Current travel restrictions in Europe
Travel trends
Since the 17th of March entry restrictions have applied throughout the EU for non-essential travel from third countries. Approximately 26 countries with more than 400 million residents closed their borders to nearly all visitors from outside of Europe. Travelling within Europe was also limited, as the majority of flights was cancelled and travelers were required to self-quarantine for 14 days within arrival and return. Citizens of the European Union, medical professionals and scientists are exceptions to the rule, although some of them were also required to self-isolate at home for two weeks. As the EU countries now gradually start lifting confinement measures, Europeans may be able to travel to their desired destinations this summer.
The 26 countries, members of the European Union, include: Austria, Belgium, Bulgaria, Croatia, Cyprus, the Czech Republic, Denmark, Estonia, Finland, France, Germany, Greece, Hungary, Italy, Latvia, Lithuania, Luxembourg, Malta, Netherlands, Poland, Portugal, Romania, Slovakia, Slovenia, Spain, Sweden. Ireland is the only member of the European Union not affected by the border closings due to its passport-free agreement with the United Kingdom, which left the European bloc earlier this year and is not a part of the open-border zone. Currently, the European bloc does not have the authority to enforce equal restrictions. It relies, therefore, on its members to decide how and to what extent they should enforce their rules and restrictions. Below you will find a list of some of the European countries and their latest decisions on traveling measures.
Austria
Austria has suspended air travel for third-country nationals. This group includes any citizens from countries outside the European Union, the European Economic Area, and Switzerland. Exceptions are made for transit passengers and people with an Austrian residence permit. All incoming travelers from outside of Europe and European countries on the "red list" such as Bulgaria, Romania, etc. are subject to a 14-day home quarantine. Find more information here.
Belgium
All non-essential travel from third countries is prohibited. On the website of the Belgian Crisis Centre you will find further information about whether or not a travel is essential and which sanitary regulations must be complied with, including the mandatory self-isolation. Travel restrictions within Europe change on a daily basis and can be monitored here.
Croatia
Foreign travelers from Iran, Italy, China, specific areas of Germany, Slovenia and South Korea, must quarantine in Croatian facilities for 14 days. A more detailed list of the countries is available here.
Czech Republic
As of recently, some of the travel restrictions in the Czech Republic have been lifted. You can find a full list of exceptions here.
Denmark
Denmark's borders were opened to most European countries from the 27th of June, based on a set of health measures and analysis. However, borders to Portugal, Luxembourg and most regions of Sweden remain closed. Residents from third countries such as Australia, Canada, Georgia, Japan, New Zealand, South Korea, Thailand, Tunisia and Uruguay are allowed to enter. You can find the full list here.
France
Travelers being evacuated from other countries by the French government must self-quarantine for 14 days. Travel restrictions within European members have been lifted, however, travel across the borders of the Schengen Area is significantly restricted. There are medical professionals at the Charles de Gaulle airport in Paris who meet flights from China, Hong Kong, Macao, Singapore, South Korea, Iran and certain regions in Italy and check passengers for symptoms. You can find FAQs here.
Germany
The temporary entry restrictions for travelers from other EU countries, states associated with Schengen (Iceland, Liechtenstein, Norway, Switzerland) and the United Kingdom have been removed entirely since the 21st of June. From the 2ndof July unrestricted travel to Germany is also again possible from the following third countries with low rates of infection: Australia, Georgia, Canada, New Zealand, Thailand, Tunisia and Uruguay. You can find additional information here.
Greece
Greece's borders with Albania, Serbia, Turkey and North Macedonia are closed. Flights from Italy and Spain are suspended and ferry service from Italy to Greece is also suspended. Cruise ships and tourism boats are not permitted to dock in Greece as of the 15th of March. There is mandatory 14-day self-quarantine for all travelers from third countries. Find more information here.
Hungary
Anyone arriving to Hungary from a third country or a "yellow list" country will be required to self-quarantine for 14 days. "Yellow" countries include Romania, Bulgaria, Sweden, Serbia and the United Kingdom. Foreign travelers transiting through Hungary into neighboring countries and international freight transportation drivers are exceptions to the rule. You can find FAQs here.
Ireland
As of the 6thof April, there are no entry restrictions in Ireland, according to the Irish government. Any travelers entering the country, with the exception of people from Northern Ireland, must "self-quarantine or self-isolate" on arrival for a 14-day period.
Italy
Italy has been one of the hardest-hit countries in the pandemic and the country has been placed on lockdown in an attempt to stop spreading the infection. Restrictions have loosened up a bit in the past weeks and most travelers within Europe can now travel freely to and from Italy without having to justify their reasons for travel or quarantining upon arrival. Most other European countries have also now dropped their own restrictions on Italy, meaning that travelers won't have to quarantine when they return home either. You should check with your government for its latest travel advice. Find more information here.
Latvia
From the 3rdof June citizens of the European Union, the European Economic Area and Switzerland no longer face a 14-day self-isolation period, if the country is not on Latvia's "red list".
Lithuania
Travelers from 24 European countries can enter Lithuania without being quarantined. Find the full list here. Its borders are still closed to travelers outside of Europe.
The Netherlands
All travelers from outside the EU, the Schengen area and the United Kingdom need to self-quarantine for 14-days on arrival in the Netherlands. An exemption is made for travelers from the following countries: Algeria, Australia, Canada, Georgia, Japan, Morocco, New Zealand, Rwanda, South Korea, Thailand, Tunisia, Uruguay. The entry conditions for European countries may differ per Schengen and per EU country. Find more information here.
North Macedonia
Citizens and legal residents of North Macedonia who traveled to a medium- or high-risk country in the past two weeks are allowed to enter but are subject to quarantine, according to the U.S. Embassy in North Macedonia.
Norway
The Norwegian Directorate of Health has strongly encouraged citizens to avoid public transportation, leisure travel and domestic and international journeys that are not strictly necessary. As of the 15th of July, Norway opened its borders to countries with lower levels of infection. Find more information here.
Poland
As of Saturday, the 13th of June, Poland has opened its borders and lifted its travel restrictions. There is also no mandatory quarantine for nationals of the European Union, EFTA, EOG, and Switzerland, who are now free to travel and transit through Poland. See a full list of the newest updates here.
Serbia
Serbia's borders are currently open for all travelers as of 21st of June. There are no quarantine requirements to enter Serbia currently in place. Find more information here.
Slovakia
Slovakia has opened its borders and domestic restrictions are mostly lifted. Most European citizens can travel freely, unless they are on Slovakia's "red list". They are required to undergo a PCR test and remain in quarantine until the results are in.
Spain
Spain has opened its borders together with all European Union member states from the 21stof June and will no longer impose quarantine on visitors. The European Union has also lifted its internal border controls within the Schengen area and has issued a recommendation for authorising entry for citizens of the following non-EU countries: Algeria, Australia, Canada, China, Georgia, Japan, Morocco, New Zealand, Rwanda, South Korea, Thailand, Tunisia and Uruguay. You can find more information here.
Switzerland
As of July 6th, anyone entering Switzerland from a country or area with a high risk of infection is legally required to go into quarantine for ten days. A negative test result does not shorten the quarantine period. You will find the list of the countries and further information on the page of Mandatory quarantine for persons arriving in Switzerland.
United Kingdom
If you are a resident or European visitor travelling to the UK, you must provide your journey and contact details. You will also need to self-isolate in the place you're staying for 14 days after you arrive. Find more information here.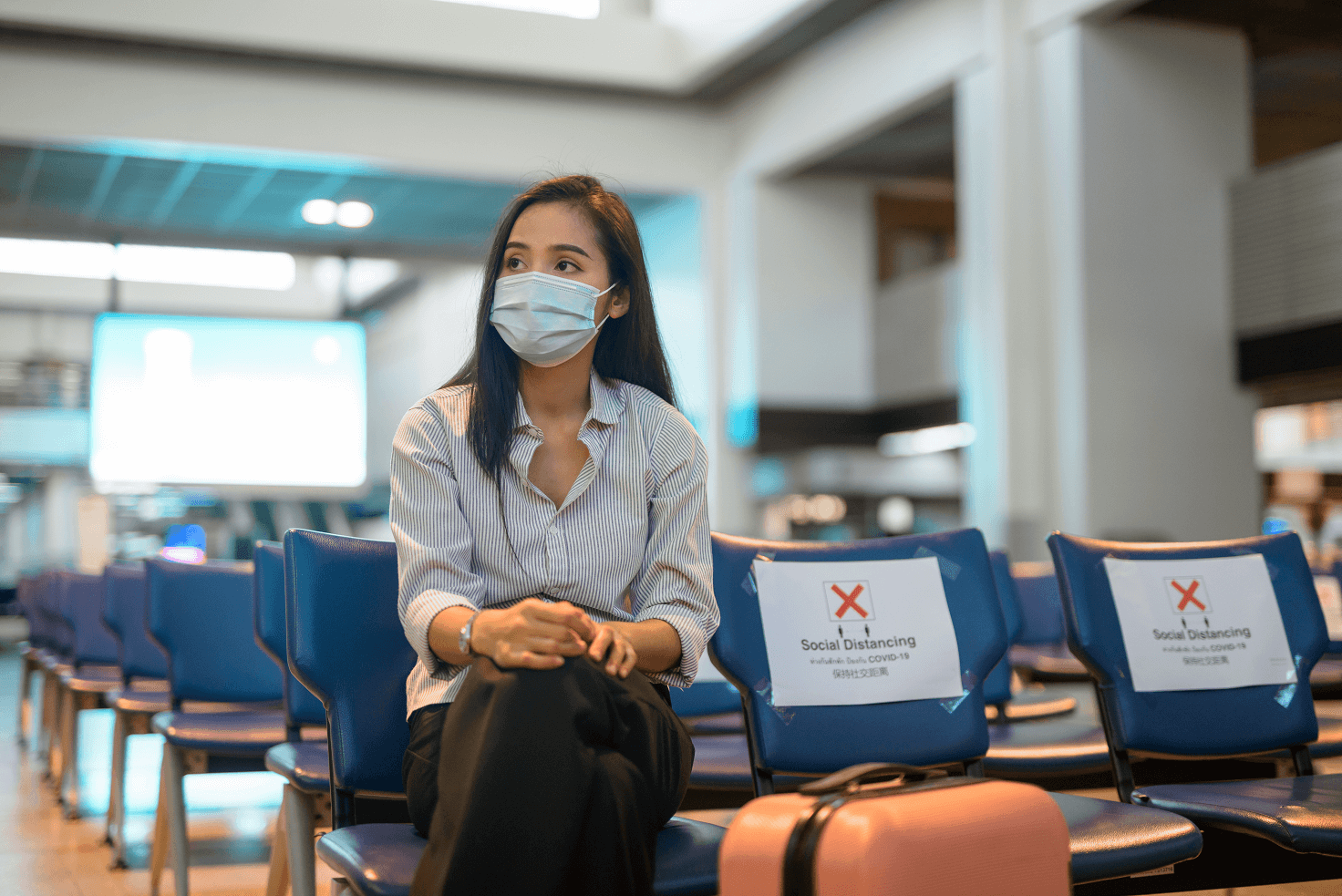 Flight cancelled. Source: Adobe stock
Flight cancellations within Europe
In the event of a cancellation, your passenger rights remain the same even if the flight was cancelled due to the coronavirus. Whether or not you are entitled to a compensation under the EU Regulation 261/2004, the airline is still committed to reimburse your ticket costs or offer you an alternative flight. You are not obligated to accept a voucher or an alternative flight from the airline. You can always demand that the airline reimburses your full ticket costs. We also recommend you to use our website and make sure whether you are entitled to compensation based on the EU Passenger Rights Regulation. We are happy to help you with your ticket refund and there is no cost risk for you at any point. You simply need to enter your flight details at www.myflyright.com and check your claim free of charge.
*The above mentioned travel restrictions change on a daily basis, so please make sure to check the governmental webpage of the country you are travelling to.
Main image source: Adobe Stock
Latest posts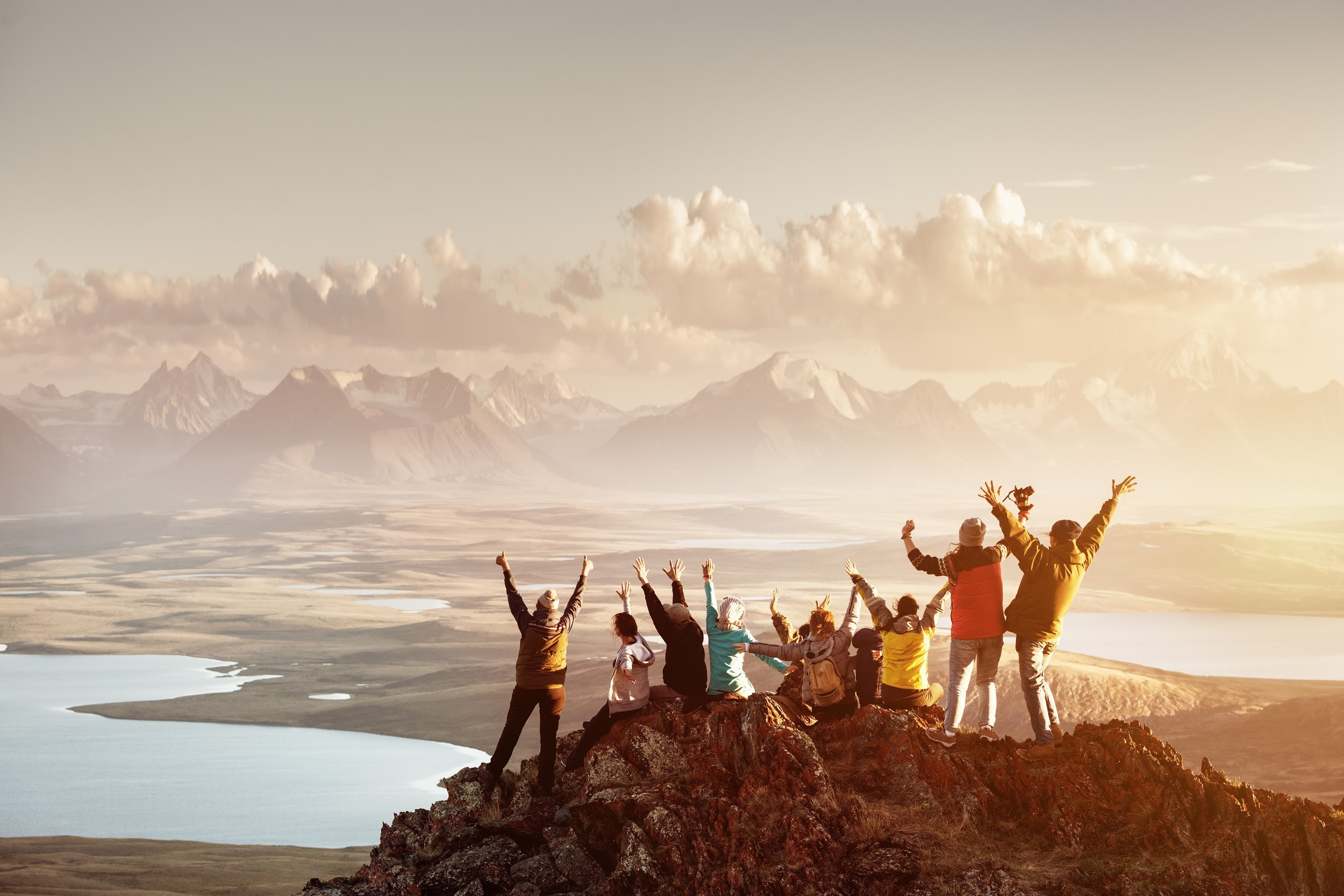 Discover the most innovative platform for group travel: JoinMyTrip
JoinMyTrip is a platform for private group travel. On JoinMyTrip, travellers plan and share the most exciting experiences of the year: their trips. These trips are so special because they are experienced with others. Read more about the concept in this article.
Which new corona rules apply from October?
As of October the German government has issued a new set of travel rules that apply with regard to COVID-19. Read our article to find out which new corona rules apply from October and how to check the corona situation abroad.

Vacation in Eastern and Central Europe - what to consider
Where do travel warnings apply? Where are masks and quarantine compulsory? Which countries are tightening measures for German travelers? Read this article to find out what to consider when traveling in Eastern and Central Europe.
About MYFLYRIGHT
MYFLYRIGHT is a legal tech company, specialized in the support of airline passengers affected by flight delays, flight cancellations, denied boarding, delayed or lost luggage and the refund of unused airline tickets. MYFLYRIGHT was founded 2016 in Hamburg, Germany. The company operates out of 3 offices, its headquarter in Hamburg and its branches in Prague, Czech Republic and Zaporizhia, Ukraine. Currently, MYFLYRIGHT employs a team of around 25 people working in Marketing, Operations, Legal, Customer Support and IT. The organization operates across 5 markets – Germany, United Kingdom, Romania, Austria, and Switzerland.
MYFLYRIGHT's goal is to provide access to justice for all aviation passengers who experience irregularities in their flight transportation. Notably, 75% of all compensation requests submitted by passengers get rejected. Whereas, MYFLYRIGHT is able to successfully execute the applicable customer claims in more than 98% of cases at court.
Get up to 600 €* in compensation
Check claim for free