Head to the Alps: Map out your trip without a car
Travel trends

The Alps: Mountains of beauty, impact of tourism

The Alps are one of the most visited regions of Europe, famous for their beautiful high mountains, valleys and pristine nature. Many tourists come here to escape hectic modern city life to do winter sports, go hiking or simply soak up the stunning beauty of this mountainous region.


The Alps are the highest and largest mountain range located completely within Europe.
They span approx. 1, 200 km over 8 countries - Austria, France, Germany, Italy, Liechtenstein, Monaco, Slovenia, and Switzerland.
Mont Blanc, which lies at the French–Italian border, is the highest mountain in the Alps at 4,810 m (15,781 ft).
The Alpine region maintains long-held traditional practices in farming, cheesemaking and woodworking.

Unfortunately, visitor numbers have grown drastically over the decades and most tourists get there by car. Pollution, traffic jams, and noise have become a real problem both for man and nature and many of the smaller towns struggle to deal with all those vehicles invading their limited roads and space. As much as 80% of the tourists travel with their own vehicle. At the same time, the average stay is relatively short - 8.6 days - when compared to popular summer destinations at the seaside.

The reason for driving being the most common mode of transport to get to The Alps, however, is more habit and the idea of comfort than a lack of infrastructure. Getting to, or close to, the Alps by plane is easy. There are excellent train and bus connections from the airport into even the most far-flung villages and in total, this takes less time and money than coming by car.

The Alpine mountains of Europe by air, rail or bike

Depending on the area you want to visit, you can choose from four different airports that are all well-connected. Munich Airport (MUC) for the German part of the Alps, Zurich Airport (ZRH) for the Swiss Alps, and Innsbruck Airport (INN) or Salzburg Airport (SZG) in Austria bring you to the Austrian Alps. You can use the main national airlines such as Lufthansa (LH), Austrian Airlines (OS), and Swiss Airlines (LX) to get there and many low cost carriers also offer direct connections from many places all over Europe.

Munich and Zurich are major European hubs with excellent international connections and great service. Flight delays, flight cancellations and other passenger rights related issues are rare. However, if you are one of the few affected, MYFLYRIGHT will of course be happy to help you!

The combination of air and local transport is a good alternative to a rental car, both in terms of time and price, especially for tourists arriving from far away. At the same time, you are doing the mountain region a favour. The Deutsche Bahn (DB) railway service offers various ticket deals and you can explore the Alps from just 19 euros. If you must take the first part of the trip by plane, you can at least ease your conscience by reducing emissions on the second leg of your journey.


The Alps of Bavaria: Skiing, nature & culture
The Bavarian part of the Alps are relatively close to Munich and can be reached from Munich Airport (MUC) comfortably without having to spend too much. It takes about 2 hours by train to get to Garmisch-Partenkirchen, the place to be for anyone into winter sports. In addition to the enchanting houses decorated with 'Lüftlmalerei' (murals), you can also visit the impressive Olympic ski jump and, last but not least, take the cable car up Zugspitze, the highest peak in Germany. About the same distance away, nestled in the Ammergau Alps Nature Park is the small town of Oberammergau, which is known for its wood carvings and passion plays. Art lovers should definitely make a detour from there to the small but opulent Linderhof Palace, the favourite palace of King Ludwig II.

The Swiss Alps: Holiday for every season
A train runs every five minutes from Zurich Airport to the main train station (journey time is 12 minutes). From here there are many connections to places worth seeing in the Swiss Alps: in 90 minutes you can reach Braunwald, an attractive ski area in winter and an idyllic day trip for the whole family in summer. The enchanting city of Lucerne is just an hour away, and its highlights include the historic covered wooden bridges and the baroque Jesuit Church of St. Franz Xaver. Numerous steam and motor boats run on Lake Lucerne, which can you can take to other sights in the area.
Mozart's birthplace and the surrounding landscape
Salzburg Airport is the second largest airport in Austria and the birthplace of W.A. Mozart. If you want to see natural wonders as well as the famous composer's birthplace under the Hohensalzburg Fortress (incidentally, the largest surviving castle in Central Europe), you can reach Kapuzinerberg hill in less than an hour's walk from the city centre. A direct train takes you from Salzburg Main Station in 90 minutes to the picturesque town of Zell am See, which attracts winter sports enthusiasts from all over the world. South of Salzburg, Berchtesgaden National Park, with its beautiful mountain landscape and a total of around 260 km of paths, is ideal for hiking and cycling. Hardened swimmers can also dare to plunge into the water: Königssee is the cleanest lake in Germany, Funtensee is the coldest. Berchtesgaden National Park belongs to the Berchtesgadener Land Biosphere Reserve, whose main focuses are nature conservation, scientific research and the environmental education of its visitors.
Innsbruck: Snow-lovers' paradise
Innsbruck Airport is located in the middle of the Alps. Innsbruck itself is surrounded by mountains and offers visitors an abundance of activities in both summer and winter. You can also get on a bus to Neustift in the Stubai Valley directly at the airport. Within an hour, you'll reach your destination and can go freeriding, tobogganing or winter hiking in the "Kingdom of Snow". Also worth a visit: the Stubai Glacier with the award-winning gourmet restaurant, Schaufelspitz.
Sustainable Tourism with Alpine Pearls
As an effort to counter the trend of mass-tourism, pollution and over-crowding in the Alps, the Alpine Pearls initiative pursues sustainable tourism in harmony with nature. 25 towns from all over the Alps have joined this association since its foundation in 2006.
The participating municipalities ensure a high level of transport for their guests through subsidized local shuttle services, buses for hikers and skiers, taxis, electric cars, bicycles and e-bikes. Hotels and local businesses there have to comply with certain ecological standards to ensure a more conscious and balanced approach to tourism which you won´t find in many other in the touristic hotspots.
Since its foundation, many other communities have joined the association. Alpine Pearls currently has 23 members from 5 Alpine countries who are committed to preserving regional traditions in addition to promoting car-free tourism.

Top image: Adobe Stock
Latest posts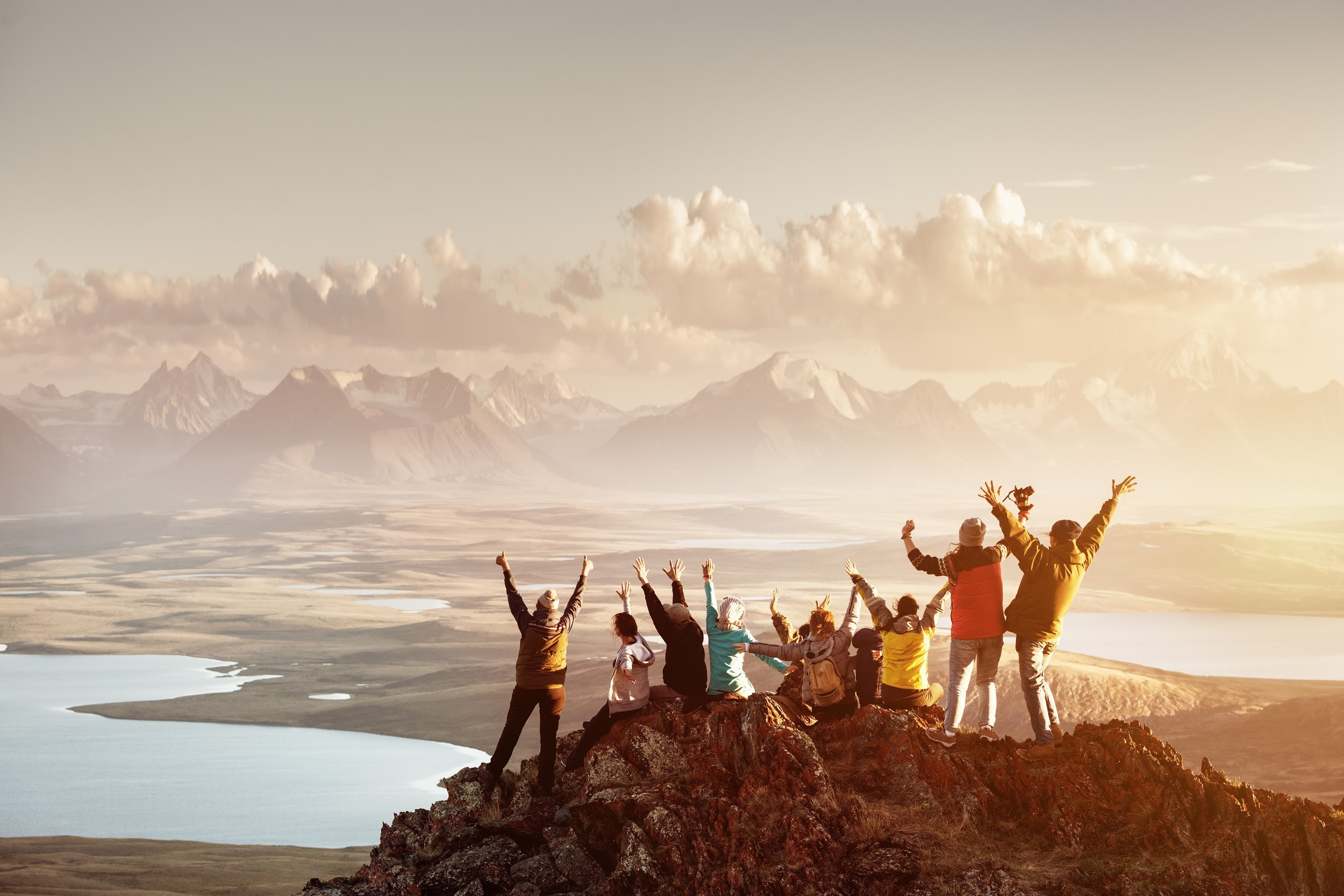 Discover the most innovative platform for group travel: JoinMyTrip
JoinMyTrip is a platform for private group travel. On JoinMyTrip, travellers plan and share the most exciting experiences of the year: their trips. These trips are so special because they are experienced with others. Read more about the concept in this article.
Which new corona rules apply from October?
As of October the German government has issued a new set of travel rules that apply with regard to COVID-19. Read our article to find out which new corona rules apply from October and how to check the corona situation abroad.

Vacation in Eastern and Central Europe - what to consider
Where do travel warnings apply? Where are masks and quarantine compulsory? Which countries are tightening measures for German travelers? Read this article to find out what to consider when traveling in Eastern and Central Europe.
About MYFLYRIGHT
MYFLYRIGHT is a legal tech company, specialized in the support of airline passengers affected by flight delays, flight cancellations, denied boarding, delayed or lost luggage and the refund of unused airline tickets. MYFLYRIGHT was founded 2016 in Hamburg, Germany. The company operates out of 3 offices, its headquarter in Hamburg and its branches in Prague, Czech Republic and Zaporizhia, Ukraine. Currently, MYFLYRIGHT employs a team of around 25 people working in Marketing, Operations, Legal, Customer Support and IT. The organization operates across 5 markets – Germany, United Kingdom, Romania, Austria, and Switzerland.
MYFLYRIGHT's goal is to provide access to justice for all aviation passengers who experience irregularities in their flight transportation. Notably, 75% of all compensation requests submitted by passengers get rejected. Whereas, MYFLYRIGHT is able to successfully execute the applicable customer claims in more than 98% of cases at court.
Get up to 600 €* in compensation
Check claim for free