The hidden pearls of Eastern Germany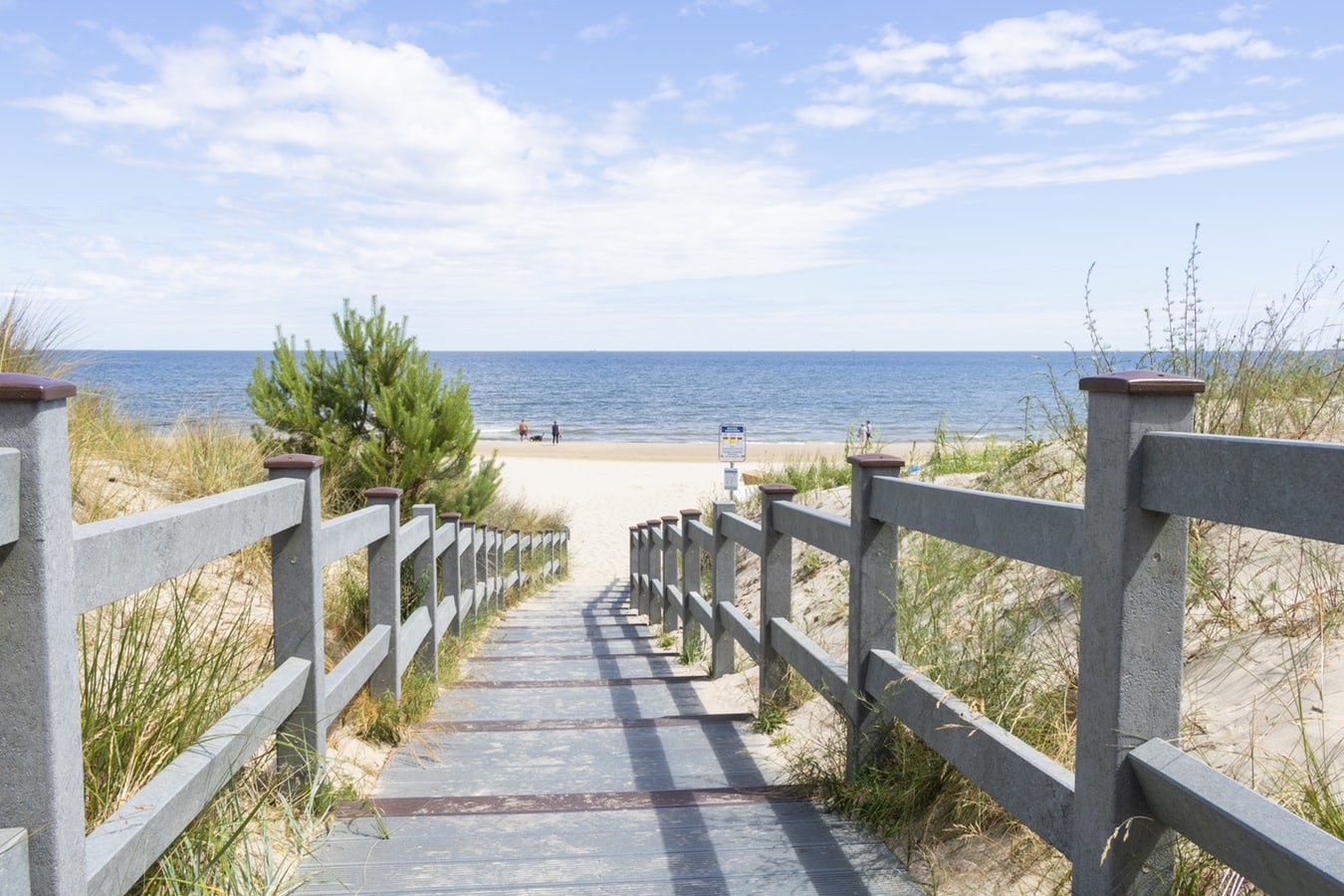 Mecklenburg-Vorpommern and Berlin-Brandenburg
Today we are sharing some tips for travelers of the eastern part of Germany. While Berlin is definitely the main touristic hotspot there, the east has much more to offer. Here is an overview of must-see places in the different regions.
Without a doubt, most visitors of eastern Germany begin their trip in Berlin and reach the city via Berlin Tegel Airport (TXL) or Berlin Schönefeld Airport (SXF). With its excellent train connections into all directions, the capital is an excellent starting point. And once the still unfinished Berlin-Brandenburg Airport (BER) will have opened its gates, getting to Berlin should become even more comfortable and also economic for many. Flight delays, flight cancellations, and debates about passenger fly rights will hopefully also less frequent as they are today.
Those who plan to explore the southern parts of the east, might be lucky and get a cheap direct flight to Dresden Airport (DRS) or Leipzig / Halle (LEJ) to avoid some extra travel. All of the mentioned airports are frequented by Lufthansa (LH), Air Berlin (AB), and many other budget airlines from all over Europe.
The northern region on the Baltic coast, Mecklenburg-Vorpommern, is a fantastic place for lovers of nature and to begin a journey through eastern Germany. The coast has much to offer - the white chalk cliffs and the famous Sellin Pier on the Rügen Island, the Warnemünde Lighthouse close to the city of Rostock, and many small and beautiful towns along the shore. The Baltic sea with its low level of salt, flat waters, and endless dunes has its very own natural charm you will not find elsewhere. Zempin, Koserow, and Uckeritz, for example, are cute small towns that are nearly completely surrounded by water with the sea on one side and a huge lagoon in the interior.
Also inside of Mecklenburg-Vorpommern, water plays a big role. The Mecklenburg Lake Plateau, Germany´s largest coherent lake, and canal region can be found here as well with several nature parks preserving a unique flora and fauna. This is a great place for spending a whole summer to chill out and find back to nature, without spending a lot of money as the price level here is quite low when compared with other touristic areas.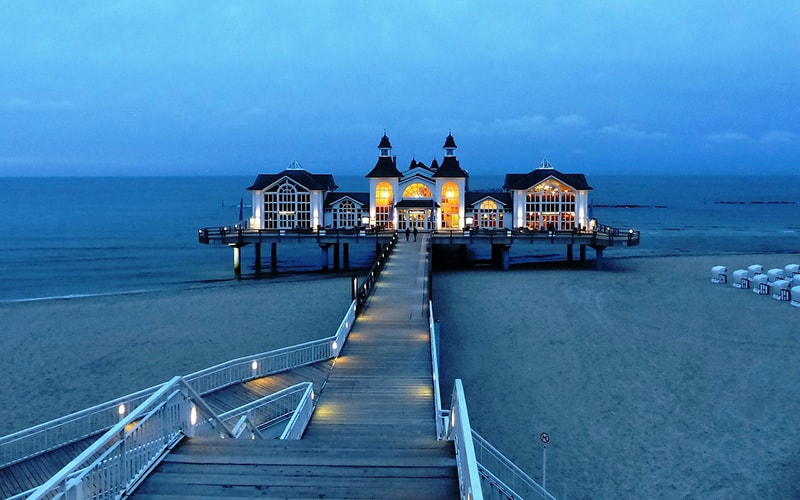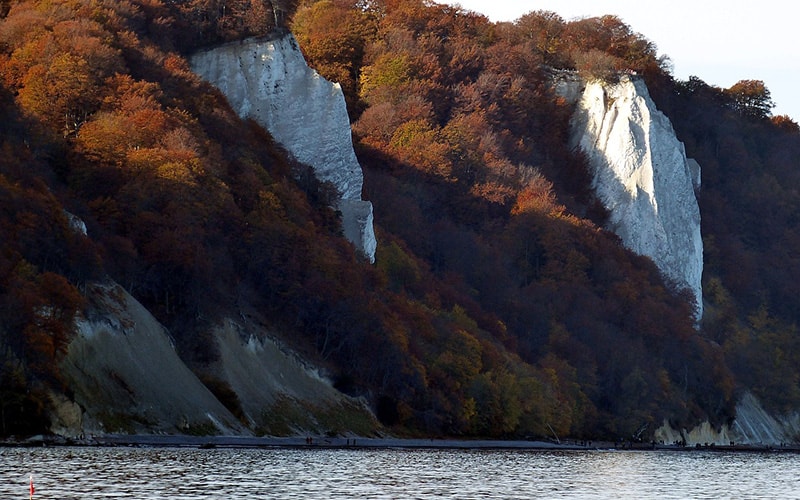 If you are visiting Brandenburg and come from Berlin, a good starting point might be Potsdam with its famous Sanssouci castle. Getting there from the Capital takes less than thirty minutes. Other nice things to see in Brandenburg are the Spreewald UNESCO biosphere reserve with its Alder forests and old farms located in wetlands, and the regions Havelland, Uckermark and Ruppiner Land. Brandenburg has also many historic old towns of particular beauty such as Bad Belzig, Jüterborg, Perleberg, Cottbus, Templin or Rheinsberg you might want to explore.
Mecklenburg-Vorpommern – Capital: Schwerin; Population: 1.612.362; Area: 23.211,05 km²

Berlin - Population: 3.520.031

Brandenburg - Capital: Potsdam; Population: 2.484.826; Area: 29.654,16 km²

Saxony-Anhalt - Capital: Magdeburg; Population: 2.245.470; Area: 20.451,58 km²

Thuringia - Capital: Erfurt; Population: 2.170.714; Area: 16.172,50 km²

Saxony - Capital: Dresden; Population: 4.084.851; Area: 18.420,15 km²
Saxony-Anhalt
Saxony-Anhalt is the eastern German region with the second largest population and with its mountainous geography quite distinct from what can be found in the north. The natural park Harz and the Brocken mountain offer excellent hiking trails and amazing views over the widespread green forests Germany is famous for. With its capital Magdeburg and the city of Halle, it has two very historic towns you might want to visit.
The region of Saxony-Anhalt is also the home of four UNESCO World Heritage Sites that offer great historical insight about Germany´s culture you shouldn´t miss: The famous Bauhaus architectural art-school in Dessau, the Dessau-Wörlitz Garden Realm which is one of the first and largest English parks in Germany and continental Europe, the Lutheranian memorial sites Eisleben and Wittenberg, and the historic town of Quedlinburg.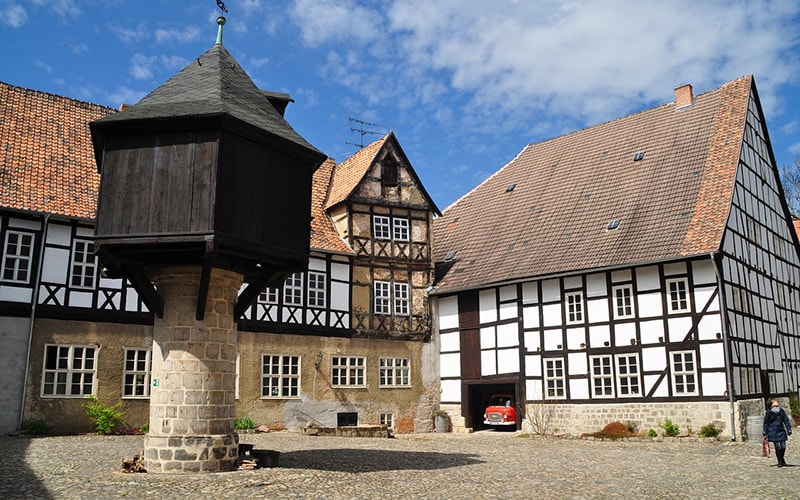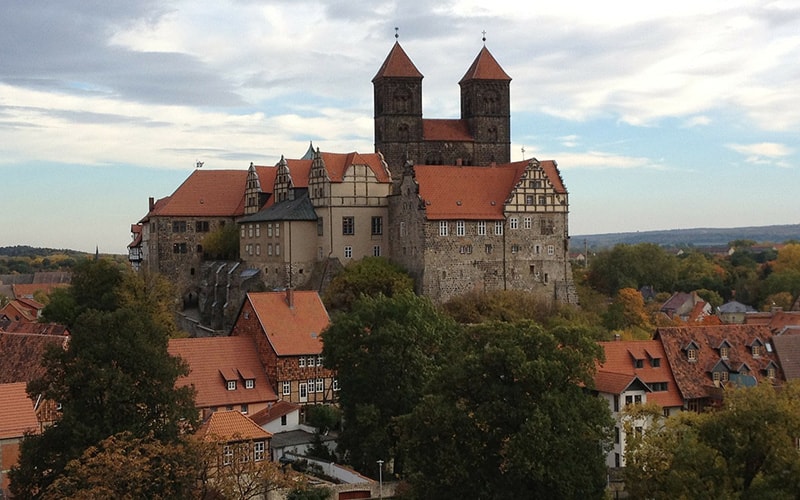 Thuringia and Saxony
In Thuringia, you can also find many historic sites of huge historic importance for the whole of Germany. The inner city of its medieval capital Erfurt is one of the largest preserved historical centers that can be found in the country. In the romantic town of Weimar, you can get in touch with the past of important German poets, artists, and philosophers such as Goethe, Herder, Wieland und Schiller.
Thuringia is also the home of many fortresses and castles. Those are famous touristic spots especially among tourists from overseas. Often located in mountainous and idyllic green areas, they are perfect destinations for short day trips with a natural touch. Particularly beautiful are the Hanstein Castle ruins, the castle Heidecksburg, the Creuzburg Fortress near Eisenach, Friedenstein Castle, and the Dornburger rokoko castles near Jena.
The unquestioned hotspot of Saxony is its capital Dresden, which suffered major destruction in the Second World War. In a big effort combining public and private donations, many of its amazingly beautiful sights have been restored and can be visited again: The famous Dresden Frauenkirche in the heart of the city and the surrounding Neumarkt, the Fürstenzug - a large mural of a mounted procession which is known as the largest porcelain artwork in the world, Dresden Castle, the famous Semperoper opera house, and the Zwinger – a Rococo-style palace and museum complex. And with that, the list of historic architectural highlights you can visit in Dresden is far from complete. As you might able to guess already, this is one of the most impressive cities you might want to visit in Germany.
Outside of its capital, Saxony also offers an amazing landscape with many attractions. Saxon Switzerland is the name of a hill climbing area and national park around the Elbe valley southeast of Dresden with more than 1000 climbing peaks and countless hiking trails.
Latest posts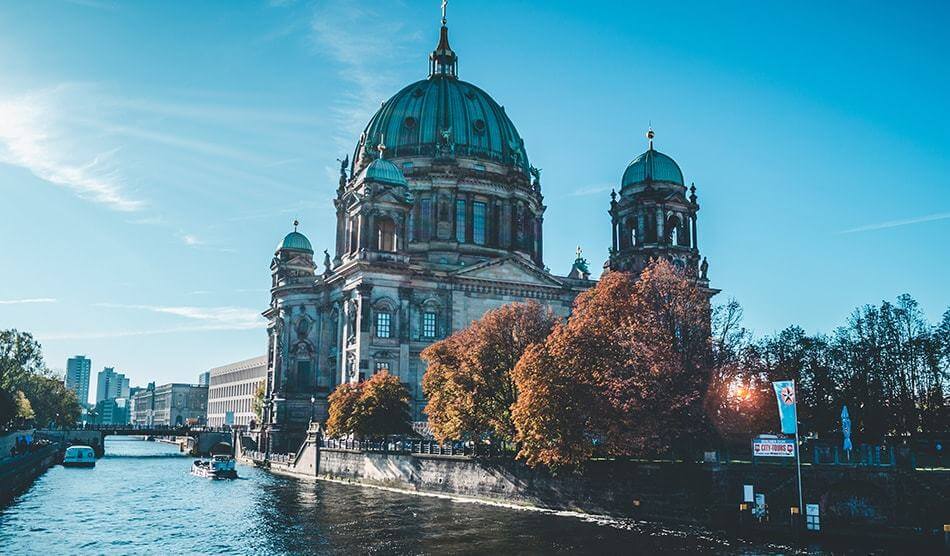 Germany
Berlin: Cool capital of Germany and upcoming super-hub
Trendy Berlin attracts more and more visitors every year, raising the question if the city's two airports can keep up and if Brandenburg will finally open after all its setbacks.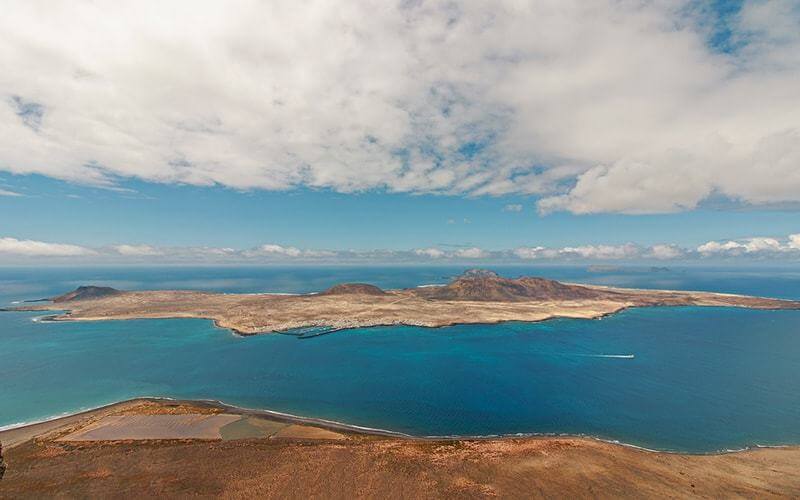 Spain
Escape the winter and book your flights to Canary Islands
The Canary Islands are the true island dream destinations for anyone looking for a slice of sun, sea and sand. Whatever the season, this is the perfect getaway and there's something to suit everyone.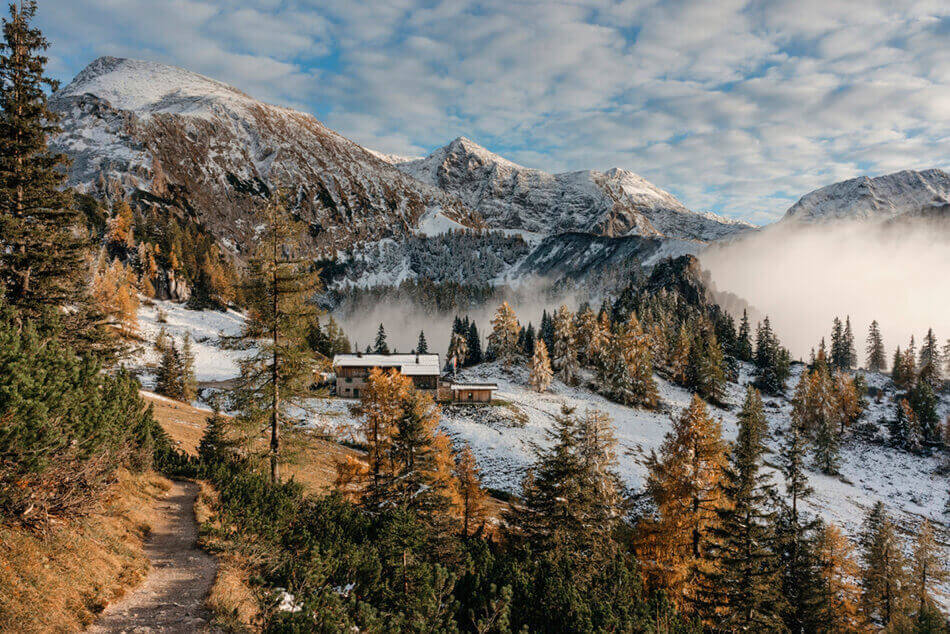 Head to the Alps: Map out your trip without a car
The Alps are one of the most visited regions of Europe, famous for beautiful high mountains, valleys and pristine nature. Leave the car at home and discover another way to explore the Alps.
About MYFLYRIGHT
MYFLYRIGHT is a legal tech company, specialized in the support of airline passengers affected by flight delays, flight cancellations, denied boarding, delayed or lost luggage and the refund of unused airline tickets. MYFLYRIGHT was founded 2016 in Hamburg, Germany. The company operates out of 3 offices, its headquarter in Hamburg and its branches in Prague, Czech Republic and Zaporizhia, Ukraine. Currently, MYFLYRIGHT employs a team of around 25 people working in Marketing, Operations, Legal, Customer Support and IT. The organization operates across 5 markets – Germany, United Kingdom, Romania, Austria, and Switzerland.
MYFLYRIGHT's goal is to provide access to justice for all aviation passengers who experience irregularities in their flight transportation. Notably, 75% of all compensation requests submitted by passengers get rejected. Whereas, MYFLYRIGHT is able to successfully execute the applicable customer claims in more than 98% of cases at court.
Get up to 600 €* in compensation