Turkish airports for travelers: Istanbul, Izmir, Antalya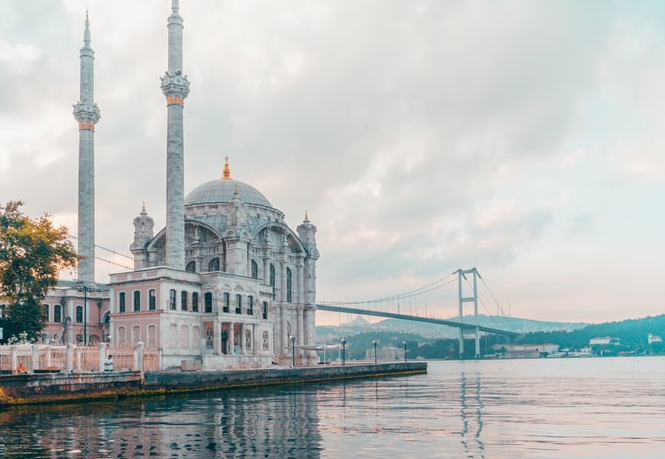 Istanbul – Turkey´s Mega-Hub
The city of Istanbul is a megacity with an impressive history, placed on a unique geographic spot. It is located both in continental Europe and Asia and the home for more than 14.8 Million citizens. That makes it by far the biggest city in the country. It shouldn´t come by surprise that a big share of the Turkish economic output is generated around this megalopolis (40-50%). Although Istanbul is very popular among tourists, they contribute just a minor part to the city´s income.
Istanbul benefits from its excellent access both to the Mediterranean and the Black Sea and its proximity to the EU countries Greece and Bulgaria. And thanks to its size, it is also an important hub for air travel. And while Istanbul is already playing in the big league regarding passenger numbers, its new airport will catapult the city to the top-list of the most frequented airports. The airport, which is currently under construction, will occupy the impressive space of 2000 football fields. With a capacity of 150 million passengers per year, it is set to become the biggest airport globally, leaving behind major hubs such as Atlanta (104 million passengers in 2016), Beijing (94 million passengers in 2016) and Dubai (83 million passengers in 2016).
At this moment, Istanbul has already two big airports - Istanbul-Sabiha Gökçen Airport (SAW) and Istanbul-Atatürk Airport (IST). With 60 million passengers in 2016 (Istanbul-Atatürk Airport) and 30 million (Istanbul-Sabiha Gökçen), the volume is already quite high but is expected to grow to unprecedented levels in the years ahead.
If you want to visit Istanbul by plane, you will benefit from excellent flight connections from many European cities. Turkish Airlines (TK), the country´s prestigious national airline is very active on the European continent. Budget carriers such as Pegasus Airlines (PC), Sun Express (XQ), Thomas Cook (MT), easyJet (U2), Ryanair (RYR) and Germanwings (4U) will bring you there as well for cheap fares.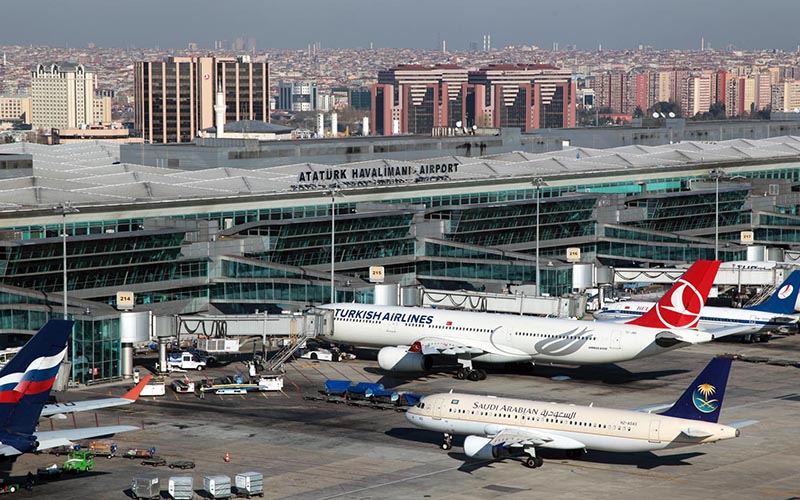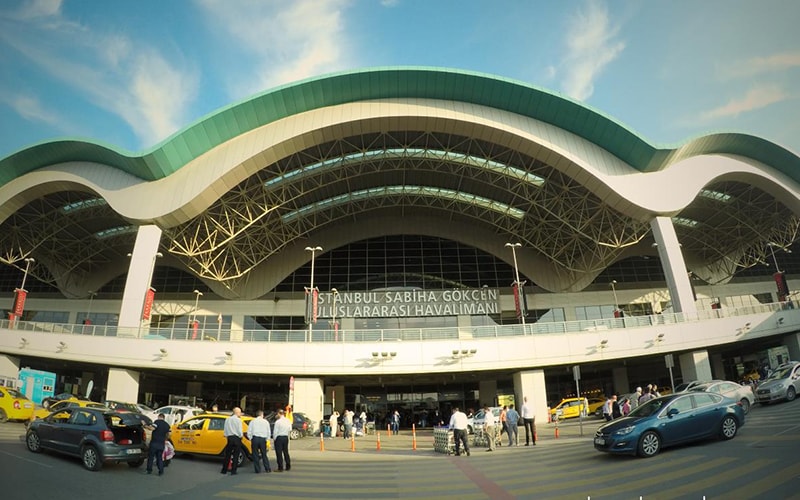 Istanbul-Atatürk (IST) – Passengers 2016: 60,119,215.

Istanbul-Sabiha Gökçen Airport (SAW) – Passengers 2016: 29,577,735.

Antalya Airport (AYT) – Passengers 2016: 18,741,659.

Ankara-Esenboğa Airport (ESB) – Passengers 2016: 13,042,977.

Izmir-Adnan Menderes Airport (ADB) – Passengers 2016: 11,951,183.
Antalya – An important Airport for Tourists
Antalya Airport (AYT) is the second largest airport in Turkey. With 19 million passengers per year, it serves even more passengers than the capital Ankara´s important airport. Most passengers coming through Antalya Airport (AYT) are travelers that want to spend vacations on the so-called Turkish Riviera nearby. But also many Turkish citizens use this important airport which is quite well located in a quite populated area of the country.
The two most important airlines providing flights to and from Antalya are Turkish Airlines and SunExpress. SunExpress is also a Turkish carrier which has its headquarters in Antalya. Due to the high popularity of the region around Antalya among German and other western European tourists, the airport is also well-connected via budget airlines. Air Berlin, Lufthansa, Condor, Germanwings, TUIfly, Niki, and Germania all offer direct flights to Antalya.
And also Russians love to come to the Turkish Riviera which explains why so many Russian airlines like Orenair, Kolavia, Redwings, Ural Airlines, UTair and VIM Airlines also offer direct flights there.
As a tourist destination to spend vacations, Antalya is not as popular as its airport might suggest. Most travelers just transit through Antalya and continue their journey to one of the many beautiful beach towns nearby. Side and Alanya are quite popular, for instance. Both cities offer great beaches and beautiful old towns with many historic touristic sights. But also Kemer, Belek, Avsallar and Konakli are quite popular destinations which can be reached easily by bus from Antalya Airport.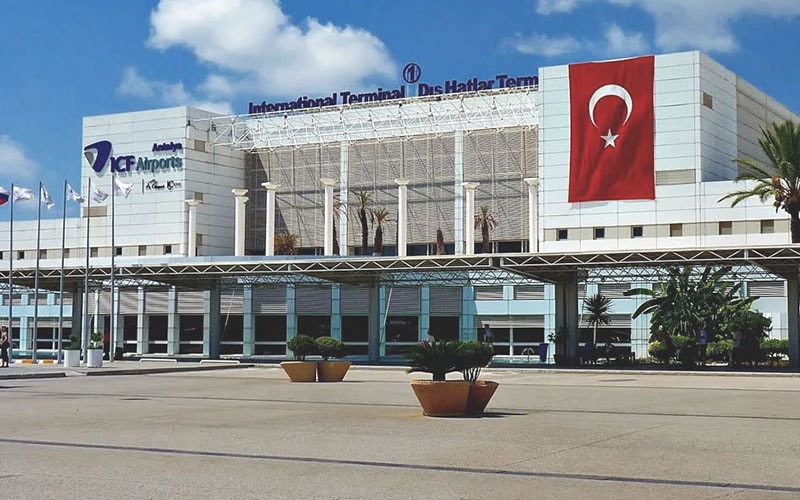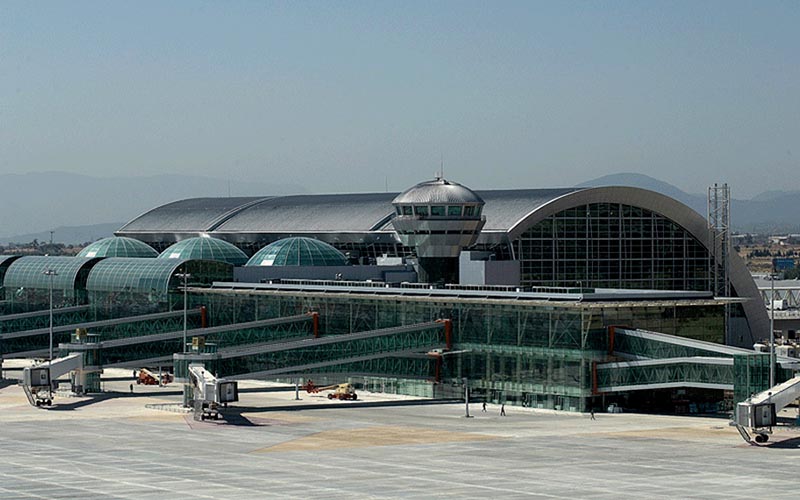 Izmir – The Aegean Sea
Another important airport in Turkey, both for national travelers and tourists, is Izmir-Adnan Menderes Airport (ADB). In terms of passenger numbers, it is the fourth largest airport in the country. The city of Izmir has about 4.1 million inhabitants and is located at half height on the Aegean coast facing Greece.
Important tourist destinations like Çeşme and Kuşadası are quite close and from Izmir, you can also reach the Greek islands Samos and Chios comfortably by boat.
For lovers of ancient Greek sights with ruins, temples, amphitheaters and statues, Izmir is the perfect starting point. Ephesus, one of the most important ancient Greek towns is just 70 kilometers away in the south. And 80 kilometers in the north you can visit Pergamon. Also, the very idyllic coast town Foça, which has preserved a lot of its original beauty, is not far away.
Izmir itself is a very modern city with Metro, Tram, and it hosts the second largest port of the country. But there are also some beautiful sights you might want to visit. The İzmir Clock Tower, for example, or the Agora ruins dating from the end of the 4 th century BC. Hanging out at the Kordon, Izmir´s iconic seafront is a great place to hang out for sipping a cup of tea or Turkish coffee. You will find many beautiful cafeterias there which offer a great view across the gentle waters of the Mediterranean.
As an alternative you can go to the Kemeraltı Market which is surrounded by nice classic Turkish coffeehouses. The famous Hisar Mosque which dates back to 1597, is just nearby. And you will of course also find several important museums in Izmir which feature many great artifacts from the rich history of the area around the city. Those include important pieces from the ancient Greeks, the Romans and of course also from the Ottoman Empire.
Latest posts
Germany
Visiting Berlin? Take a tour with a local
Read about a true local's favourite things to do in Berlin. There's something for everyone, from unique Berlin attractions to vibrant Berlin nightlife!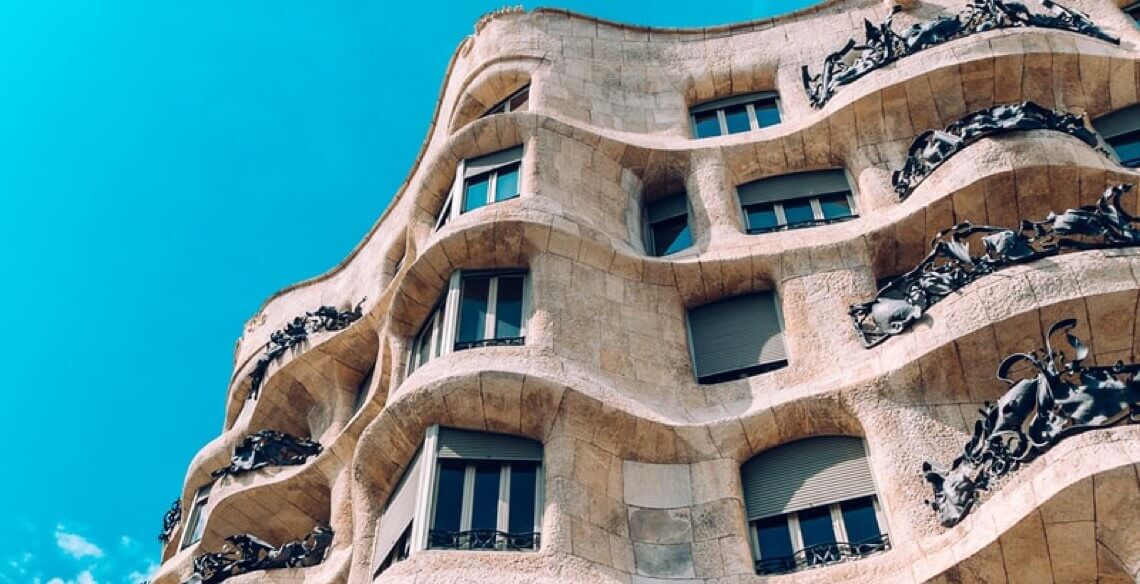 Spain
What's on Barcelona? A local tour of the city
Best places to eat, shop, relax and party in Catalunya's capital. Read on to find out why Barcelona should be top of your travel list.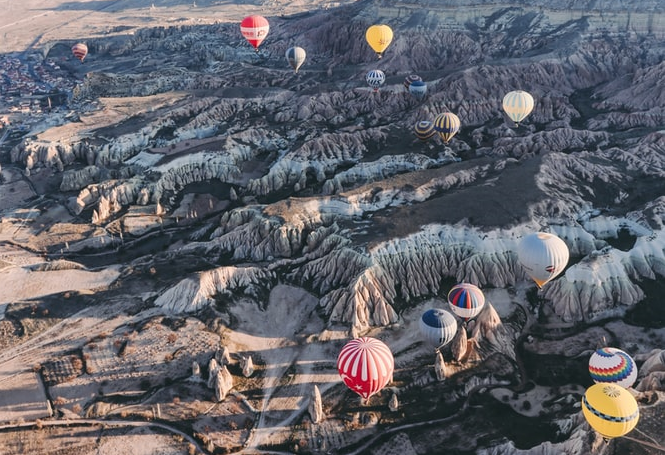 Turkey
Turkey - where Europe meets the Orient
Turkey is a popular travel destination all over the year. The country has an impressive past, a very active cultural life and you can find some of the most important historical spots from the ancient Greeks on its territory.
About MYFLYRIGHT
MYFLYRIGHT is a legal tech company, specialized in the support of airline passengers affected by flight delays, flight cancellations, denied boarding, delayed or lost luggage and the refund of unused airline tickets. MYFLYRIGHT was founded 2016 in Hamburg, Germany. The company operates out of 3 offices, its headquarter in Hamburg and its branches in Prague, Czech Republic and Zaporizhia, Ukraine. Currently, MYFLYRIGHT employs a team of around 25 people working in Marketing, Operations, Legal, Customer Support and IT. The organization operates across 5 markets – Germany, United Kingdom, Romania, Austria, and Switzerland.
MYFLYRIGHT's goal is to provide access to justice for all aviation passengers who experience irregularities in their flight transportation. Notably, 75% of all compensation requests submitted by passengers get rejected. Whereas, MYFLYRIGHT is able to successfully execute the applicable customer claims in more than 98% of cases at court.
Get up to 600 €* in compensation