What happens if the airline goes bankrupt?
Travel trends
Since the start of the pandemic, many major airlines have suspended or reduced the number of flights to affected regions. Service has been reduced in high-risk areas and in markets where airlines are seeing drastic drops in demand, as well as places where government-imposed travel restrictions are in place. Although flights are slowly resuming and travel is starting pick back up, the airline industry is still struggling to deal with the impact of the COVID-19 pandemic. The International Air Transport Association believes that global losses could reach billions of dollars and predicts that most airlines are threatened by bankruptcy if they do not receive the needed financial help. In this article, we will take a look at some of the biggest corona virus-related airline bankruptcies and we will also provide you with some helpful tips about what happens to your tickets if your airline goes bankrupt.
Airline bankruptcies in 2020
Flybe: The British regional airline Flybe was struggling before corona virus and even the UK government and Virgin Atlantic tried to help it financially. Unfortunately, their efforts did not succeed and the airline had to entered voluntary administration, similar to bankruptcy, in March this year. Flybe's staff lost their jobs overnight.
Miami Air International: After 29 years of operation, Miami Air International filed for bankruptcy and ceased its operations. While small, the charter airline had a fleet of Boeing 737s and operated worldwide passenger flights for cruise operators, professional sports teams, the US military and more.
RavnAir: Alaska's largest regional air carrier filed for bankruptcy in April and is about to go up for auction. The airline previously serviced 115 rural communities, freight and mail around the state.
Trans States Airlines: The airline used to fly regional routes for United Express and ceased operations in April. The airline had originally planned to keep flying until the end of 2020, but due to corona virus, its services stopped sooner.
Compass Airlines: Regional carrier Compass Airlines, which provides service for American Eagle and Delta Connection also shut down in April.
Air Deccan: In April, Air Deccan—a regional airline that used to be India's largest low-cost carrier—ceased operations due to the pandemic.
BRA: At the beginning of April, Swedish airline BRA applied for court-administered reorganization to protect the airline from bankruptcy. BRA discontinued all flights but might resume after the summer.
Air Mauritius: In April, Air Mauritius entered into voluntary administration to avoid going bankrupt. The airline hopes to start international flights again in September.
South African Airways: The airline is struggling financially and the government plans to shut it down and open a new national airline.
SunExpress Deutschland: A Turkish airline jointly owned by Lufthansa and Turkish Airlines, SunExpress Deutschland used to fly to popular Turkish vacation spots. However, due to the corona virus outbreak flight operations will be discontinued shortly and the airline will go into liquidation.
Level Europe: One of the latest airline bankruptcies due to the corona virus is Austria-based budget airline Level Europe, which recently announced plans to file for insolvency.
Avianca Holdings: The second-largest carrier in South America, Avianca survived the Great Depression—but not corona virus. The airline filed for bankruptcy protection in May.
Virgin Australia: After almost 20 years in business, Virgin Australia—the country's second-biggest airline—filed for voluntary administration, the equivalent of bankruptcy restructuring. It's the largest airline to collapse in Australian history.
LATAM: So far, the largest airline to go bankrupt because of corona virus is Chile's LATAM, which filed for U.S. bankruptcy protection in May due to the pandemic.
What to do if your airline goes bankrupt
Some of the worst things that could happen to air passengers are flight delays and flight cancellations. In such a case, there is still hope that the passenger will receive compensation from the airline. In the case that a passenger's airline goes bankrupt, however, it is not certain whether the passengers will be compensated, nor get their ticket refunded by the airline. One of the obstacles for passengers of recently bankrupt airlines is the lack of information available. Usually at that precise moment when the passengers need to know what happens to their flights and their ticket costs, there is no more customer support available and the staff is not able assist in any way.
If you would like to get more information about your airline, you should start by checking your airline's website. In most cases, before the airline goes bankrupt, it leaves an update on its website about future proceedings and if there is likely to be assistance for passengers abroad it will be mentioned there. This means that some airlines provide assistance for passengers stranded abroad. Others, however, do not have the means to offer a return flight and the passengers need to purchase a new ticket on their own. If the government or other airlines are not offering their assistance, your best course of action is to buy replacement flights yourself and try to get a refund for the original ticket. The good news is there are several ways you may be able to claim a refund:
Refund by your credit card
One of the most common advantages of paying for travel with your credit card is that you could be protected if your airline goes bankrupt. In most reputable bank you can either ask for a refund or you can revoke your transaction. You usually have about 60 to 120 days to revoke a transaction you made with your credit card. This is not a guaranteed method of ticket refund, but if you have made the reservation recently, you should get the amount reinstated.
Refund by your travel agent or tour operator
If you booked your flights through a third party, such as a travel agent or tour operator, you have an additional useful source of information and advice. They will likely have other customers in the same situation, so they will be able to advise you and help you book new flights, if that is still your choice. Some providers even offer guarantees in case of delays or flight cancellations, so always ask if they offer such protection. Check in advance if their policies cover airline bankruptcies, as some guarantees will only cover cancellations caused by severe weather and mandatory evacuations.
Refund from your travel insurance
If you have travel insurance, you should check its policy in detail. Some types of travel insurance include airline failure. While many have coverage for flight cancellations, some do have exclusions for bankruptcy. It is always best for you to ask your provider first to see what they cover. This also includes refunds for your accommodation, booked attractions, car rentals, etc.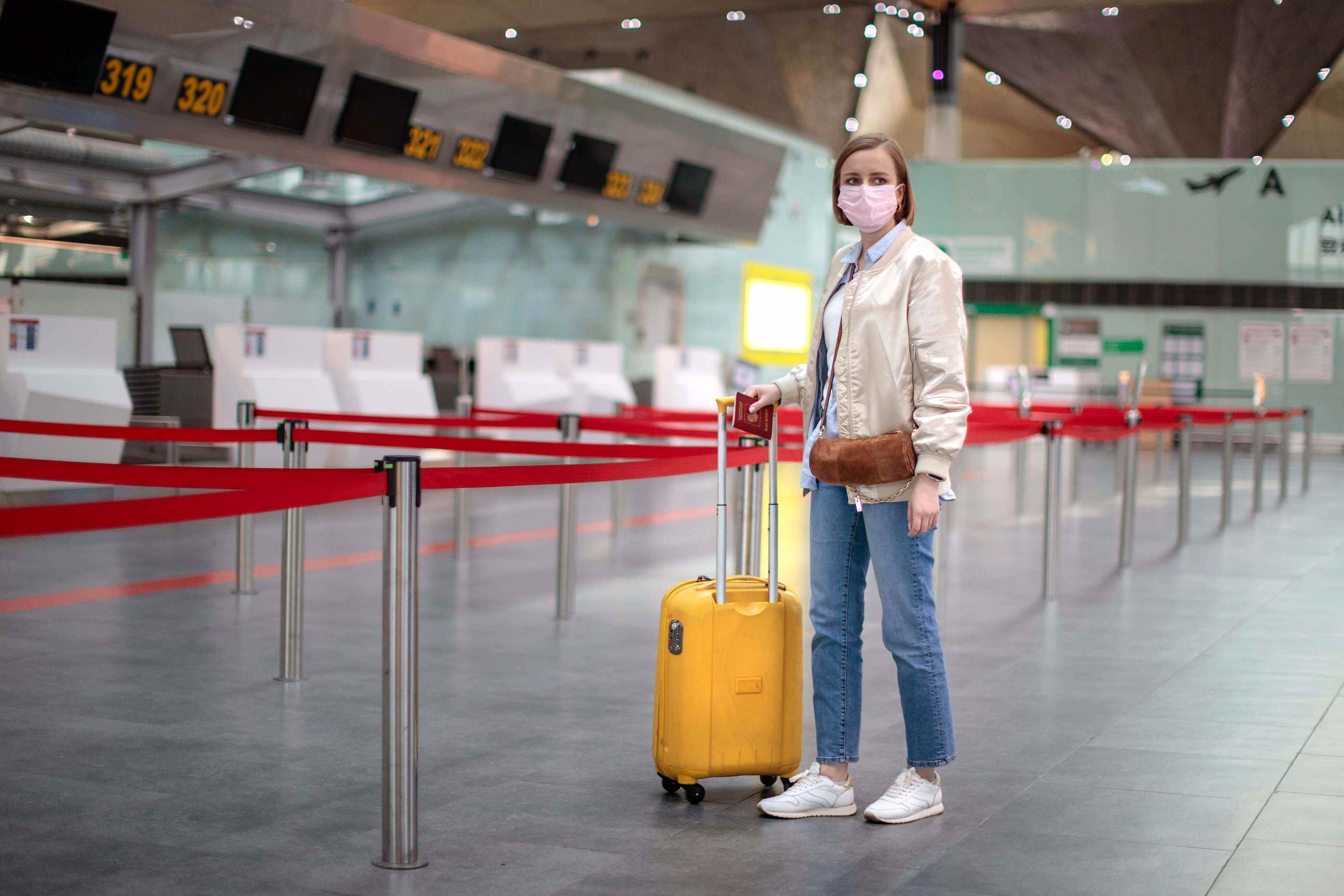 Stranded at the airport due to airline bankruptcy. Source: Adobe Stock
How can you protect yourself from airline bankruptcies in the future
In our experience, there is no reliable way to predict if an airline will go bankrupt. There are always rumors that some airlines are struggling financially and yet they never actually go bankrupt, while other airlines go bankrupt overnight. Below you will find four steps that will help you to protect yourself in case you have booked a flight with an airline that went bankrupt.
1. Purchase flights with a credit card
As we mentioned above, your credit card is often your best chance of getting a refund if your airline goes bankrupt. If you are worried about airline failure ask your card provider about their policies before you go ahead with your purchase.
2. Purchase travel insurance
You should buy travel insurance for vacations anyway, but if you want to protect yourself from airline bankruptcies make sure that your insurance policy includes airline failure.
3. Stay informed
If a major airline goes bankrupt, you will find out in the news. However, if you are flying with a small or foreign airline, you should check the local news or the airline's website, especially in times like now when the corona virus limits the profit of airlines.
4. Prepare a backup plan
If you find out that your airline is facing financial problems, you should plan an alternative route or mode of transportation. You should check whether there are other airlines that fly to this destination and you can rebook your flight with another airline in advance.
Can you receive flight compensation in the case of airline bankuptcy
If you submit a compensation claim for a delayed or cancelled the flight to an airline, which went bankrupt, it is most likely that you will not get a ticket refund. When an airline files for bankruptcy, there are many creditors that need to be paid, such as employees and investors, and the compensation claims are usually at the bottom of this list. Additionally, since the airline has ceased all operations, there are usually no staff members that could assess the validity of your claim. You do have a chance in case your flight was operated by another airline. This way you can file your claim for compensation with the partner airline which executed the flight. Either way, you can always file your claim with us and we will do our best to get your ticket refunded and file for compensation if applicable. You can simply enter your flight details at www.myflyright.com and check your claim free of charge.
Main image source: Adobe Stock
Latest posts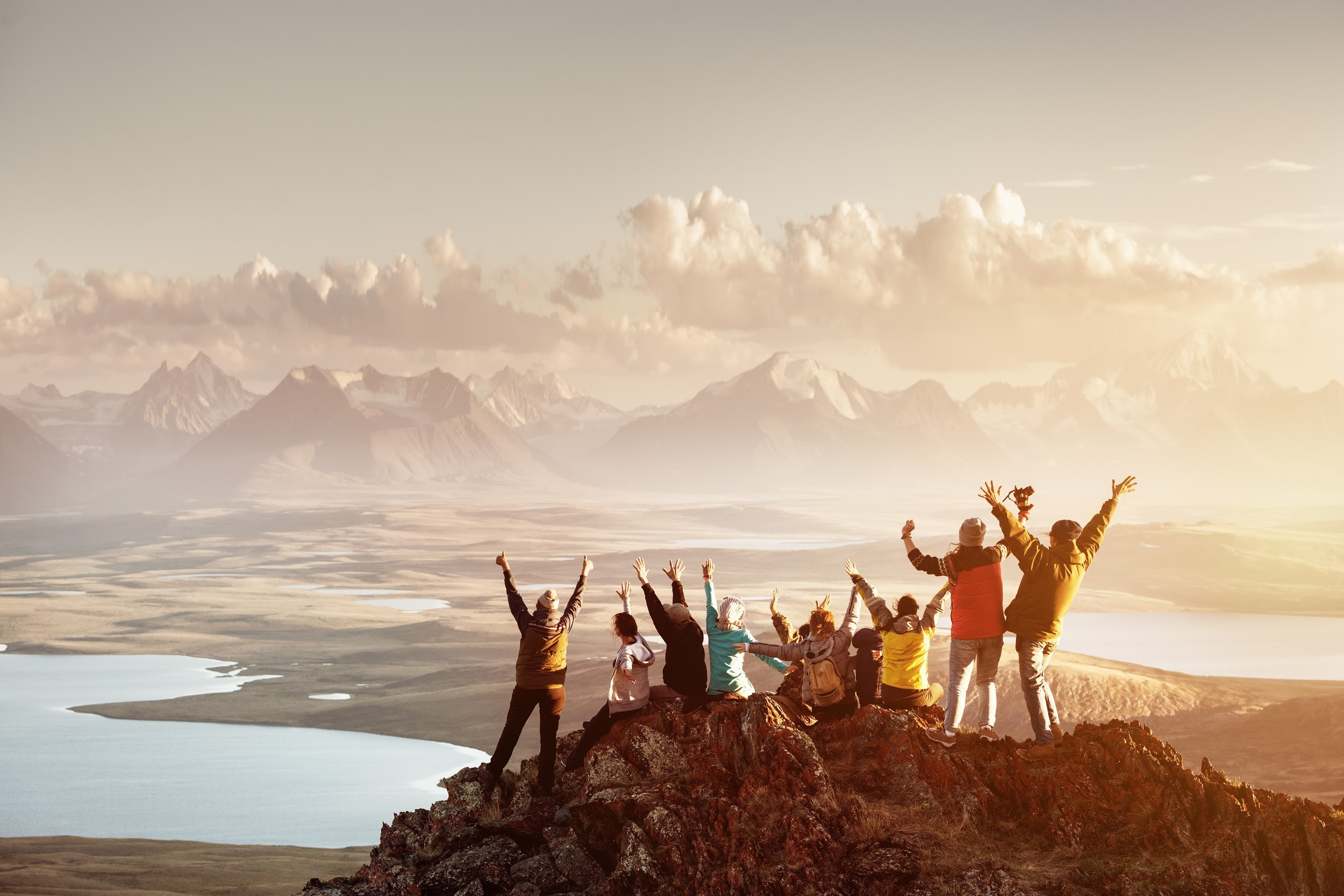 Discover the most innovative platform for group travel: JoinMyTrip
JoinMyTrip is a platform for private group travel. On JoinMyTrip, travellers plan and share the most exciting experiences of the year: their trips. These trips are so special because they are experienced with others. Read more about the concept in this article.
Which new corona rules apply from October?
As of October the German government has issued a new set of travel rules that apply with regard to COVID-19. Read our article to find out which new corona rules apply from October and how to check the corona situation abroad.

Vacation in Eastern and Central Europe - what to consider
Where do travel warnings apply? Where are masks and quarantine compulsory? Which countries are tightening measures for German travelers? Read this article to find out what to consider when traveling in Eastern and Central Europe.
About MYFLYRIGHT
MYFLYRIGHT is a legal tech company, specialized in the support of airline passengers affected by flight delays, flight cancellations, denied boarding, delayed or lost luggage and the refund of unused airline tickets. MYFLYRIGHT was founded 2016 in Hamburg, Germany. The company operates out of 3 offices, its headquarter in Hamburg and its branches in Prague, Czech Republic and Zaporizhia, Ukraine. Currently, MYFLYRIGHT employs a team of around 25 people working in Marketing, Operations, Legal, Customer Support and IT. The organization operates across 5 markets – Germany, United Kingdom, Romania, Austria, and Switzerland.
MYFLYRIGHT's goal is to provide access to justice for all aviation passengers who experience irregularities in their flight transportation. Notably, 75% of all compensation requests submitted by passengers get rejected. Whereas, MYFLYRIGHT is able to successfully execute the applicable customer claims in more than 98% of cases at court.
Get up to 600 €* in compensation
Check claim for free