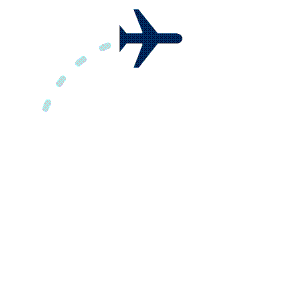 Are you
the next legal tech entrepreneur?
Submit your essay and ignite your business idea
Win a prize: up to 1 000 €!
Win a free trip to our 2020 Legal Tech Event in Hamburg. Pitch your idea there to legal tech and investment professionals
Benefit from a mentorship and preparation for the event from MYFLYRIGHT founders








Take on the challenge
Are you a student of law, business or technology?
Are you interested in the latest development in legal technologies?
Are you a student in one of our partner universities?
Do you have many ideas about how to do things better?
Do you want to become the next legal tech entrepreneur?
If your answer is 'yes' to the questions above, join us in the challenge and participate now!
The MYFLYRIGHT Legal Tech essay contest is designed for academically excellent university students of Bachelor, Master and Ph.D. programs who are willing to contribute to the development of the Legal Tech area of business. The contest is only designed for students attending one of our partner universities. You can find a list of our partners in the section Partner universities.
In order to participate in the contest, applicants should submit an essay about innovations and technological advancements that have the potential to change the legal field. The focus areas of the essay are presented below. Only one focus area can be selected.
Essay topics
Business innovation
How to use technology to disrupt the legal sphere
Develop a fundamental new business model unique in the market
Create a new market for underserved customers
Create a product to improve performance in new attributes (simpler and more convenient)
Access to justice
How to apply technology to make the world a fairer place
Create a solution to fight legal inequality
Leverage technology to provide access to legal information and services
Revolutionize or improve existing legal systems
Effectiveness
How to use technology to optimize processes in a law firm
Implement technology to facilitate the law firm's processes – legal and operational
Generate ideas to provide transparency across all legal stakeholders, e.g. plaintiff, defendant, lawyer and customer
Apply current technology needs in e.g. data security, data storage, legal research and eDiscovery
Technological enablers
Use the following technological enablers to describe your topic:
Contest details
The top 3 best essays will be selected by a judging board of MYFLYRIGHT representatives and partners, and will be granted the following awards:
Legal Tech Event
Participation at a high impact event, that will give the winners an opportunity to present their ideas to a range of legal tech experts and market leaders.
Financial rewards
1st place: 1 000 €
2nd place: 600 €
3rd place: 400 €
Publication
The authors of the top 10 best essays will get the opportunity to publish their business ideas on MYFLYRIGHT's website.
Requirements
Contest applicants must reach the age of 18 before December 31st 2019, and must be enrolled at a partner university of MYFLYRIGHT.
The applicant must choose the

focus area

of the essay from the list of options provided in the "Essay topics" section. Essays not addressing one of the three focus areas will be disqualified.
The essay must be clearly structured and must demonstrate a comprehensive understanding of the themes and issues in the

Legal Tech area.

The applicant must complete the essay independently. It must be original, non-plagiarized work.
The essay must include

quotes and references

from other reliable sources. All the sources must be mentioned in the essay. Any academically acceptable referencing style may be used.
The essay must be written in the

English

language.
The essay should be between

600 - 800 words

(not including references) and should be submitted in

Times New Roman, size 12 font, single-spaced.

The essay must be submitted in

PDF

format with the file named "

LastName_FirstName_Title_LTI

".
The essay must not have been published in another source.
The essay must include a

cover page

, with the name of the author, essay focus area and author email address.
The essay could include infographics, photos, charts, and other

visual content.

The sources of each piece of visual content must be mentioned in the essay.
Every applicant can submit

only one submission

for the contest, each year. Further submissions with revisions will not be accepted.
All essays must be submitted before the entry deadline – December 31st 2019.
Failure to follow these rules may lead to disqualification from the contest.
Evaluation criteria
Impact of idea
Potential impact of the idea on business realities
Level of innovation of the idea
Feasibility of the business idea
Relevance of the idea according to predefined essay topics
Level of research
Direct reference to the selected focus area of research
Advancement of main arguments relevant to the research topic
Insightful topic-related analysis and supporting market data
Evidence of use of appropriate and reliable sources to support arguments (books, journals, online resources)
Structure & organisation
Organized structure: introduction, arguments, conclusion
Clear and focused statement
The logical development of the essay topic
Style & format
Clear expression, proper word choice
Accurate spelling and punctuation
Correct and consistent in-text citations
How to enter
Choose a topic
Develop your business idea
Write an essay
Submit your work
Win!
Submission
Contest contact
For full application requirements, please check our Requirements section.
For other questions, please refer to our FAQ section, or send an email to contest@myflyright.de.
Timeline
Submission start date
SEP 1, 2019
Submission deadline
DEC 31, 2019
Announcement of candidates
MAR 15, 2020
Legal Tech Event
APR 30, 2020
The three candidates for the rewards will be announced by MAR 15, 2020 on the MYFLYRIGHT website and Facebook page. The winning places will be named and granted during the Legal Tech Event.
Due to the number of applications received, we are unable to notify the candidates who didn't succeed in the contest.
Submit your essay
Deadline: Dec 31.2019 23:59
Partner universities
Germany

Universität Kiel

Universität Göttingen

Universität Bremen
Czech Republic

University of Economics, Prague

Anglo American University, Prague

University of Ostrava
Ukraine

WAVE Odessa Business School

Lviv Polytechnic National University

Kyiv National Economic University

Zaporizhzhia National University

Odessa I.I. Mechnikov National University
FAQ
Yes, foreign students are eligible to participate in our Essay Contest, except where void or prohibited by law. We have no citizenship requirements. If you have any further questions, please write to Legal Tech Academy Support at contest@myflyright.de.
We will notify you that we received your essay with a confirmation letter to the email address indicated in the submission form immediately after the submission. If you don't receive a confirmation letter within 24 hours after submitting the essay, please write to contest@myflyright.de. Please also check your spam folder.
First check your email spam folder. If you still don't find the confirmation from Legal Tech Academy, please write to contest@myflyright.de.
No, all the essays must be submitted by the deadline specified in the contest guidelines.
Yes, providing you didn't win first place with a previous entry.
Quoting and referencing other sources in your essay is perfectly acceptable. If you choose to do so, however, you must cite all sources referred to in your work, as well as include a bibliography with your submission.
It is not plagiarism if you have a third party proofread your essay for spelling, grammatical and structural errors – this is permitted. However, having a third party write your essay, or directly copying another person's words and presenting them as your own work is plagiarism and will result in your essay being disqualified.
Plagiarism means to steal someone else's words and use them as your own, without crediting the original author or source. You are not plagiarising if you cite all your sources.
No. The contest guidelines state that you may submit only one essay for the contest each year.
No. As stated within the contest guidelines, you can only write about one of the three topics. Please only select one topic for your essay.
No. Only one entry per applicant is eligible for the contest. If we receive more than one entry from the same applicant, we reserve the right to decline all their entries.
Yes. Essays which are not focused on one of the three topics provided will be disqualified.
In this case, send your questions or comments to contest@myflyright.de , indicating the subject of your request in the subject box. In most cases, you can expect a response within two to five business days.
Get up to 600 €* in compensation