Data Protection Statement (as of 12 November 2019)
Member of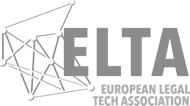 I. Name and contact details of the data controller
The protection of your personal data is very important to us. In the following, we would like to inform you in detail about what personal data is processed when using our website and offers.

The responsible data controller according to Art. 4 para 7 General Data Protection Regulation ("GDPR") is the company
MYFLYRIGHT GmbH
Schauenburgerstraße 61, 20095 Hamburg
Phone: +49 (0) 40 – 317 086 37
Fax: +49 (0) 40 699 19 59 59
E-mail: info@myflyright.de
(hereafter: "MYFLYRIGHT"). Further information can be found in our imprint.
You can reach our data protection officer at info@myflyright.de or alternatively by post at our address with the addition "data protection officer".

We process personal data in strict compliance with the applicable data protection regulations. This means the data will only be processed with legal permission; in particular, if the processing of the data is necessary for the provision of our contractual and online services, e.g. when consent is legally required, as well as on grounds of our legitimate interest (i.e. interest in the analysis, optimization and economic operation and security of our online content within the meaning of Art. 6 para. 1 lit. f. GDPR, especially for range measurement, creation of profiles for advertising and marketing purposes, collection of access data and use of third-party services).

The legal basis of consent is Art. 6 para. 1 lit. a. and Art. 7. GDPR. The legal basis for the processing of data in order to provide our service and execute contractual duties is Art. 6 para. 1 lit. b. GDPR. The legal basis for the processing of data in order to fulfil our legal obligations is Art. 6. Para. 1 lit. c. GDPR, and the legal basis for the processing of data for the safeguarding of our legitimate interests is Art. 6, para 1. lit. f. GDPR.
II. Collection and storage of personal data
a) When visiting the website
1. When you visit our website, the browser used on your device automatically sends information to the server of our website. This information is temporarily stored in a so-called log file. The following information will be collected without your intervention, and stored until automated deletion:
IP address,
Date and time of the request,
Duration of website visit,
Time zone difference to Greenwich Mean Time (GMT),
Content of the request (specific page),
Access Status/ HTTP status code,
Amount of data transmitted,
Website from which the request comes,
Websites you visit with us,
Internet service provider,
Browser type,
Server log files,
Operating system and its interface,
Language and version of the browser software.
2. The data mentioned is processed by us for the following purposes:
Ensuring smooth connection of the website,
Ensuring comfortable use of our website,
Evaluation of system security and stability as well as for further administrative purposes.
3. The legal basis for the data processing is Art. 6 para. 1 lit. f GDPR. Our legitimate interest follows from the data collection purposes listed above. In no case is the collected data used for the purpose of making assessments or drawing conclusions about you as an individual. In addition, we use cookies, as well as analysis services when you visit our website. Further details can be found under no. IV. and V of this privacy policy.
b) When contacting us
When you contact us by e-mail, telephone, postcard or via a contact form, the data provided by you (e.g. e-mail address, address, name, telephone number or content of the request) will be processed by us to answer your questions and/ or process your request. The legal basis for this is Art. 6 (1) (b) GDPR.
c) During contract fulfilment
1. If you entrust us with the implementation of your passenger compensation, we will collect and use the following personal data from you, for the fulfilment, processing and billing of the contractual services:
Contact details
Passenger title,
Passenger first name,
Passenger last name,
Passenger address,
Passenger e-mail address,
Passenger phone number,
Payment details (PayPal or bank account) for payment of compensation,
Number of passengers.
Contract and flight data
Flight data (e.g. flight number, date, time),
Travel information needed to enforce your compensation,
Travel documents (e.g. booking, boarding pass, etc.),
Information on compensation already received and ongoing complaint procedures,
Signed assignment statement.
2. The data processing is based on your request and is required pursuant to Art. 6 para. 1 lit. b GDPR for the stated purposes for the appropriate processing of the mandate and for the mutual fulfilment of obligations arising from the contractual relationship.
III. Transfer of data
1. No transfer of your personal data to third parties will occur for purposes other than those listed below. Transfer of your personal data to third parties will only take place if you have expressly consented to this pursuant to Art. 6 para. 1 lit. a GDPR, the transfer is required pursuant to Art. 6 para. 1 lit. f GDPR to assert, exercise or defend legal claims, and additionally there is no reason to assume that you have a prevailing legitimate interest in not transferring your data, in the event that there is a legal requirement to transfer the data pursuant to Art. 6 para. 1 lit. c GDPR, and if this is permitted by law and in accordance with Art. 6 para. 1 lit. b GDPR is required for the settlement of contractual relationships with you.
2. Insofar as this is required pursuant to Art. 6 para. 1 lit. b GDPR for the settlement of contractual relationships with you, your personal data will be passed on to third parties. This includes, in particular, passing on to our lawyers, experts, opponents of the proceedings and their representatives (in particular their lawyers), as well as courts and other public authorities for the purpose of correspondence, as well as asserting and defending your rights.
3. Your data will be forwarded to supporting service providers for the above purpose, which will of course be carefully selected and bound by instructions. These include, in particular, technical service providers (hosters, service providers, operators of communication applications, etc.) who support the provision of services. Transferred data may only be used by the third parties for the stated purposes. Our obligation to confidentiality remains unaffected.
IV. Cookies
1. We use cookies on our site. These are small files that your browser automatically creates and that are stored on your device (laptop, tablet, smartphone, etc.) when you visit our site. Cookies do not harm your device and do not contain viruses, Trojans or other malicious software. Information is stored in the cookie which results in connection with the specific device used. However, this does not mean that we are immediately made aware of your identity. On the one hand, the use of cookies serves an added benefit of making the use of our offer more pleasant for you. For example, we use so-called session cookies to recognize that you have already visited individual pages on our website. These cookies are automatically deleted after leaving our page.
2. In addition, to improve usability, we also use temporary cookies that are stored on your device for a specified period of time. If you visit our site again to take advantage of our services, it will automatically recognize that you have already been with us and what inputs and settings you have made so you do not have to re-enter them. On the other hand, we use cookies to statistically record the use of our website and to evaluate it for the purpose of optimizing our offer (see section V.). These cookies allow us to automatically recognize when you visit our site again that you have already been with us. These cookies are automatically deleted after a defined time.
3. The data processed by cookies is required for the purposes mentioned in order to safeguard our legitimate interests as well as third parties according to Art. 6 para. 1 lit. f GDPR. Most browsers accept cookies automatically. However, you can configure your browser so that no cookies are stored on your computer or a notice always appears before a new cookie is stored. However, disabling cookies completely may mean that you cannot use all features of our website.
VII. Other Data Processing
1. If you have given your consent to receive our advertising (newsletter, e-mail, by post, etc.), we will inform you via the respective medium about our current offers using the data you have provided. You can revoke your consent at any time.
2. We may also use your email address to ask you to evaluate our services if you are our existing customer and have not objected to the use of your email address for this purpose.
3. In both cases, you can unsubscribe at any time. Please send your request to unsubscribe via email to info@myflyright.de.
VIII. Your rights
1. You have the following rights with respect to us regarding your personal data
Right to information (Art. 15 GDPR),
Right to rectification and deletion (Art. 16 and 17 GDPR),
Right to restriction of processing (Art. 18 GDPR),
Right to object to processing (Art. 21 GDPR),
Right to data portability (Art. 20 GDPR).
2. Pursuant to Art. 77 GDPR, you also have the right to appeal to a data protection authority about our processing of your data.
3. We would like to point out that you can revoke any data protection consent that may have been granted to us at any time with effect for the future. The same applies to consent to advertising. You should contact us by e-mail to exercise this right: info@myflyright.de.
The respective revocation can lead to our offers being no longer or only partially available.
4. Insofar as the processing of your personal data is based on a balance of interests, you may object to the processing. When exercising an objection, we ask that you state why we should not process your personal data in the manner that we have. In case of a justified objection, we will review the situation and either stop or adjust the data processing or point out the compelling legitimate grounds on which we will continue to process the data.
IX. Right to objection
If your personal data is processed based on legitimate interests in accordance with Art. 6 para. 1 lit. f GDPR, you have the right to object to the processing of your personal data in accordance with Art. 21 GDPR, provided that there are reasons for this arising from your particular situation or the objection is directed against direct advertising. In the latter case, you have a general right to objection, which must be implemented by us without you being required to specify any particular situation. If you would like to exercise your right of revocation or objection, notice can be sent to the following e-mail address: info@myflyright.de.
X. Data deletion
1. The data stored with us is deleted as soon as it is no longer necessary for its purpose and the deletion does not conflict with any statutory storage requirements. Unless the data is not deleted, because it is required for other and legitimate purposes, its processing will be restricted. This means that the data is blocked and not processed for other purposes. This applies, for example, to data that must be kept for commercial or tax reasons.
2. According to the legal requirements, the storage takes place for six (6) years according to § 257 (1) HGB (trading books, inventories, opening balance sheets, annual accounts, trade letters, accounting documents, etc.) as well as for ten (10) years according to § 147 (1) AO (Books, records, management reports, accounting records, trade and business letters, tax documents, etc.).
XI. Changes to our privacy policy
Our privacy policy is subject to change. However, in the event of a change, we will not restrict your rights without your express consent. We will post any changes to our privacy policy on our website. If we change important parts of the privacy, we will even e-mail you with information about our changes. You have the right to object to the validity of the new privacy policy within four (4) weeks after receiving the notification. In the event of your objection, we reserve the right to terminate the contract. If no objection occurs within the specified period, the amended privacy policy will be deemed to have been accepted by you. In the notification, we will point out your right to objection and the meaning of the objection deadline.
Company name:
MYFLYRIGHT GmbH
Address:
Schauenburgerstr. 61, 20095 Hamburg
Represented by:
Djavad Ali and Igor Maas
Register court:
Amtsgericht Hamburg
Register number:
HRB 143174
Get up to 600 €* in compensation