Member of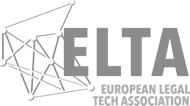 Company overview
MYFLYRIGHT is a legal tech company, specialized in the support of airline passengers affected by flight delays, flight cancellations, denied boarding, delayed or lost luggage and the refund of unused airline tickets. MYFLYRIGHT was founded 2016 in Hamburg, Germany. The company operates out of 3 offices, its headquarter in Hamburg and its branches in Prague, Czech Republic and Zaporizhia, Ukraine. Currently, MYFLYRIGHT employs a team of around 25 people working in Marketing, Operations, Legal, Customer Support and IT. The organization operates across 5 markets – Germany, United Kingdom, Romania, Austria, and Switzerland.
MYFLYRIGHT's goal is to provide access to justice for all aviation passengers who experience irregularities in their flight transportation. Notably, 75% of all compensation requests submitted by passengers get rejected. Whereas, MYFLYRIGHT is able to successfully execute the applicable customer claims in more than 98% of cases at court.
Press contact
For interview requests, appointments and speaking inquiries, please contact:
Press releases
Information from MYFLYRIGHT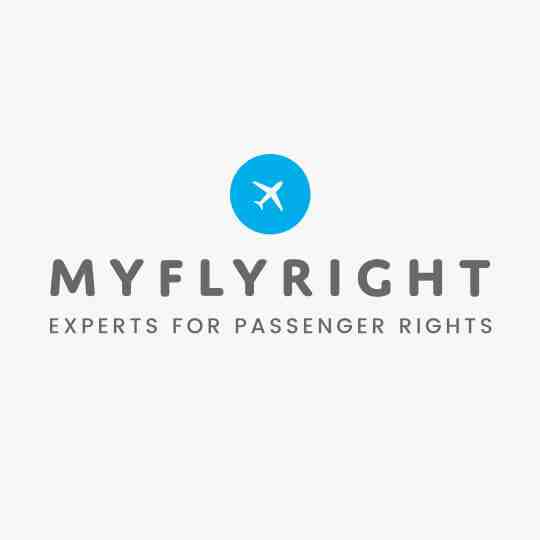 Key facts
Only 5% of entitled passengers
are granted compensation
€ 10 m
value of claims
processed in 2018
More than 2 000 cases
processed in court (2018)
Share of received flight incident claims in 2018
We address a market worth
over € 33 bn
in claim value
*law applicable 3 years backdated
News
MYFLYRIGHT in the media

Was passiert mit den abgesagten Business- und Urlaubsflügen? Igor Maas hat die Antworten.

Igor Maas: "Dann pfänden wir Flugzeuge"
Viele ausländische Airlines verweigern Entschädigungen an Passagiere. Igor Maas vom Fluggastrechteportal Myflyright erklärt, welche Möglichkeiten der Gegenwehr bestehen - z.B das gesamte Flugzeug pfänden.

Auf diesen Flughäfen ist fast jeder dritte Flug zu spät
Auf Deutschlands drei größten Flughäfen ist fast ein Drittel der Flüge verspätet. Das zeigt eine Analyse von Myflyright*, einem Start-up für Fluggastrechte, die t-online.de exklusiv vorliegt.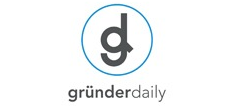 Flugprobleme: Dieses LegalTech klagt Millionen von Fluggesellschaften ein
Der Flugreisende kann bei Problemen durch "Höhere Gewalt" keinen Anspruch gültig machen. Dazu zählen: Schlechte Wetterverhältnisse; ein medizinischer Notfall an Bord; oder ein kurzfristig angekündigter Streik.

Flug ausgefallen? Gepäck verloren? Das solltet ihr in diesen Momenten beachten
"Bei Flugverspätungen von über drei Stunden, Flugannullierungen oder Boardingverweigerung gibt es in etwa 65 Prozent der Fälle einen durchsetzbaren Anspruch auf eine Entschädigung", so Maas.

"Es braucht extrem gute IT- und Software-Systeme"
Seit 2004 sind die Rechte der Flugpassagiere in der EU Fluggastrechteverordnung und in dem BGB geregelt. Diese Gesetze machte sich Igor Maas zunutze, um ein Legal Tech-Unternehmen zu gründen.

Börsenlexikon - Fluggesellschaften
Fluggesellschaften kümmern sich um den Transport von Passagieren und Luftfracht. Der Luftverkehrsmarkt hat sich sehr dynamisch entwickelt, dennoch sind die Marktbedingungen für Fluggesellschaften schwierig.

How MYFLYRIGHT Helps Passengers Enforce Customer Claims
The number of problems that arise when dealing with airlines have significantly increased. Passengers lack the confidence and support they need, in order for them to succeed their fight against airlines.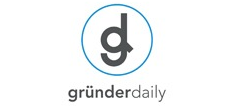 Thomas-Cook-Pleite: Was ihr als Betroffene jetzt tun könnt
Der Reiseanbieter Thomas Cook blickt auf eine über 160 Jahre alte Unternehmensgeschichte zurück. Das wohl traurigste Kapitel ereignet sich dieser Tage: Die Airline musste Insolvenz anmelden.

MYFLYRIGHT
Mit Deinem Flug ist etwas schief gelaufen? Dein Gepäck ist nicht angekommen? Dir wurde sogar das Boarding verweigert oder Dein Flug gar annulliert? Dann hilft MYFLYRIGHT von Djavad Ali und Igor Maas aus.

Unzuverlässige Flughäfen Deutschland - Flugausfall? Verspätung? MYFLYRIGHT - was tun?
Einer neuen Statistik zufolge liegt Leipzig/Halle beim Thema "Flugausfälle" unter den zehn unzuverlässigsten Flughäfen Deutschlands. Dresden schaffte es sogar unter die Top 5.

"Das Geschäft mit den Verspätungen"
Tatsächlich zahlen Airlines nur eine geringe Prozentzahl der Entschädigungen an die Reisenden. Man bekommt das Gefühl, als würden die Flugunternehmen mit der Zeit und den Nerven der Reisenden spielen.

Gründerstory Myflyright: Flugrechte für Passagiere
Ob Flugverspätung, Flugannullierung oder Boardingverweigerung und demnächst Gepäckverspätung sowie Ticketrückerstattung – Reisende sollen bei Myflyright zu Recht gelangen.

Was fordern bei Flugverspätung?
Neben kompletten Flugstreichungen oder Überbuchungen bringen auch Flugverspätungen den Zeitplan der Urlauber durcheinander, sodass ihnen für den damit verbundenen Stress und Ärger diverse Rechte zustehen.

MYFLYRIGHT hilft Passagieren bei der Durchsetzung ihrer Flugrechte - Igor Maas im Interview

Das sind die Rechte von Passagieren bei Flugproblemen
Der Flug verspätet sich oder wird komplett gestrichen. Was steht den Passagieren zu? Von einer Entschädigung in Geld, bis hin zum Rückflug zum Abflugort ist alles je nach konkreter Situation dabei.

"Wir können wohlwollende Richter identifizieren"
Die Zahl der Entschädigungsklagen von Passagieren wächst, seit Fluggastrechteportale auf Künstliche Intelligenz setzen. Was für die Richter zum Problem wird, ist für die Klagenden von Vorteil.

Früher Sportler, heute Chef. Wie Manager von ihrer Sportlerkarriere profitieren
Eine Statistik, wie viele ehemalige Sportler ein Unternehmen führen, gibt es zwar nicht. Sicher ist aber: Führungskräfte können von ihrem früheren Sportlerdasein profitieren.

722 000 Passagiere von Flugverspätungen betroffen
Eine neue Untersuchung zeigt: Es gab in den ersten Monaten des Jahres weniger Flugverspätungen und Ausfälle als 2018, aber mehr als in den Jahren davor. Und die Kosten treffen die Airlines härter als früher.

Künstliche Intelligenz - "Das System lernt täglich dazu"
Zahlreiche Hamburger Unternehmen zeigen auf der Hannover Messe ihre Anwendungen im Bereich KI. Dabei geht es zum Beispiel auch um die Anwendung der KI bei der Durchsetzung der Fluggastrechte.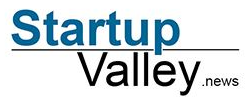 MYFLYRIGHT hilft bei Flugverspätung und Flugannulierung
Igor Maas, Co-Founder von MYFLYRIGHT stellt sich vor und erzählt seine Gründerstory mit interessante Einblicken zu persönlichen sowie beruflichen Herausforderungen. Und wieviel Legal Tech steckt in MYFLYRIGHT?

Selbstständigkeit und Beratung
Im Anfangsstadium galt es den Spagat zwischen dem Job und dem Start-up zu schaffen. Ein Beispiel dafür ist MYFLYRIGHT, das Igor Maas gemeinsam mit seinem Cousin gegründet hat, parallel als Unternehmensberater.

Websummit PITCH: Group Round 16

Erfolgreich von Gründern lernen
Die erfolgreichen Gründer auf dem Founders-Talk im Fleet7 erzählen wie sie es geschafft haben, was viele erreichen wollen – aus der Idee ein profitables Geschäft zu machen. MYFLYRIGHT gehört dazu.

Interview mit dem Geschäftsführer von MYFLYRIGHT
Was viele Passagiere nicht wissen ist, dass ihnen in vielen Fällen ein Entschädigungsanspruch von bis zu 600 Euro zusteht. An diesem Punkt setzt MYFLYRIGHT an, ein Legal Tech Start-Up aus Hamburg.

How Technology is Changing Executive Travel
If your flight is subject to excessive delays, if you are unjustifiably denied boarding or if the flight is cancelled altogether, you can pursue claims against the airline provider.
Get up to 600 €* in compensation