Our purpose
In anything we do, we put the passenger first
Vision
"Become the ultimate one stop solution for all aviation passengers who experience irregularities in their flight transportation"
Value proposition for customers
MYFLYRIGHT is the one stop destination to entitled passengers in aviation transportation.
Represented by legal experts
No win - no fee
Minimum time effort
Our story
Our business model is as simple as our motivation behind it. We want to draw the passenger's attention towards their rights in the airline sector and help them to push those rights through. Many passengers don't even know that they have the right to receive a compensation payment of up to 600 € per person in the case of a long delay, cancellation and denied boarding. Being frequent travellers ourselves, we often have to struggle with flight delays and cancellations.
That is not only disrupting, it is also annoying. Especially in instances where passengers urgently need help from the airline, adequate support is often missing. Customers are being systematically ignored or brushed aside with standardised correspondence. The reason for this is easily identified, as compensation claims are an expensive factor for the airlines and in a multibillion business there is no money to waste.
Since 2004, the rights of air passengers have been regulated by the EU Passenger Right Regulation clause. Furthermore, the BGB German Civil Code and the Montreal Agreement protect passengers in additional relevant flight cases. The legal provisions are clear but the enforcement of a claim is far from easy. Based on our experience we know how difficult it is to deal with airlines and their customer services. It takes time, endurance and a determined attitude. To sum it up, it can cost a lot of time, energy and money (e.g. lawyers, court, etc.) which discourages many passengers from ever claiming their compensation.
It is for this reason that we founded MYFLYRIGHT. With an experienced law firm by our side, we fight for your rights. From the very beginning you are in safe hands, as we are going to enforce your claim armed with the necessary skills, determination and legislative competence against the airline.
Our journey
09/2016
Foundation of MYFLYRIGHT
03/2017
Launch of product/website
03/2018
Key service agreement in place
01/2019
Entering new markets (AT, CH, UK)
05/2019
Release of new services (additional costs, luggage, ticket refund)
Founding partners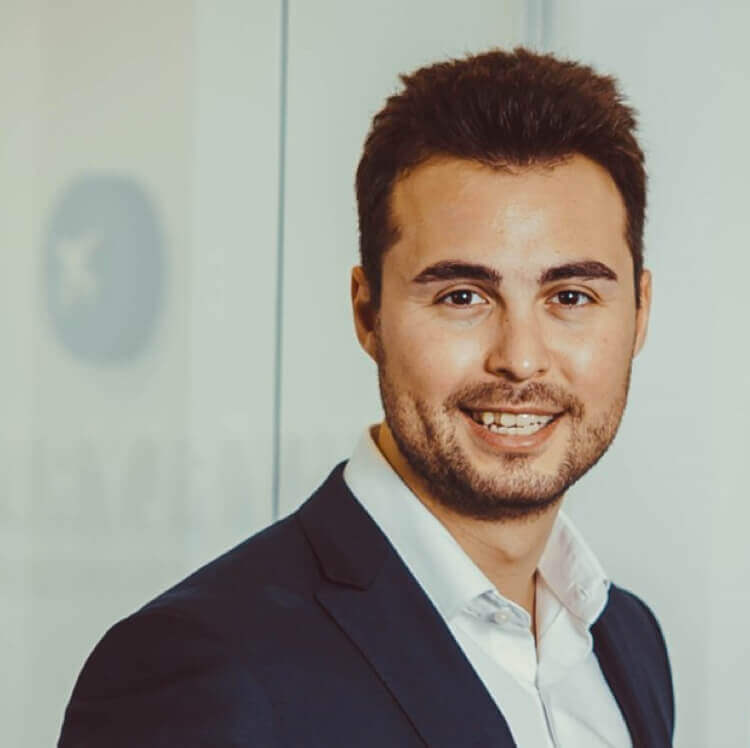 Djavad Ali
Founder and managing partner of MYFLYRIGHT
Djavad is an industrial engineer and economics graduate with years of experience in business consultancy and the aviation industry. His competencies particularly lie in sales and implementation of new product ideas.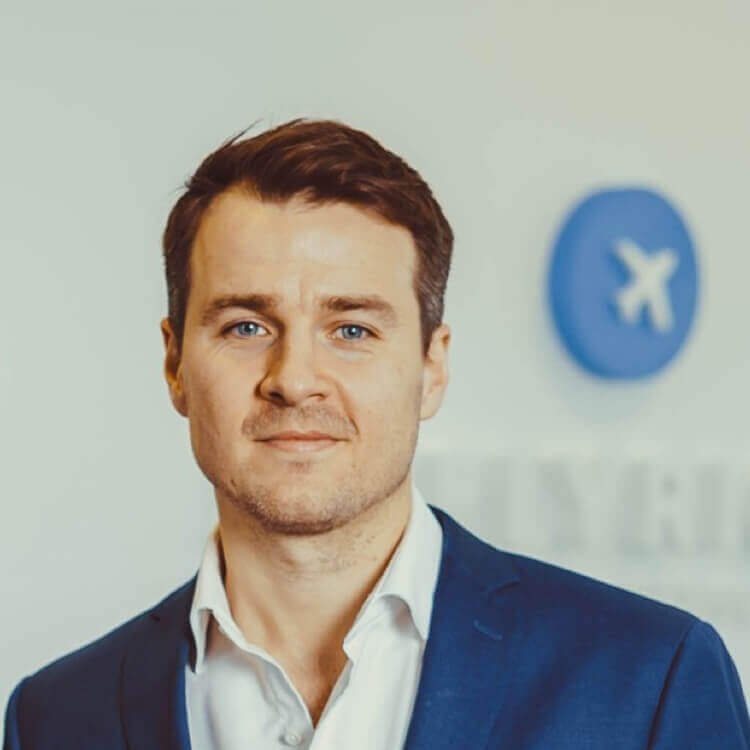 Igor Maas
Founder and managing partner of MYFLYRIGHT
Igor is a business graduate and brings in several years of experience in the field of business consultancy. His key competencies are in business development, technology and strategy.
Get up to 600 €* in compensation