Beyond Dubai beach, hotels, shops: A local's view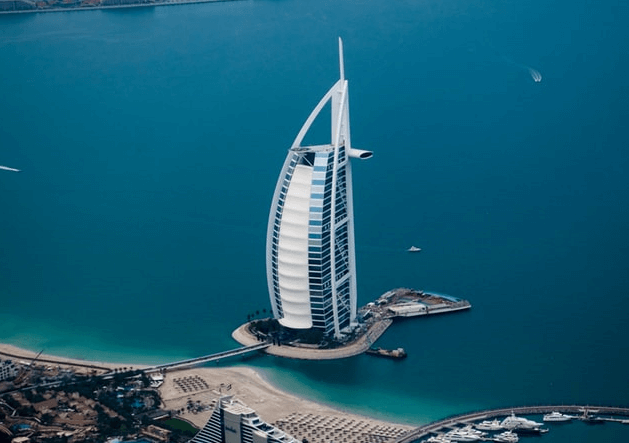 This time in "Like Locals", we're talking about the extraordinary city of Dubai.
In the middle of the desert of the United Arab Emirates (UAE) – one of the richest countries in the world – lies this bustling metropolis. Probably no other city has changed so dramatically from a small fishing village to a city of millions in such a short time. This is a place which pushes boundaries, where modern melds with tradition and east meets west. You can shop till you drop in the numerous malls and markets, take a camel ride in the desert or even hit the slopes in Ski Dubai – all in one day.
This post will be introducing you to artistic and cultural Dubai, so take a step away from the glittering skyscrapers and shopping malls and get ready to immerse yourself in this richly creative city.
Today's guest, Vilma Jukurte, is here to introduce us to a completely different side of Dubai.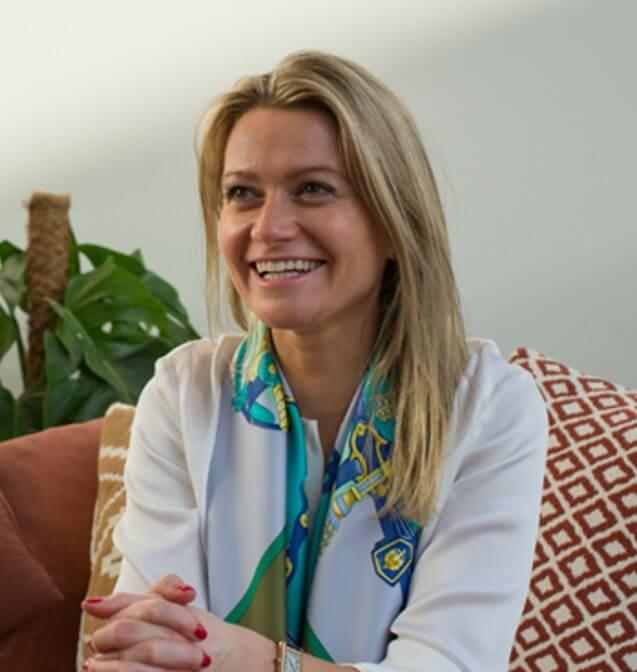 Vilma Jukurte, Director of Alserkal, image courtesy of Vilma
Welcome Vilma! Tell us, how did you end up living in Dubai?
Hello! I came to Dubai almost eight years ago and was brought on board the Alserkal organisation to create a cultural destination in Al Quoz, Dubai's industrial area. Back then, the art scene had just begun to take root, and only a few galleries had set up their white cube spaces inside the industrial warehouses in the area. It's been a journey full of major milestones, as entrepreneurs on Alserkal Avenue have pioneered projects in the fine arts, film, literature, theatre, and other creative fields. We've grown in the past decade to become the region's most influential arts and culture destination and a place where creative minds from all walks of life come together.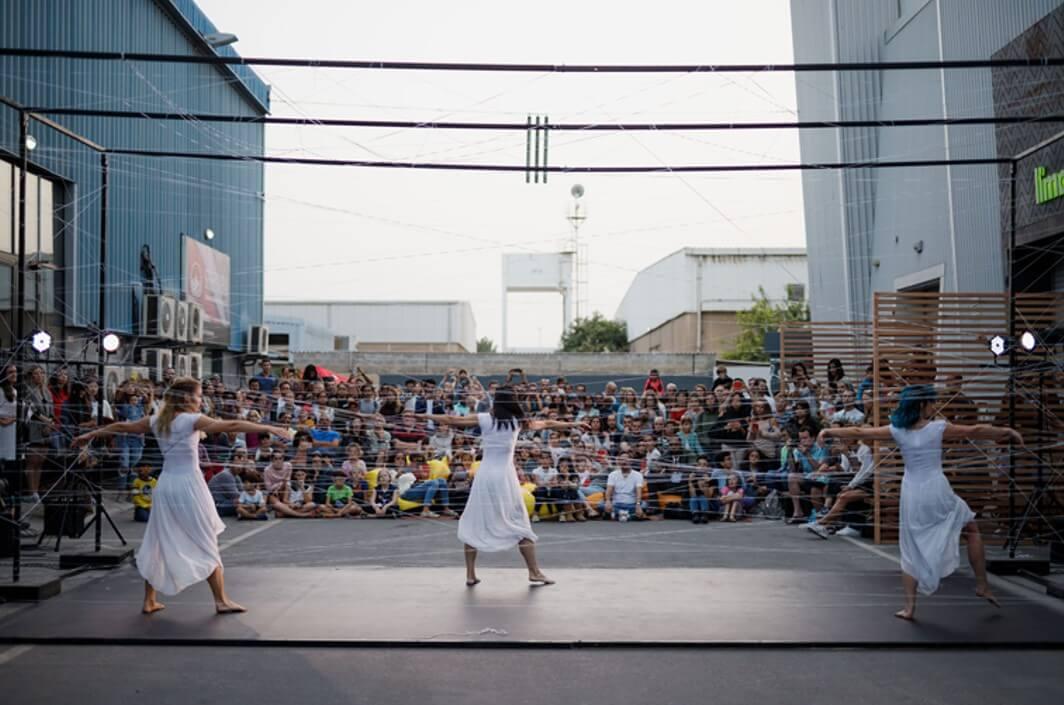 Quoz Arts Fest, Alserkal Avenue, image courtesy of Vilma
"Alserkal Avenue houses the underground
art, music and fashion of Dubai"
Can you describe your perfect morning?
I am definitely not a morning person, so all my mornings need to start with a good cup of coffee! There is nowhere better than Nightjar Coffee Roasters to get your caffeine fix when you're in Dubai. They do a fantastic all-day breakfast – whether you're after some avocado toast or need to satisfy your hunger with some spiced lamb, this is the place to go. After my coffee, I then head over to CRANK for my fitness routine before I get on with my workday.
Can you recommend what to do in Dubai during the day?
I spend all of my days in the cultural district of Alserkal Avenue. It is still quite a well-kept secret in the city, and houses the underground art, music and fashion scene of Dubai, driven by dedicated creatives, artists and pioneers. It is here that you can see the most interesting art exhibitions (at the Ishara Art Foundation and the Jean-Paul Najar Foundation, for example) and watch theatre performances, attend a debate, or simply listen to the coolest music jams at The Flipside, the very first vinyl music store in the UAE.
"visit Dubai's incredible fusion of design
and food, The Lighthouse."
A few miles further south, on the shores of Dubai Creek, sits the Jameel Arts Centre. Opened in November 2018, this is a beautiful space housing contemporary art. You can play chess in the Sculpture Park or grab a bite at one of the food trucks after taking in your dose of culture. An added bonus - the Centre and its park are totally free!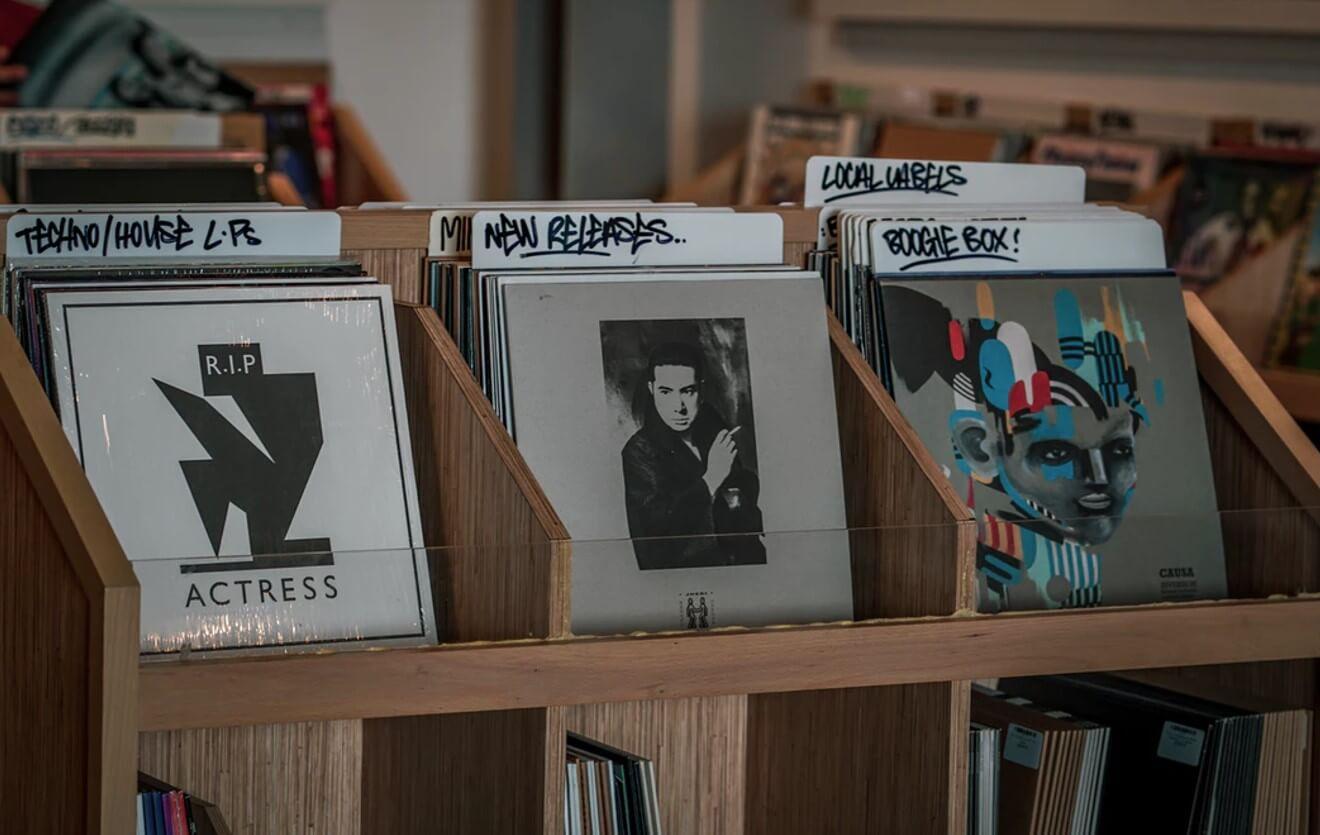 The Flipside, Alserkal Avenue*
Are there things to do in Dubai when the weather is bad?
The weather is hardly ever bad in Dubai, so I would say "What can you do in Dubai when the heat becomes unbearable?" 😊
I've always been a huge fan of independent cinema. There is one place in Dubai and the UAE that offers a truly diverse and extensive film programme - Cinema Akil, the only art house cinema in the city. And go there hungry, as their Project Chaiwala cafe serves the most delicious comfort food imaginable!
"What I love about Dubai is the stunning
desert is right on your doorstep"
Where do you go to experience the best of Dubai nightlife?
You absolutely must visit Dubai's incredible fusion of design and food, The Lighthouse. Founded by the passionate art lover Hashem Montasser, it is a unique space for the city's creative community. You can choose from a range of mezze plates, and the very best seafood and meat dishes. After a delicious meal, pick up anything from bags to home décor, everything by designers from all over the world.

If you crave something more lounge-like, then The Maine is the place for you. They actually have two restaurants – The Maine Oyster Bar & Grill and the Maine Street Eatery – plus a food truck which you can book for events. Both restaurants offer world-class food, a relaxed atmosphere and excellent cocktails.
"Travel in style in Dubai metro's
Gold Class cabin."
Can you suggest any day trips?
What I love about Dubai is the stunning desert is right on your doorstep. To escape from the bustling city, a desert safari is the perfect getaway. A night in the desert is a totally unforgettable experience. About an hour's drive from Dubai, in Abu Dhabi, lies the stunning Sheikh Zayed Grand Mosque, the largest in the UAE. It is accessible to everyone; however, you won't be permitted inside if you're wearing short sleeves, or if your legs are not covered.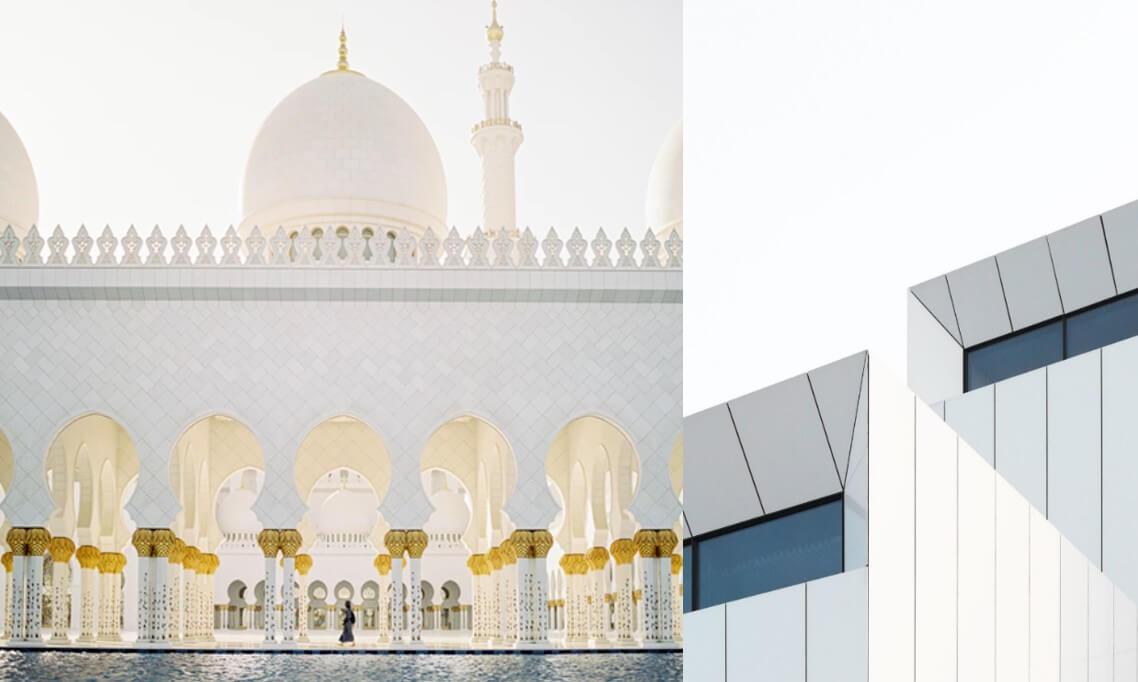 The Sheikh Zayed Grand Mosque & Jameel Arts centre*
Can you recommend any other places to visit in Dubai?
It's a good idea to know how to get around Dubai to see all the great things it has to offer. The public transport caters to all budgets and you can go by bus, metro, tram or boat. Travel in style in Dubai metro's Gold Class cabin, which is less crowded and has more legroom. Taxis are everywhere, plus they're really inexpensive, so it's the most convenient way to travel in Dubai. It's also important when visiting Dubai to be aware that there are cultural differences - especially in terms of clothing, it's best to be knowledgeable about what is acceptable. As a general rule, dress modestly, especially in public areas. Swimwear is fine but keep it at the beach or pool!
Also, try to avoid the tourist traps. I am always on the lookout for authenticity and true local spots. I really recommend visiting the older area of the city by Dubai Creek, where you can visit the newly-opened Al Shindagha Museum, before buying spices and strolling around the markets nearby.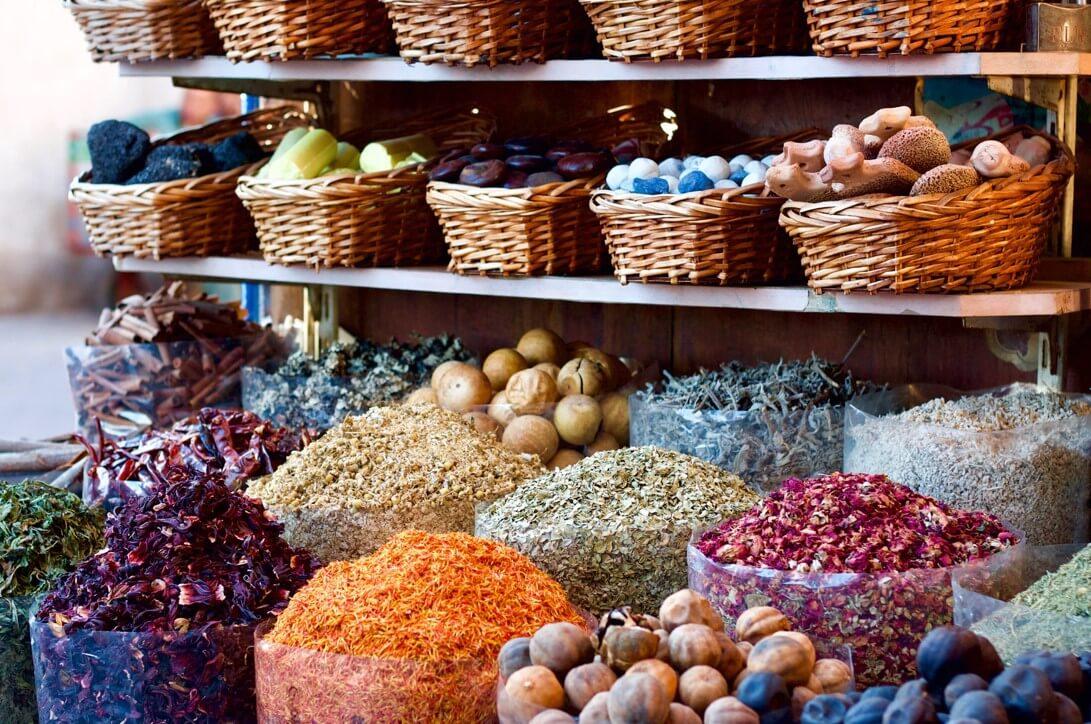 Market delicacies*

*images: unsplash
Top image: unsplash
Latest posts
Swiss Air passengers left in disarray as plane lands in Spain without luggage
Passengers, awaiting their belongings at the airport's baggage claim, were met with disappointment as their bags failed to materialize even after a two-hour wait.
Ural Airlines' Airbus A320 forced to make emergency landing in wheat field
An Airbus A320 operated by Ural Airlines was faced with the possibility of running out of fuel, leading its crew to execute an emergency landing in a wheat field.
20 000 sheep take flight to Saudi Arabia
In addition to machinery, textiles, time-sensitive items like medications and food, live animals are often transported by air freight.
About MYFLYRIGHT
MYFLYRIGHT is a legal tech company, specialized in the support of airline passengers affected by flight delays, flight cancellations, denied boarding, delayed or lost luggage and the refund of unused airline tickets. MYFLYRIGHT was founded 2016 in Hamburg, Germany. The company operates out of 3 offices, its headquarter in Hamburg and its branches in Prague, Czech Republic and Zaporizhia, Ukraine. Currently, MYFLYRIGHT employs a team of around 25 people working in Marketing, Operations, Legal, Customer Support and IT. The organization operates across 5 markets – Germany, United Kingdom, Romania, Austria, and Switzerland.
MYFLYRIGHT's goal is to provide access to justice for all aviation passengers who experience irregularities in their flight transportation. Notably, 75% of all compensation requests submitted by passengers get rejected. Whereas, MYFLYRIGHT is able to successfully execute the applicable customer claims in more than 98% of cases at court.
Get up to 600 €* in compensation
Check claim for free