Discover the charms of Venice, the City of Masks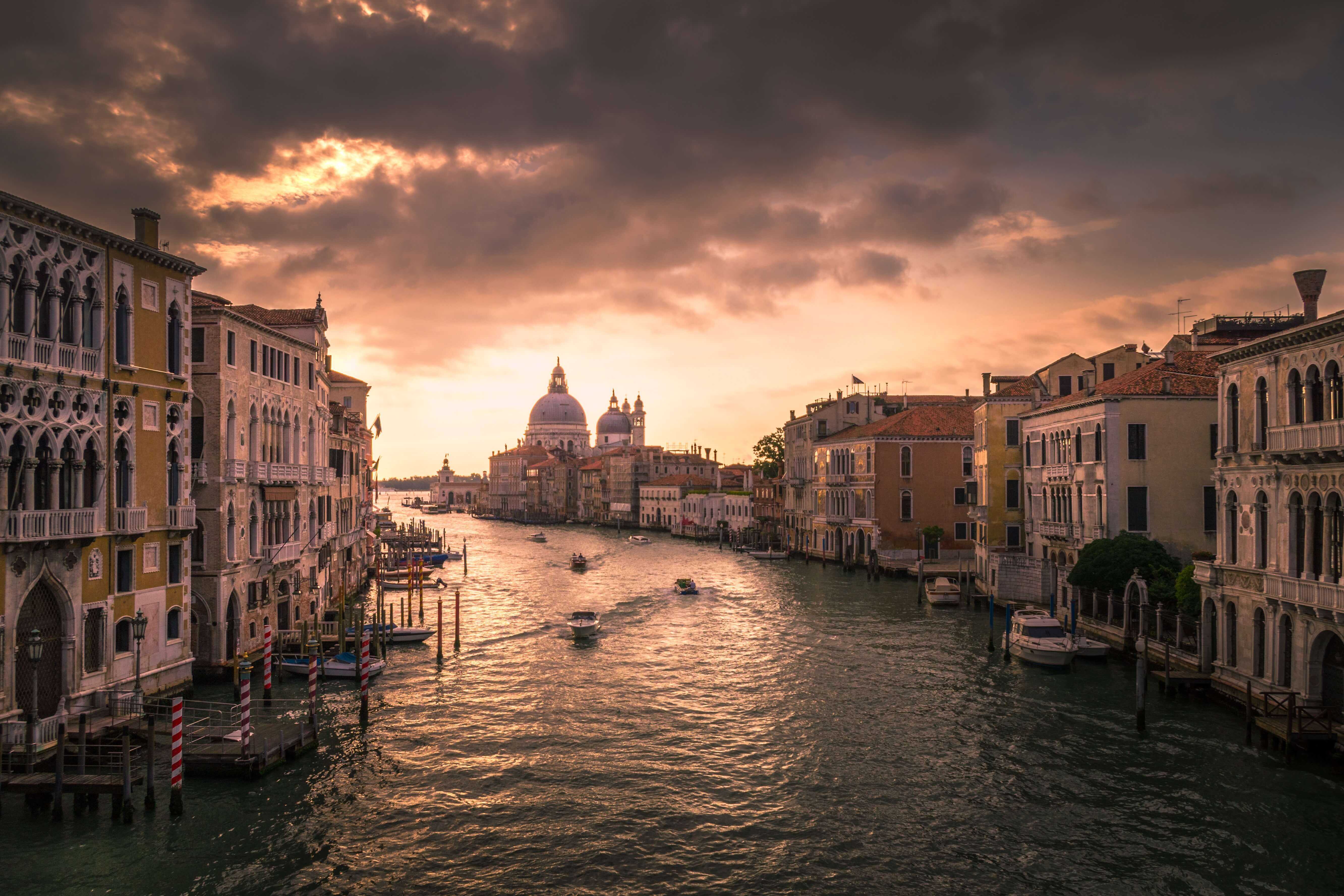 "Venice." As soon you hear it, fantastic visions are conjured up: romantic gondolas that glide through the water of the canals, majestic palaces, tiny bridges and vibrant local Venetians parading through the streets in mysterious masks and sumptuous costumes. Venice must be seen on foot or by boat, since no cars are allowed, making the atmosphere unlike any other city in the world.
Today's guest, Stefano Cicchini (@stefano_cicchini), is also under the spell of this fabulous city. The enthusiastic photographer and foodie tells us what else you can see in Venice apart from the usual sights and - above all! - where to eat.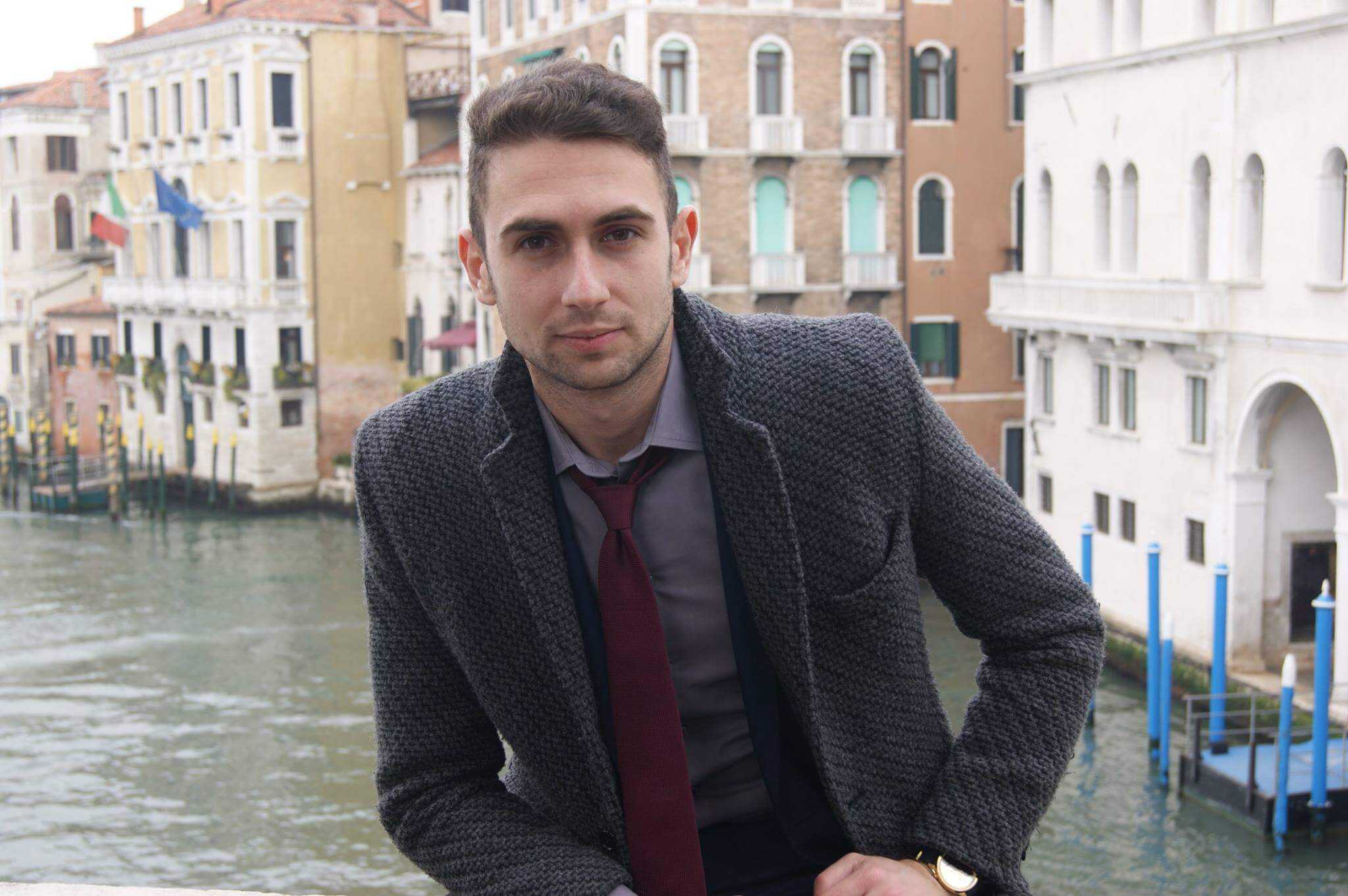 Stefano, image courtesy of Stefano Cicchini

Welcome to "Like Locals" Stefano! Tell us a little about your life in Venice.
Hello everybody! I'm a travel and food influencer and, according to Buzzoole one of the 250 best Italian content creators. My passions are photography, travelling and eating. Because of my work as an Influencer Marketing Manager for the Italian media agency Velvet Media Italia, I moved from my original home of Molise to Venice. I've been living here for two years now and I have to say that it is the most beautiful city in the world! I love to stroll through the streets at sunset, when the reflection of light on the water of the canals creates an incredible atmosphere. It's simply magical!

"Zattere Promenade offers a wonderful
view of the Doge's Palace."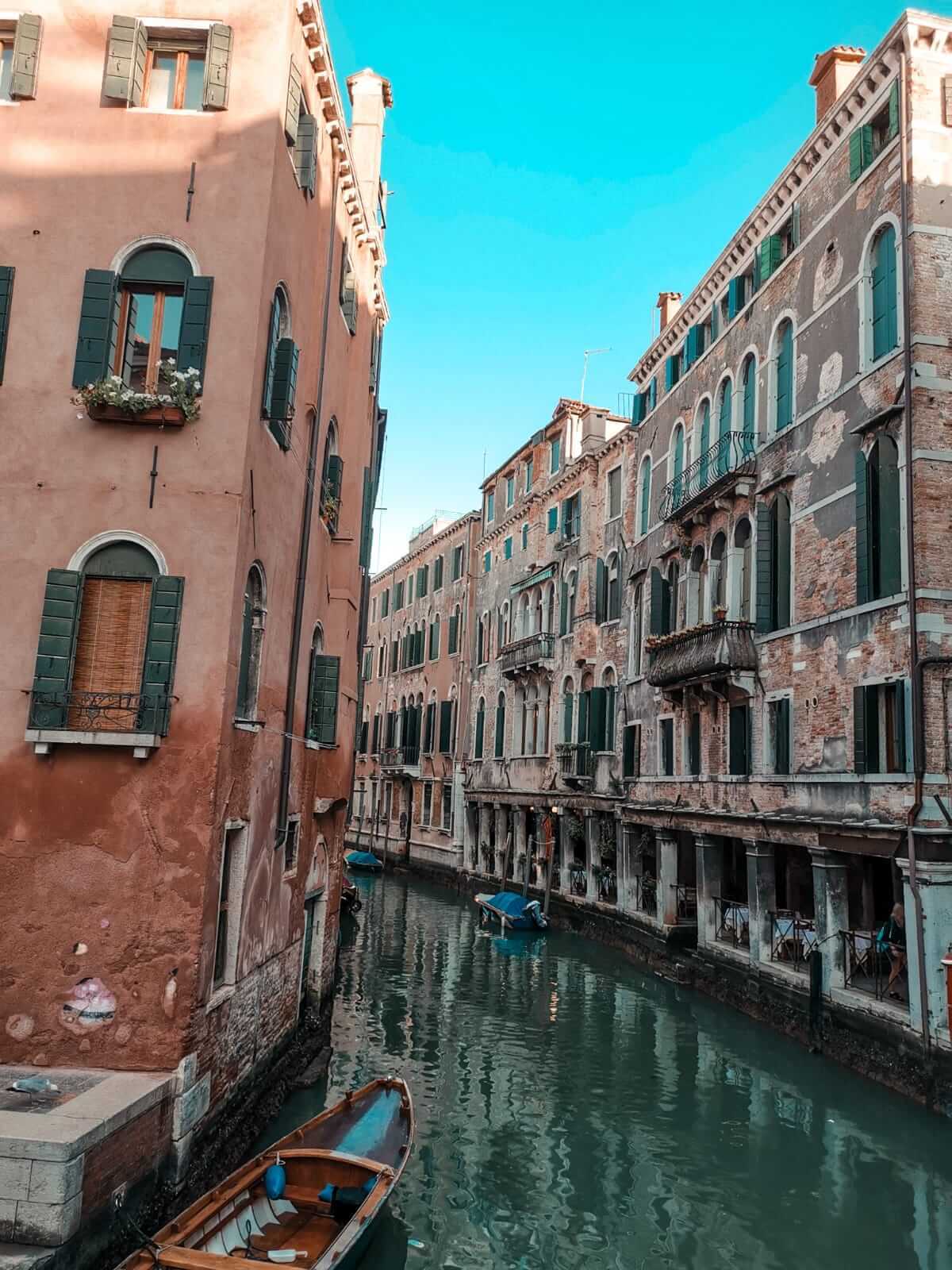 Venice canal, image: Stefano Cicchini

Where should we go for a delicious Italian breakfast?
I'm an early bird and head out before the flow of tourists clogs the streets. I love the Zattere Promenade, which offers a wonderful view of the Doge's Palace bathed in morning light. I can't think of a better way to start the day!
As a food lover, I try to visit a new restaurant every day. You really must try at least one of my three favourite breakfast spots:
This family bakery was founded in 1879 and is an institution in Venice. From traditional Venetian pastries and chocolates to delicious gelato, there is something to satisfy every sweet tooth!
The best place to try Zaleti. These are delicious butter biscuits made from corn flour and filled with raisins soaked in grappa. Can you imagine how wonderful it is when the biscuit melts on your tongue and the juicy raisins burst with flavour in your mouth? Heaven!
This café (standing room only) is located in one of the most visited areas of the city, close to Piazza San Marco, and is a must for anyone looking for the ideal place for a morning coffee break, an excellent brunch or an aperitif with friends.
After breakfast, a little jogging can't hurt! In the historic centre of Venice, the island of Sant'Elena is without a doubt the best choice. In this serene corner, largely untouched by tourists, you can switch off, head into the pine forest and enjoy a wonderful view during your workout. The Biennale Gardens, which were created by Napoleon Bonaparte, are another lovely green oasis in the Old Town.

"In Sepa you can get the
best cicchetti in town"



What are your go-to places for lunch?
Venice is peppered with narrow streets, stairs and bridges. Cars cannot get through here and are prohibited on the entire main island. Strolling through the city on foot is the best way to explore it anyway - you can marvel at the magnificent architecture and make countless stops for your perfect Insta shots. If you get tired of walking, you can use the only means of transportation available: boats. Choose between water taxis or vaporetti (water buses). Water taxis are smaller, you can rent them and decide where you want to go. Vaporetti are public transportation, like regular local buses in any city and tickets are available for 24, 48, 72 hours or a week.
"The world-famous Bridge of
Sighs is an absolute must-see."

Okay, now for the really important part - where to go for lunch! Well, of course there are a lot of small restaurants all trying to attract tourists with special menus. Two personal tips from me: The first is the small buffet restaurant Sepa, one of the oldest in Venice. Here you can get the best cicchetti (small snacks with different toppings) in town, but also grilled seafood, meatballs and creamy risotto. Sardines and pumpkins are typically prepared in "saor", which is a sweet and sour sauce with braised onions, raisins and star anise.
If, like me, you're a fan of real Neapolitan pizza, 1000 Gourmet is one of the best pizzerias in the city and just a few steps from Piazza San Marco. In addition to the classic Margherita, there are also delicious toppings such as pear with honey and walnuts


What are the best things to do in Venice in the evening?

You can always spend a fun evening with friends enjoying live music and delicious cocktails in the Hard Rock Café. As far as restaurants are concerned, I've put together a small selection to suit different taste buds:
For those who are looking for good food at an affordable price, I recommend visiting this classic Italian tavern. Marciano Pub is particularly popular with young crowds and has juicy hamburgers, as well as pasta and fish dishes on the menu. In addition, there are always fresh cicchetti on the counter!
As well as Marciano, Caffè Centrale is one of my all-time favourite places to eat in Venice. The food is divine, if quite expensive. Those who prefer to eat elsewhere can at least sip their Aperol Spritz here and enjoy the beautiful view of the canal and passing gondolas.
If you want a change from Italian cuisine and fancy sushi, you should definitely visit Mirai. Original creations made from freshly caught fish are served here in a chic atmosphere. Certainly not cheap, but definitely worth it!

"Burano's houses are each painted
in a different bright colour"

What can you do when weather in Venice is bad?

If the weather's not good, you should definitely visit the museums and art galleries. Venice offers more art and culture in its small area than almost any other city in the world. One of the most important Gothic buildings is the Palazzo Ducale (Doge's Palace). Inside, you can not only admire the magnificent architecture, but also first-class paintings. The world famous Bridge of Sighs, which connects the palace with the old prison next door, is an absolute must-see. Next door to the Palace, you'll find another renowned landmark of the city, the Basilica di San Marco (St. Mark's Basilica), which everyone is probably familiar with from postcards and photos. It epitomizes the splendour of the Republic of Venice during its millennial reign.
The Foundation of the Municipal Museums of Venice (MUVE) manages a total of eleven museums. It's worth buying a combination ticket that allows you to visit all of them.
The Gallerie dell'Accademia, which houses the most extensive collection of Venetian paintings from Gothic to Rococo periods, is an absolute dream for art lovers.
Last but not least, the Casa d'Oro is one of the most beautiful palaces in Venice. Inside is the Galleria Giorgio Franchetti, which, in addition to Baron Franchetti's art collection, also shows temporary exhibitions of modern art.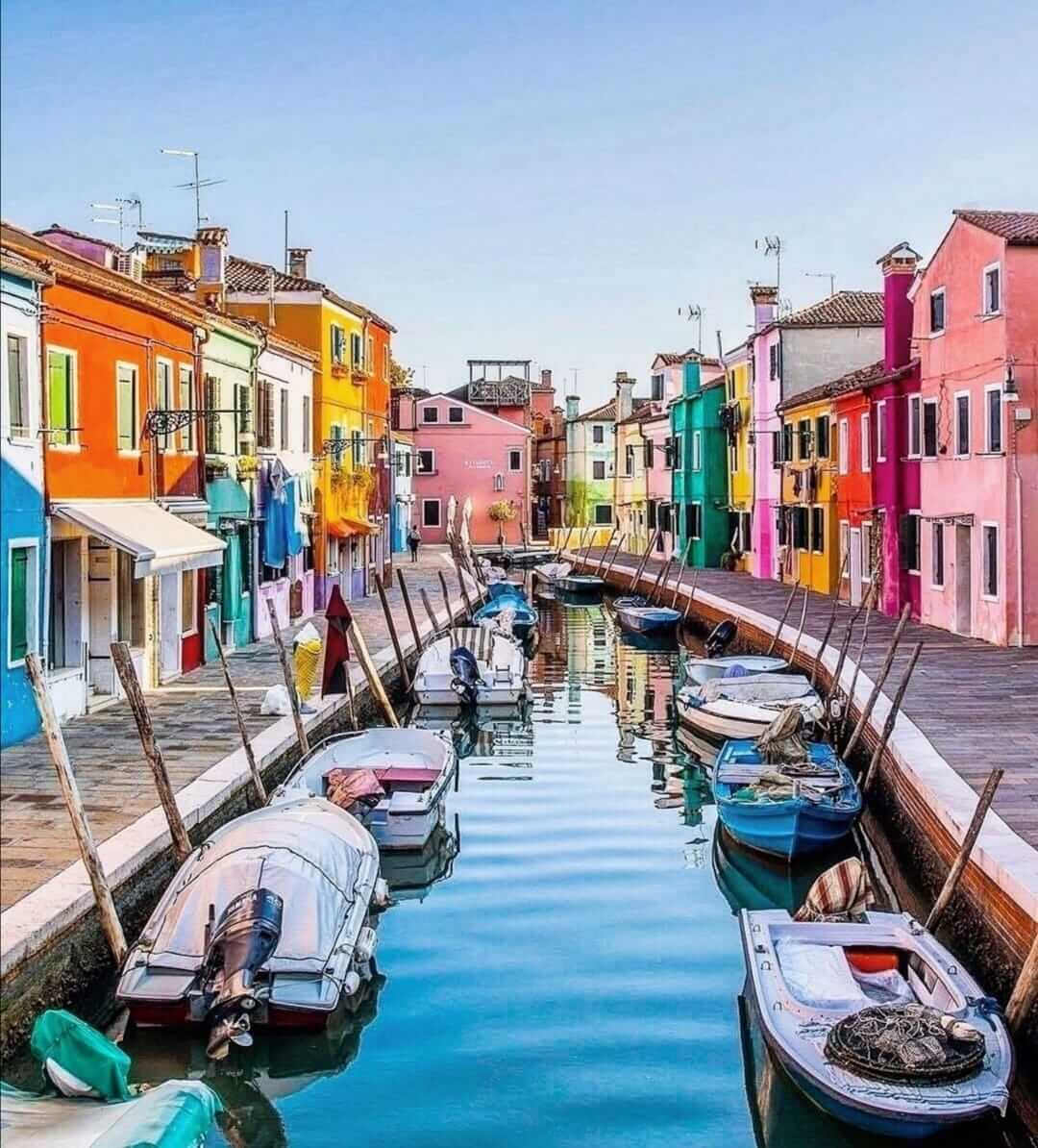 Colourful houses in Burano, image: Stefano Cicchini

Are there other interesting places nearby for a day trip?
Every time I want to escape the hustle and bustle of the city, I go out to one of the smaller islands. The island of Burano gained worldwide fame due to its tradition of lacemaking. The fishermen's houses are each painted in a different bright colour and will immediately put a smile on your face! So, you can take amazing photos, buy yourself some beautiful intricate lace and try Bussolai Buranelli (lemon ring-shaped biscuits) when you need an energy boost.
In addition to my favourite Burano, there are two other lagoon islands near Venice: Murano and Torcello. The island of Murano is the centre of Venetian glass blowing art - and has been since the end of the 13th century. Torello is a small islet with only a handful of residents. It is most beautiful in late spring when the red poppies blossom.
Do you have any other tips to share with our readers?
I want to remind everyone that Venice is in a lagoon. The road runs along the railroad tracks over a bridge from the mainland and ends in the north-western tip of the island next to the train station. The only parking spaces are also located here. So, you can imagine how difficult (and expensive!) it is to get a parking space here in high season. I recommend parking your car at the nearby Mestre or Marghera train stations, where you can find free spaces, and from there take the train to Venice.
Now you have my insider tips I hope you enjoy your visit to my beautiful city and all it has to offer!


Top image: Unsplash
Latest posts
Winter weather disruptions at Frankfurt Airport
The onset of severe winter weather has wreaked havoc on flight operations at Frankfurt Airport, causing widespread flight cancellations and flight delays.
Best German Christmas markets
Here's a closer look at some of our picks for the best Christmas markets in Germany.
Best places to visit in December: Winter destinations for every traveler
Whether you seek the adrenaline rush of skiing down snow-clad slopes or the soothing warmth of a tropical beach, there's a winter vacation destination tailored just for you.
About MYFLYRIGHT
MYFLYRIGHT is a legal tech company, specialized in the support of airline passengers affected by flight delays, flight cancellations, denied boarding, delayed or lost luggage and the refund of unused airline tickets. MYFLYRIGHT was founded 2016 in Hamburg, Germany. The company operates out of 3 offices, its headquarter in Hamburg and its branches in Prague, Czech Republic and Zaporizhia, Ukraine. Currently, MYFLYRIGHT employs a team of around 25 people working in Marketing, Operations, Legal, Customer Support and IT. The organization operates across 5 markets – Germany, United Kingdom, Romania, Austria, and Switzerland.
MYFLYRIGHT's goal is to provide access to justice for all aviation passengers who experience irregularities in their flight transportation. Notably, 75% of all compensation requests submitted by passengers get rejected. Whereas, MYFLYRIGHT is able to successfully execute the applicable customer claims in more than 98% of cases at court.
Get up to 600 €* in compensation
Check claim for free