Discover what to do in Hamburg from a local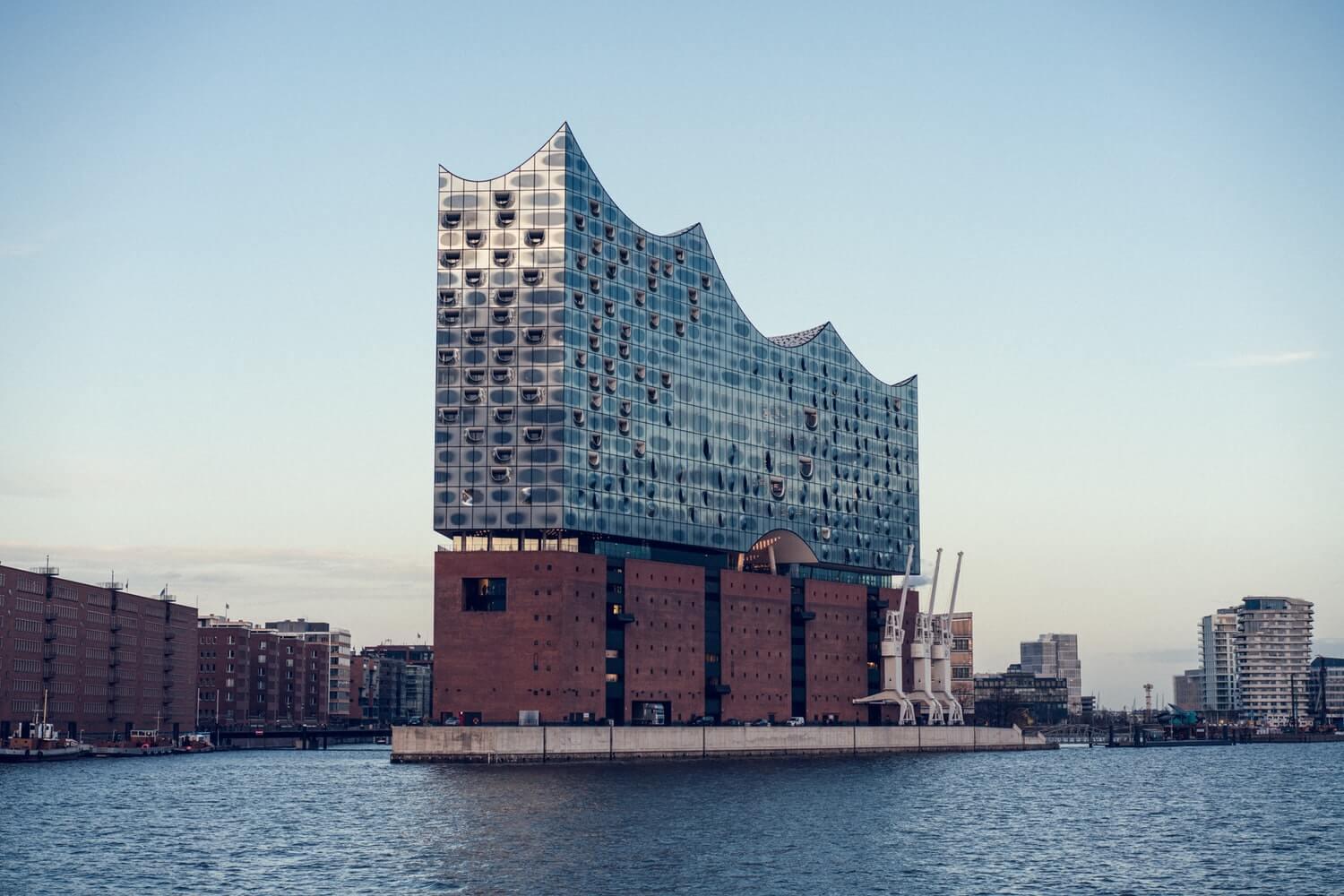 Today in "Like Locals" we'll talk about the city of bridges and industrial architecture, Hamburg.
We've already published a detailed guide of Hamburg, but this city is different for everyone and very diverse, so it's never enough!
Hamburg is the second biggest city in Germany, situated in the North of the country, where the Elbe river flows into the North Sea. The city is beautiful in any season, but especially in the spring time, when you can enjoy the blossoms by making the 7km walk around the Alster, the lake in the heart of the city.
To tell us more about the beauty of Hamburg we have Alina Messaadi (@malinka_hamburg), the owner of Malinka beauty lounge, café and accessories shop in the Ottensen quarter.

Hi Alina! Can you tell us what brought you to Hamburg city?
Hi! I'm Alina, I'm 31 years old and have spent most of my life in stunning and unique Hamburg.
My mum and I moved to Germany from St. Petersburg, Russia, in 1990 for a new life. And we got it! I'm VERY thankful for that.
Hamburg is such a great city to live in, it's very diverse with a lot of opportunities – work, sport, leisure, shopping, and sightseeing.
"Zeit für Brot has the BEST cinnamon
rolls in the whole of Hamburg!"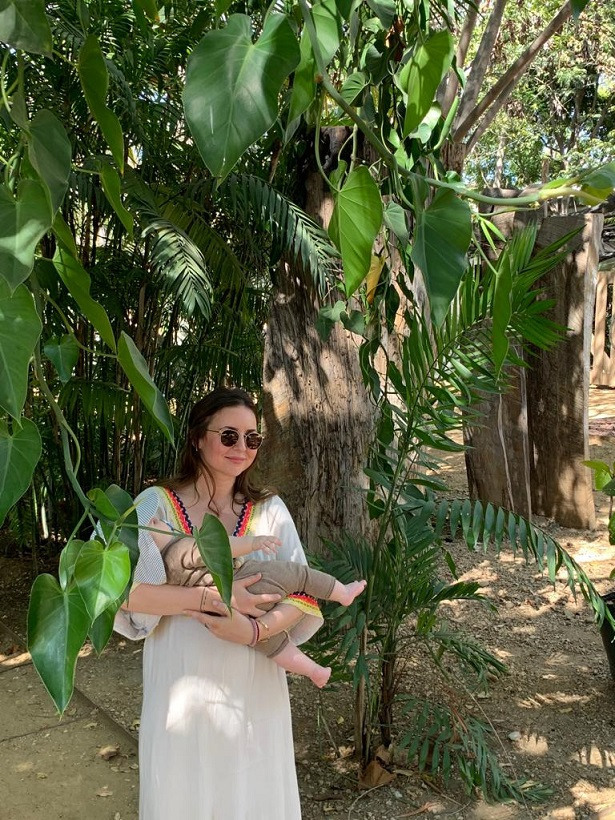 Alina Messaadi, image courtesy of Alina
Can you recommend what to do in Hamburg in the morning?
Well, the key to the perfect morning is a good sleep until 10 am, then cooking a delicious breakfast with good music. Also, I try to play tennis which I used to do more often before I worked so much.
If I have breakfast out, it's usually Zeit für Brot, which has the BEST Zimtschnecken (cinnamon rolls) in the whole of Hamburg! Everything is organic and tastes amazing.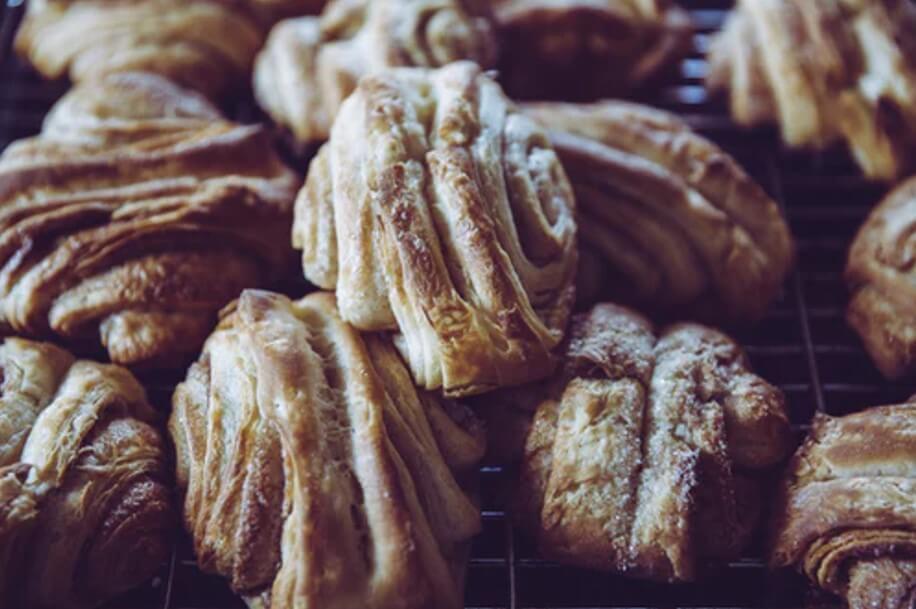 Cinnamon rolls*
Some other good locations for breakfast are:
A great place for breakfast and lunch in the neighbourhood nicknamed "Little Paris."
Kropka roastery and café
Stylish little spot not far from downtown.
Nord Coast specialty coffee roastery
Hipster café with freshly baked waffles and a variety of coffee, always crowded, but it's worth it! Take a seat by the window for perfect Instagram pictures.
What are the best things to do in Hamburg during the day?
Get out and enjoy Hamburg as much as possible. There are many sightseeing options in the city:
With its unique atmosphere, the harbour includes the red brick buildings of the Speicherstadt warehouse district and the incredible modern architecture of the Elbphilharmonie concert hall.
A walk around the lake or the river is a must when the sun comes out.
Explore these areas outside of the city centre – every quarter has its own distinctive style and atmosphere.After that, a nice lunch is a must.I love Asian food - for example, Vietnamese Quan Do or Korean restaurants are perfect for lunchtime.
"One of the best day trips from
Hamburg is to the Baltic Sea"
What do you do if the weather's not good?
Get together with a few friends and spend a day in a spa - there are plenty of excellent ones in Hamburg, like ASPRIA, or of course Malinka. In the cosy stylish atmosphere, enjoy a healthy (or not 😊) breakfast and a glass of champagne to bump up the mood, then pamper yourself with a facials and nail services. The rainy day will pass very quickly leaving you totally fresh!
Where can we find the best Hamburg nightlife?
First, I would recommend having dinner at the Italian trattoria Enzo. There is no menu in the restaurant, the owner creates authentic Italian dishes according to the seasonal selection of fresh ingredients available at the market every morning before the restaurant opens.
For a digestif, I like to go to Aurel in Ottensen, for the best Caipirinhas in the city in a casual atmosphere. The Sternschanze district is also a good idea for a night out, full of cosy dinner spots, trendy cocktail bars, and music places.
"When visiting Hamburg, don't miss
the local gastro specialties"
Where do you go to escape the city?
When I have a day off, I try to escape to nature because I live in a busy area.
We have Jenischpark close to the Elbe river, which is not as crowded as other parks in Hamburg and very peaceful. It's just a 20-minute drive from the city centre. It's a good place to relax and clear the mind, away from the city rush.
One of the best day trips from Hamburg is to the Baltic Sea. In less than an hour, you can relax at the beach - starting from April and during the hot summer, this is what I really recommend.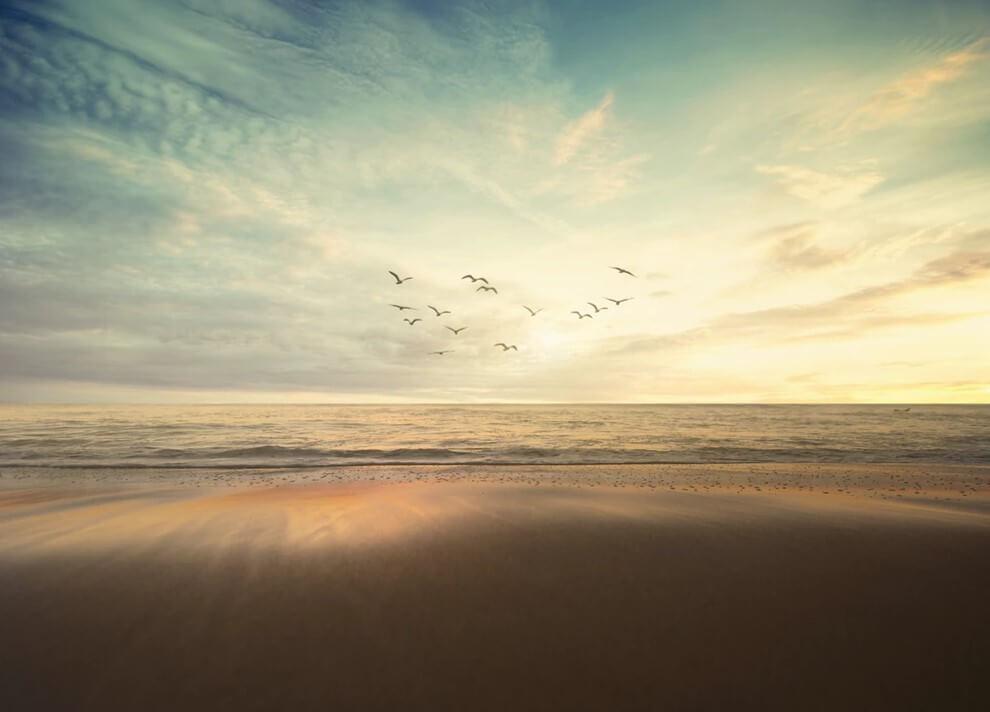 Escape to the beach*
What about other Hamburg points of interest?
When visiting Hamburg, don't miss the local gastro specialties:
A rolled sweet pastry with butter and cinnamon.
The original Currywurst
This famous pork sausage in curry sauce is actually from Hamburg, not Berlin 😊
Fischbrötchen
A fish sandwich, served in a variety of spots at the fish market, but I recommend stopping by the Fischmarkt Bistro to try my favourite one.

For those who still prefer the international options – you can get the best pizza in Germany (awarded) at Pizzabande and nice Sushi at Kampai – you will feel like you're in Tokyo :)
Do you have any other favourite attractions? Hamburg hidden gems to share?
The typical tourist mistake is going shopping at Mönkebergstrasse and Spitalterstrasse.
We have so many interesting local shops to visit and enjoy and this is a wonderful way to enjoy the city.
You'll find a lot of lovely stores in Sternschanze, Eimsbüttel, Ottensen and Winterhude.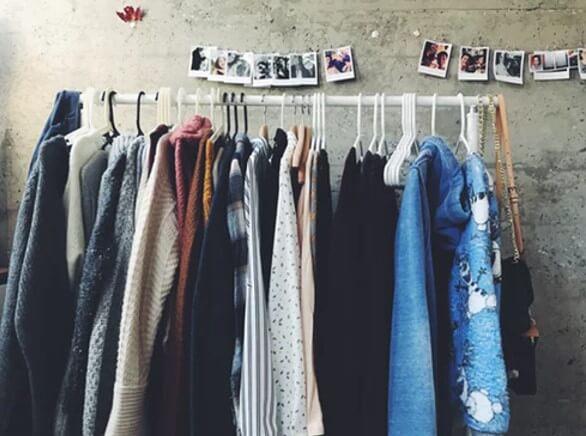 Shopping in Hamburg*

*images: unsplash
Top image: unsplash
Latest posts
British Airways pilot fired for bragging about flight cocaine use
In September 2023, a British Airways pilot found himself at the center of a scandal that rocked the aviation industry.
Passengers express outrage as flight faces double cancellation
A Brussels Airlines flight originating from Kinshasa, Democratic Republic of Congo, experienced an unexpected and frustrating turn of events when it was postponed twice.
Swiss Air passengers left in disarray as plane lands in Spain without luggage
Passengers, awaiting their belongings at the airport's baggage claim, were met with disappointment as their bags failed to materialize even after a two-hour wait.
About MYFLYRIGHT
MYFLYRIGHT is a legal tech company, specialized in the support of airline passengers affected by flight delays, flight cancellations, denied boarding, delayed or lost luggage and the refund of unused airline tickets. MYFLYRIGHT was founded 2016 in Hamburg, Germany. The company operates out of 3 offices, its headquarter in Hamburg and its branches in Prague, Czech Republic and Zaporizhia, Ukraine. Currently, MYFLYRIGHT employs a team of around 25 people working in Marketing, Operations, Legal, Customer Support and IT. The organization operates across 5 markets – Germany, United Kingdom, Romania, Austria, and Switzerland.
MYFLYRIGHT's goal is to provide access to justice for all aviation passengers who experience irregularities in their flight transportation. Notably, 75% of all compensation requests submitted by passengers get rejected. Whereas, MYFLYRIGHT is able to successfully execute the applicable customer claims in more than 98% of cases at court.
Get up to 600 €* in compensation
Check claim for free