Local tips on the top Hamburg attractions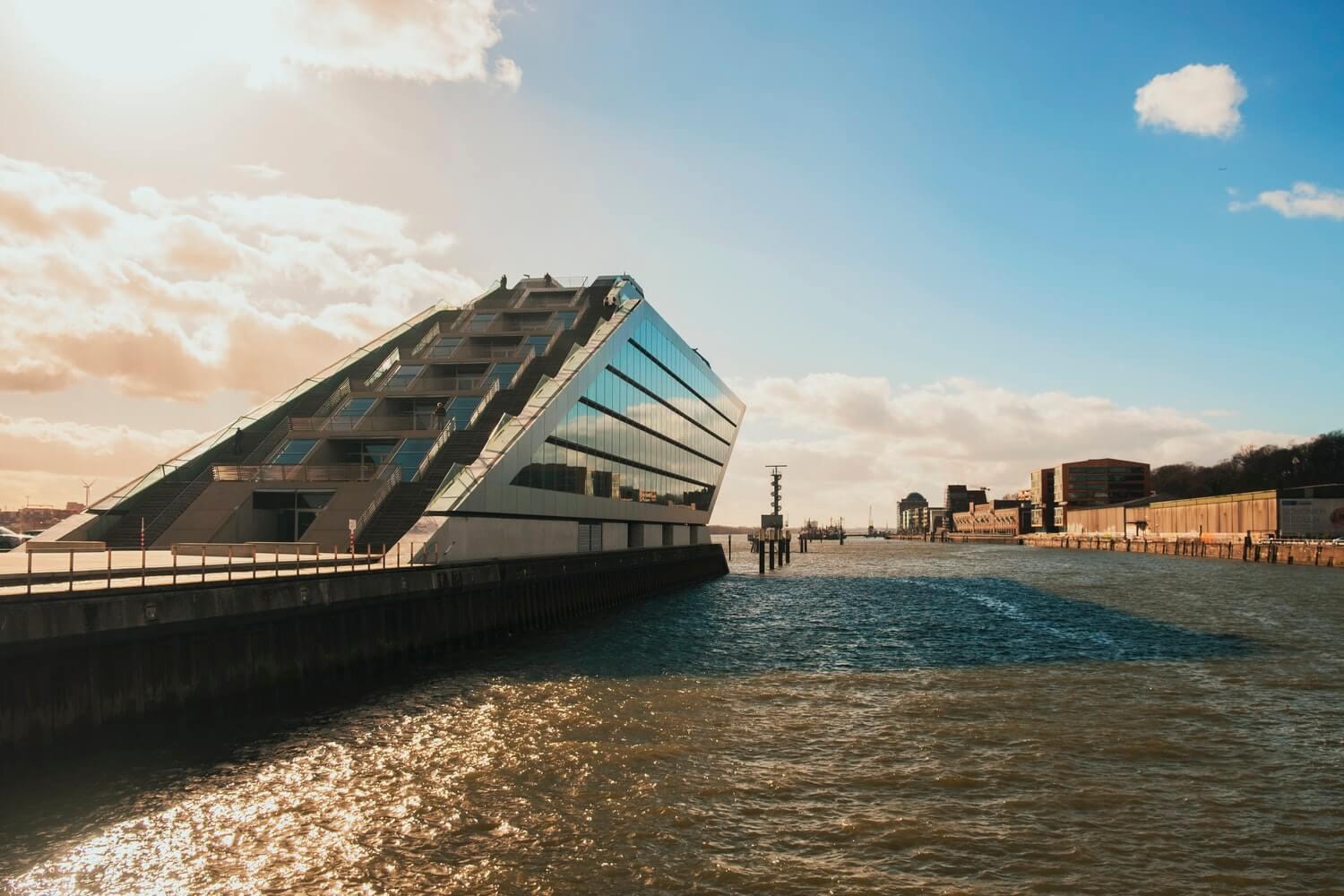 In "Like Locals" we talk about cities of hidden gems which are recommended by locals.

This publishing and trading centre of Germany, where curtains are never drawn and where the number of bridges goes beyond London, Venice, and Amsterdam combined, is attractive for visitors in any season.
Talking to us today is Nicci Yong, a freelance graphic designer, who created the stylish and instantly recognizable logo of MYFLYRIGHT. Nicci has prepared a very useful guide with a lot of must-see spots and advice necessary for anyone who's planning a trip to Hamburg.

Hi Nicci! Can you tell us a little about yourself?
Hi! I'm 32, and I'm a freelance graphic designer. I was born in Hamburg and have lived my whole life here because it's simply the most beautiful city. Apart from designing, I love travelling and seeing new cultures and countries, but from all the places I ever travelled to, I always love to come back to my hometown.
Together with my husband Daniel and our dog Karlie we explore the city every day and I'm happy to share our must-dos and must-visits with your readers.
"St. Pauli district is the place to go
for a night out in Hamburg."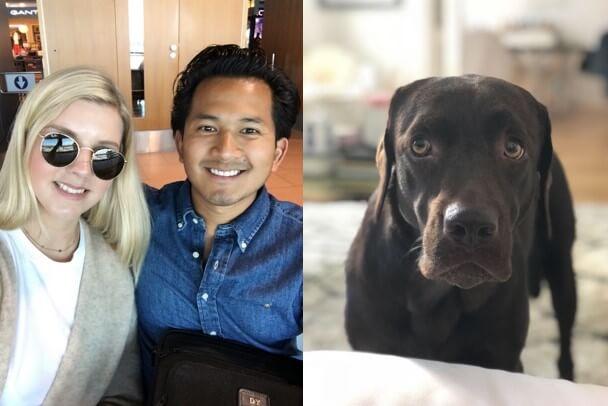 Nicci, Daniel & Karlie, images courtesy of Nicci
Where's the best breakfast in Hamburg?
My perfect Saturday morning starts after a good long sleep when I'm ready for a late breakfast - or better say brunch - in one of my favourite breakfast spots in Hamburg. My husband doesn't really enjoy breakfast as much as I do but I always find a way to convince him to join me 😊
We usually choose from several places we love, here are just a few:
Cosy bakery with authentic French pastries and a nice terrace for sunny days. Website in German only.
Hipster style but a true coffee place, with sandwiches and cakes like grandma makes.
Great breakfast place in a beautiful quarter full of Art Nouveau villas and cosy streets. Website in German only.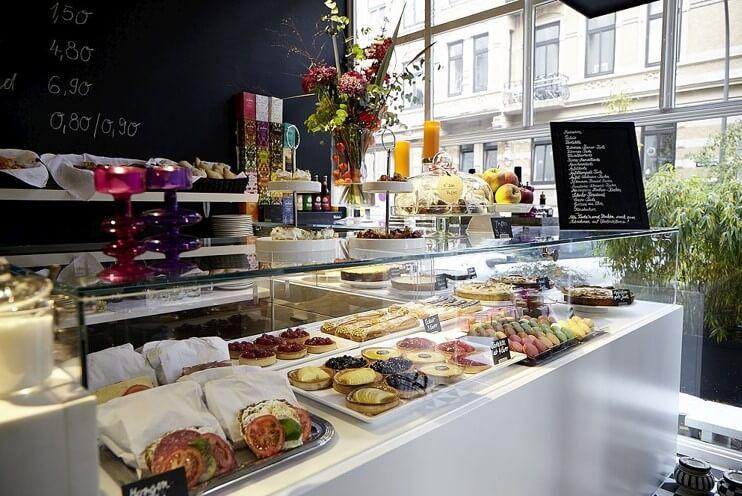 Mandelmehl & Zuckerei, image courtesy of Nicci
"If the weather in Hamburg's bad take
in the art at the Deichtorhallen"
Can you suggest what to see in Hamburg during the day?
We like to spend the afternoon in the city centre walking, chilling and shopping. We both love fashion and interiors, and Hamburg is the right spot for shopaholics like us, with pretty much all well-known brands available, as well as a huge variety of unique local producers and designers.
Then it's time to walk Karlie, and we usually spend it in Jenischpark or walking along the Elbe river.
If we're hungry, we have a little lunch at one of our favourite lunch spots, Uzwei Deli – a concept store with a gastro corner or Cölln's - Germany's oldest oyster bar.
Where would you go sightseeing in Hamburg if the weather's not good?
​If the weather in Hamburg's bad take in the art at the Deichtorhallen - in former market halls they have exhibitions of amazing artists and photographers. Another option is to cuddle in a plush cinema armchair watching a good indie movie, the old school cinema Savoy is perfect for this.
Where's best for dinner and a night out?
The perfect Saturday evening for us is with our friends for a good dinner, drinks and maybe even dancing after.
We like to start our night having an aperitif in a bar called Standard. The bar is on Reeperbahn– the lively main street in the St. Pauli district, which is the place to go for a night out in Hamburg.
"You'll find authentic Japanese ramen
here in Hamburg, in Zipang"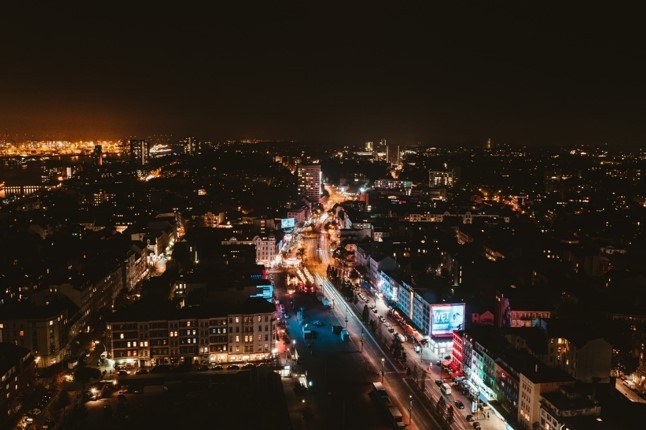 Reeperbahn at night, image: unsplash
For dinner, we'll go to one of our favourite spots, one of which is a fancy Asian restaurant called Jin Gui in the recently opened Tortue Hotel. Another favourite dining place is Izakaya in the Sir Nikolai Hotel. Both Jin Gui and Izakaya offer Asian fusion cuisine and the food is the best.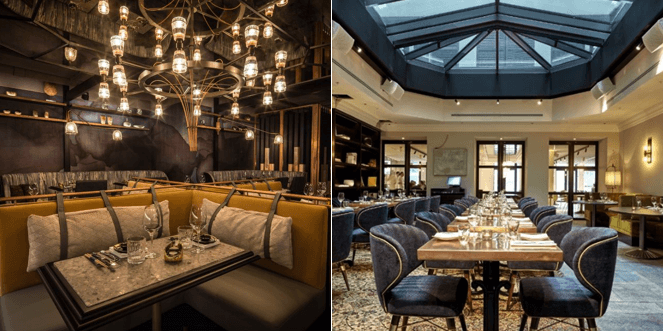 Jin Gui & Izakaya, images courtesy of Nicci
"Take a day trip from Hamburg to Berlin
for a totally different atmosphere"
There are also some classic places we always come back to.
For example, when we are in the mood for French food, we choose Bistro Carmagnole and order steak tartar and artichokes.
We are true fans of Japanese food. After visiting Japan last year, we can compare original Japanese food with the food here. In fact, you'll find traditional and authentic Japanese ramen (broth with noodles) here in Hamburg, in Zipang. Tip: You must be there before it opens (at 6 pm) – it's nearly impossible to get a table after. My personal choice is the Shoyu corn butter ramen – it's delicious. For dessert, I recommend the matcha mochi ice-cream.
If after dinner we feel like partying, then it's time for Clockers bar. They play old-school hip-hop music we totally love.
Where would you go for a trip away from the city?
If you drive, take a one-day trip from Hamburg to Berlin for a totally different atmosphere within 3 hours. Berlin is famous for historical places and clubs, and many other things, but after or even instead of entertainment I suggest relaxing in the best Spa hotel Heiligendamm if you like a little pampering.
Top image: unsplash
Latest posts
British Airways pilot fired for bragging about flight cocaine use
In September 2023, a British Airways pilot found himself at the center of a scandal that rocked the aviation industry.
Passengers express outrage as flight faces double cancellation
A Brussels Airlines flight originating from Kinshasa, Democratic Republic of Congo, experienced an unexpected and frustrating turn of events when it was postponed twice.
Swiss Air passengers left in disarray as plane lands in Spain without luggage
Passengers, awaiting their belongings at the airport's baggage claim, were met with disappointment as their bags failed to materialize even after a two-hour wait.
About MYFLYRIGHT
MYFLYRIGHT is a legal tech company, specialized in the support of airline passengers affected by flight delays, flight cancellations, denied boarding, delayed or lost luggage and the refund of unused airline tickets. MYFLYRIGHT was founded 2016 in Hamburg, Germany. The company operates out of 3 offices, its headquarter in Hamburg and its branches in Prague, Czech Republic and Zaporizhia, Ukraine. Currently, MYFLYRIGHT employs a team of around 25 people working in Marketing, Operations, Legal, Customer Support and IT. The organization operates across 5 markets – Germany, United Kingdom, Romania, Austria, and Switzerland.
MYFLYRIGHT's goal is to provide access to justice for all aviation passengers who experience irregularities in their flight transportation. Notably, 75% of all compensation requests submitted by passengers get rejected. Whereas, MYFLYRIGHT is able to successfully execute the applicable customer claims in more than 98% of cases at court.
Get up to 600 €* in compensation
Check claim for free