Must-sees and top things to do in Edinburgh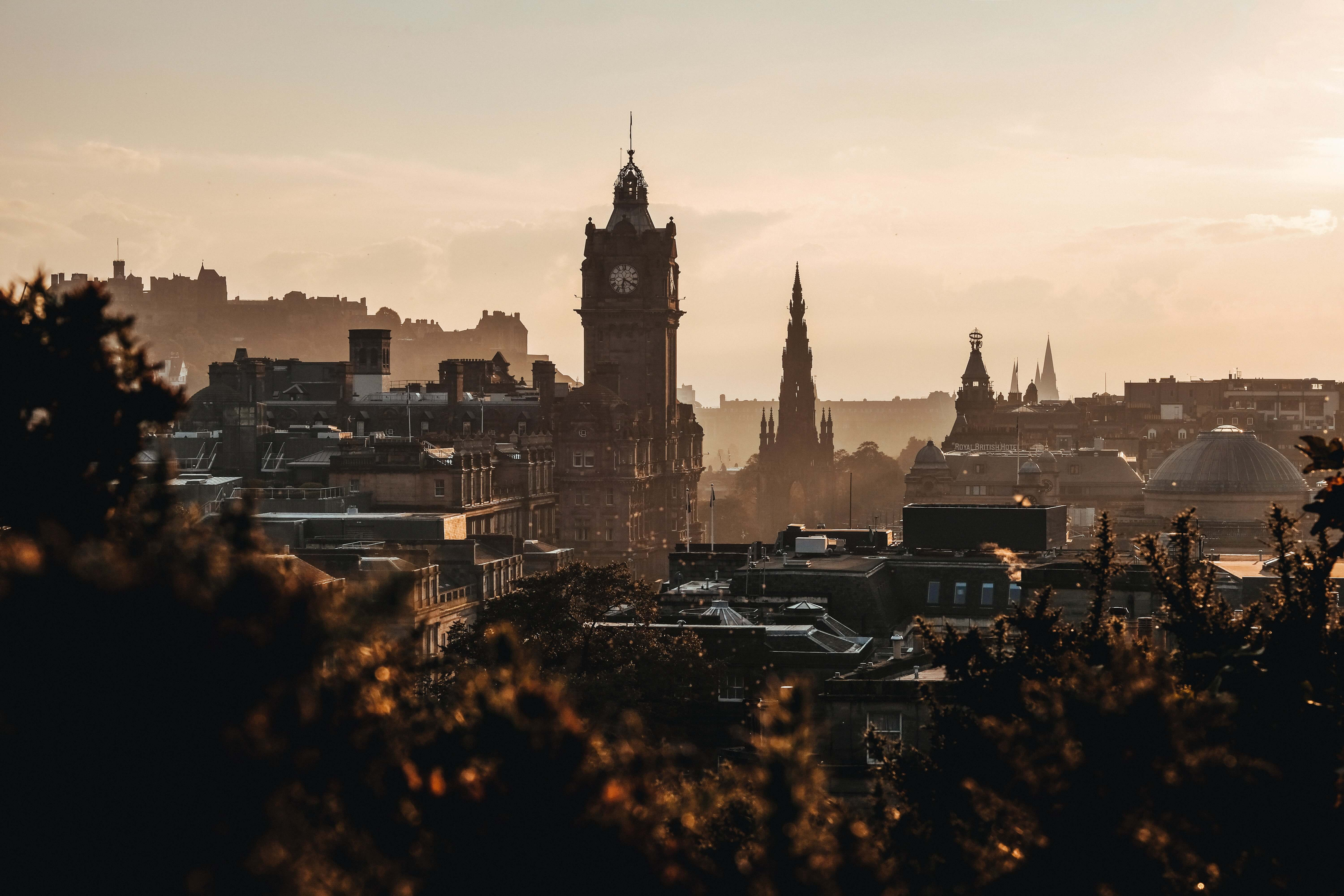 A note from MYFLYRIGHT: We realise that people currently aren't travelling due to the coronavirus and it's uncertain when it will get back to normal. However, we decided to publish our latest blog on the beautiful city of Edinburgh so you can get some great ideas of where to explore when things do finally improve. For now, please enjoy the read 😊

Hi, I'm Karen, the English Content Writer here at MYFLYRIGHT. My parents moved from South-East England to a coastal town near Edinburgh about 18 years ago. Since then, whenever I go home, I always pop into Edinburgh to soak up a little culture and history or to grab some tasty food. Without fail, every time I visit, I discover something new in this beautiful city.
The capital of Scotland is renowned for its Castle, historic Old Town and, of course, the annual Edinburgh Festival. But there's also the mysterious side of Edinburgh – ghost stories abound, the notorious Burke and Hare did their worst here and old abandoned streets wind underground beneath your feet. As well as being one of the most picturesque cities you'll ever visit, it's also the most fascinating.
I'm here to help you find the best sights, places to eat and stay, plus a few off-beat things to do in 'Auld Reekie'!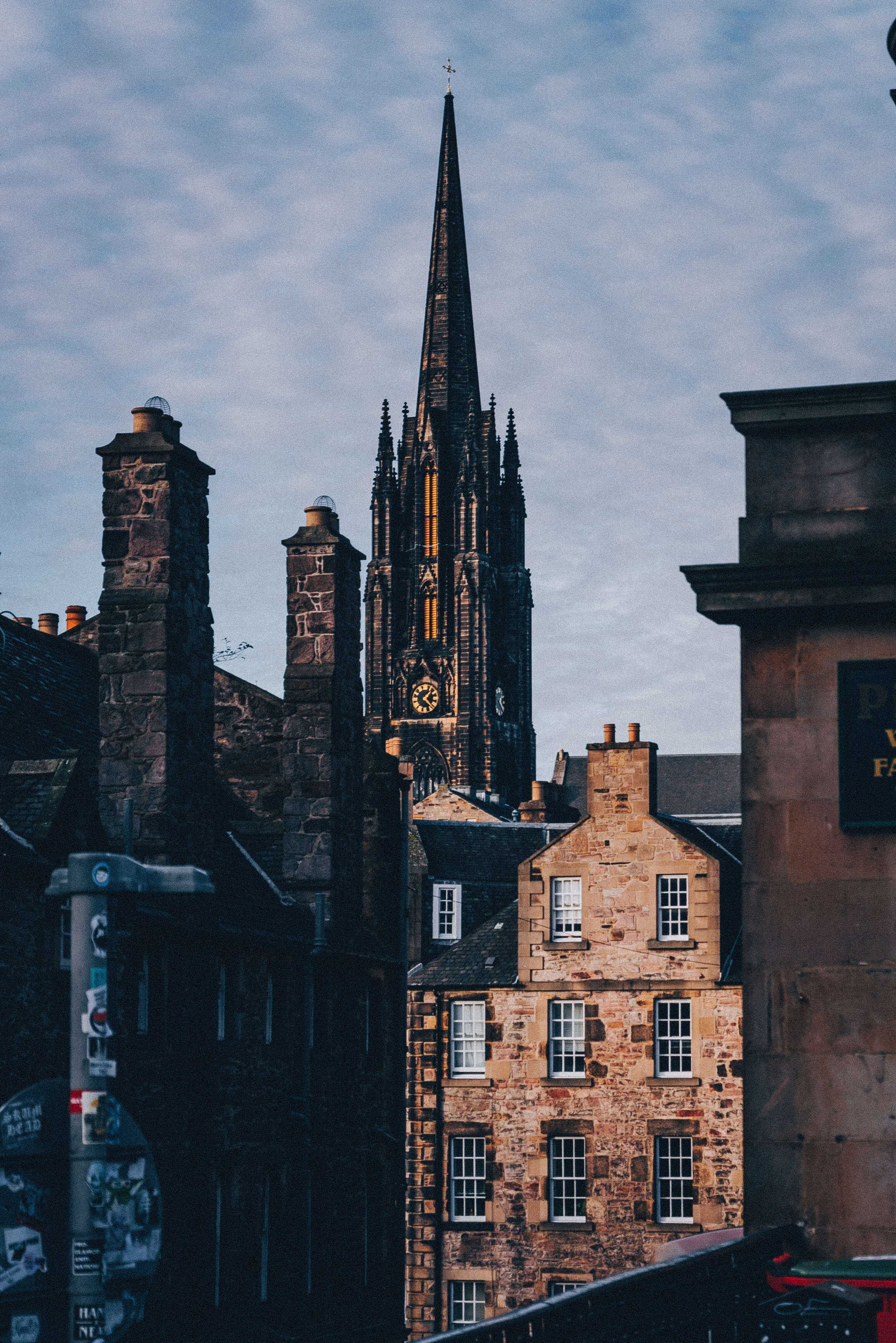 Edinburgh architecture: Gothic meets Georgian

Start your day right: Best breakfast in Edinburgh
There are plenty of spots to choose from to get some energy for your day of sightseeing around the city, whether it's a greasy spoon or a trendy little bakery you're after.
Now, this is where to head for your fry up – choose from 'All-Day', 'Bigger' and 'Biggest' breakfast and fill up on tattie scone, sausage, egg and, of course black pudding. If you're not a meat eater, you can enjoy your own veggie version.
Make a stop on Hanover Street in this chilled-out café serving up breakfast classics like Eggs Benedict, as well as wondrous smoothie bowls. Everything is locally sourced; they bake the bread inhouse and gluten free options are available. And don't worry if you're not an early riser – breakfast is served all day.
A bit of a brunch institution in Edinburgh, you can choose from 2 locations – although both are very popular, so be prepared to wait! It's well worth it though – with 14 types of eggs benny to choose from as well as tasty pancakes, filled rolls and full breakfast options, you're all set. If you're gluten free, you don't have to miss out as everyone's catered for.

"Dean Village will make you feel
like you've stepped back in time"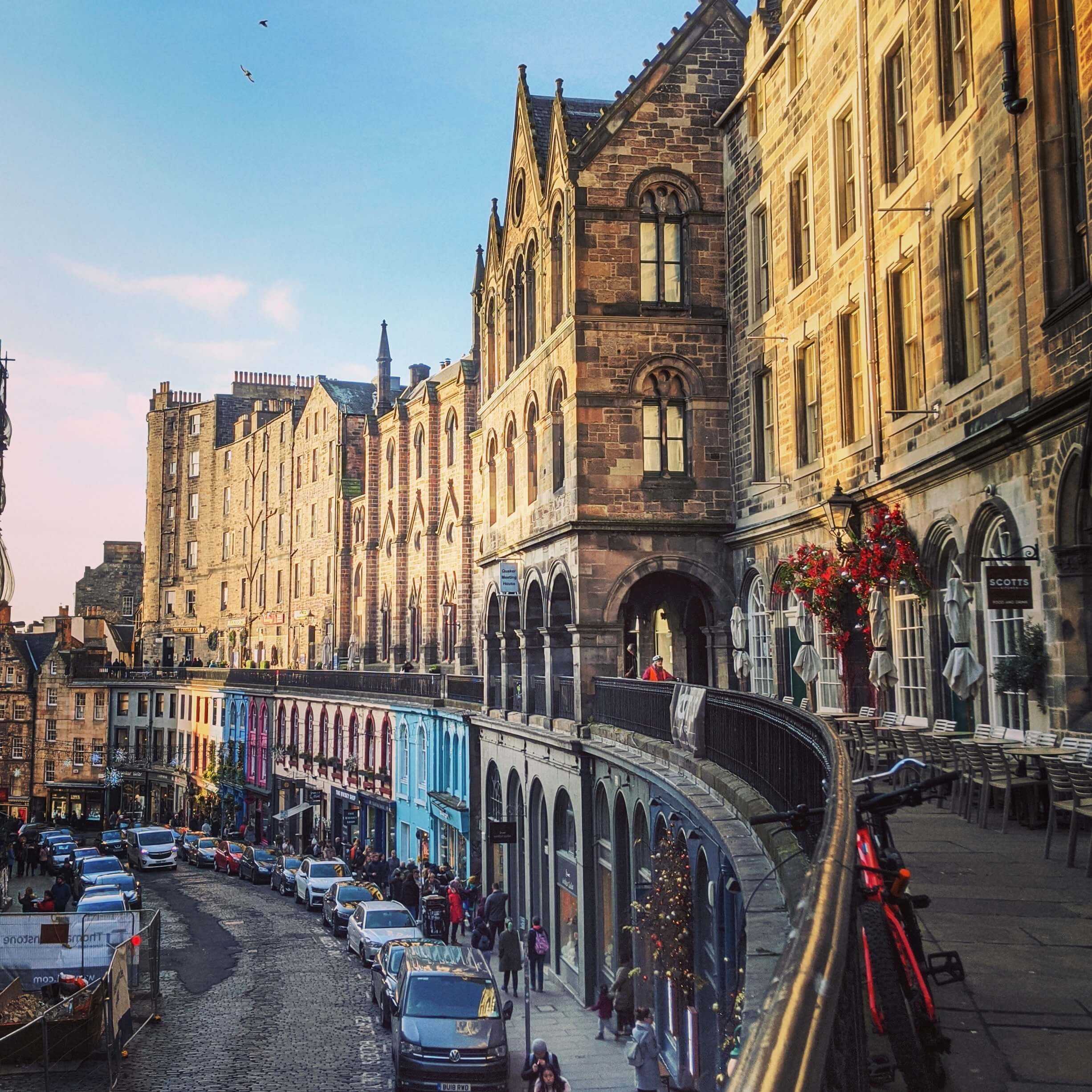 Multi-coloured Victoria Street

Must-sees in the city
Edinburgh can seem a little daunting to tourists – simply because there's so much to see and do! Where on earth to start in this city packed to the brim with world-renowned sights?
For those wanting to see the classic spots, you have to visit Edinburgh Castle. Explore the fascinating history of this fortress built into the rock overlooking the city, dating from at least 12 AD. The Castle houses the Honours of Scotland (Crown Jewels), the impressive 6-tonne Mons Meg cannon and the National War Museum. Try and be there for the One O'Clock Gun – historically fired for ships to set their clocks to, it still goes off every day at 1 pm.
The Royal Mile is a spot many visitors want to check off their list, and while it's true that this succession of streets is lined with lovely buildings (St Giles' Cathedral is certainly worth a look), the shops selling tacky souvenirs take away from its charm. I prefer to meander the narrow streets off this busy thoroughfare and explore Old Town away from the crowds.
You really have to see Victoria Street, though, no matter how busy – it's brightly-hued independent shops and gorgeous architecture are right out of a story book. For any Harry Potter fans out there, this street was the inspiration for Diagon Alley – there's even a Diagon House there for all your wizardly wares.

"The Scottish National Portrait
Gallery is wonderfully serene"


I also recommend strolling over to Stockbridge, a lovely area about a 15-minute-walk from downtown where you can visit Circus Lane, one of the prettiest locations in the city. It has quaint terraced houses, each with blooming flowerpots sat outside colourful doorways. Then head to nearby Dean Village, which was formerly where water mills operated in Edinburgh. It's a charming little peaceful oasis which will make you feel like you've stepped back in time.
One of my favourite things to do - weather permitting - is climb Arthur's Seat, an extinct volcano which watches over the city and gives dramatic panoramic views of Edinburgh and beyond. There are a few paths you can take, but the best routes will take you around 2 hours to get up and back down.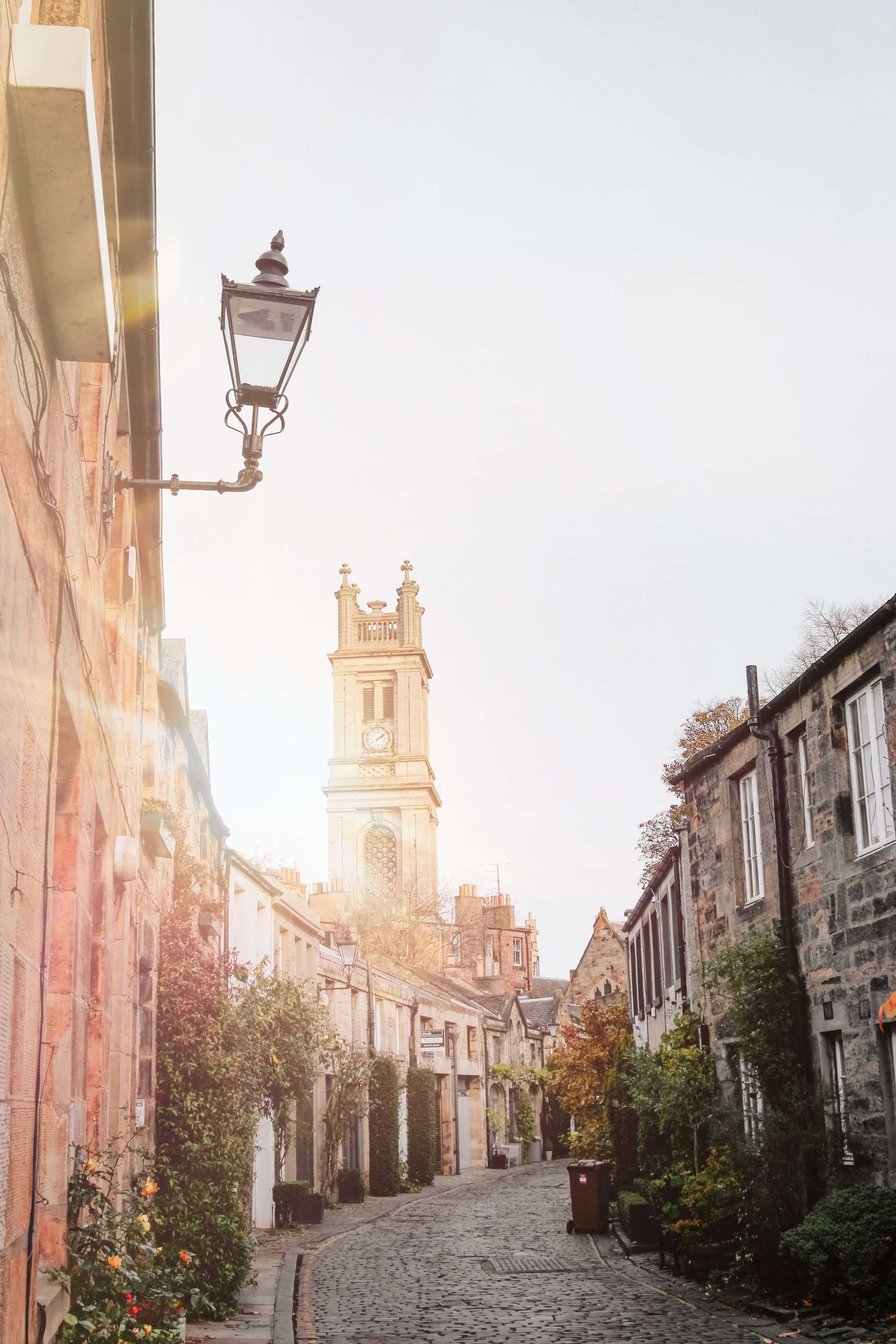 Idyllic Circus Lane

Weather in Edinburgh's grim? Here's what to do
Of course, weather in Edinburgh isn't always the best, this is Scotland after all! It gets pretty chilly and some days the wind will blow right through you. Luckily, the city boasts an amazing array of museums and galleries and – as is the norm in the U.K. – most of them are free. It was difficult to narrow it down, but these are my personal top three.
The Scottish National Portrait Gallery not only has an extensive collection of work – over 60,000 pieces – but the building itself is gorgeous. Its neo-gothic red sandstone architecture cuts a distinctive figure and inside you'll find bright, stained glass windows, gilded murals and beautiful friezes throughout. This is one of my go-to places whenever I visit the city. It has a wonderfully serene feel and, as its right by downtown, it's the perfect escape from the tourist crowds.

"Dishoom Edinburgh serves up
some of the best Indian cuisine"


If, like me, you're fascinated by the macabre, the Surgeons' Hall Museums may well be the highlight of your trip! This is three museums in one - the Wohl Pathology Museum, the History of Surgery Museum and The Dental Collection. You have to pay £8 (around €9) to enter, but boy is it worth it. Learn all about historical medical breakthroughs, the story of the graverobbers Burke and Hare and peer at all sorts of intriguing specimens in glass jars. Pay attention to the windows – stained glass never looked so goth.
Step into an unassuming door on Dundas Street and you'll find yourself in The Scottish Gallery. This little spot is always a delight and you'll find everything from painting and sculpture to ceramics, textiles and jewellery by contemporary artists. It's one of those places that once you've visited, you'll want to keep returning to again and again. If you're feeling flush, you can also treat yourself to a beautiful piece of art.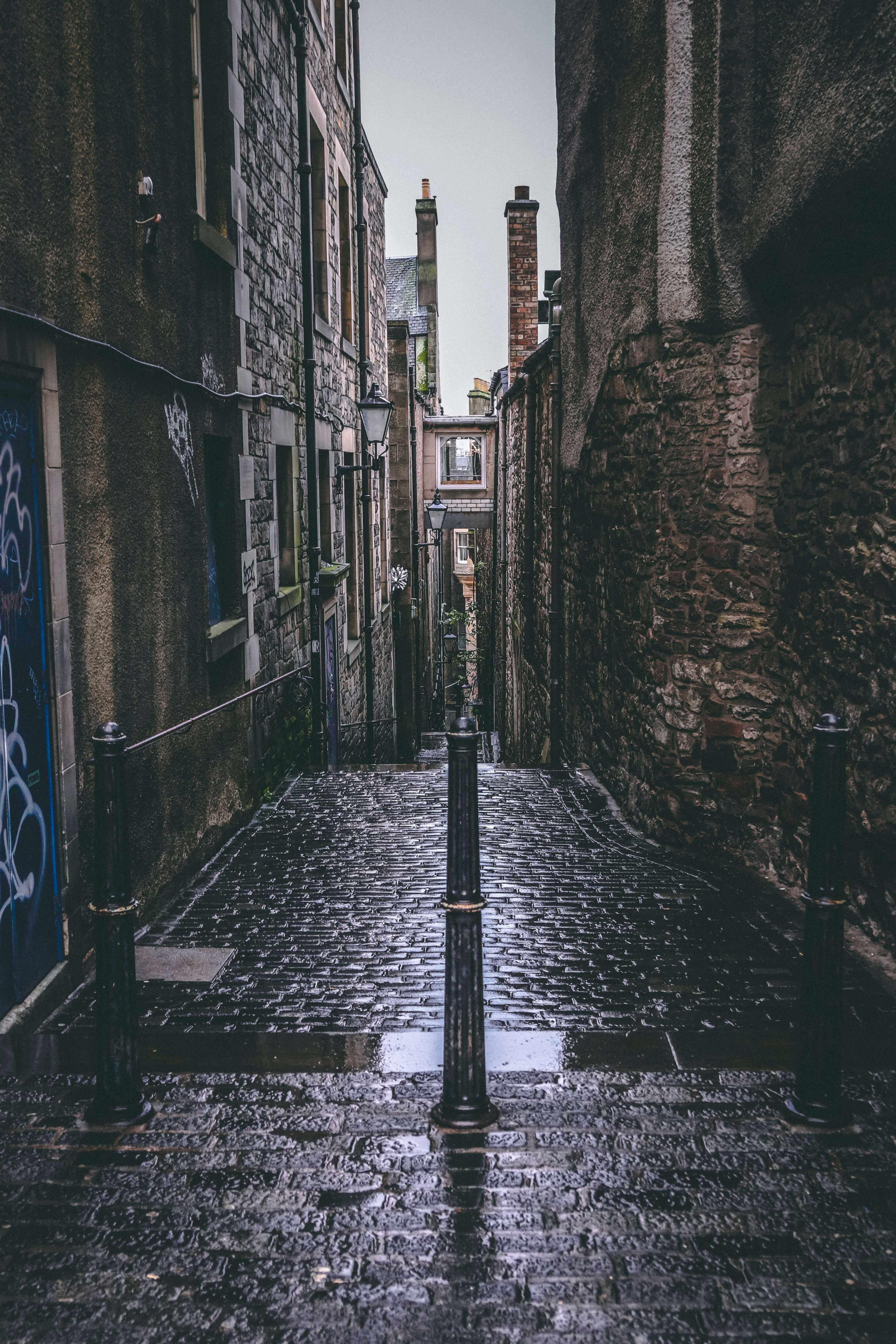 Atmospheric narrow street in Old Town

The top watering holes and places to eat in Edinburgh
Food and a tasty drink (or two, or three…) are always part of my visits to Edinburgh. Thanks to a mix of cultures and its rich history, the city is a gastronomical adventure and has plenty of places to quench your thirst.
Dishoom Edinburgh – Well, a trip to Scotland just wouldn't be complete without sampling the 'other national dish', would it?! Curry – or any Indian cuisine really – is part of our culture and Dishoom serves up some of the best. Its décor is sumptuous, and the dishes are the kind that you'll remember long after you left. It doesn't get much better than Masala Prawns, Chilli Chicken and a steaming Roti.
Ting Thai Caravan – What started as a pop up now has 2 locations and serves up a flavour-packed menu in trendy interiors. Warm up on a frosty night with a spicy Tom Yam soup, savour a classic Pad Thai and slurp up all the noodles your heart desires. A bonus? This place is kind on the wallet, with average dishes around €10.
Ondine– When you're in the mood for a seafood feast, look no further than this place. It won the Estrella Damm National Restaurant Award for Best Restaurant in Scotland in 2019 and 2018 and rightly so – everything on their menu is beautiful, thoughtfully prepared and, most importantly, absolutely scrumptious. Push the boat out and dine on Native Lobster, Orkney Scallops or Baked Brown Crab or pop in for the Oyster Happy Hour, where each tasty treat is just £1.

"After Arthur's Seat, there's nowhere better
for a couple of pints than Sheep Heid Inn"


You're never far away from a good pub or bar in Edinburgh. If you're looking for cocktails in a cosy atmosphere, head The Bon Vivant. Beautifully crafted concoctions are savoured by candlelight here, plus they serve fantastic food – a black haggis bite or a Clava brie beignet will go delightfully with your cocktail of choice!
If you're looking for something more low-key and want to get your hops fix, look no further than Salt Horse. With 12 kegs and over 300 brews in cans or bottles, you can't possibly leave this place thirsty. Plus, if the weather's nice they have a lovely beer garden to sit in.
After a bracing walk up and down Arthur's Seat, there's nowhere better for a couple of pints than the Sheep Heid Inn. One of the - if not the – oldest pubs in Scotland, it's cosy, has great beer and serves delicious food. Mary Queen of Scots was once a patron here and you can play skittles in the 19th century alley!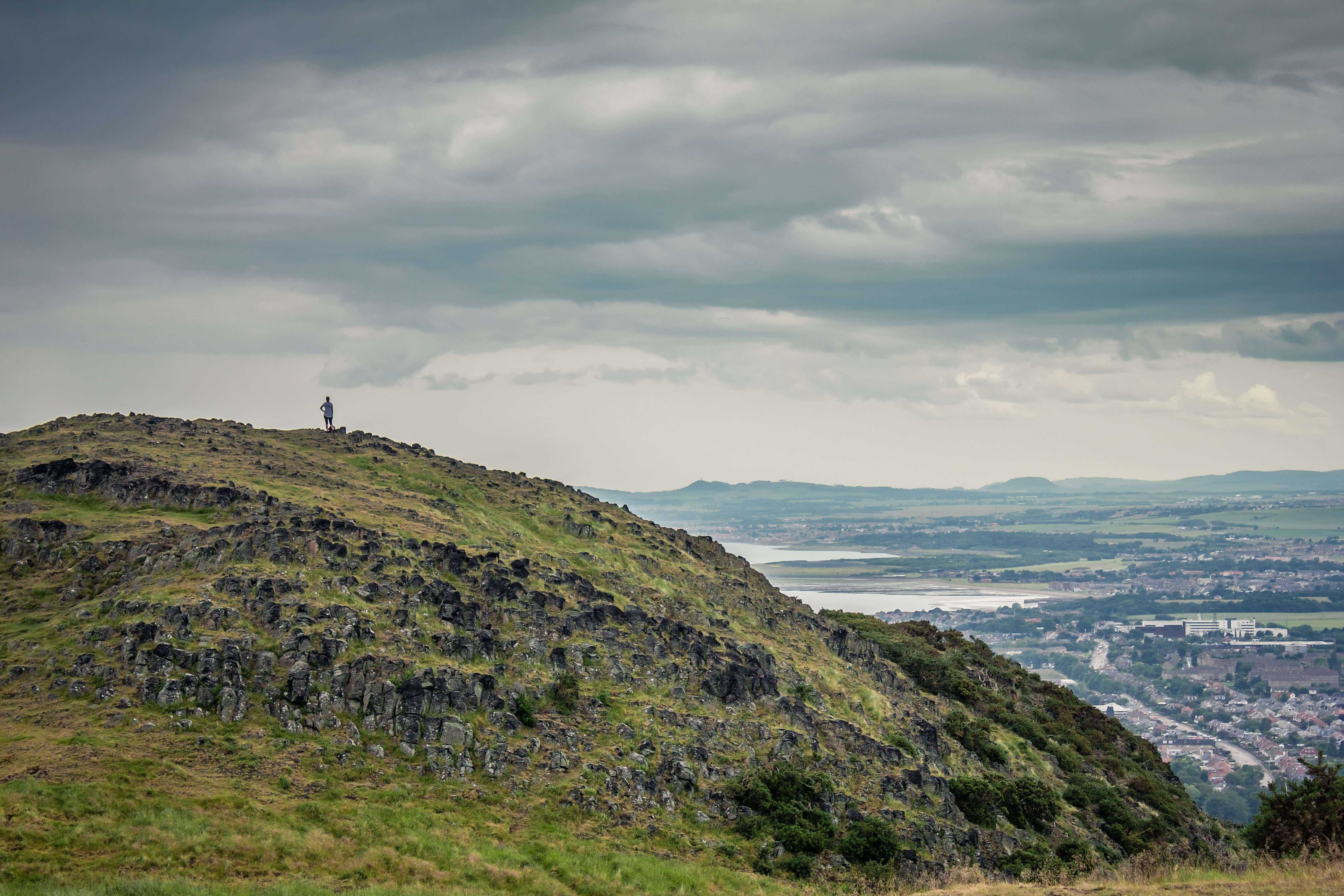 Take in the view from Arthur's Seat

Edinburgh accommodation: my top picks
As with pubs and restaurants, there's accommodation in the city to suit all budgets and tastes. I've just chosen 3 – budget, mid-range and all-out luxury – to give you an idea of where you can rest your head when you visit:
Stay in this lovely Georgian building and enjoy heated floors and tastefully decorated rooms, with welcoming staff. In a quiet neighbourhood within walking distance of downtown.
Situated right by Waverly Train Station, you'll have spectacular views over Edinburgh city centre. You'll be treated to a free glass of champagne on arrival and can experience a sophisticated evening in the champagne bar on the 7th floor.
The height of luxury and elegance, The Balmoral is an integral part of Edinburgh's skyline. The rooms are impeccable, and service is 5-star. Head to the Michelin-star restaurant Number One, imbibe some local tipple in the Scotch bar or spoil yourself with an afternoon tea in Palm Court. Really, what more could you ask for?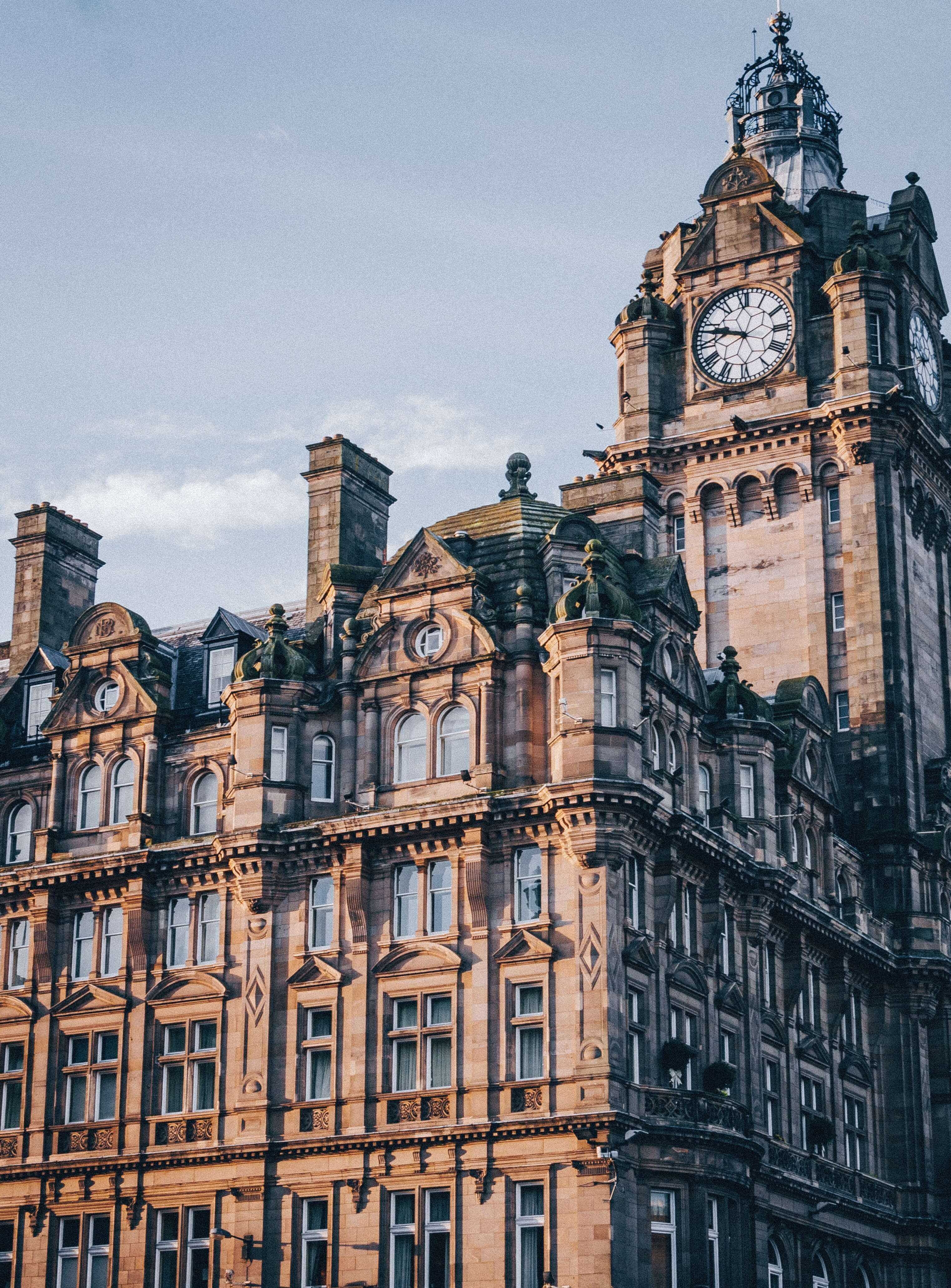 The iconic Balmoral

Extra tips for Edinburgh visitors
I mentioned Edinburgh's mysterious dark side earlier and I have to say, this is one of the things that most attracts me to the city. I don't think you're seeing the 'real Edinburgh' if you don't go on a spooky ghost tour or explore the city's underground streets.
The Real Mary King's Close is an absolute must for those who want to delve a little deeper into the depths of the city. Take a tour of cramped, narrow streets and alleyways beneath Old Town which were long ago abandoned following the plague. Not only will you learn about the history, you'll hear of the characters that lived here and the tales that surround this mysterious place.
Auld Reekie Tours has several creepy options, but their Terror Tour is certainly not for the faint of heart – for over 18s only! You'll see ghoulish torture instruments in their museum, then explore the underground vaults (supposedly the most haunted part of Edinburgh) and visit the stone circle. Grizzly tales and sightings of apparitions will make your hair stand on end!
With any city, I find the best way to explore is on foot. Edinburgh's relatively small and you'll always happen upon a pretty narrow street or stumble across a beautiful building. I hope my tips have given you some ideas on what to see and do in Scotland's stunning capital.
Happy future travels everyone! 😊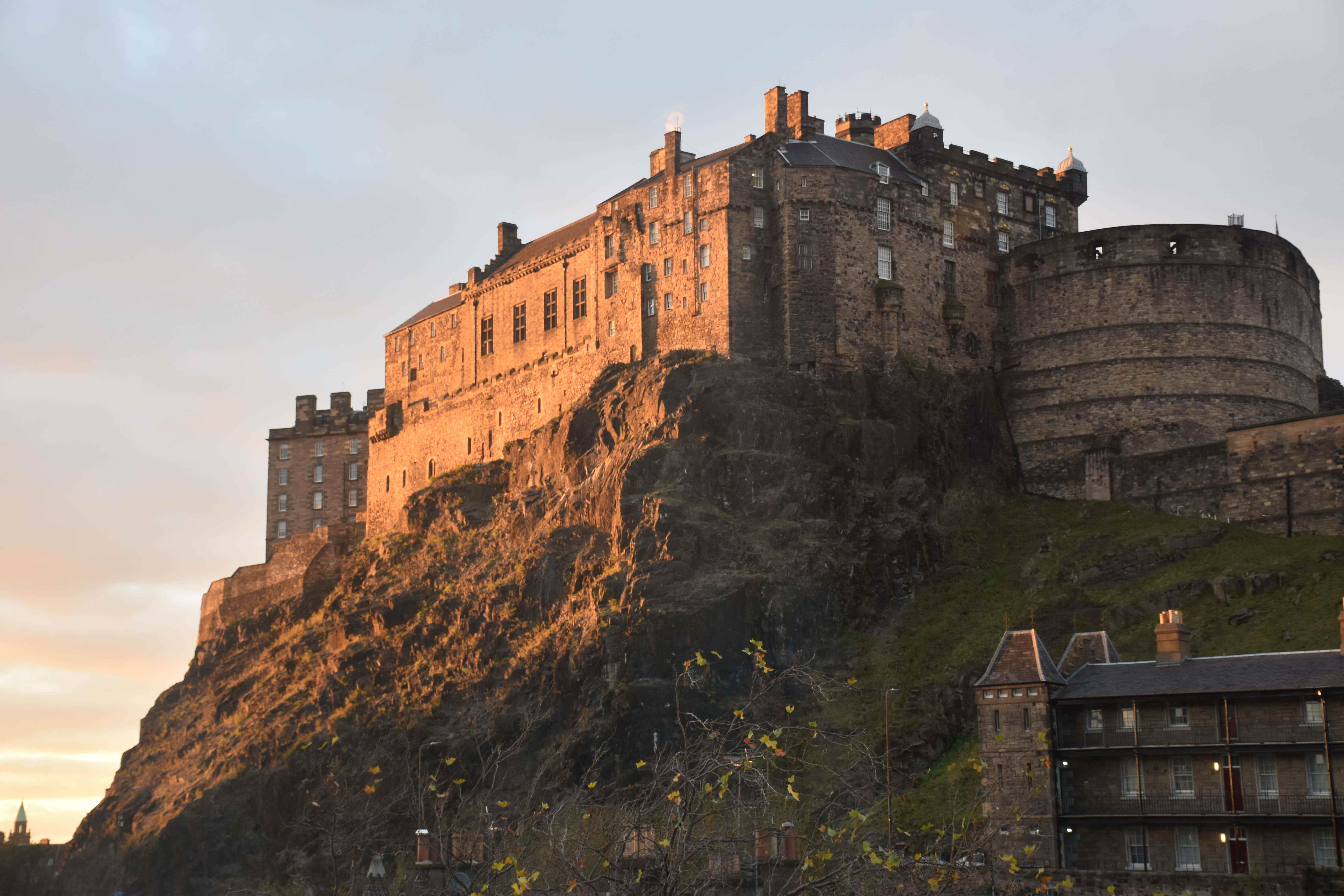 The fortress on the rock: Edinburgh Castle


All images: Unsplash
Latest posts
Winter weather disruptions at Frankfurt Airport
The onset of severe winter weather has wreaked havoc on flight operations at Frankfurt Airport, causing widespread flight cancellations and flight delays.
Best German Christmas markets
Here's a closer look at some of our picks for the best Christmas markets in Germany.
Best places to visit in December: Winter destinations for every traveler
Whether you seek the adrenaline rush of skiing down snow-clad slopes or the soothing warmth of a tropical beach, there's a winter vacation destination tailored just for you.
About MYFLYRIGHT
MYFLYRIGHT is a legal tech company, specialized in the support of airline passengers affected by flight delays, flight cancellations, denied boarding, delayed or lost luggage and the refund of unused airline tickets. MYFLYRIGHT was founded 2016 in Hamburg, Germany. The company operates out of 3 offices, its headquarter in Hamburg and its branches in Prague, Czech Republic and Zaporizhia, Ukraine. Currently, MYFLYRIGHT employs a team of around 25 people working in Marketing, Operations, Legal, Customer Support and IT. The organization operates across 5 markets – Germany, United Kingdom, Romania, Austria, and Switzerland.
MYFLYRIGHT's goal is to provide access to justice for all aviation passengers who experience irregularities in their flight transportation. Notably, 75% of all compensation requests submitted by passengers get rejected. Whereas, MYFLYRIGHT is able to successfully execute the applicable customer claims in more than 98% of cases at court.
Get up to 600 €* in compensation
Check claim for free