Prague: city centre sights, arty districts & culinary delights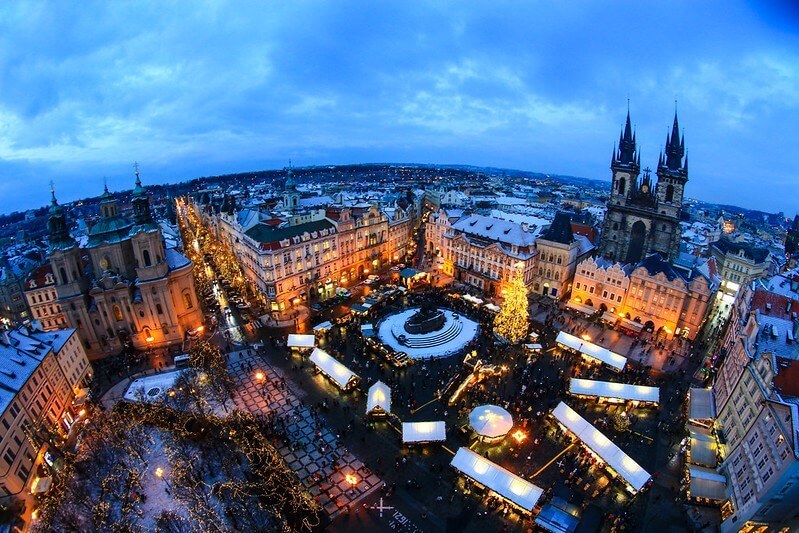 The "Golden City" is a truly special destination. Due to surviving the Second World War largely undisturbed, Prague is home to buildings spanning every era: from Romanesque rotundas and grand Art Nouveau homes to Gothic churches and modern glass and steel structures. The entire historic centre has been a UNESCO World Heritage Site since 1992 and famous personalities such as the writer Franz Kafka and Nobel Peace Prize winner Bertha von Suttner were born here, plus this is where Mozart's "Don Giovanni" premiered. Art nerds, history buffs, honeymooners, foodies, beer fans - everyone leaves Prague wanting more!
Our guest today, Aneta Kölblová, (@anetarides) tells us what not to miss on a visit to Prague. Discover the City of a Hundred Spires through the eyes of a local.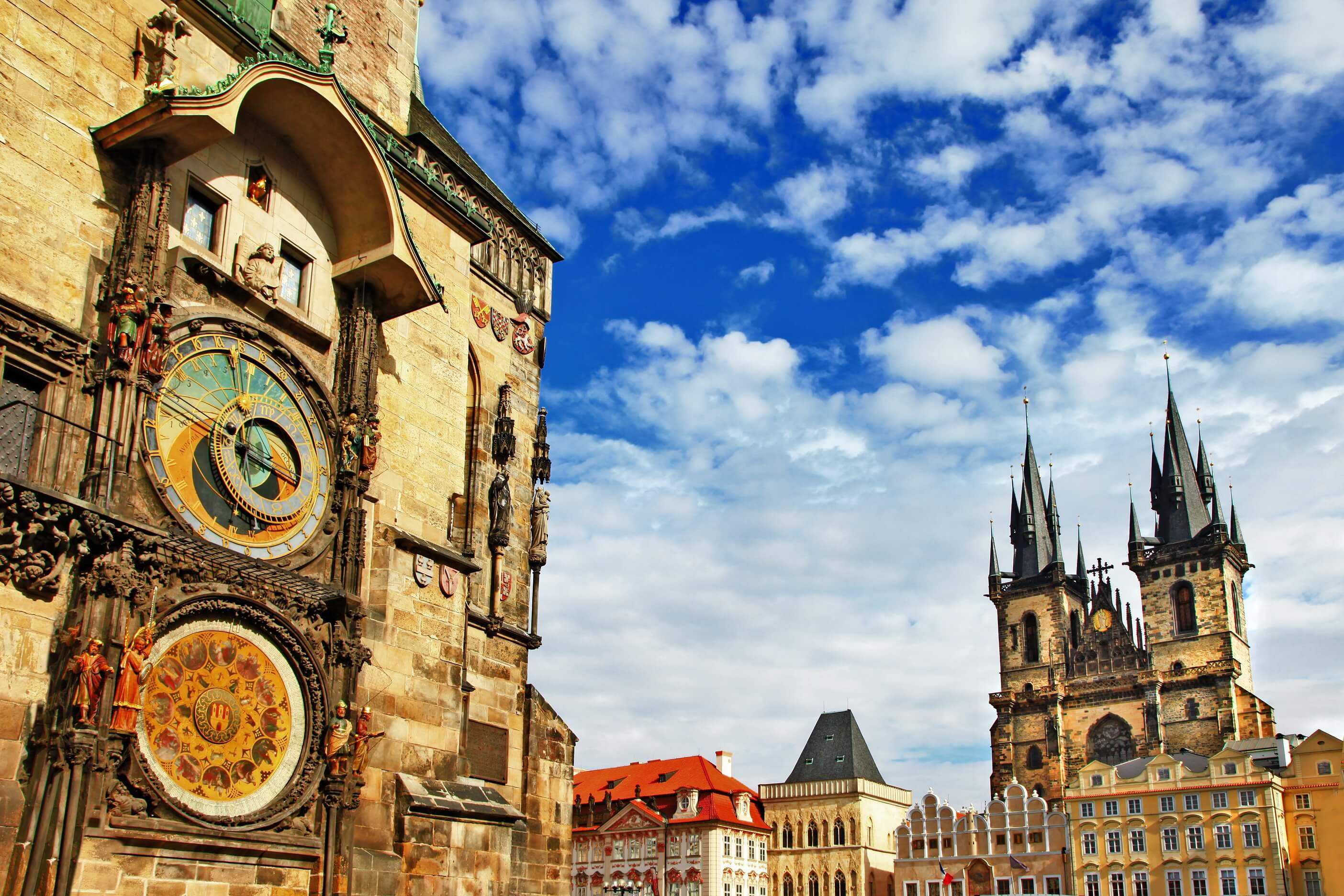 Old Town Astronomical Clock image: Adobe Stock

Welcome Aneta! Can you tell us a little about yourself?
Hello! I was born here in beautiful Prague. I'm currently doing a Masters in Humanities, but when I'm not studying, I act, and am also a passionate equestrian.
"my go-to place for breakfast
in Prague is Sousto"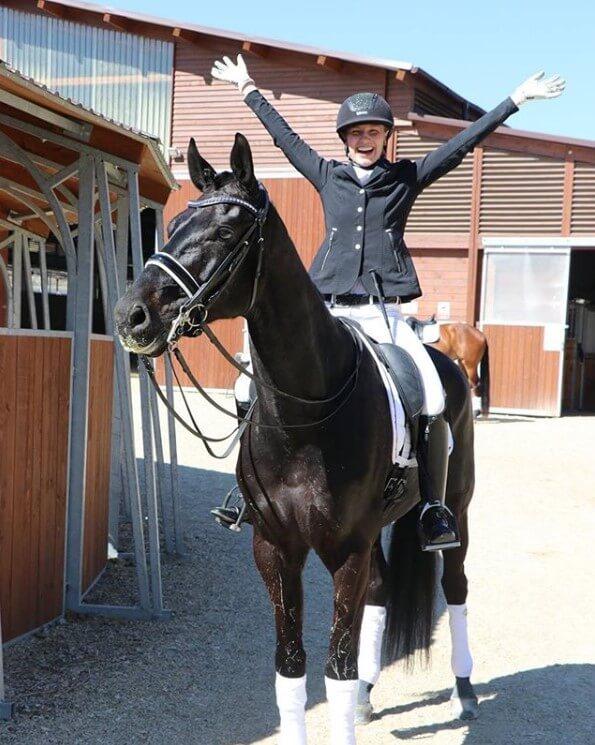 Aneta at the stables, image courtesy of Aneta
How do you usually spend your morning?
My morning routine begins with working out with my personal trainer. Then I drive to the stables and train my dressage horses. It's really intense exercise but gives me plenty of energy for my day ahead!
If I'm in a hurry, I'll go get a real Italian espresso and something sweet from Wine Food Market (site only in Czech). On calmer days, my go-to place for breakfast in Prague is Sousto - enjoy a tasty breakfast of avocado toast or a vegetable quesadilla, or go around the corner to Artic Bakehouse for savoury sandwiches on freshly baked sourdough bread. A bonus: you have a gorgeous view of Petřín Hill from both spots.
What do you recommend doing during the day?
I unfortunately have to go to college in the afternoon, but you can of course take a look at the sights of the city 😊. So, where should I start? The list is endless!
Prague Castle, Charles Bridge, the Jewish quarter and Old Town Square are of course bustling with tourists, but still an absolute must. Walk downhill from the Castle and you'll end up in Wallenstein Garden, where you can stroll among statues and blooming flowerbeds during spring and summer. Prague's Old Town is relatively compact and in good weather you can easily explore everything on foot.

Away from the busy historic centre and less frequented is Vyšehrad, with its stunning Basilica of St. Peter and St. Paul. You will find unusual and beautiful gravestones for Alfons Mucha, Bedřich Smetana, Antonín Dvořák and many other famous Czechs in the adjacent cemetery.

"Maitrea is one of my favourite
restaurants in Prague"
Where can we get the best food in Prague?
As far as gastronomy is concerned, a lot has happened in recent years. From Bohemian classics to vegan specialties – you can now find pretty much everything here. Many restaurants offer special lunch menus, which are much cheaper than what you find on the regular one. If you want to take a breather near Charles Bridge, grab a tasty snack and good Czech beer in Roesel. You're vegetarian but would like to try a Czech specialty? Then order the veggie version of Svíčková (traditional dish of beef in a vegetable cream sauce with dumplings) or goulash in Maitrea – this is one of my favourite restaurants in Prague. This place has a sister restaurant, the smaller Clear Head (Lehká Hlava), which I recommend for a romantic dinner for two because of its lovely atmosphere.
"Prague has so many art galleries,
it's difficult to choose!"
Where would you suggest heading for Prague nightlife?
I spend my evenings in the theatre or out socialising. I act in Blood, Love and Rhetoric, an improv group which has regular performances in Divadlo D21 and the teahouse A-Maze-In Tchaiovna. The teahouse is a popular, low-key hangout. When I'm out with my friends, we like to go to La Casa Blů (site only in Czech), one of Prague's oldest continuously running Latino-themed bars, or some of the many little bars near Národní třída, like Velryba. Both places have been around since the 90s! Another vegetarian win is Forky's, which serves tremendous comfort food. Finally, at Le Valmont Club & Lounge you can spend a magical evening with snake charmers, fire breathers and acrobatic dancers.
What if the Prague weather forecast spells rain?
There's always something to keep you entertained in this city, no matter the weather!
If the weather is bad and you need to lift your spirits and blow off some steam, give this a go! It's perfect if you're travelling with a group.
Another way to have fun indoors are one of the many escape rooms, this one is great. Solving puzzles and riddles is incredibly satisfying and the perfect way to get away from the cold or rain.
"fascinating Kutná Hora Bone Church
is the perfect day trip from Prague"

If you're in the mood for something calmer, take in some art. Prague has so many art galleries, it's difficult to choose! However, in the district of Holešovice there are two of the best: The functionalist Veletržní palác (Trade Fair Palace) exhibits art from the 19th, 20th and 21st centuries over several floors and nearby Dox always has fantastic exhibitions of contemporary artists. Above the courtyard of Dox sits an impressive wooden zeppelin, which you can enter, and from spring until autumn there are events held inside.

Following the huge flood of 2002, this neighbourhood experienced a renaissance. After exploring the art galleries, head over the river to this pretty, quiet part of the city where you can have a drink in one of the many cafes, like cosy Café Frida.
Where do you recommend visiting outside the city?
The picturesque town of Kutná Hora with its fascinating Sedlec Ossuary (often called 'Kutna Hora Bone Church' by English speakers!) is easily reached in less than an hour by train and is the perfect day trip from Prague. If that's too far, you should visit Prague Zoo, which consistently places in the top 10 in various rankings worldwide thanks to its biodiversity and modern design.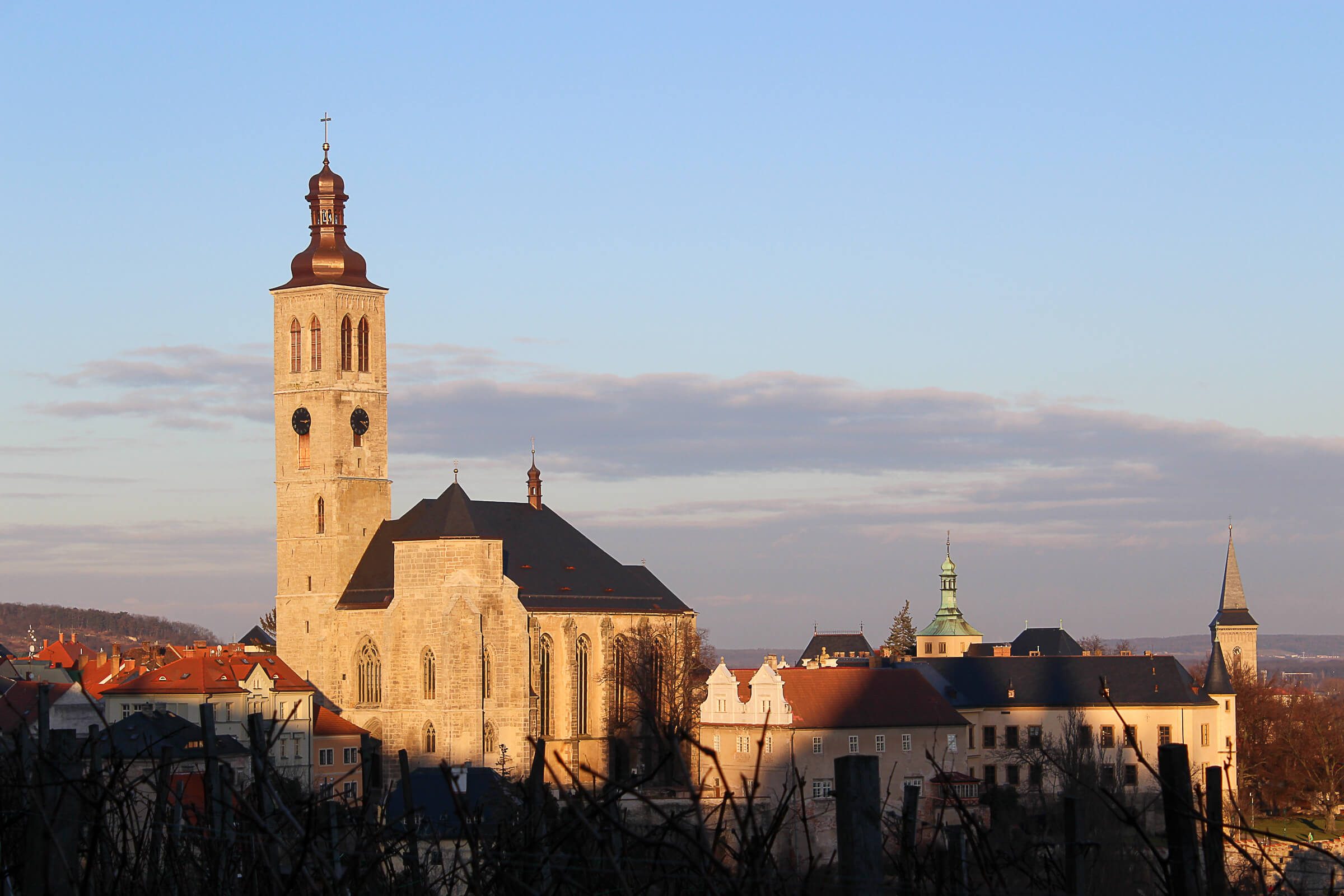 Kutná Hora, image: Adobe Stock
Any other tips on what to do in Prague – or what not to do?
As a tourist, avoid taking taxis off the street and stick to apps like Liftago or Uber. Wenceslas Square is overrated as a sight – skip the square itself and head straight to the National Museum at the top. Finally, a small request from a local: we know the beer tastes good and is cheap, but please remember to respect your surroundings and other people, there's no need for being rowdy and loud in the street 😊. Cheers!

Top image: Illja Popovych
Latest posts
Winter weather disruptions at Frankfurt Airport
The onset of severe winter weather has wreaked havoc on flight operations at Frankfurt Airport, causing widespread flight cancellations and flight delays.
Best German Christmas markets
Here's a closer look at some of our picks for the best Christmas markets in Germany.
Best places to visit in December: Winter destinations for every traveler
Whether you seek the adrenaline rush of skiing down snow-clad slopes or the soothing warmth of a tropical beach, there's a winter vacation destination tailored just for you.
About MYFLYRIGHT
MYFLYRIGHT is a legal tech company, specialized in the support of airline passengers affected by flight delays, flight cancellations, denied boarding, delayed or lost luggage and the refund of unused airline tickets. MYFLYRIGHT was founded 2016 in Hamburg, Germany. The company operates out of 3 offices, its headquarter in Hamburg and its branches in Prague, Czech Republic and Zaporizhia, Ukraine. Currently, MYFLYRIGHT employs a team of around 25 people working in Marketing, Operations, Legal, Customer Support and IT. The organization operates across 5 markets – Germany, United Kingdom, Romania, Austria, and Switzerland.
MYFLYRIGHT's goal is to provide access to justice for all aviation passengers who experience irregularities in their flight transportation. Notably, 75% of all compensation requests submitted by passengers get rejected. Whereas, MYFLYRIGHT is able to successfully execute the applicable customer claims in more than 98% of cases at court.
Get up to 600 €* in compensation
Check claim for free