Things to do in Haarlem, Holland's best kept secret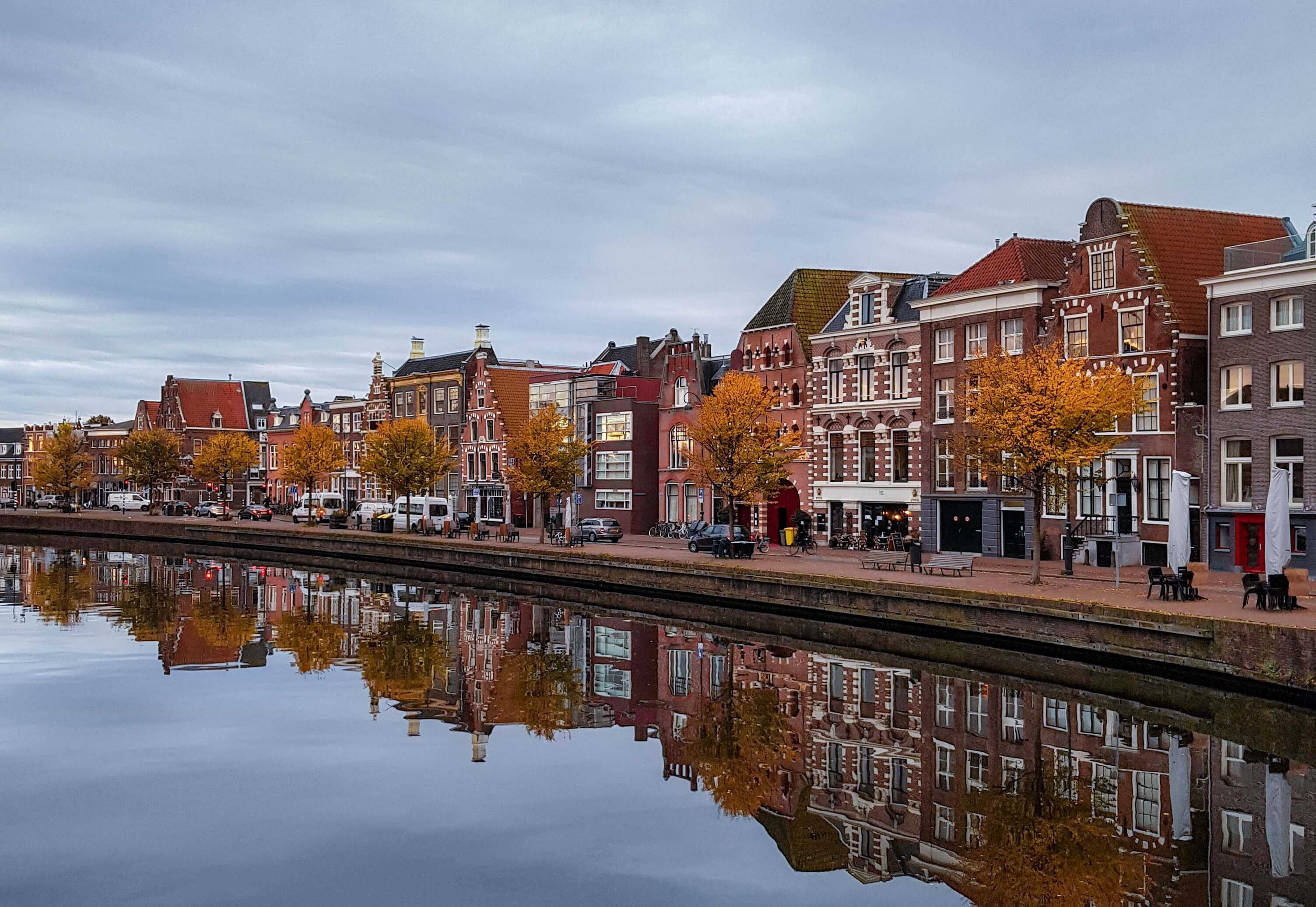 In today's "Like Locals", we're exploring the bustling little city of Haarlem. Often overshadowed by neighbouring Amsterdam, Haarlem seems to offer everything you could want, and more, for a city break. There are cosy cafes around every corner, hidden green spaces, a history which dates all the way back to before medieval times and windswept beaches to take in the sea air.
Our guest today, Melissa, (travel.inotherwords) is not from Haarlem, but knows and loves the city like a true local and is here to show us the very best of her home.
Hi Melissa! Can you tell our readers a little about yourself?
Hello! I'm originally from Michigan in the United States, but have lived in Chicago, Los Angeles, Panama, and South Korea. A little over a year and a half ago, my husband was offered a job in the Netherlands, so now we call Haarlem home! I'm a linguist and my top two hobbies are studying languages and travelling, so of course I'm super excited about the prospect of diving head-first into a new language and culture, even with the challenges that sometimes go along with that.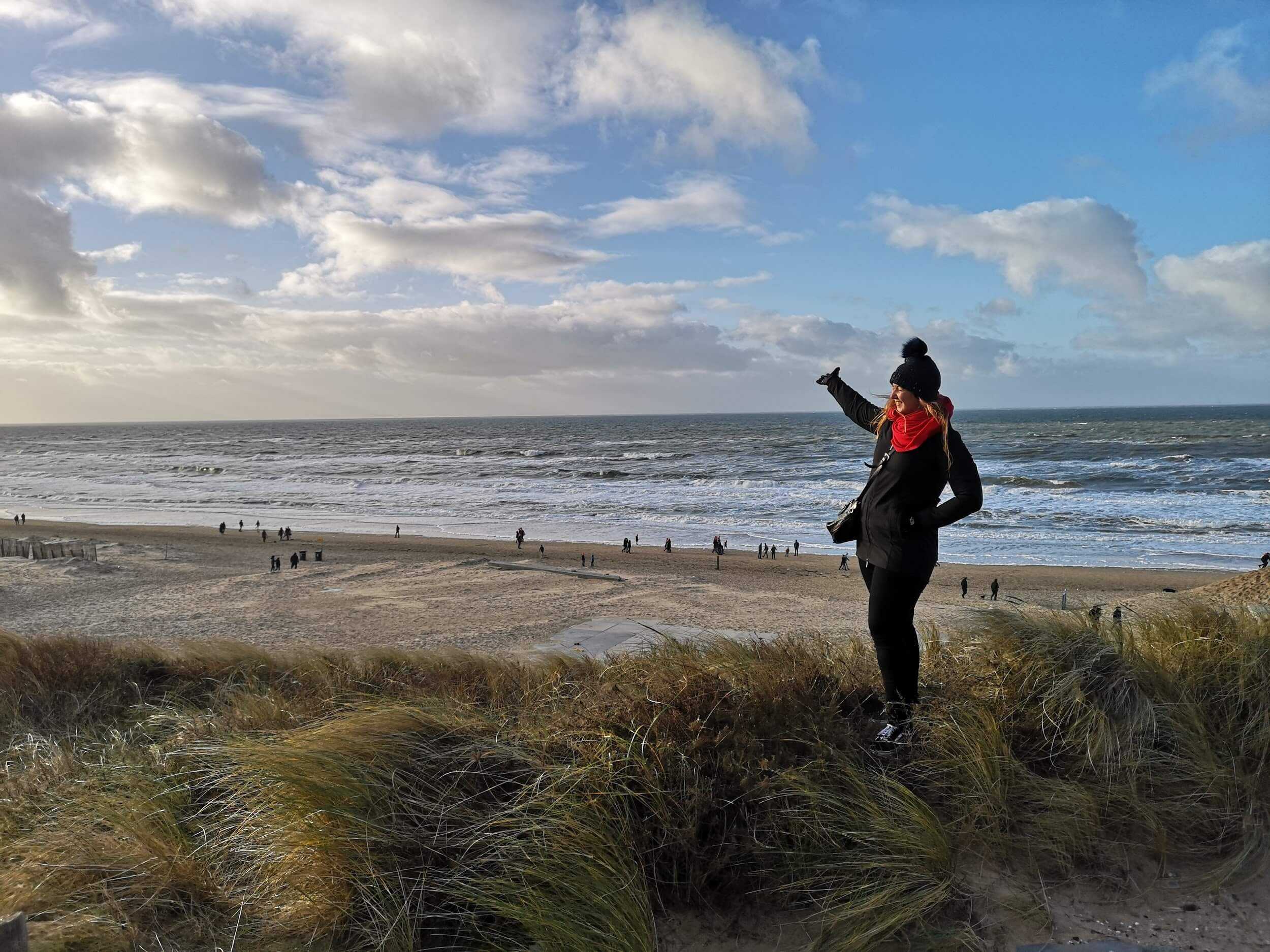 Melissa at Bloemendaal aan Zee*

"Haarlem beaches offer a beautiful view
and are lined with restaurants"

What's your ideal way to spend a morning?
Mornings are not really my cup of tea! However, I'm lucky enough to be able to work from home with a fairly flexible schedule. When I'm not taking Dutch classes at Hart Haarlem (an amazing school focused on language and performing / fine arts education), I ease into the morning by walking my ridiculous Golden Retriever, Rufio, around Haarlemmerhout. This is a quiet park in south Haarlem with a dense wooded area, perfect for dog and nature lovers. When I have time, I also like to grab a cappuccino and an uitsmijter (bread with melted cheese, egg, sometimes ham or bacon) for brunch at Theehuis de Haarlemmerhout. The patio is a prime spot for people watching, as there is a petting zoo right next door and there's always people exercising or strolling through the park.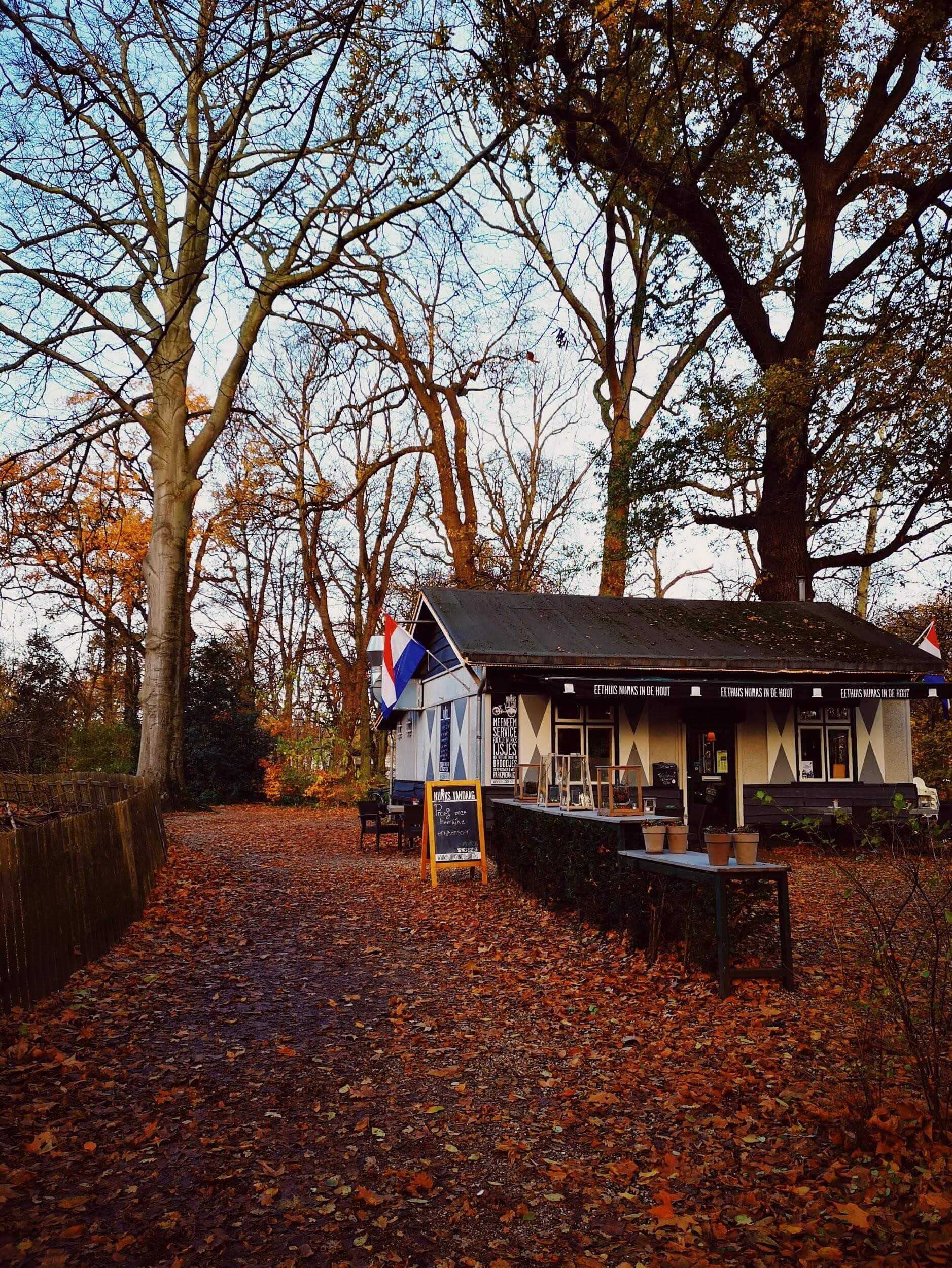 Theehuis de Haarlemmerhout*

"In Beverwijk de Bazaar you're transported
to a totally different part of the world"

What do you like doing during the afternoon in Haarlem?
I adore afternoons here. The city is always bustling with people shopping, running errands, and meeting for a cup of coffee to watch the world go by.


If I'm free, I like to cycle over to the beach. Bloemendaal Aan Zee is terrific, and even though I wouldn't necessarily recommend taking a swim in the North Sea outside of one or two summer months, Haarlem beaches do offer a beautiful view and are lined with restaurants where you can grab some lunch before heading back. Parnassia aan Zee is a solid choice, as is San Blas. If you don't feel like cycling, hop on a train - in 30 minutes you'll be at Bloemendaal Aan Zee and from there you can get to the other two very easily.
If I'm working and need a place to grab a coffee and be productive, then I head straight for Het Veerkwartier, a cafe on the east side of Haarlem. It's constructed like a greenhouse, with all glass walls, and has adorable, slightly mismatched furniture that give it character. It's super cosy, with delicious food, and if it's cold, they have blankets you can wrap yourself up in. It's my favourite spot to work in the city, because it's like being outside, while still being protected from the elements!
On the weekends, my absolute favourite thing to do (and my favourite thing to do overall) is head to nearby Beverwijk (2 € by train and takes only 15 minutes) for de Bazaar. Not a ton of people know about it, but it's easily my favourite place in the whole country. When you step inside, it's like you're being transported to a totally different part of the world. You're surrounded by food from everywhere - Morocco, Turkey, Syria, Afghanistan, India - as well as goods from all corners of the globe. There's a gold souk, a section dedicated to rugs and carpets, home goods, a food market with spices and fresh produce, and right now even a Christmas outlet. I love to come here for lunch on the weekends, and to get some legit Turkish coffee with baklava or kunefe.

"A local's top pick of things to do
in Haarlem? Try the craft beer!"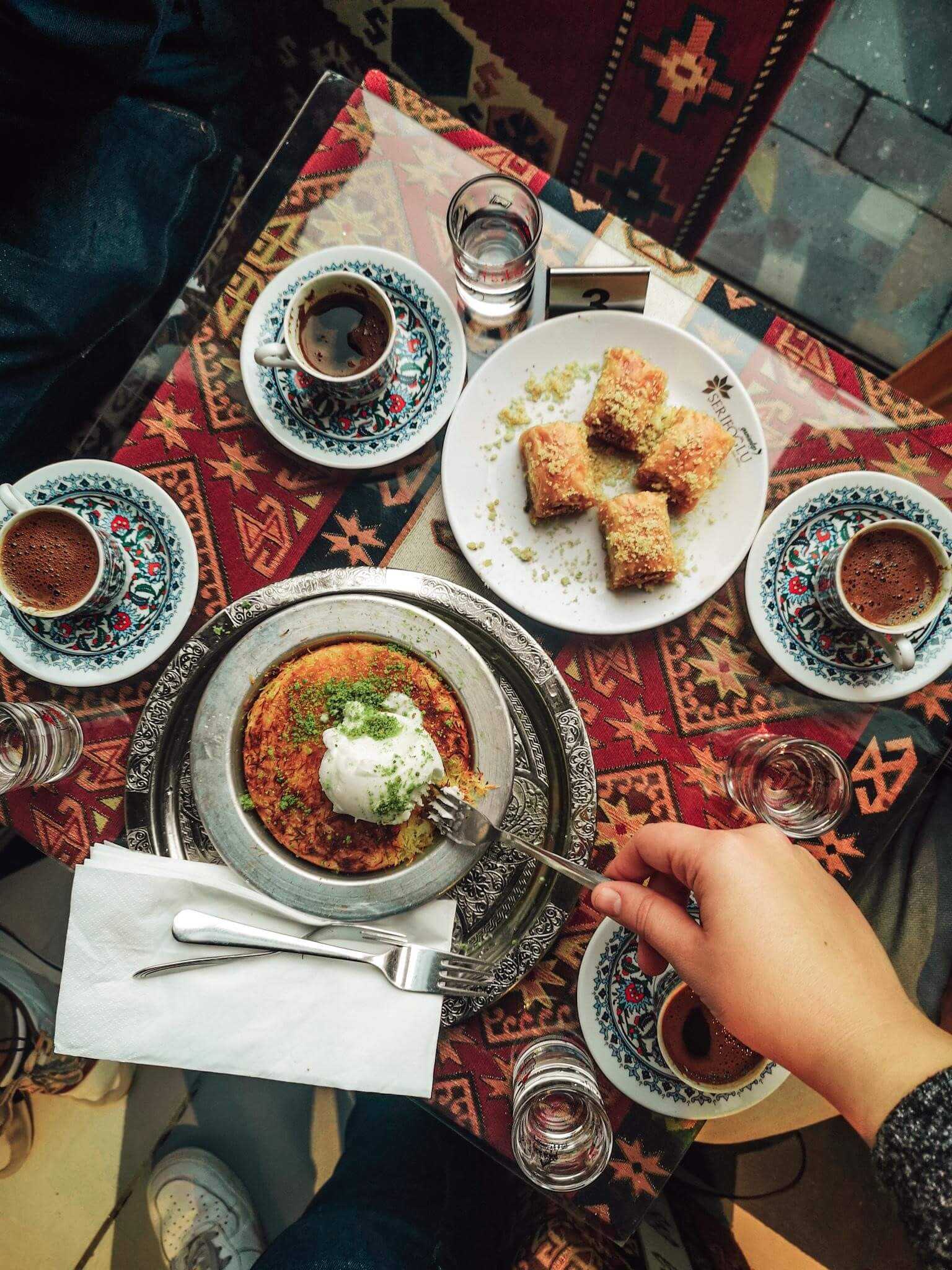 Turkish Coffee, Baklava and Kunefe at de Bazaar in Beverwijk*

Where's best for dinner and a night out?
I'm not a huge nightlife person, but there are a couple places I love to frequent:
This is another place with a greenhouse vibe - I love the glass, and the sensation of being outside! They have some solid drinks here (if you're not feeling alcohol, order the Chai Latte), plus a great food menu, and you can grab a board game or deck of cards and pass the time with your friends. It's also on the roof of a parking garage (innovative!) so if you can get there at sunset, you'll be rewarded with great views of the city.
A local's top pick of things to do in Haarlem? Try the craft beer! A lot of people will point you toward Jopenkerk, which is a craft brewery located in an old church, but I prefer Bierlokaal de Uiver. It has a great selection of beers on tap, and it's tucked a little out of the way, so you don't have to battle the Jopenkerk crowds. I always go for whatever Tripel is on the menu, because I am a creature of habit, but you'll never want for something new here, as the beers are always rotating, and highlight new parts of the world all the time.
Finally, dancing is key for night life in Haarlem, and as I've come to learn, the worse you dance, the better! It seems like the more ridiculous you let loose on the dance floor, the more people gravitate toward you, so definitely just have fun while you're here. There are quite a few places in Haarlem you can dance until all hours, but a favourite of mine is Cafe Stiels, which is a rhythm and blues place that also hosts dancing until the sun comes up. Plus, it's located right next door to some killer kebab!


"Haarlem is full of incredible medieval
history and architecture"


What do you do when the weather in Haarlem's bad?
It rains A LOT in the Netherlands, so it's always good to have a backup plan for the weather. The Bazaar is great on a rainy weekend day; you can also go historic by getting a tour of the Corrie ten Boom House and Museum and learning about Corrie ten Boom's work in the Dutch Resistance during World War II. Tour the Adriaan Windmill, visit the Teylers Museum (the oldest in the Netherlands!) and the Frans Hals Museum as standbys for bad weather. That said - the Dutch are no strangers to rain, and never let it get in the way of whatever their plans were anyway. More than having rain plans, I encourage visitors to bring a raincoat and embrace getting a little wet! It's truly the Dutch way to do things.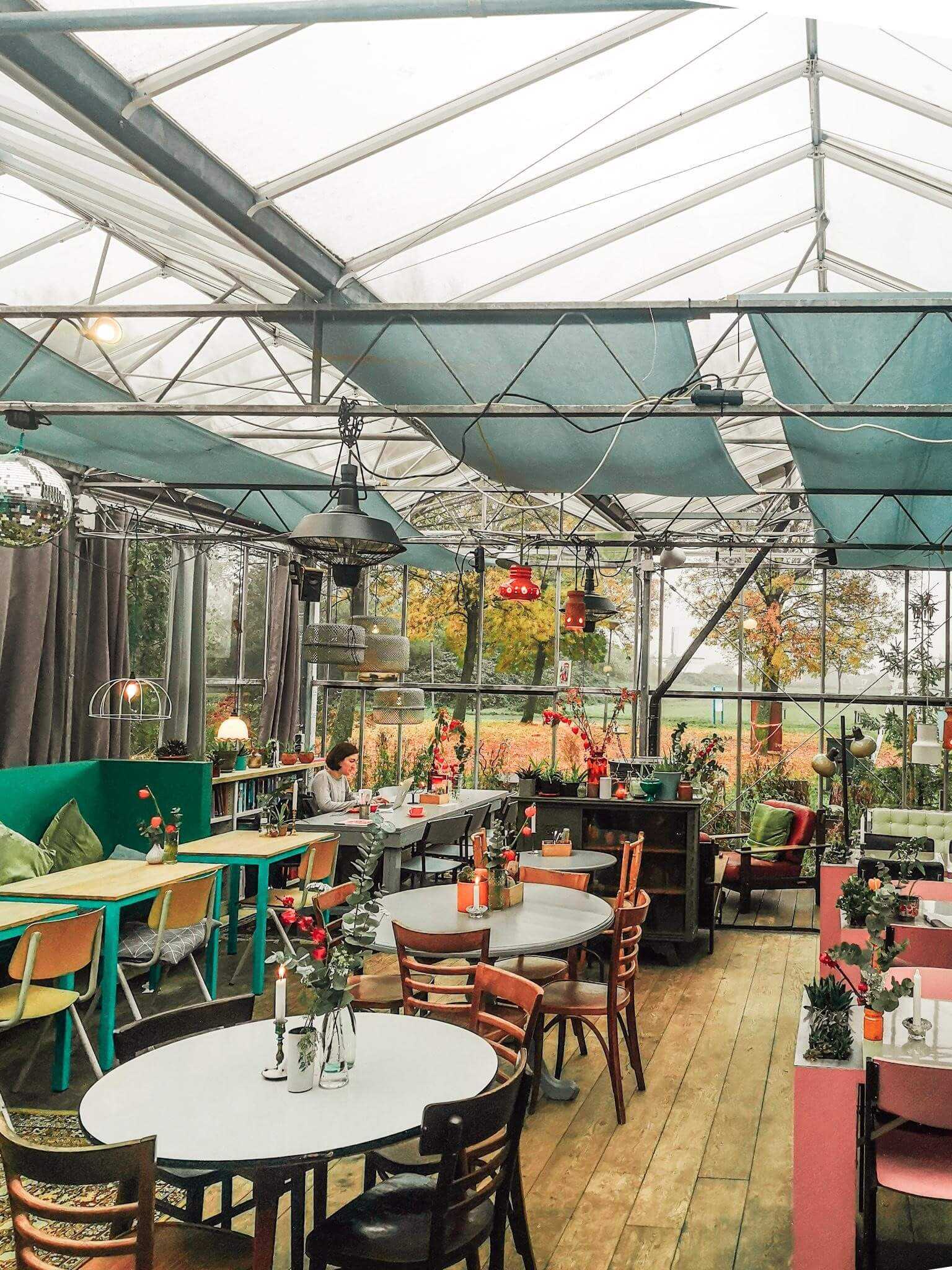 Het Veerkwartier*

"Haarlem has been voted 2019's
Gastronomical Capital of the Netherlands"

What is a good day trip from the city?
For a one-day escape from Haarlem, I really recommend checking out Rotterdam, which is only an hour away by train. While Haarlem is full of incredible medieval history and architecture, Rotterdam is much more modern. This is largely since the city had to reconstruct itself after World War II. You can see so much in Rotterdam in a day and come back to Haarlem feeling refreshed.
Any other tips for visitors to Haarlem, Netherlands' hidden gem? 😊
Something I want tourists to know about Haarlem - that it's an incredible place to visit in its own right, separate from just being a day trip as you're swinging through Amsterdam. The Dutch are proud of Haarlem, and Haarlemmers are some of the friendliest people I've ever met. Haarlem has been voted 2019's Gastronomical Capital of the Netherlands, is routinely named as the best shopping in the Netherlands, and of course, it's the capital of Noord-Holland, the province that has made tulips famous. Come here and absorb the amazing Dutch culture, grab a slice of apple pie and a cappuccino, and enjoy the slower pace of life!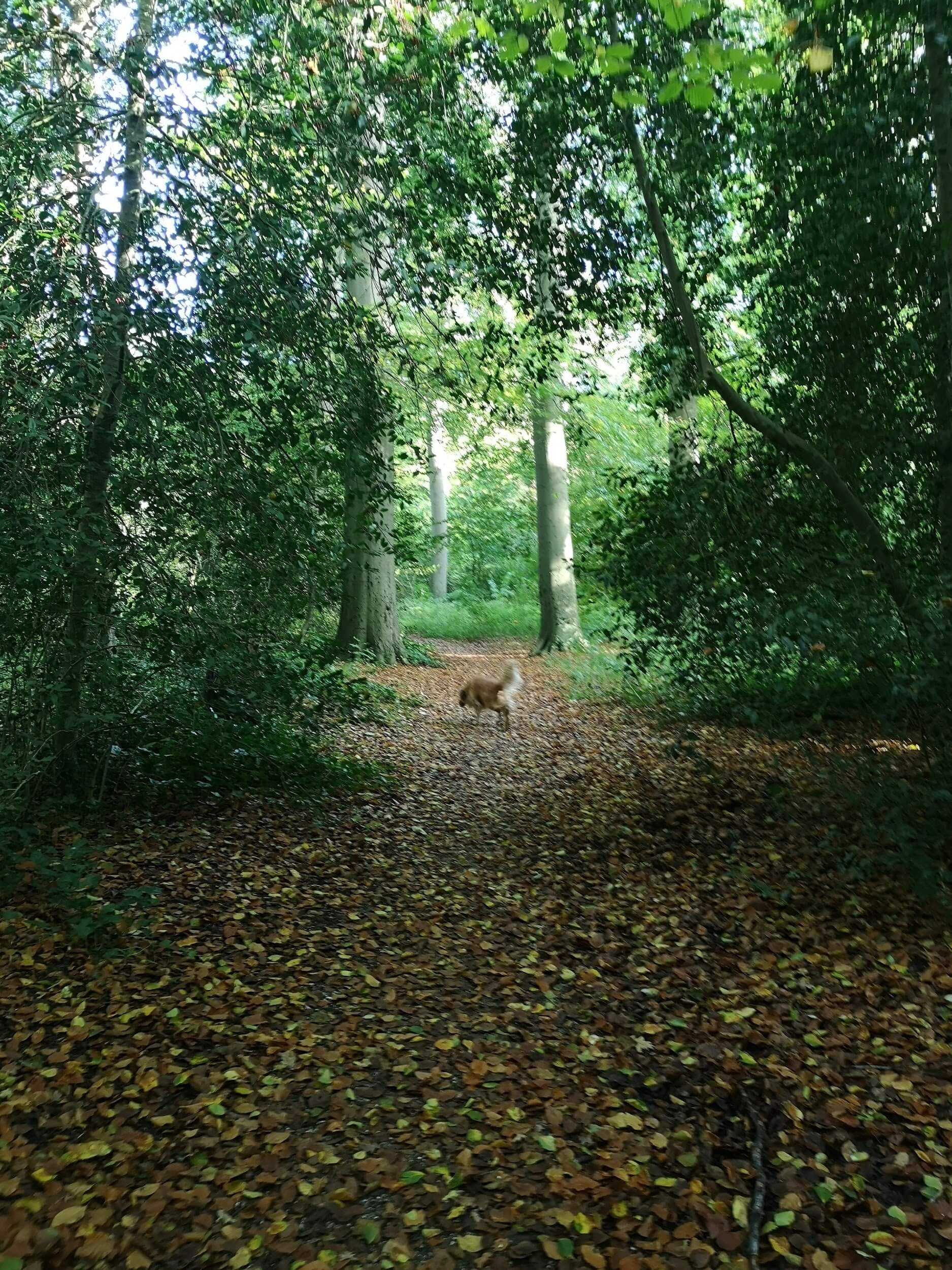 Melissa's dog running around Haarlemmerhout*

* images courtesy of Melissa
Top image: unsplash
Latest posts
British Airways pilot fired for bragging about flight cocaine use
In September 2023, a British Airways pilot found himself at the center of a scandal that rocked the aviation industry.
Passengers express outrage as flight faces double cancellation
A Brussels Airlines flight originating from Kinshasa, Democratic Republic of Congo, experienced an unexpected and frustrating turn of events when it was postponed twice.
Swiss Air passengers left in disarray as plane lands in Spain without luggage
Passengers, awaiting their belongings at the airport's baggage claim, were met with disappointment as their bags failed to materialize even after a two-hour wait.
About MYFLYRIGHT
MYFLYRIGHT is a legal tech company, specialized in the support of airline passengers affected by flight delays, flight cancellations, denied boarding, delayed or lost luggage and the refund of unused airline tickets. MYFLYRIGHT was founded 2016 in Hamburg, Germany. The company operates out of 3 offices, its headquarter in Hamburg and its branches in Prague, Czech Republic and Zaporizhia, Ukraine. Currently, MYFLYRIGHT employs a team of around 25 people working in Marketing, Operations, Legal, Customer Support and IT. The organization operates across 5 markets – Germany, United Kingdom, Romania, Austria, and Switzerland.
MYFLYRIGHT's goal is to provide access to justice for all aviation passengers who experience irregularities in their flight transportation. Notably, 75% of all compensation requests submitted by passengers get rejected. Whereas, MYFLYRIGHT is able to successfully execute the applicable customer claims in more than 98% of cases at court.
Get up to 600 €* in compensation
Check claim for free