Travel within Germany – rules and restrictions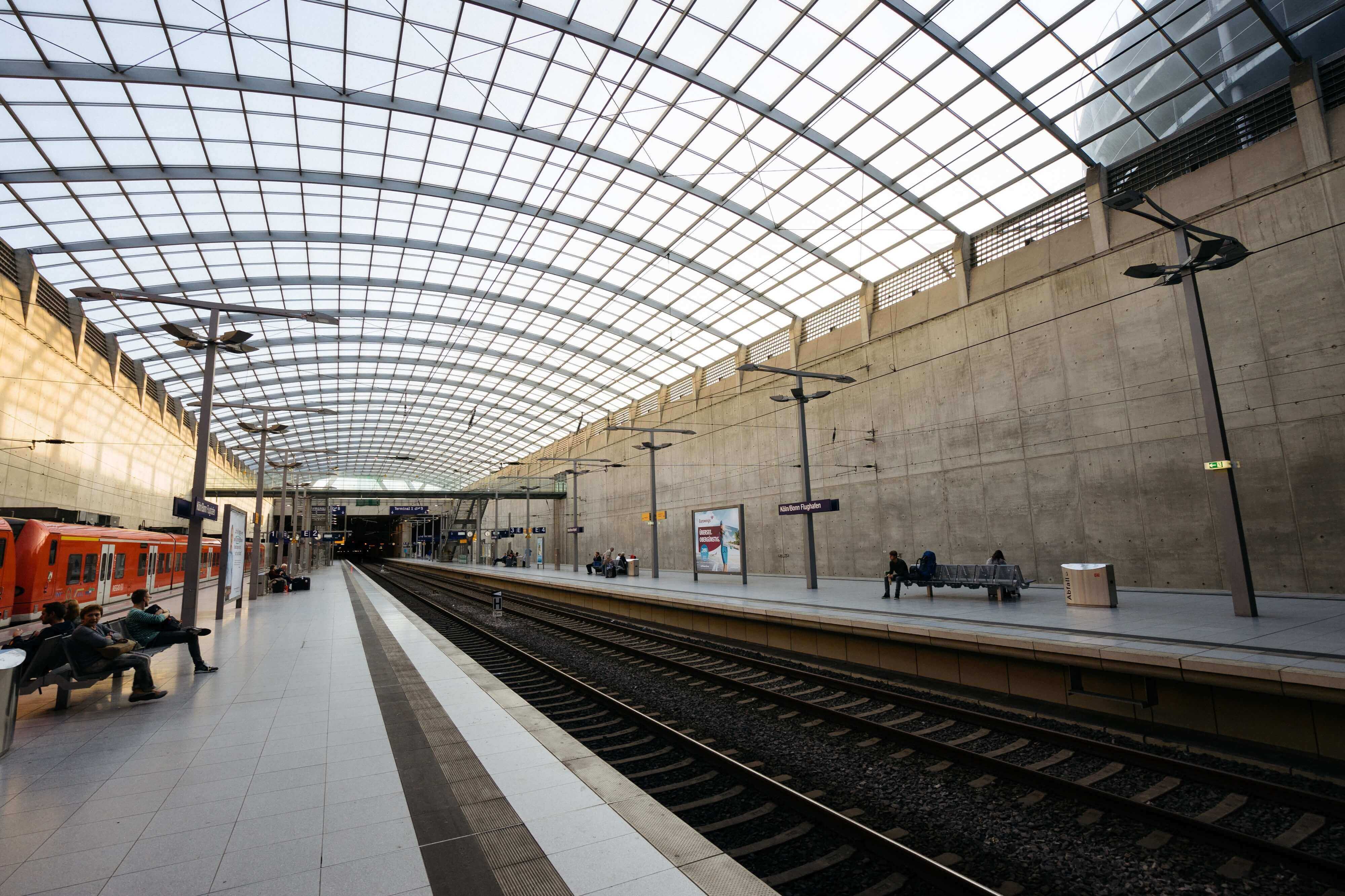 Travel trends
Since the 27th of May, many restrictions in Germany have been lifted. This was possible because the previous rules were well-followed for many weeks and the spread of the virus has slowed down considerably. Tourists and German citizens, however, are still not sure whether they are allowed to travel through the different federal states. In order to answer this question and many more, we prepared an overview of the current restrictions and the rules you need to follow as a tourist. We also provide you with a list of lovely less-crowded places you can visit in Germany.
Is travel through Germany allowed?
The federal government specifies on their website that each federal state has its own rules that apply within its territory. This was agreed on by the Federal Chancellor – Angela Merkel and the government officials of the federal states on the 6th of May. The federal states are permitted to determine the gradual opening of the restaurant and accommodation sector (in particular hotels, guesthouses and Airbnb-s) based on the degree of infection and number of recent corona cases. If you would like to travel to another federal state, you need to inform yourself about the restrictions there. This also applies in case you are visiting your family and friends as well as using your second place of residence, camping site or trailer. Here you can find a list of all the guidelines of each federal state.
Note: As a tourist, you are still expected and encouraged to follow the contact restrictions and distance rules during all potential trips. It is highly recommended that you wear a mask in crowded public places and that you disinfect your hands. In this way, you can help contain the outbreak of the virus and flatten the infection curve.
Which federal states can I visit as a tourist?
Until recently, tourists were only allowed to visit 12 out of 16 federal states, mostly for a medical intervention or with a substantiated reason. The federal states of Mecklenburg-Western Pomerania (Mecklenburg-Vorpommern), Saxony (Sachsen), Saxony-Anhalt (Sachsen-Anhalt) and Schleswig-Holstein were not open to tourists. As of the 18th of May, the entry restrictions to these states have been lifted. However, regional access restrictions and bans on entry may be imposed by the competent authorities for individual towns or islands if the infection situation develops negatively again. Large gatherings of people in the tourist hotspots are also to be avoided. It is therefore essential that day visitors obtain information from the relevant district authorities before setting off on their journey.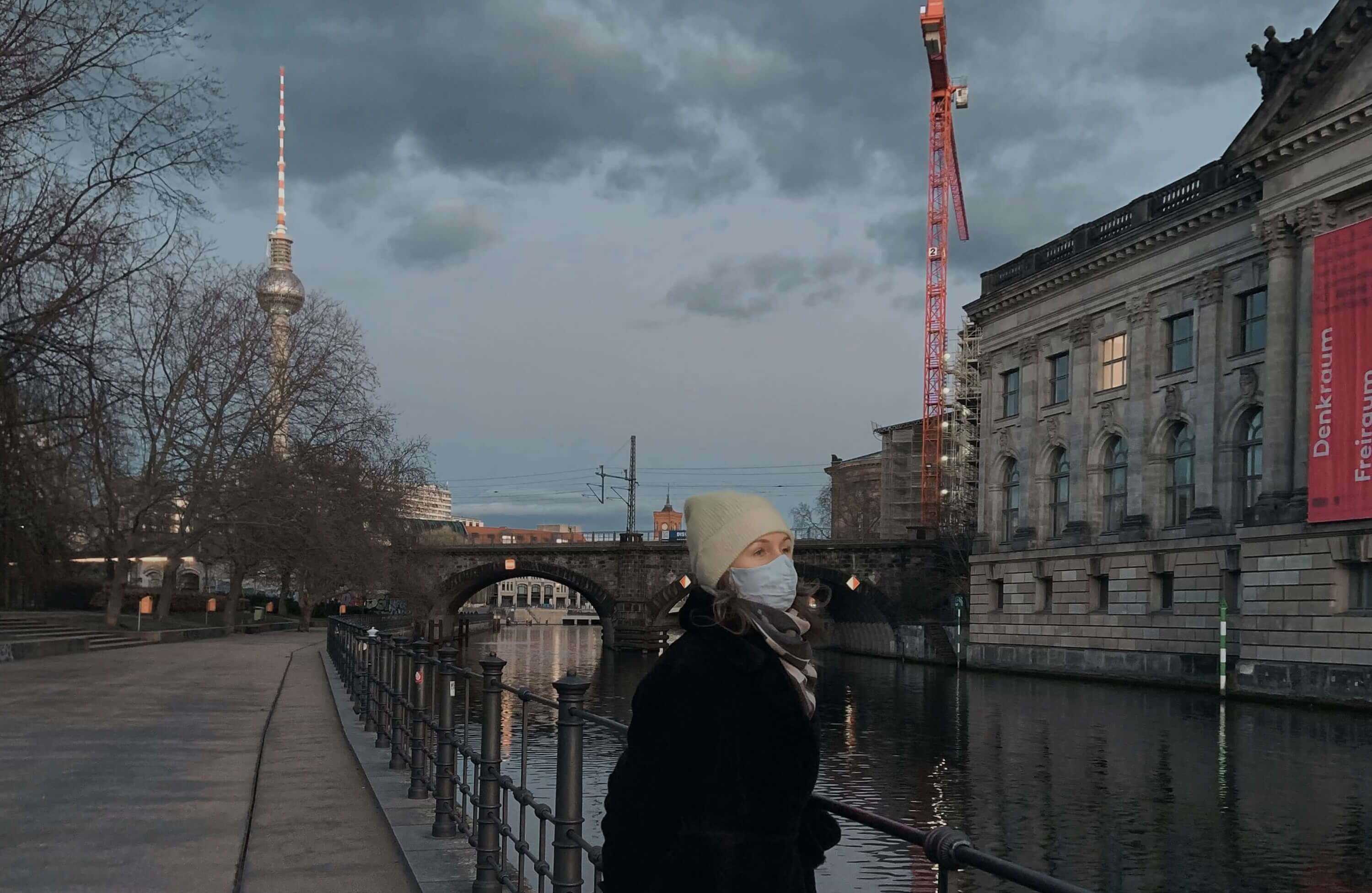 Visiting Berlin. Source: Unsplash
Travel in Germany by train
As in all areas of public life, the hygiene rules issued by the Robert Koch Institute also apply to the Deutsche Bahn trains. These include keeping a minimum distance, washing your hands regularly and sneezing or coughing in your sleeve or in the crook of your arm. Additionally, passengers need to wear a mask that protects both their mouth and nose on all long-distance and regional trains. The only exceptions are made for children under the age of six and individuals who cannot wear a mask due to medical reasons such as asthma, etc. In case you forget your mask, you can buy one for 1.50 euros in the on-board bistro on long-distance trains.
Less crowded places to visit in Germany
In connection to the corona pandemic, we have a prepared a list of 10 less familiar and less crowded places for you to include in your travel list. These cities have fewer than 20 000 inhabitants and are not worldwide known, but they are incredibly romantic and are worth a day trip.
Bacharach, Rhineland-Palatinate (Rheinland-Pfalz) – This historic town on the river Rhine offers a beautiful landscape, hilltop castles and is famous for its sparkling wines. You can take a cruise on the river and visit the castle and post tower all in one day.
Alsfeld, Hesse (Hessen) – Alsfeld is famous for its half-timbered houses and is considered a "European model city for monument protection". You can plan a day trip to visit its town hall, the Eisenbach castle and the Old Town.
Mittenwald, Bavaria (Bayern) – The town is located along the Austrian border and is known for its beautiful cobbled streets, mountain landscapes and the art of crafting classical instruments. Here you can explore the historic Old Town, climb on the Karwendel top (2 244 m) and visit the Violin museum.
Mölln, Schleswig-Holstein - Mölln is surrounded by several small lakes and the Elbe-Lübeck canal flows through the town. Some of the top sights to visit are the Burgtor (castle gate) and St. Mary's Church.
Monschau, North Rhine-Westphalia (Nordrhein-Westfalen) – This gorgeous little town is located in the Eifel region of Western Germany. The historic town center has many preserved half-timbered houses and narrow streets that have remained unchanged for nearly 300 years, making the town a popular tourist attraction nowadays. Apart from the Old Town, you should visit the Monschau castle, the Red House and the Felsenkeller brewery and museum.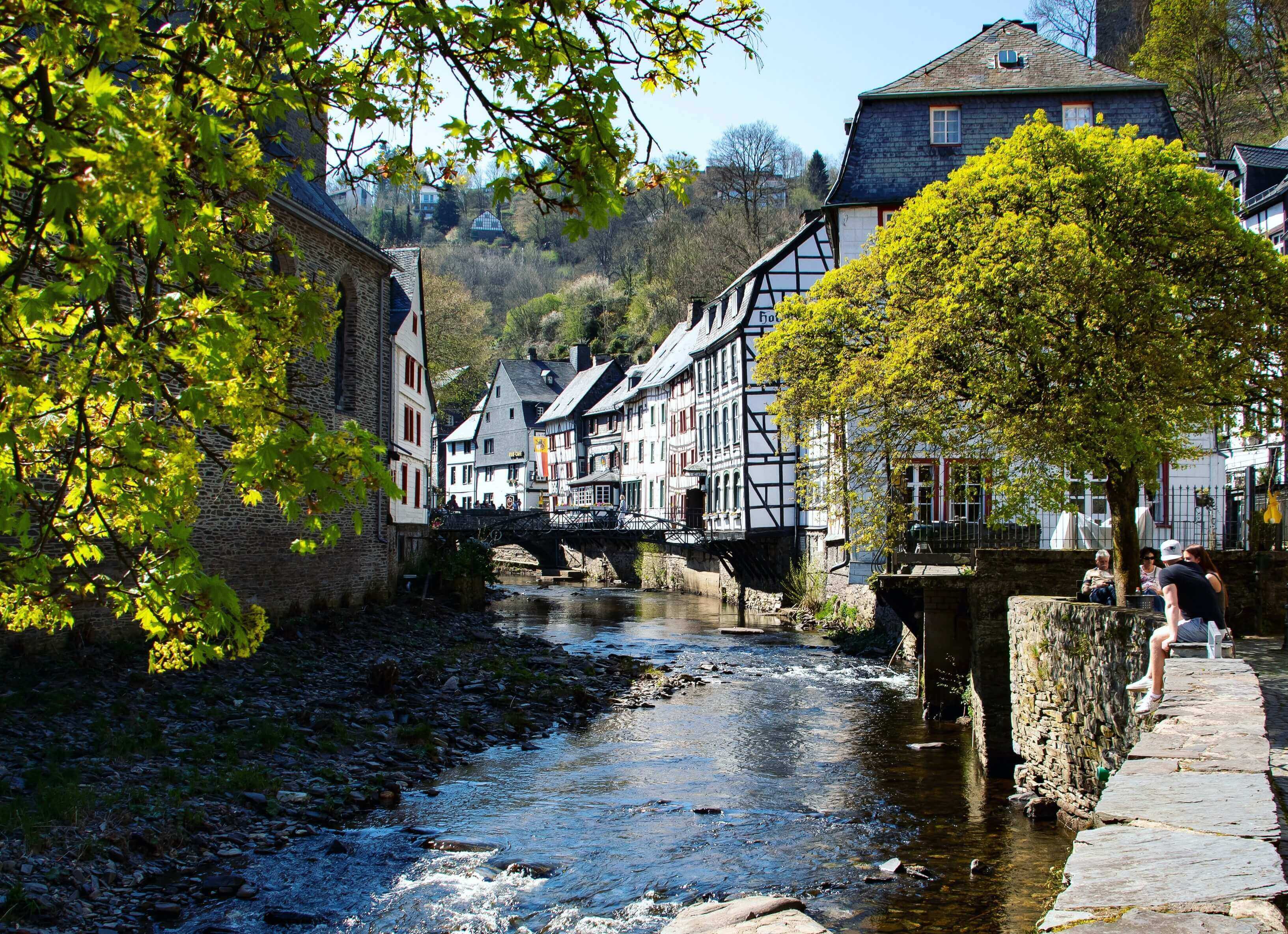 Monschau. Source: Unsplash
Tangermünde, Saxony-Anhalt (Sachsen-Anhalt) – People very often refer to this town as "Rothenburg an der Elbe" as it resembles the town of Rothenburg ob der Tauber but is located on the river Elbe. It offers beautiful landscapes and a perfectly restored Old Town.
Worpswede, Lower Saxony (Niedersachsen) – This town is located in the Devil's Swamp region (Teufelsmoor) and is famous for the numerous artists of impressionism and expressionism that lived there. They all painted and sang about the magic of this region and the simple life of the rural population. The expressionist coffee Worpswede is the town's most distinguished landmark.
Meersburg, Baden-Württemberg – The name of the town means a "castle on the sea" as the town is located on the beautiful Lake Constance and the most famous sight here is its castle. Here you can take a walk through the Old Town and enjoy a boat trip around the lake.
Bad Doberan, Mecklenburg-Western Pomerania (Mecklenburg-Vorpommern) – Bad Doberan is located in the district of Rostock and is well-known for its well-preserved Old Town, its traditional racecourse and the steam train that drives through the Heiligendamm district.
Rüdesheim am Rhein, Hesse (Hessen) – Rüdesheim is a scenic winemaking town located directly on the banks of river Rhine. In addition to its famous vineyards, the city's rich cultural and historic background make it one of the most intriguing places to visit in the region.
In case you decide to visit these cities and travel within Germany, we wish you a pleasant journey! Here at MYFLYRIGHT we are positive that the pandemic situation will improve and we will soon be able to travel both within Germany and internationally. Until then… stay positive and stay healthy!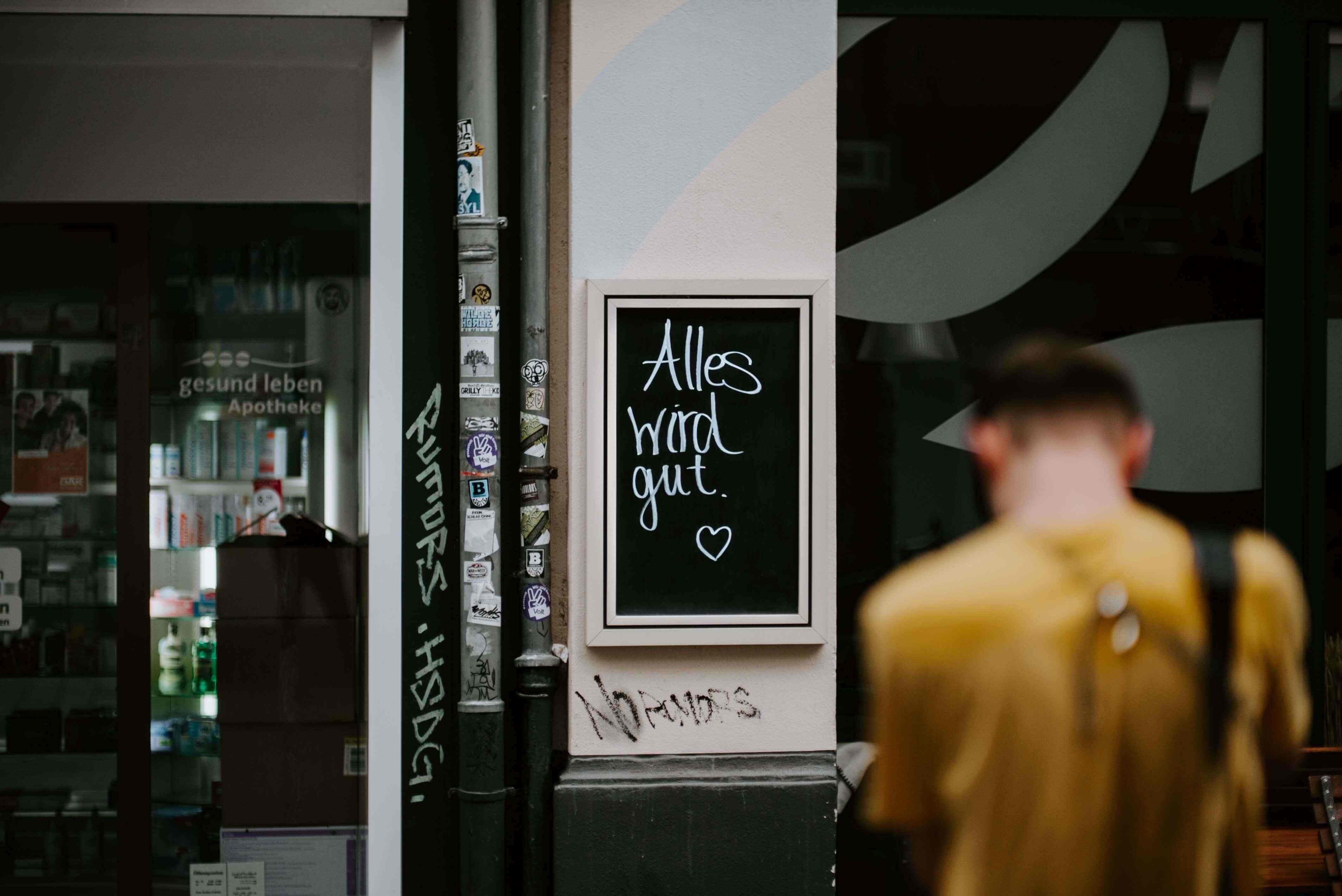 Everything is going to be alright ❤️ Source: Unsplash
Latest posts
Winter weather disruptions at Frankfurt Airport
The onset of severe winter weather has wreaked havoc on flight operations at Frankfurt Airport, causing widespread flight cancellations and flight delays.
Best German Christmas markets
Here's a closer look at some of our picks for the best Christmas markets in Germany.
Best places to visit in December: Winter destinations for every traveler
Whether you seek the adrenaline rush of skiing down snow-clad slopes or the soothing warmth of a tropical beach, there's a winter vacation destination tailored just for you.
About MYFLYRIGHT
MYFLYRIGHT is a legal tech company, specialized in the support of airline passengers affected by flight delays, flight cancellations, denied boarding, delayed or lost luggage and the refund of unused airline tickets. MYFLYRIGHT was founded 2016 in Hamburg, Germany. The company operates out of 3 offices, its headquarter in Hamburg and its branches in Prague, Czech Republic and Zaporizhia, Ukraine. Currently, MYFLYRIGHT employs a team of around 25 people working in Marketing, Operations, Legal, Customer Support and IT. The organization operates across 5 markets – Germany, United Kingdom, Romania, Austria, and Switzerland.
MYFLYRIGHT's goal is to provide access to justice for all aviation passengers who experience irregularities in their flight transportation. Notably, 75% of all compensation requests submitted by passengers get rejected. Whereas, MYFLYRIGHT is able to successfully execute the applicable customer claims in more than 98% of cases at court.
Get up to 600 €* in compensation
Check claim for free