Wellness, meditation, yoga retreats: Bali is paradise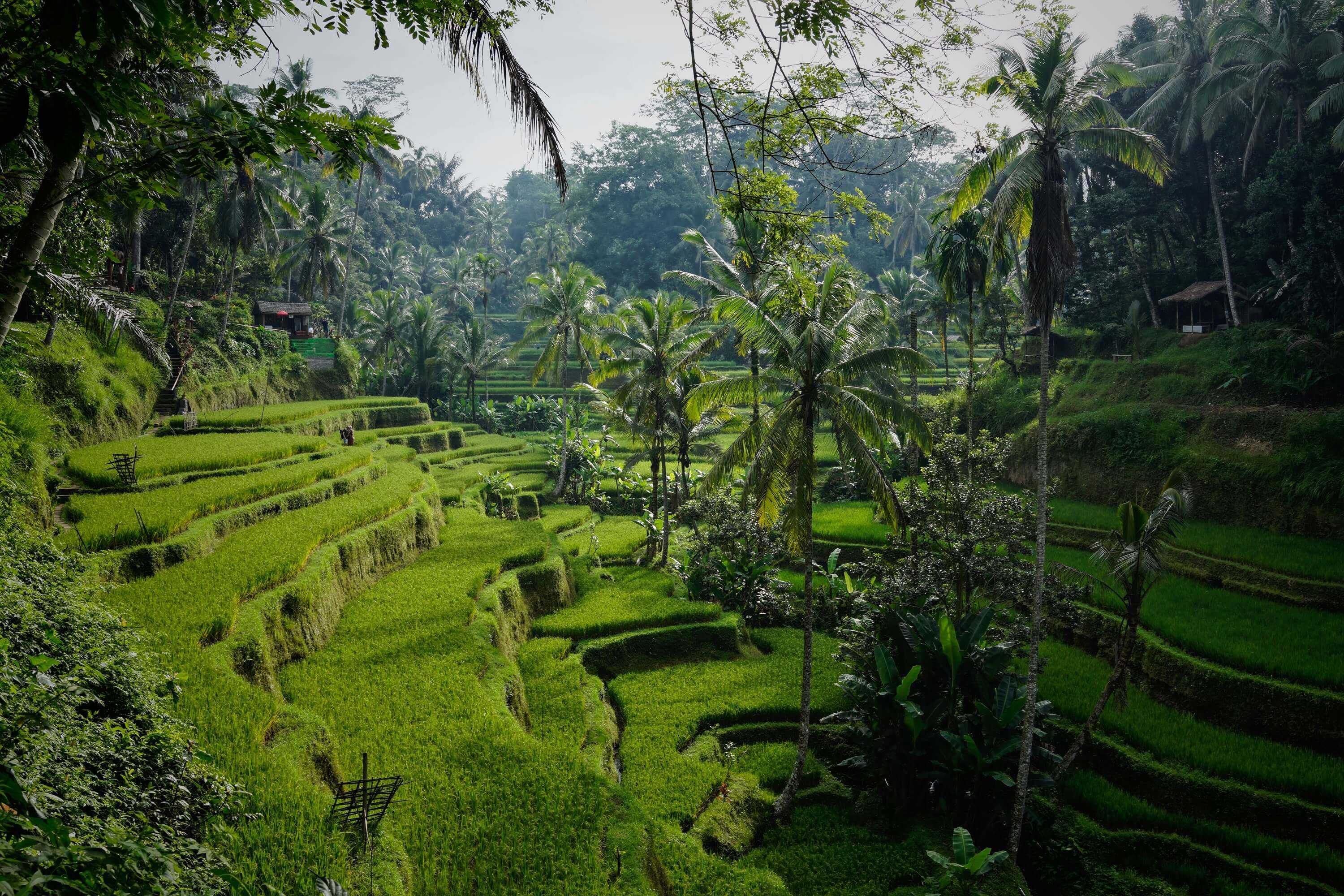 Life these days is stressful. Balancing work, family, friends and time for yourself can seem almost impossible – and when you deal with a flight issue, things can seem especially overwhelming. However, if you've experienced this and received 600 EUR in compensation, why not spend it on a relaxing retreat, a pampering wellness holiday or even learn to surf and meditate all in one week!
One of the go-to places for wellness holidays is Bali and it's easy to see why – the Indonesian island, known as the Land of the Gods, boasts stunning stretches of sand, countless temples and serene vistas and is the ideal place to head when you need to clear your mind of life's worries.
We have a list of the ultimate retreats on Bali where you can spend that compensation and give yourself a well-deserved break!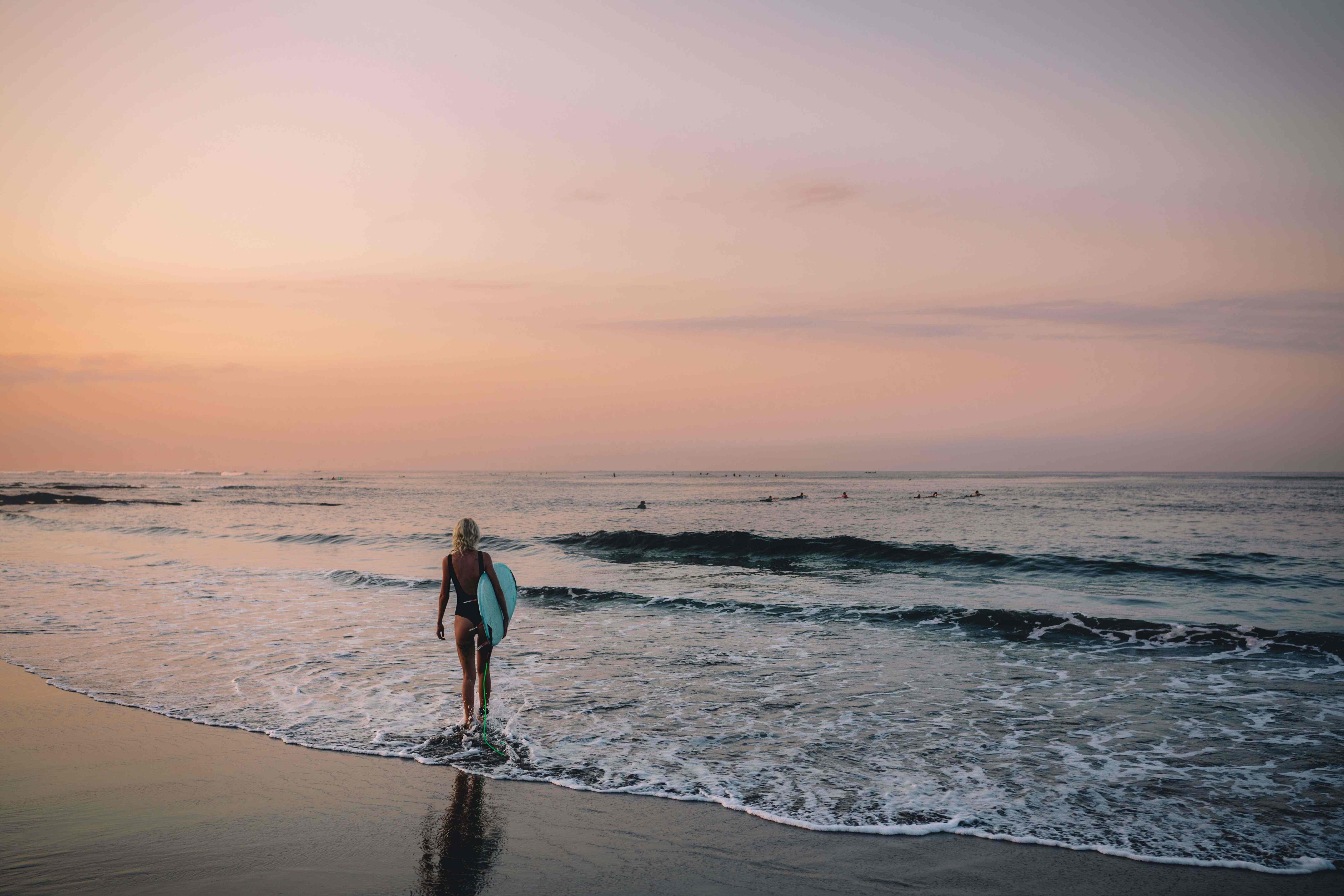 Surf your worries away*
Yoga and surf retreat
For a workout for your body and mind, combine namaste with catching waves:
An 8-day yoga and surf holiday starts from 525 EUR per person in this resort, situated by the sea in the peaceful little village of Canggu. You can enjoy healthy invigorating breakfasts, daily surf lessons and yoga instruction, unwind by the pool and explore the lush surroundings by scooter.
Yoga Bliss, on the idyllic island of Nusa Lembogen, offers a 7-day surf and yoga retreat starting from 480 EUR per person. During this blissful week, you have access to as many yoga classes as you like, heavenly massages, surf lessons and, of course, delicious fresh breakfasts to start your day.
Bali retreats for yoga
Sometimes you just need to breathe! Get away from it all, cleanse your soul and return home rejuvenated:
The most affordable of all our options, a week of yoga and wellness here is from only 267 EUR. After 7 days of yoga, tasty vegan meals and soothing Balinese massage, you'll feel like a new person – plus you'll have a little extra spending money left over!
Spend 4 days in the serene Purana Boutique Resort and feel your mind clear and your body decompress. For 526 EUR, you can learn Balinese dance, focus on your chakra with a daily private yoga lesson and enjoy a relaxing massage. Your breakfast and dinner are taken care of, so you'll feel utterly pampered every day.
Described as 'life changing', this 7-day Yoga-Mindfulness Retreat (from 566 EUR) offers the most extensive services of all our options. During the retreat, you are able to truly connect with yourself with a variety of yoga practices, discussions, meditation training and Tibetan singing bowl sessions. You also have an optional day of silence, when you can enjoy true serenity and peace.
Whether you're looking to align your chakra, learn how to do the bridge for the very first time, immerse yourself in meditation or find your inner peace on the waves, you can find what you want in Bali.
The great thing is, your 600 EUR in compensation can help you switch off, relax and destress – so what are you waiting for? It's time to treat yourself!
Happy travelling everyone!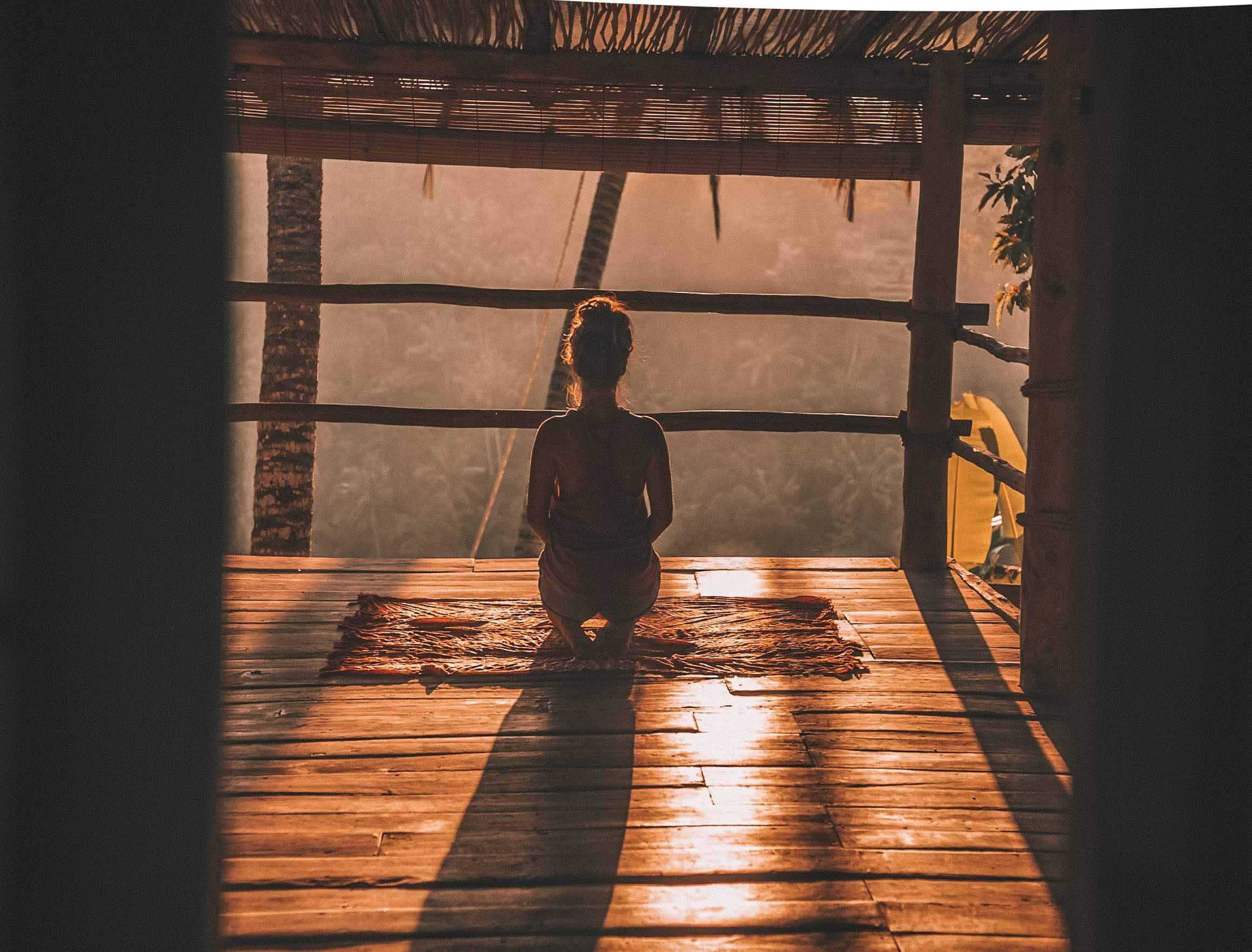 Start the day with yoga*

*images: Unsplash

Top image: Unsplash
Latest posts
British Airways pilot fired for bragging about flight cocaine use
In September 2023, a British Airways pilot found himself at the center of a scandal that rocked the aviation industry.
Passengers express outrage as flight faces double cancellation
A Brussels Airlines flight originating from Kinshasa, Democratic Republic of Congo, experienced an unexpected and frustrating turn of events when it was postponed twice.
Swiss Air passengers left in disarray as plane lands in Spain without luggage
Passengers, awaiting their belongings at the airport's baggage claim, were met with disappointment as their bags failed to materialize even after a two-hour wait.
About MYFLYRIGHT
MYFLYRIGHT is a legal tech company, specialized in the support of airline passengers affected by flight delays, flight cancellations, denied boarding, delayed or lost luggage and the refund of unused airline tickets. MYFLYRIGHT was founded 2016 in Hamburg, Germany. The company operates out of 3 offices, its headquarter in Hamburg and its branches in Prague, Czech Republic and Zaporizhia, Ukraine. Currently, MYFLYRIGHT employs a team of around 25 people working in Marketing, Operations, Legal, Customer Support and IT. The organization operates across 5 markets – Germany, United Kingdom, Romania, Austria, and Switzerland.
MYFLYRIGHT's goal is to provide access to justice for all aviation passengers who experience irregularities in their flight transportation. Notably, 75% of all compensation requests submitted by passengers get rejected. Whereas, MYFLYRIGHT is able to successfully execute the applicable customer claims in more than 98% of cases at court.
Get up to 600 €* in compensation
Check claim for free