A first-timer's guide to visiting Copenhagen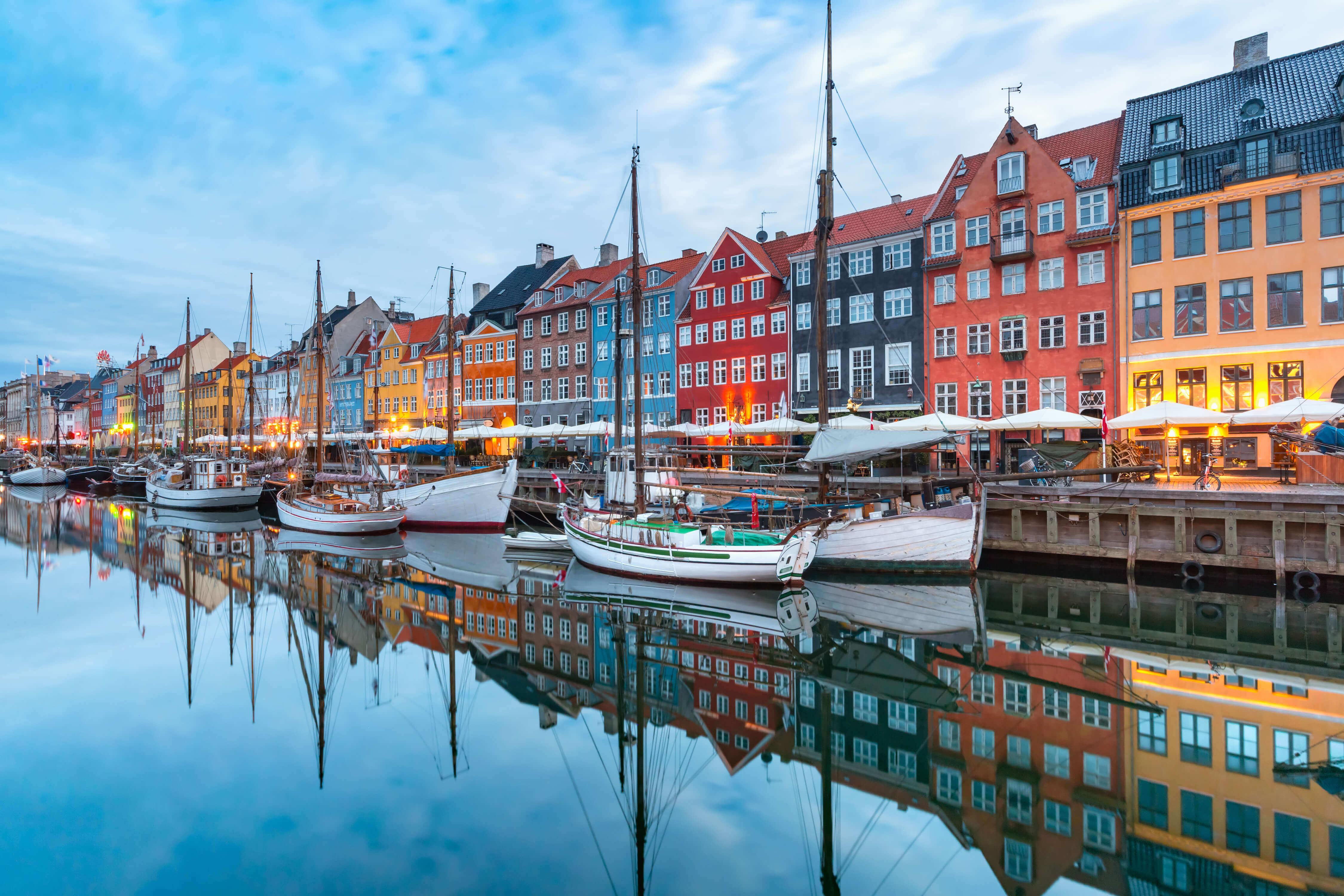 MFR travel team
Hey everyone! 😊 I hope you are all safe and healthy during these difficult times. Hopefully, everything will soon go back to normal and air travel will resume steadily. Once it is safe enough for everyone to travel again, I can highly recommend visiting Copenhagen. It is a relatively affordable option for a weekend trip with friends. Specially if you are travelling from Hamburg, there is a very convenient offer from the Deutsche Bahn (German railway services) – 29 € for one direction with the fast train. You arrive there in only 4 hours and a half. If you are travelling with some friends, I would not recommend booking a hotel because that might turn out to be quite expensive. Instead I suggest booking an Airbnb and sharing the price. It is much cheaper per person. If the Airbnb is equipped with a kitchen area, you could also buy food at the local supermarket and cook at home. This way you can save a lot of money from eating out, because Copenhagen's restaurants and cafés are quite pricey. The supermarket Netto is usually the preferred option here because of its fair prices and the similarity of the products to the German ones.
Top things to do in Copenhagen
When in Copenhagen, you can rent a bicycle to get around town faster. If the weather permits and you are up for it, I highly recommend it. The city is very safe to bike and the majority of people does it on a daily basis. My suggestion is to rent a bike at the Copenhagen Bicycles which is located in the city center next to Nyhavn. Speaking of Nyhavn, this is my favorite district in Copenhagen. It is basically the colorful neighborhood of houses that you see on every typical photo of Copenhagen. It is a renowned harbor area and it's wonderful to sit there and have a coffee on sunny days. Here you can also hop on a boat that floats you through the Copenhagen canals. It takes about an hour and costs approximately 20 euros. Keep in mind that Denmark does not use the Euro, but the Danish krone. 1 Danish krone equals approximately 0,13 €.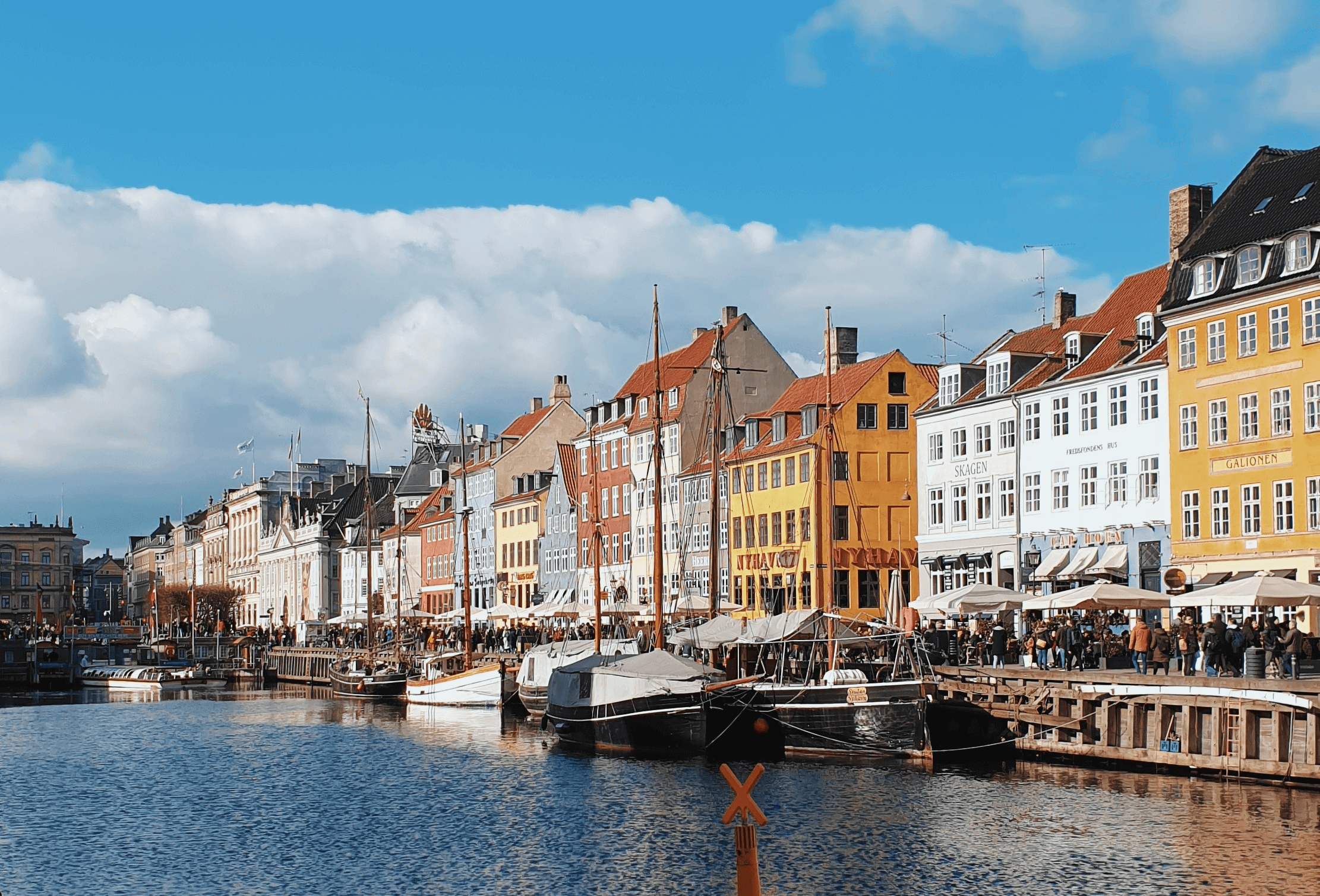 Nyhavn
Another sight worth seeing are the Tivoli Gardens. It is an amusement park which was founded in 1843 and has become a national treasure and an international attraction. Tivoli offers multiple amazing eateries and a high-end food stall market. It is also famous for its great architecture and the lovely little spots around the park that you can explore. Fairy tale writer Hans Christian Andersen visited many times, as did Walt Disney. Legend says that Walt Disney even found the inspiration to his own Disney World here.
Next in the list is the King's garden, which is also located in the city center and is definitely worth a tour. It is the oldest park in Copenhagen and it is perfect for a nice walk or a picnic. There you can visit the Rosenborg castle and explore its formal gardens. In early spring, the lawn in front of the castle is covered in purple crocuses and is a magnificent sight for taking pictures. We were lucky to visit Copenhagen during the early spring this year by coincidence and it turned out to be our last trip before the corona pandemic.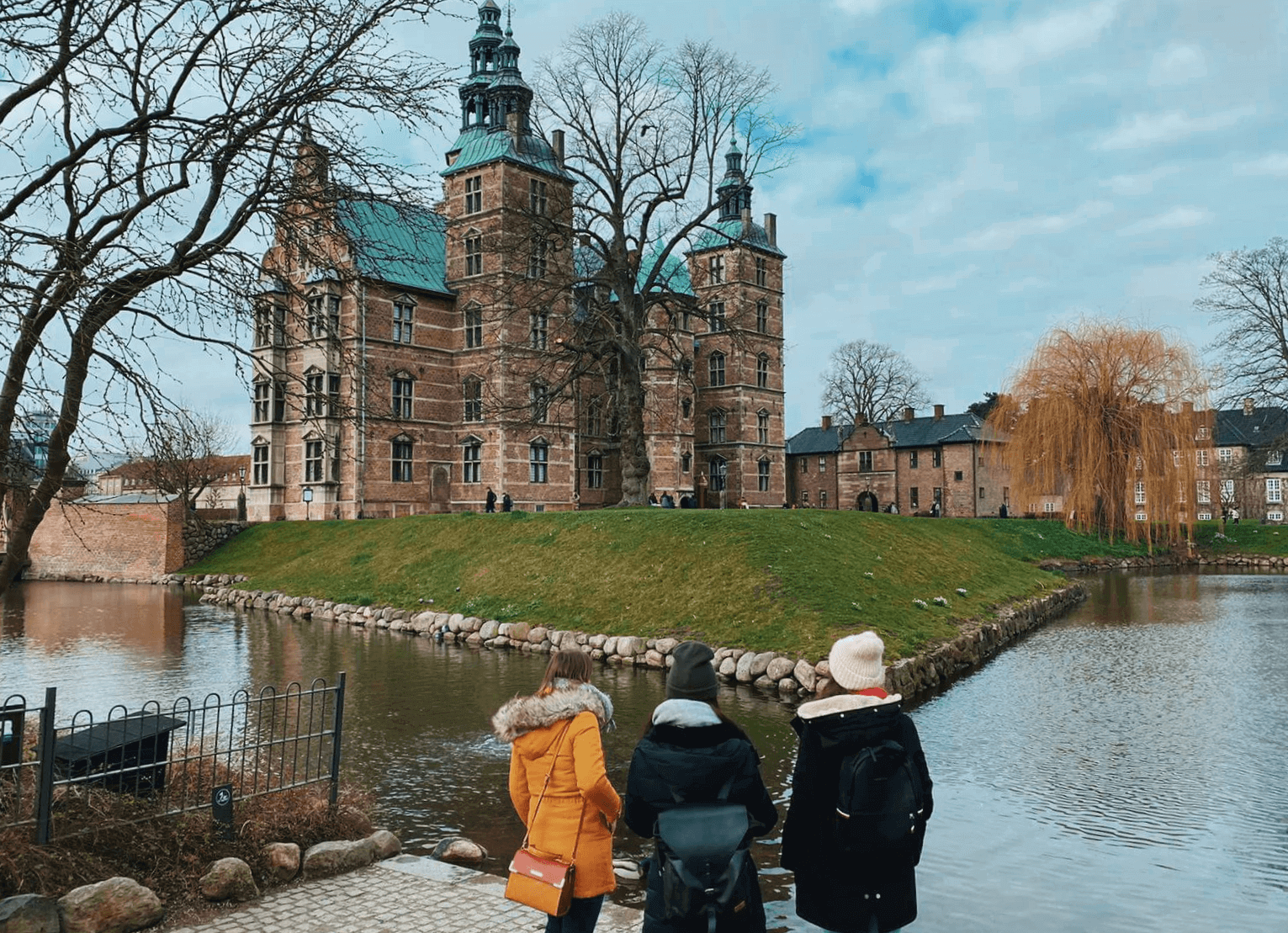 Rosenborg castle
Close nearby you will find the Amalienborg palace. It is a must for anyone with a taste for royal history and the life of Denmark's royal family who still resides inside the palace. It is not open to the public, but the view and the large Amalienborg Square outside the castle are valuable to see. We were instructed by our Airbnb hosts to visit the Palace Square at 12:00 PM so that we witness the changing of the Royal Guard, which was a very interesting experience. The ceremony takes place daily with the guard leaving Rosenborg Castle at 11:30 and marching to Amalienborg Palace. When the Queen is in residence, the guard is accompanied by the Royal Guards music band and they perform 3 to 5 very festive songs.
When you are in Copenhagen, you also absolutely need to visit Strøget – the distinguished shopping street in Denmark. It is a popular tourist attraction in the center of town as it is one of the longest pedestrian shopping streets in Europe (1,1 km). The fact that Strøget was made accessible only to pedestrians in 1962, marked the beginning of a major change in the approach of Copenhagen to urban life. Following the success of this initiative, the city put greater emphasis on pedestrian and bicycle access to the city at the expense of cars. This approach has in turn become internationally influential. Strøget offers a variety of shops, from budget-friendly chains to some of the world's most expensive brands such as Channel, Dolce & Gabbana, etc. My absolutely favorite spot there was the Disney store as I am a huge Disney fan. I spent about half an hour there and took about a hundred photos of the shop interior and their merchandise.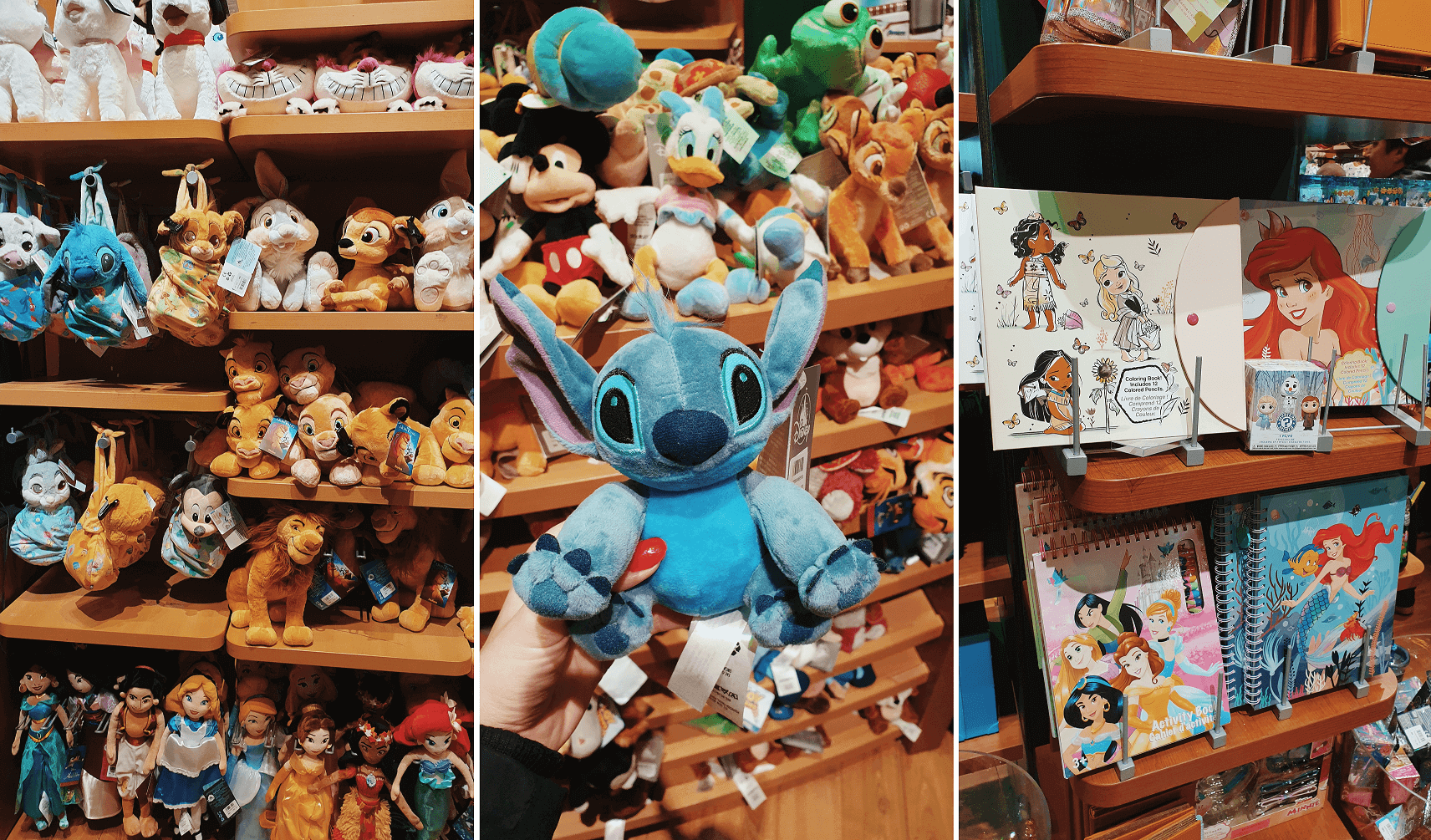 Disney merchandise
On our way we also saw Frederik's Church, Rådhuspladsen(City Hall Square) and the Royal Danish Theatre. All of these sights are located at a close proximity and can be visited on foot. However, if you would like to see the popular Little Mermaid statue, you would need to rent a bike or prepare yourself for a longer walk. The Little Mermaid is a well-known showplace in Copenhagen but to be honest, it is not very spectacular. It is located outside of the city center and it takes quite a while to get there and the area over there is not very exciting. If you decide not to see her, you will not regret it.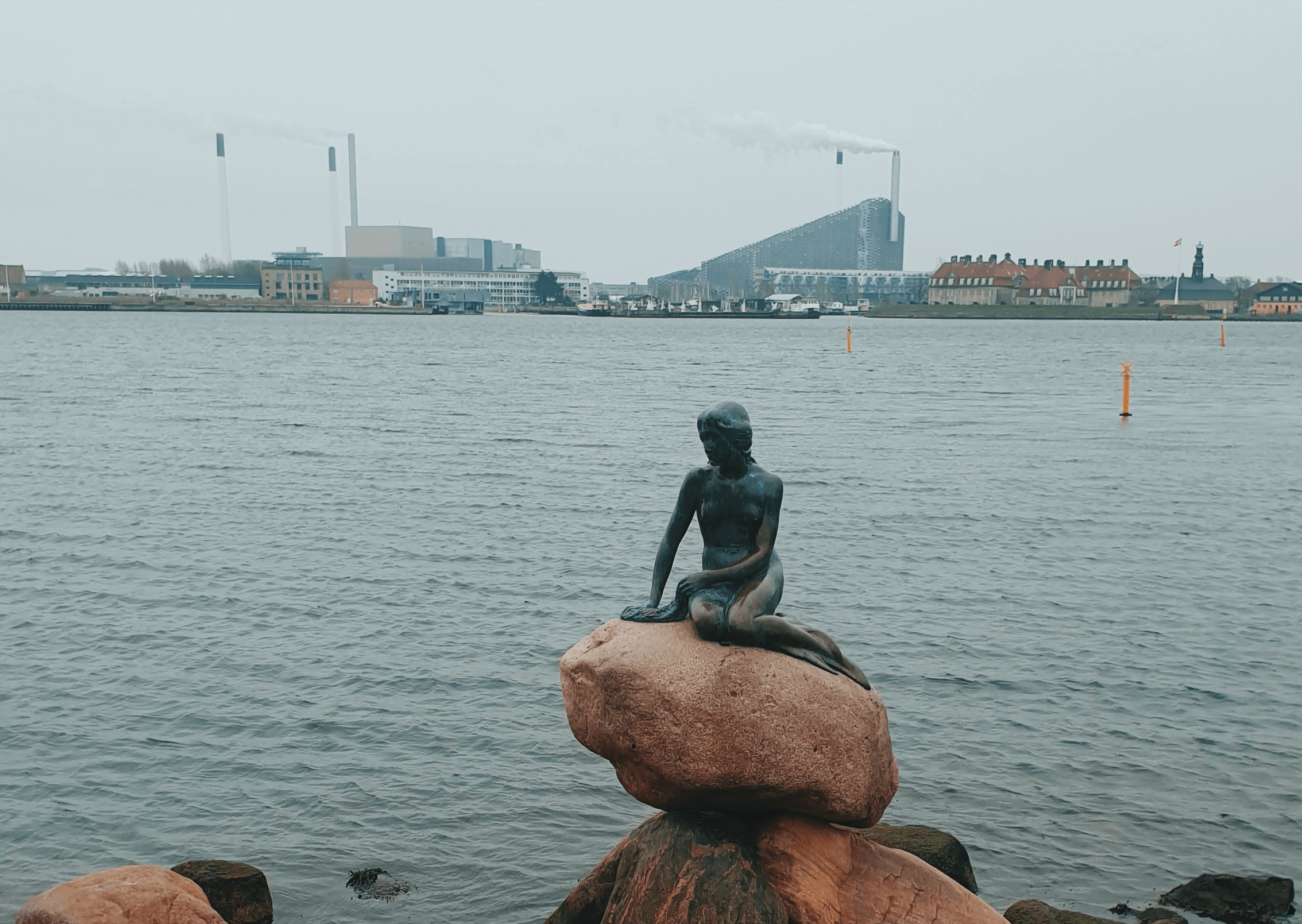 The Little Mermaid
What to do when the weather in Copenhagen is not good
If the weather in Copenhagen is not great, you can visit the acclaimed Black Diamond & Royal Library. The entrance to the building is free and it is not just an average library. It is worldwide recognized for its architecture and its panoramic view over the harbor. The name of the library stems from its prismatic sharp edges and black marble plates that resemble the features of a black diamond. The library is divided in 7 floors and offers not only reading rooms, but also a concert hall, exhibition galleries, a bookshop, a café and a restaurant.
If you are a fan of museums, I suggest the Danish National Museum and the Danish Museum of Art & Design. Both of them have a lot to offer and are the sort of attractions in which you could spend hours without realising. Copenhagen's National Museum, for instance, covers all eras of Denmark's past and has an interesting exhibition on Viking artefacts.
Where to eat in Copenhagen
All of this sightseeing will make you hungry at some point. If you decide to treat yourself to a nice dinner or a healthy snack, I can recommend the places I have listed below:
• Torvehallerne food market
The Torvehallerne food market is one of my favorite places in Copenhagen. What I love about it most is the diversity of food and drinks it offers – there are about 80 different stalls and you can find Danish delicacies, local vegetables, fresh fish, healthy food, cakes, other pastries and much more. There's a bit of something for everyone.
• Brunch at Plant power food
I loved this place! It is located on the Fælledvej street, it serves amazing breakfast and brunch meals in neat little bowls and the food there is suitable for a plant-based & vegan lifestyle.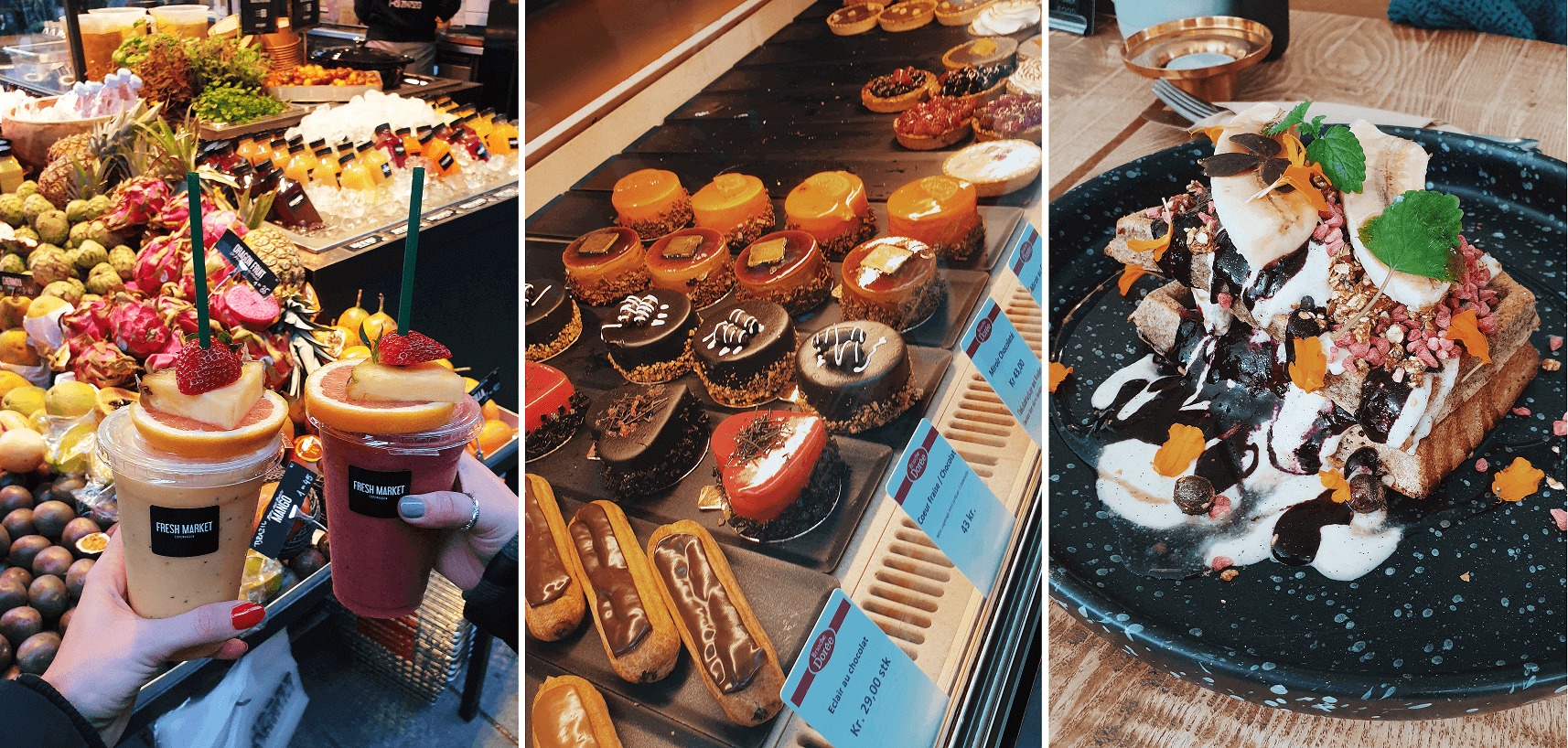 Torvehallerne on the left and in the middle, Plant power food on the right
• Traditional Danish lunch and a beer at Øl og brød
Pop over to Øl og brød on Vesterbro for a typical Danish meal. You will get the traditional smørrebrød here with a locally paired beer. The smørrebrød is a so called "open faced" sandwich that usually consists of buttered bread, topped with homemade pieces of fish or meat, cheese and other spreads. The way it is served is rather fancy as you can see on the picture below.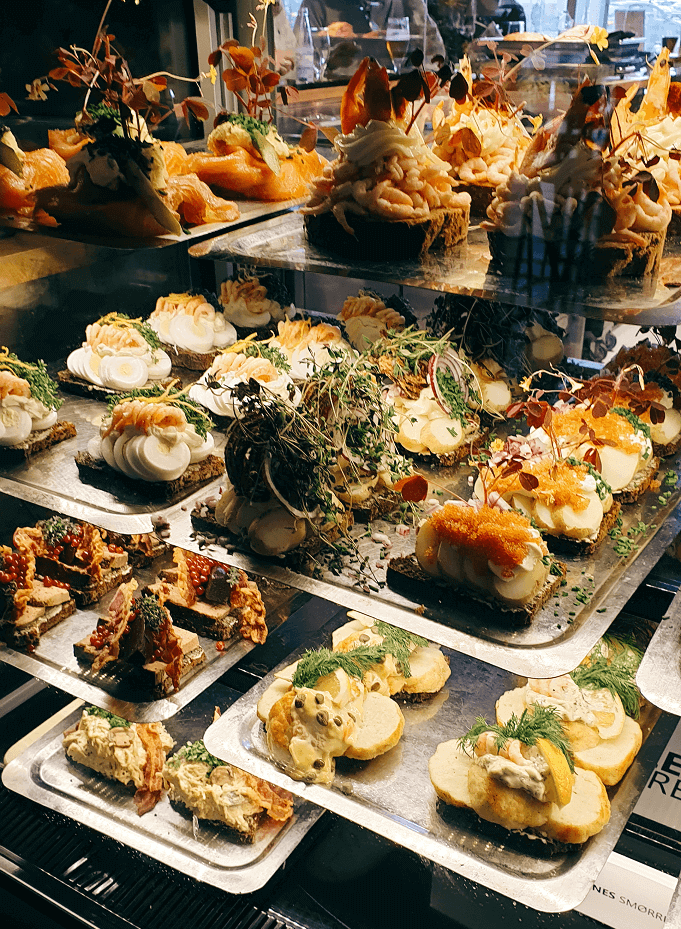 Smørrebrød
These are some of the places you should visit in Copenhagen. For me it was a great weekend escape to one of Europe's most beautiful, cultural capitals. I believe that Copenhagen has its own unique character and I would love to go there again in summer! Hope these tips are helpful for you 😊
All images courtesy of Yoanna Aleksandrova unless otherwise specified
Top image: Adobe Stock
Latest posts
Winter weather disruptions at Frankfurt Airport
The onset of severe winter weather has wreaked havoc on flight operations at Frankfurt Airport, causing widespread flight cancellations and flight delays.
Best German Christmas markets
Here's a closer look at some of our picks for the best Christmas markets in Germany.
Best places to visit in December: Winter destinations for every traveler
Whether you seek the adrenaline rush of skiing down snow-clad slopes or the soothing warmth of a tropical beach, there's a winter vacation destination tailored just for you.
About MYFLYRIGHT
MYFLYRIGHT is a legal tech company, specialized in the support of airline passengers affected by flight delays, flight cancellations, denied boarding, delayed or lost luggage and the refund of unused airline tickets. MYFLYRIGHT was founded 2016 in Hamburg, Germany. The company operates out of 3 offices, its headquarter in Hamburg and its branches in Prague, Czech Republic and Zaporizhia, Ukraine. Currently, MYFLYRIGHT employs a team of around 25 people working in Marketing, Operations, Legal, Customer Support and IT. The organization operates across 5 markets – Germany, United Kingdom, Romania, Austria, and Switzerland.
MYFLYRIGHT's goal is to provide access to justice for all aviation passengers who experience irregularities in their flight transportation. Notably, 75% of all compensation requests submitted by passengers get rejected. Whereas, MYFLYRIGHT is able to successfully execute the applicable customer claims in more than 98% of cases at court.
Get up to 600 €* in compensation
Check claim for free