A Munich tourist guide – from a local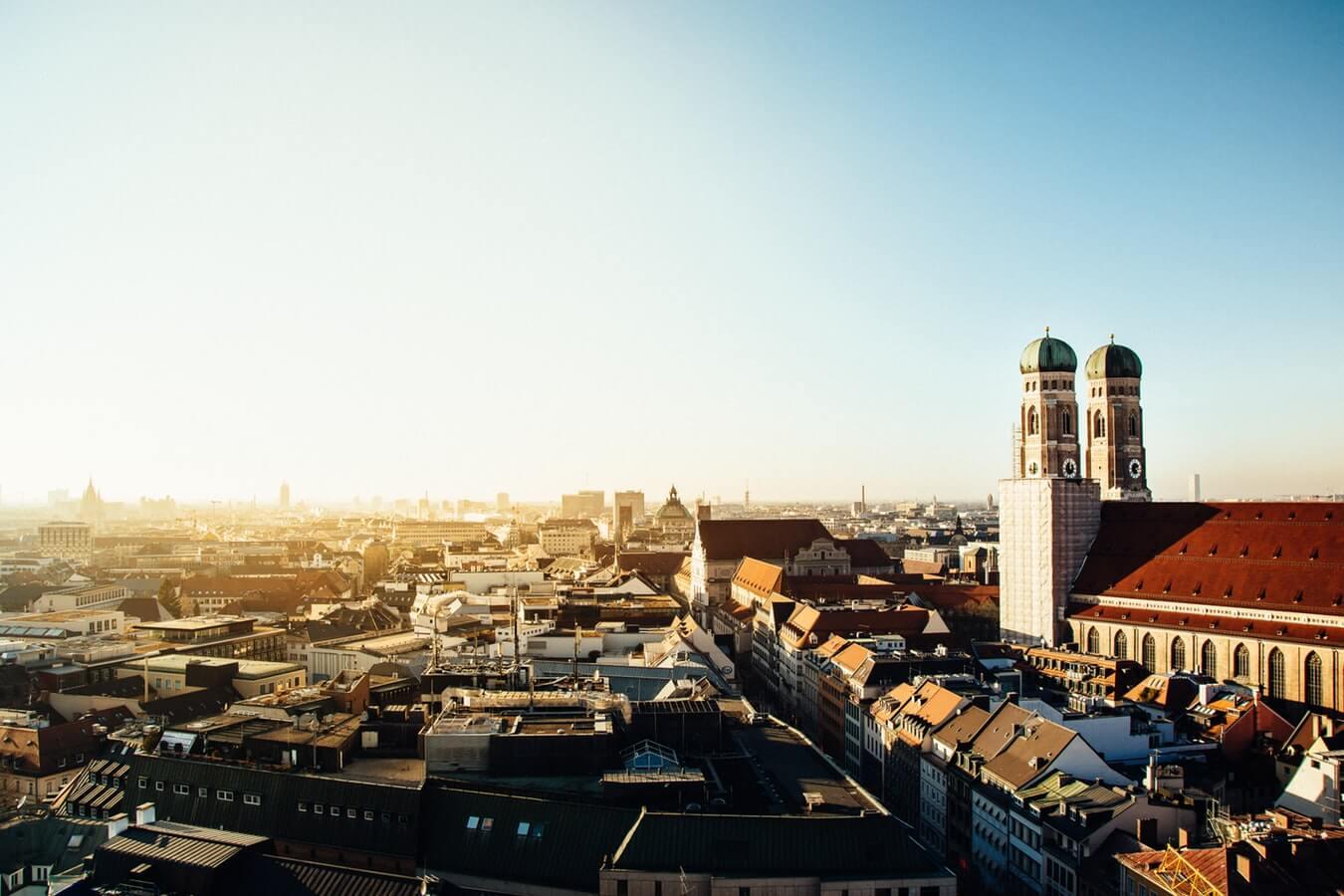 In "Like Locals", we interview people to find out all about the city they live in and what makes it special.
Today we're talking about Munich, which is not only rich in arts, culture, and history but is a nature-lover's paradise, with parks, gardens and the beautiful Isar River flowing through the whole city.
Taking us on a journey to his favourite spots in and around Munich is Philip, the Head of Business Development at a company specialized in marketing, who has lived in the city all his life. So, let's hear all the top tips and recommendations from a true local!
Hello Philip! Tell us a little about yourself and living in Munich.
Hi! I'm Philip (@phil_rusnak) I'm 36 years old and work for an online marketing agency. I have Czech roots but have been living in Munich since I was born. For over 10 years I have lived in beautiful Schwabing, which is one of the most popular parts of the city, especially for young people.

Philip, image courtesy of Philip, & Olympia Park, image: unsplash
Can you describe your perfect morning?
First, of course, I sleep in. Then I fortify myself with a carbohydrate-rich breakfast for the day ahead. Especially here in Schwabing, there are many nice small bakeries with all kinds of delicacies to excite your taste buds. If you want to eat out, no problem - Café Reitschule is a very nice location for an extensive Sunday brunch. I also recommend Cortidiano, which has 4 locations in Munich. The homemade sweet spreads are delicious!
"Watch surfers ride Munich's legendary
wave in the Eisbach"
After breakfast I go to the gym to balance my office job - the exercise does me good! There is a gym on every corner here in Munich:
You can work out here for as little as 20 € a month. Site only in German.
If you're looking for an all-inclusive experience (75 € a month), this may be more for you.
For a more individual approach, this spot offers personal training sessions at various prices, even including advice on nutrition.
So, whatever your budget or goal, there's something for everyone!
What are the best things to do in Munich during the day?
It really depends on the season, the weather and honestly, on the wallet - in Munich, the "city of the rich & beautiful" you can always enjoy a more upscale lifestyle if you want.
In summer it's clear: out to nature, in one of the many green areas such as Olympiapark, Westpark or the huge English Garden. The Isar River has beautiful spots from north to south, whether for leisurely picnics or barbecues, and you should definitely head to Flaucher Park. This is a beautiful area where you can relax on the banks of the Isar, spend the afternoon in a beer garden or go for a refreshing dip in the cool, clear water.
"When the weather in Munich's bad,
enjoy a wellness day in Erding Spa"
Active people can spend their time on hilly bicycle trails in the south or on a slightly more relaxed bike ride through the conservation wetlands in the north. You can also watch surfers ride Munich's legendary wave in the Eisbach ("ice brook" in English), a man-made river in the English Garden. Only dare to surf yourself if you are experienced though – for those less advanced there is Eisbach 2, a little further along the river.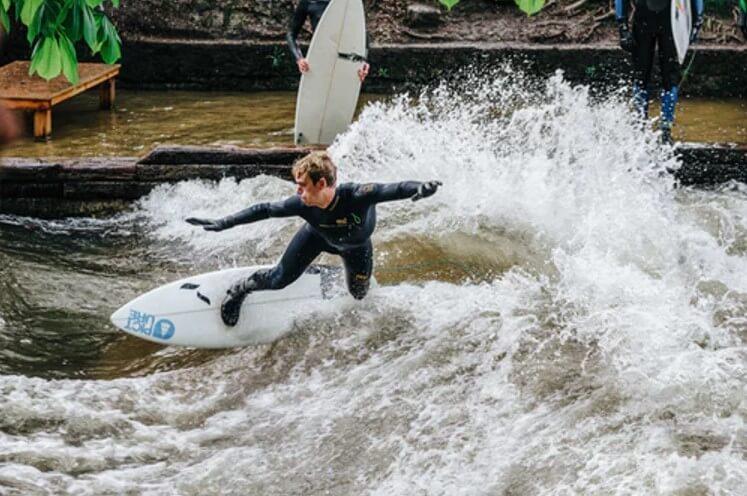 Surfer in the Eisbach, image: unsplash
Of course, there are numerous inviting beer places, especially popular is the one at the Chinese Tower. Otherwise, you can also stroll through the city to the Victuals Market and fill up on fresh fruit, vegetables, and cheese, or with a real Munich Leberkässemmel (a type of meat sandwich).
In winter, the Christmas markets are "the place to be". My tip: the medieval Christmas market at Odeonsplatz!
Can you suggest what to do in Munich if the weather's bad?
In bad weather, you can spend an afternoon in one of the big shopping malls such as the Riemarcaden, the Olympia Einkaufszentrum or the Pasing Arcaden.
For culture vultures, there is a huge selection of museums and exhibitions to choose from. Technology fans should visit the Deutsche Museum, where you'll find the planetarium, tons of interactive exhibitions, as well as workshops and demonstrations on topics from ship building to the super popular high-voltage one which runs twice a day. The Pinakotheken is perfect for anyone who is into art. It's actually three galleries – each covering a different era. Whether you're a fan of the Old Masters or Andy Warhol is more your style, there will be something that you'll love. For those interested in a bargain, on Sundays the entrance fee is only 1 €!
"For the best nightlife in Munich stroll
up and down Leopoldstrasse"
My personal favourite thing to do when the weather in Munich's bad is enjoy a wellness day in Erding Spa, which is easily accessible by S-Bahn, or in Paradise Spa. The latter is a bit further away, but usually not so crowded. In both, you can enjoy a variety of saunas and pools, beauty treatments and fantastic food of different cuisines. In Erding Spa, you can lie in the "Tourmaline Dome", where hot gemstones help you relax and are supposed to improve your metabolism.
Where do you go for a night out in the capital of Bavaria?
Hofbräuhaus is the oldest beer hall in Munich and therefore quite touristy - you will also find a great selection of traditional Bavarian taverns elsewhere. The Schneider Bräuhaus in the valley or the Augustiner Bräustuben by Hackerbrücke station not only have the world's best beer, but also hearty food on the menu. Try the beef Sauerbraten (pot roast) with pretzel dumplings and cabbage – you won't be disappointed! For meat lovers, the spare ribs at Rusticana in the east of Munich are a MUST! Footballers from FC Bayern München also dine there regularly. Because it's so hugely popular, you should reserve a table a few weeks in advance.
"Take a day trip from Munich to
one of the many lakes"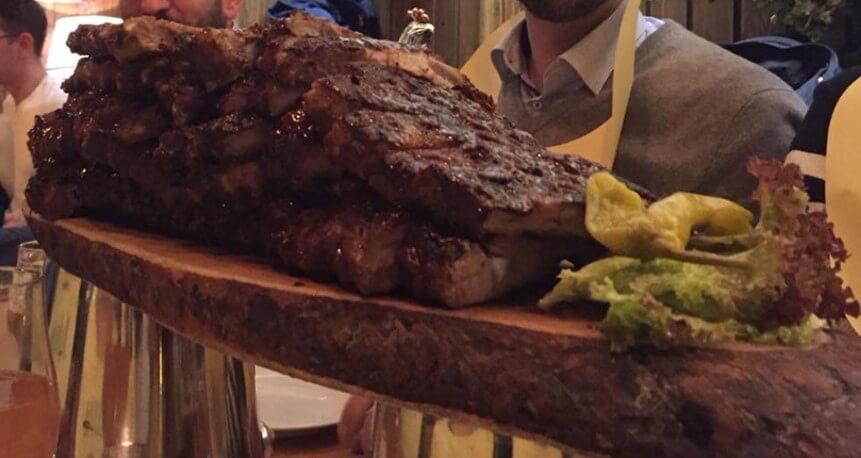 Ribs in Rusticana, image courtesy of Philip
For an evening cocktail and the best nightlife in Munich you can simply stroll up and down Leopoldstrasse, there is one bar after another along this gorgeous boulevard. If you want to try something outside the mainstream, in Stammbar you can tap your own beer! Hotspot number two is Müllerstrasse, the 700-metre long street in the hip district of Glockenbach. A true representation of this area is Niederlassung bar. Here you can meet in cosy corners among bookshelves in a warm atmosphere. In the Ksar Bar Club, you will be entertained by the spectacular bartender shows. Of course, for a more luxurious experience, there are always plenty of trendy clubs and bars like Hugo´s or Bayerischen Hof which are frequented by all the Munich socialites.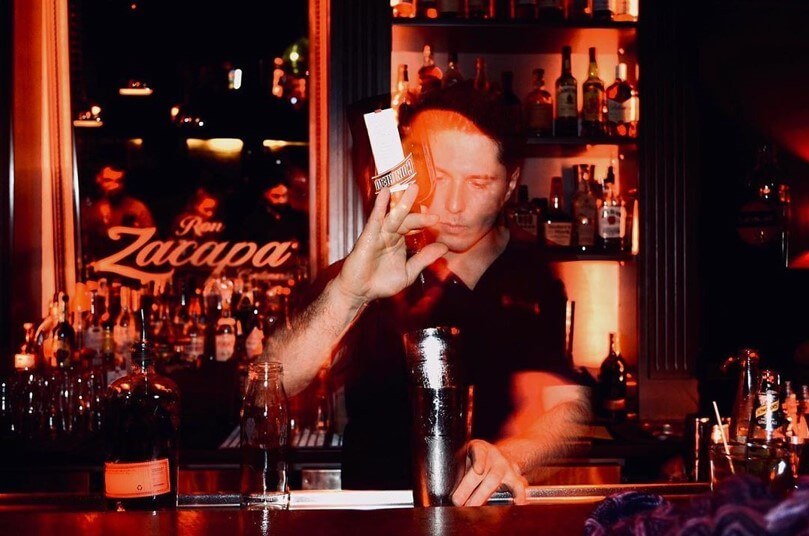 Bartender Filip in Ksar Barclub, image courtesy of Philip
Where do you go to escape the city?
Take a day trip from Munich to one of the many lakes around the city:
These lakes are in the immediate vicinity and easy to reach by S-Bahn.
A bit further away, the local brewery by Tegernsee Lake is my favourite.
There is a small sandy beach here where you can relax in the evening after sunbathing, with a BBQ, chillout music and a sundowner.
And don't forget the nearby Alps, where you can go hiking in the summer and skiing in the winter.
That's Munich. A great city. A versatile city. My city.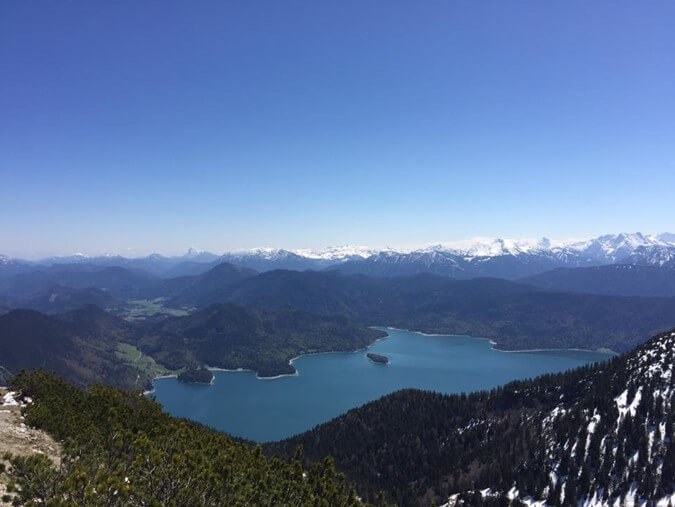 The Alps, image courtesy of Philip
Top image: unsplash
Latest posts
Swiss Air passengers left in disarray as plane lands in Spain without luggage
Passengers, awaiting their belongings at the airport's baggage claim, were met with disappointment as their bags failed to materialize even after a two-hour wait.
Ural Airlines' Airbus A320 forced to make emergency landing in wheat field
An Airbus A320 operated by Ural Airlines was faced with the possibility of running out of fuel, leading its crew to execute an emergency landing in a wheat field.
20 000 sheep take flight to Saudi Arabia
In addition to machinery, textiles, time-sensitive items like medications and food, live animals are often transported by air freight.
About MYFLYRIGHT
MYFLYRIGHT is a legal tech company, specialized in the support of airline passengers affected by flight delays, flight cancellations, denied boarding, delayed or lost luggage and the refund of unused airline tickets. MYFLYRIGHT was founded 2016 in Hamburg, Germany. The company operates out of 3 offices, its headquarter in Hamburg and its branches in Prague, Czech Republic and Zaporizhia, Ukraine. Currently, MYFLYRIGHT employs a team of around 25 people working in Marketing, Operations, Legal, Customer Support and IT. The organization operates across 5 markets – Germany, United Kingdom, Romania, Austria, and Switzerland.
MYFLYRIGHT's goal is to provide access to justice for all aviation passengers who experience irregularities in their flight transportation. Notably, 75% of all compensation requests submitted by passengers get rejected. Whereas, MYFLYRIGHT is able to successfully execute the applicable customer claims in more than 98% of cases at court.
Get up to 600 €* in compensation
Check claim for free