A tour of central and northern Italy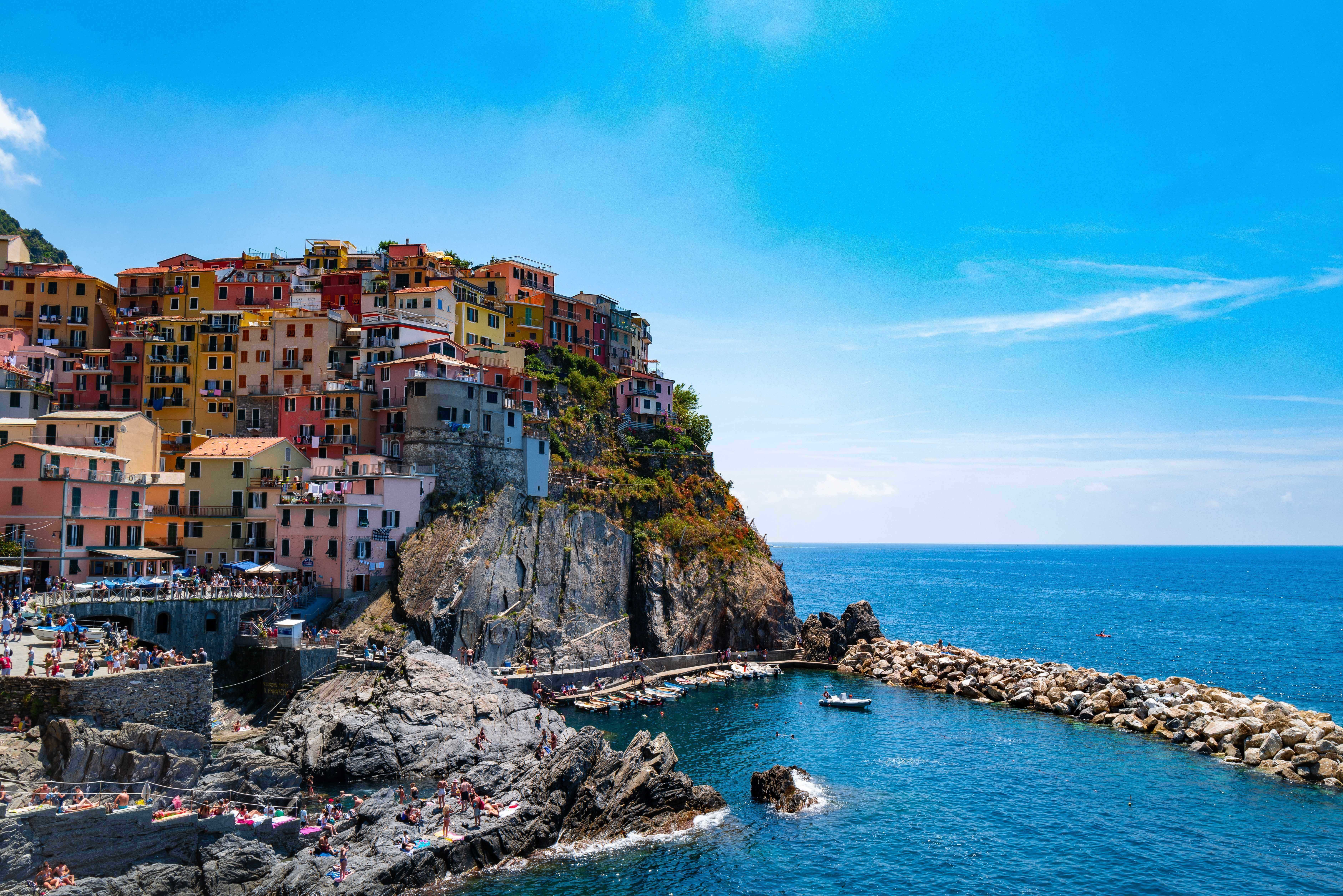 A note from MYFLYRIGHT: We realise that people currently aren't travelling and are aware of how serious the situation is right now in Italy. However, we decided to publish this blog by our Juniour Product Manager, Yoanna, so you can have some great ideas of where to explore when things do finally improve. For now, please enjoy the read 😊

Hey everyone! My name is Yoanna, I'm Bulgarian and I live in Hamburg, Germany. I work in marketing, so I'm always taking tons of pictures. I love travelling as I'm sure most of you do too! My trips are all about nature, the beach, cute city centres and tasting lots of food. Today I'm going to tell you about my wonderful holiday in Italy and how I managed to travel comfortably on a budget.
My boyfriend and I set off on our 2-week trip around Italy in July. We mainly used our car and on two occasions we went by bus and train. July is peak season, so we started planning about two months in advance, and in order to save some money on accommodation, we decided to use a tent and stay at campsites instead of hotels – camping only costs around 20 € per night. Why did we go for campsites rather than just setting up our tent in a forest somewhere? Well, campsites have running water, showers and toilets, plus a small supermarket and a restaurant, which is all very convenient!
We also had a blow-up mattress for 2 people to make sure we were comfortable sleeping in our tent. A very helpful tip: if you bring a blow-up mattress, don't forget to take a pump with you! I would suggest an electric pump to save your energy 😊.
As you can see on the map below, the places we visited were: Lake Idro, Sirmione, Verona, Venice, Riomaggiore, Monterosso, Pisa, Cecina, Siena and Volterra.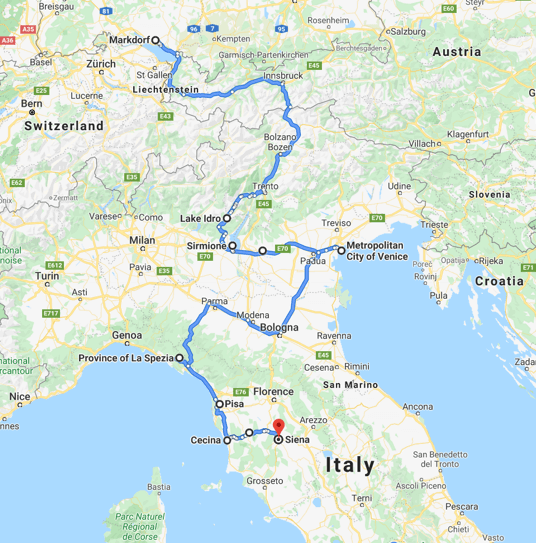 Map of our trip

The highways (autostrada) are toll roads. When you enter the autostrada, you take a ticket and then pay it when you exit - the price depends on the number of kilometres you travelled. This is an expense that can't be avoided unless you want to drive on slow country roads. It's also best that you have some cash as this makes the payment process faster.

DAY 1, 2 & 3: Lake Idro
We started our trip from the south of Germany and drove to Lake Idro (Italian: Lago d'Idro). The lake is surrounded by mountains and the climate is slightly cooler than the southern parts of Italy. We booked a place in a campsite for 3 nights at AZUR Sportcamping Rio Vantone. The cool thing about it was that the campsite was located right by the lake and we had a magnificent view, plus there was a great restaurant, La Pentolaccia, nearby, which is famous in the area for its delicious pasta and pizza.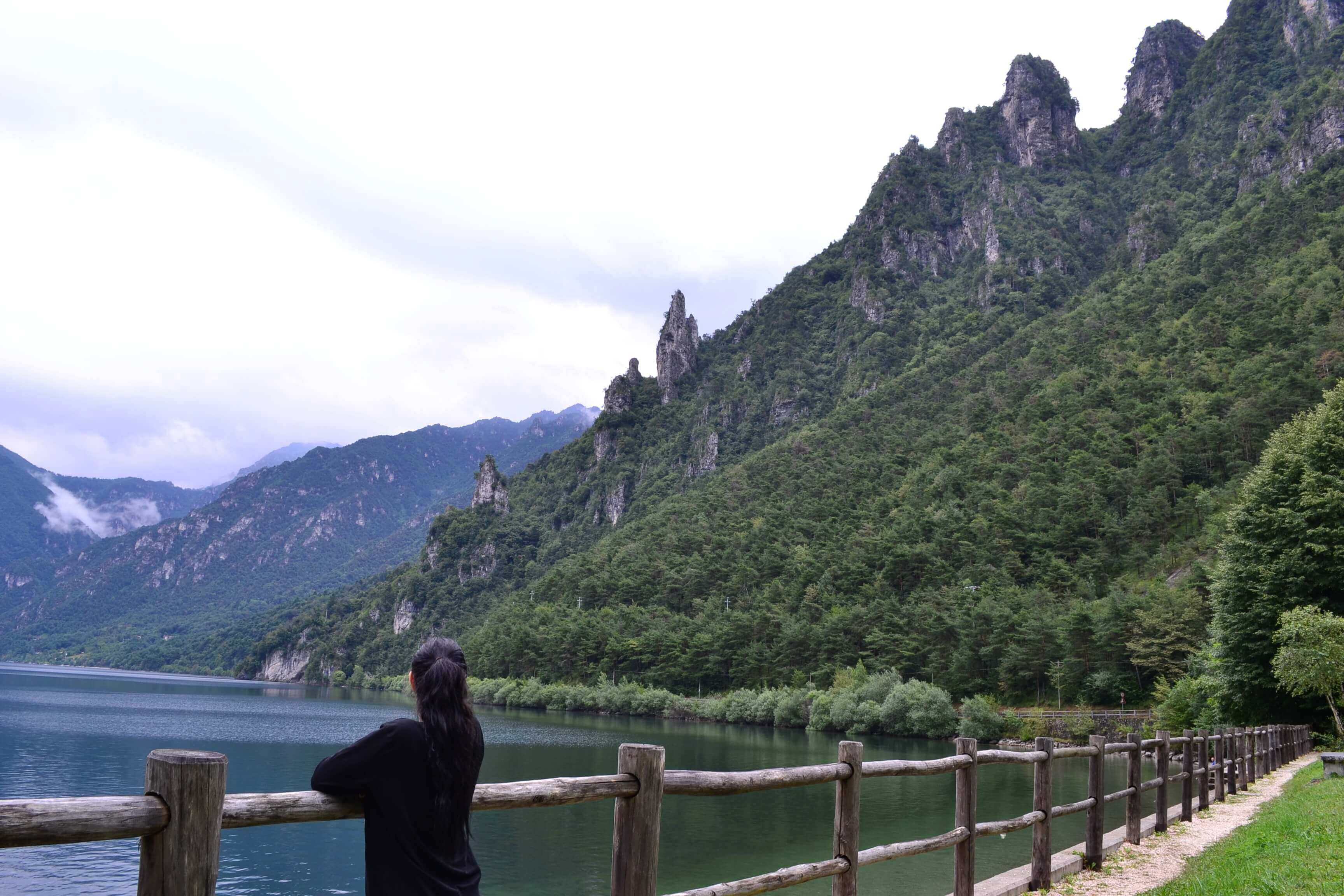 Lake Idro

We rented a canoe and took it for a spin around the lake. There are plenty of activities you can do on or by the water - windsurf, rent a boat, catamaran or a motorboat, learn how to windsurf or hire a bike for a ride around the lake. In addition, there's a swimming pool, beach volleyball, table tennis and an entertainment club for kids, where parents can take their children. The facility itself has a restaurant, a bar and even a small clothes boutique - and of course, necessities like WIFI, showers and toilets. When you book early and depending on the number of nights you're staying, it costs approximately 25 € per night.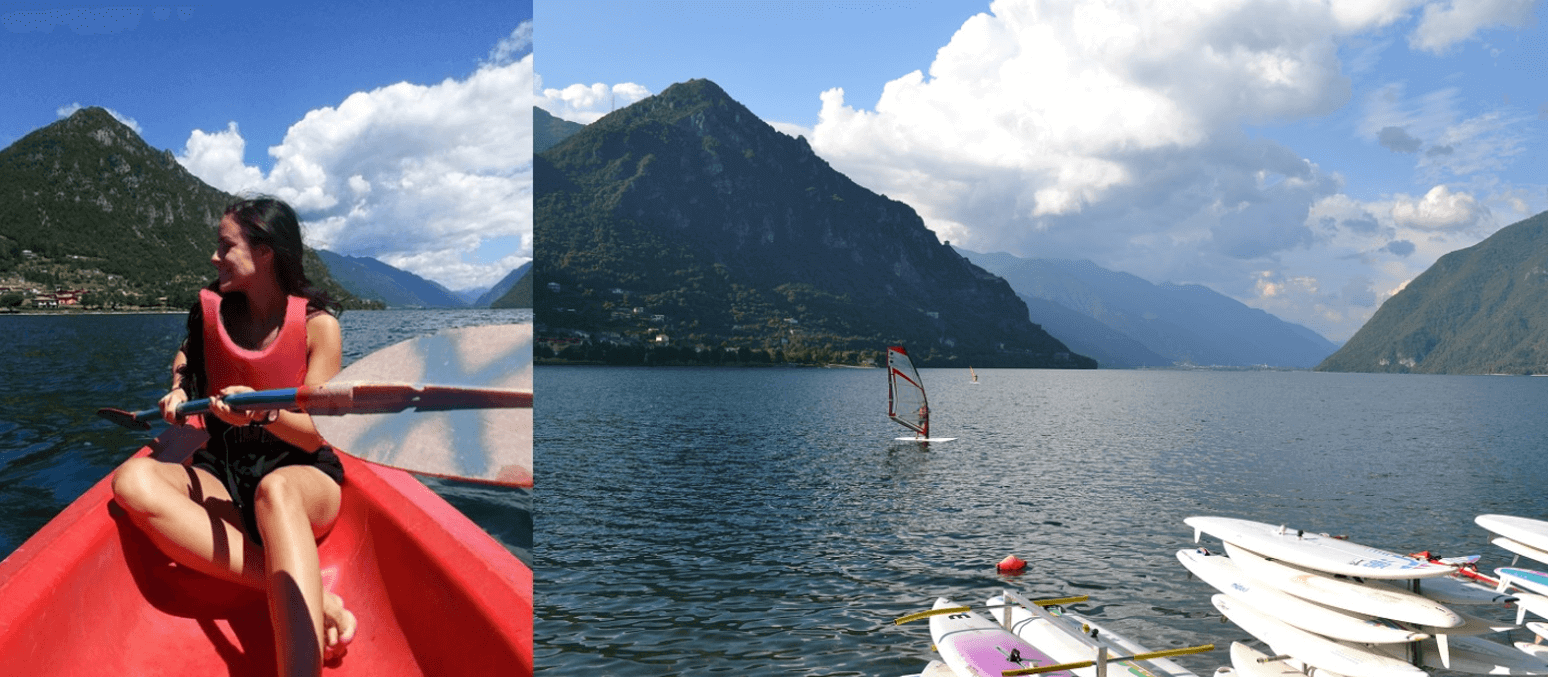 Canoeing and windsurfing at Lake Idro

DAY 4: Sirmione & Verona
After packing everything in the car, we drove to Sirmione. This is a gorgeous little town surrounded by the clear water of Lake Garda. It's not so well known, and it's wonderfully secluded with stunning views. Must-sees here include Scaligero Castle, the Church of San Pietro in Mavino and the Caves of Catullo, which featured in the Academy Award-nominated movie "Call Me By Your Name".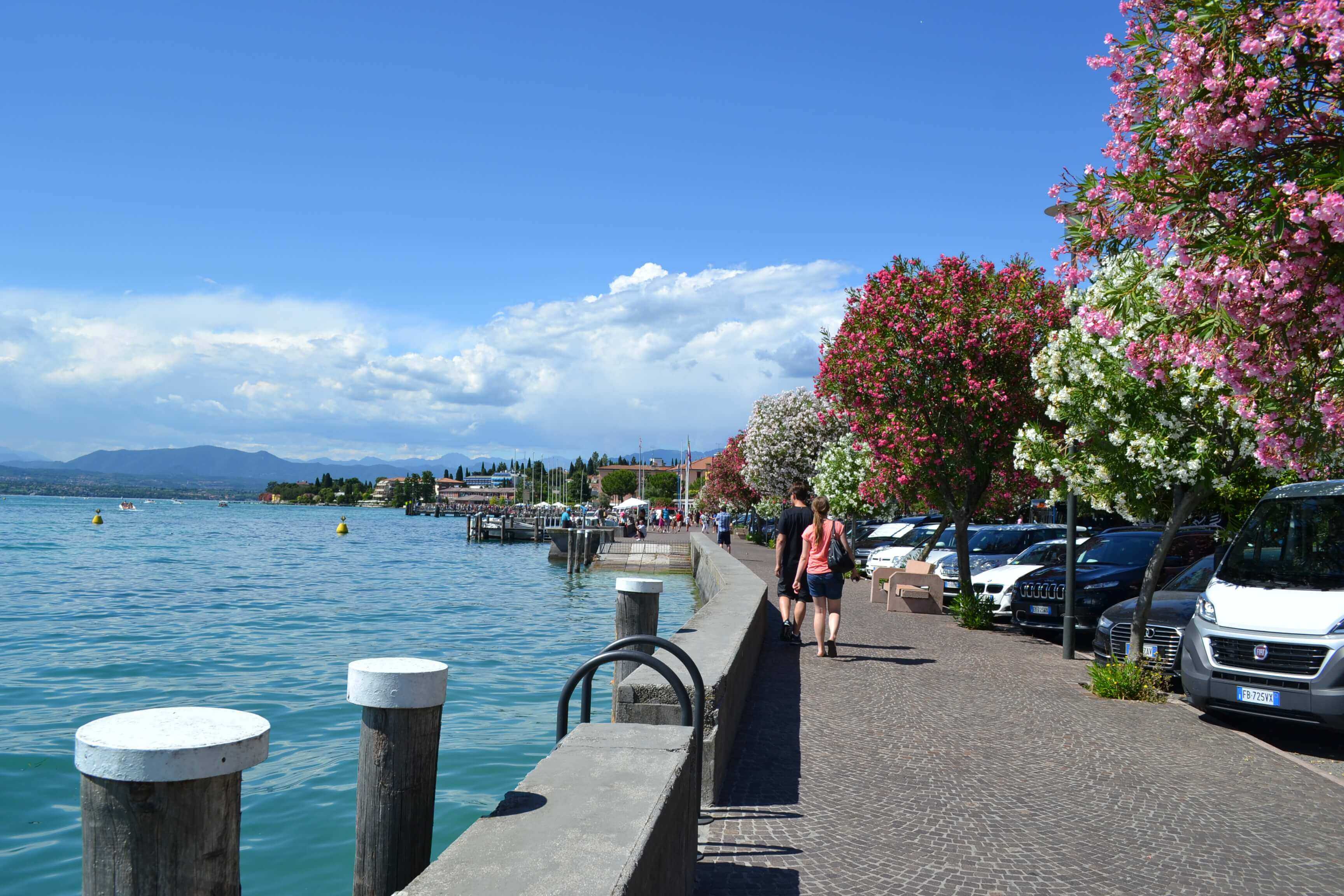 Lake Garda

Next, we visited Verona. The city has been declared a World Heritage Site by UNESCO because of its urban structure and architecture. Verona is also famous for Romeo and Juliet as most of you probably know, but that's not the only reason for visiting. Besides Juliet's balcony, the most famous sights are the Verona Arena, the Castelvecchio Bridge, Piazza delle Erbe, and the Basilica of San Zeno. The city itself is delightful and very romantic. We spent a night there at a lovely bed and breakfast and enjoyed an evening walk around the city centre.

DAY 5: Venice
The next day we drove to our bed and breakfast close to Venice. We chose one outside the city centre as they are much more affordable. The one we stayed at is right next to a bus stop, so you can easily head into town from there. The bus ticket is around 3 € per person and it takes about 20 minutes to reach the city. Venice is quite touristy but it's definitely a must-see at least once in your lifetime. A note – as it's very crowded, watch your belongings carefully!
The sights you can't leave Venice without seeing are St Mark's Basilica, which houses the relics of St Mark the Evangelist, the Doge's Palace, Piazza San Marco, the Grand Canal, the Rialto Bridge and the Bridge of Sighs.
Also, if you get the chance you should hop on a gondola. The private tour costs about 80-100 €, but you can split it with some friends or other people that would like to join, so that it ends up costing around 20 € per person. In my opinion, it's totally worth it!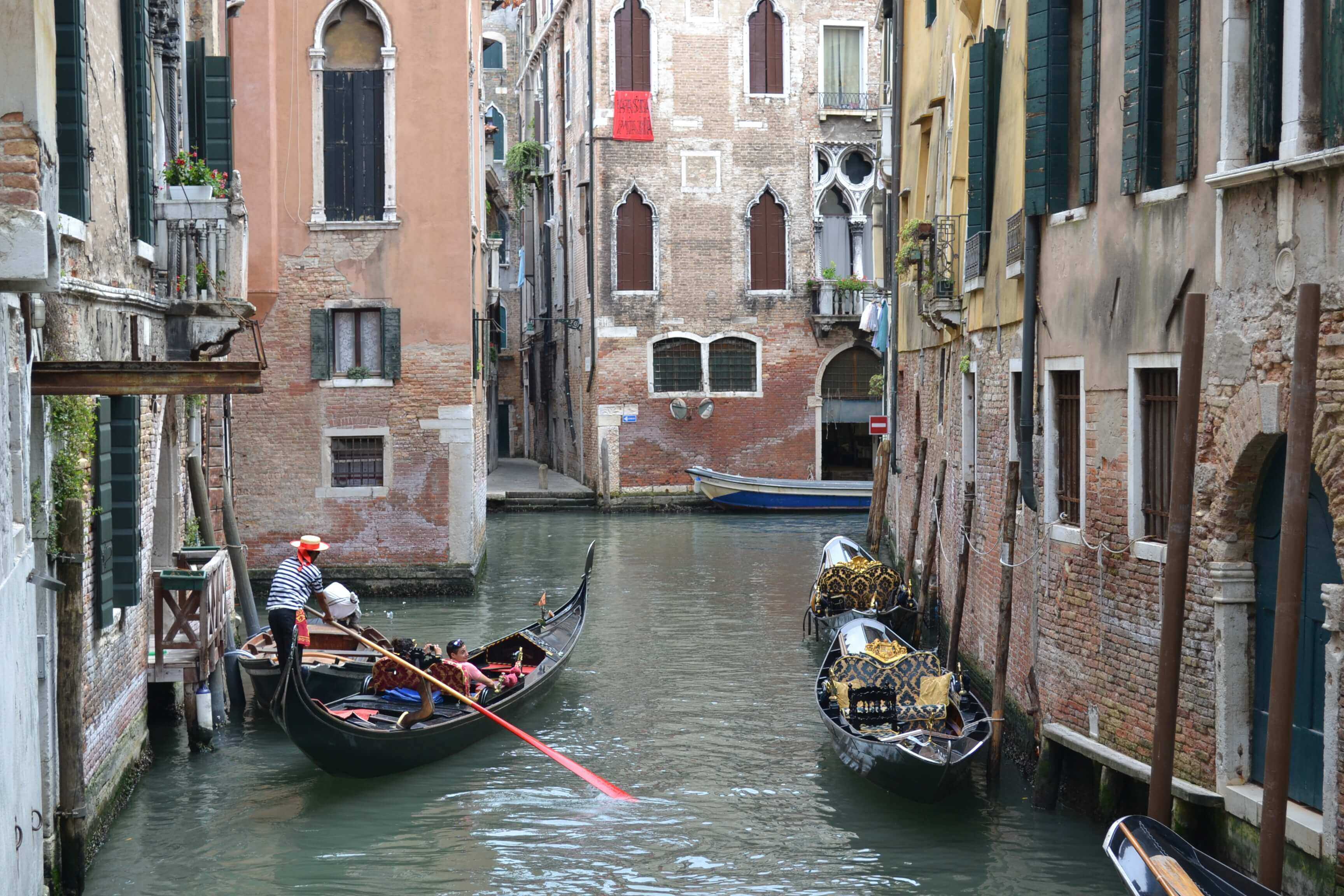 Venetian gondolas

DAY 6: Riomaggiore, Monterosso & Pisa
The next day we visited the province of La Spezia. It's located at the head of the Gulf of La Spezia in the southern part of the Liguria region of Italy. On the way there, we parked the car and took the train, because the roads leading to it are very narrow and parking is limited.
We strolled around the picturesque fishing villages of Riomaggiore and Monterosso, which are both part of the Cinque Terre, five villages on the Italian Riviera famous for their breath-taking beauty.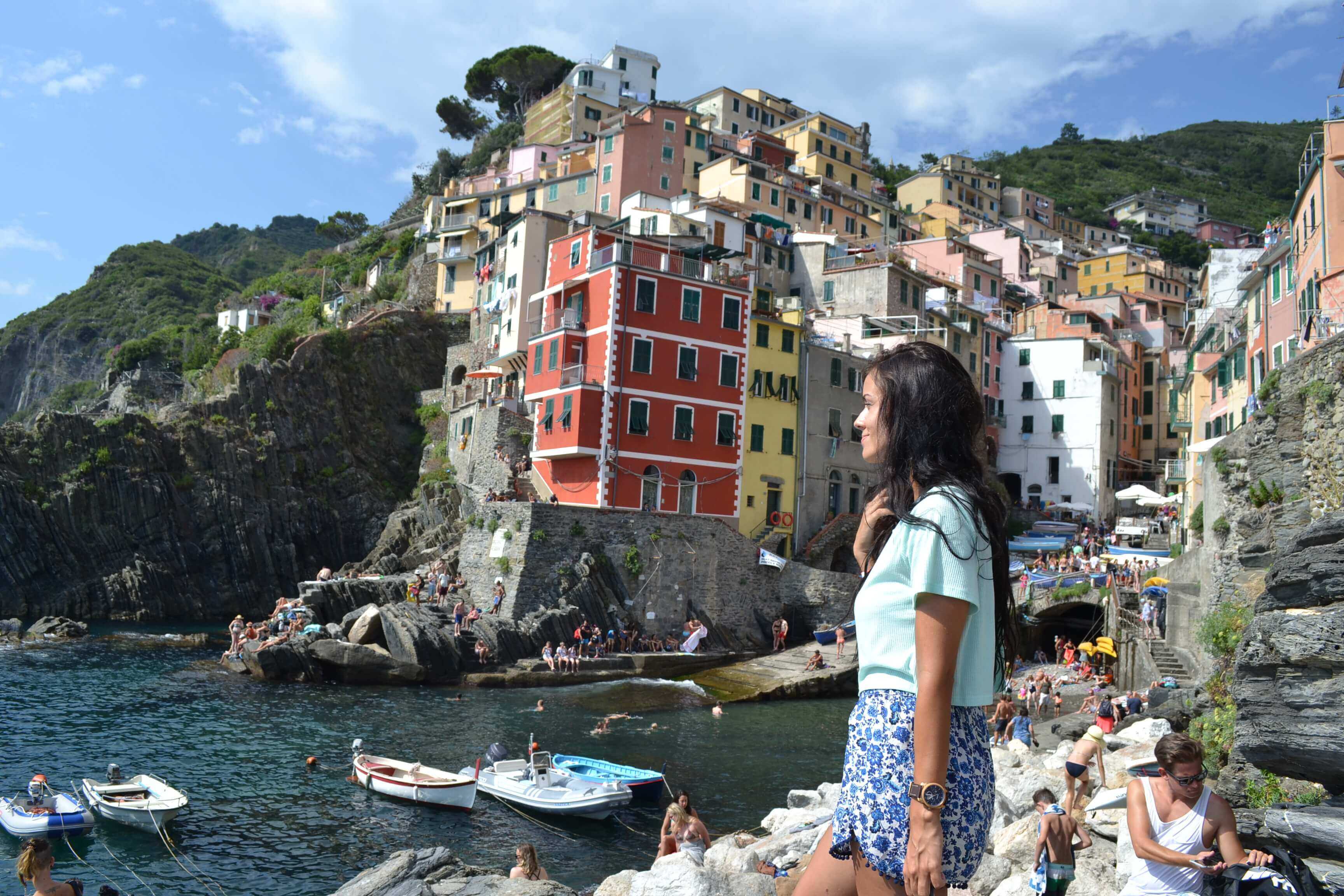 Riomaggiore

After La Spezia, we drove to Pisa, where of course we visited The Leaning Tower of Pisa. Unsurprisingly, it's very touristy but a sight you should definitely check off your list. It was a lot of fun watching everyone taking pictures with the tower, which has a nearly 4-degree lean, the result of its unstable foundation.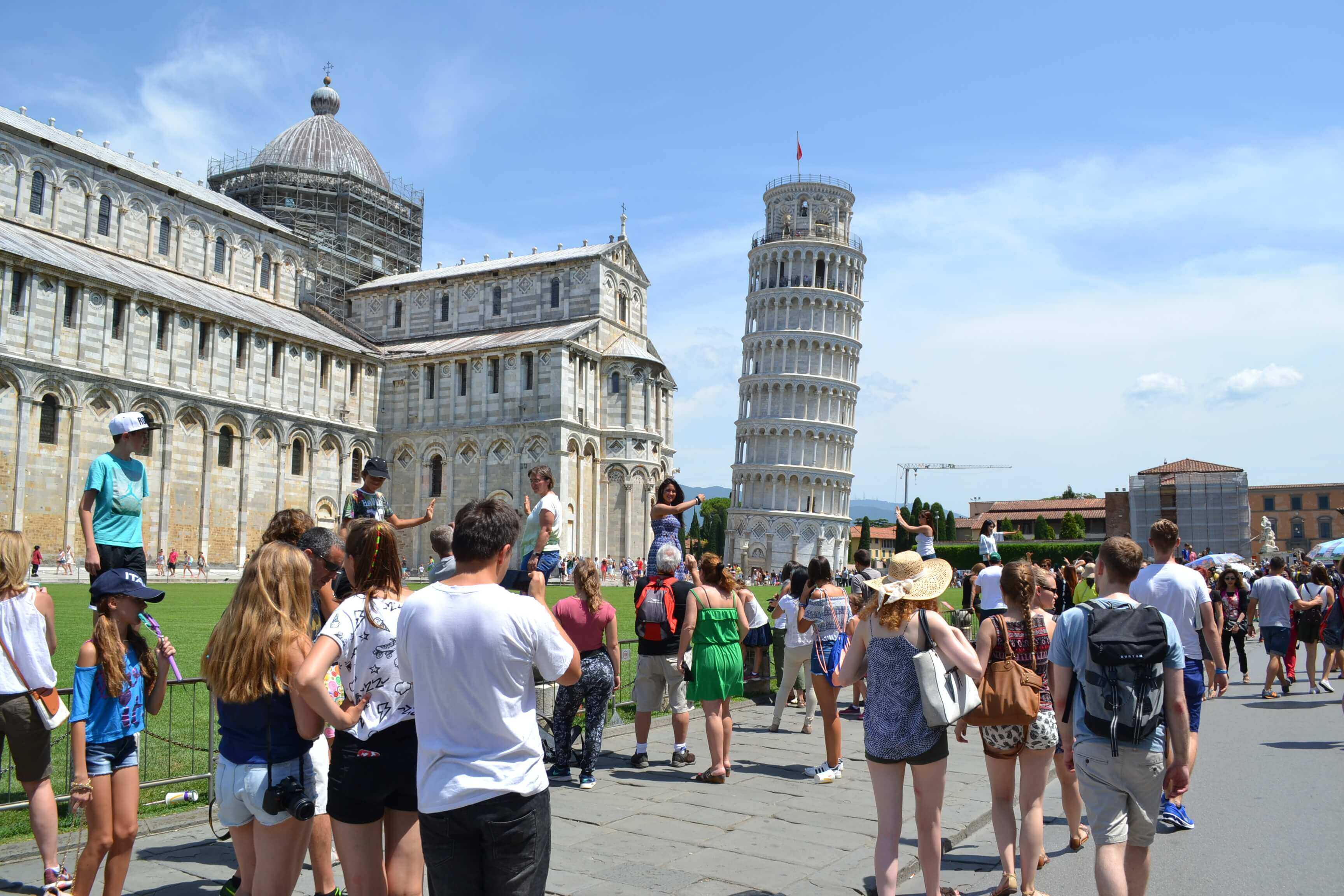 The leaning tower of Pisa

DAY 7 – DAY 13: Cecina, Siena and Volterra
The rest of the trip was spent at a campsite in Cecina, which is located on the west coast of Italy, in the province of Livorno. Staying at Camping Le Tamerici is around 20 € per night (depending on how early you book, how many days, which days, etc.) and it's very well-equipped with two swimming pools, a restaurant, bar, disco and market.

Camping Le Tamerici and our tent

We spent every day at the beach and there's also an amazing forest nearby with tall beautiful trees, perfect for sport, jogging or walking in the morning before it gets too hot. Most importantly, I can highly recommend the restaurants in the city nearby - Il Gatto Blu and Ristorante La Rotta dello Zodiaco. The food in both places was amazing!

Beach and forest in Cecina, Ristorante Pizzeria Rotta dello Zodiaco

We made a small trip to two cities nearby – Siena and Volterra. Siena is absolutely wonderful - its historic centre is a UNESCO World Heritage Site and it's one of Italy's most visited tourist attractions. Siena is also famous for its cuisine, art, museums, medieval cityscape and the Palio, a horse race held twice a year at Piazza del Campo. There are lots of interesting shops, including one for cute Disney character figures and a shop with objects all made from chocolate.
A famous sight of Siena is its Cathedral on the Piazza del Duomo. Entry is quite expensive – 14 € per person, but it's worth it for people who enjoy soaking up some history. A bonus is it's right next to the main square - Piazza del Campo – where you can sit with a delicious gelato and watch the world go by.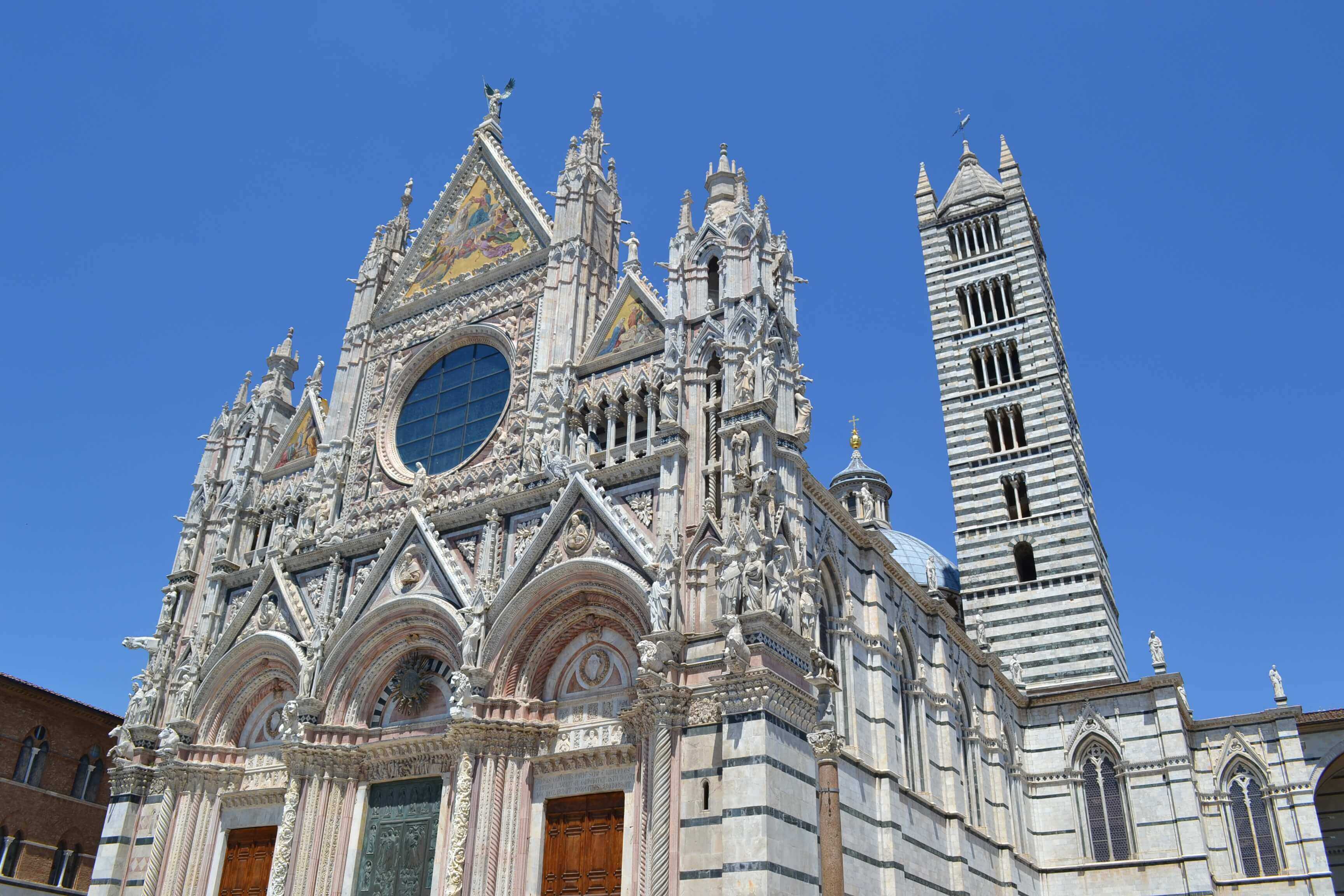 Siena Cathedral

The last stop on our trip was Volterra, a walled mountaintop town in Tuscany. Its history dates back to the 8th century BC and it's famous for its alabaster deposits and objects made of alabaster. We bought a beautiful chess set made entirely from the mineral and a gorgeous painting from Vanna Spagnolo's studio, Colpa del Vento. The artist is very kind and friendly, in addition to her enormous talent.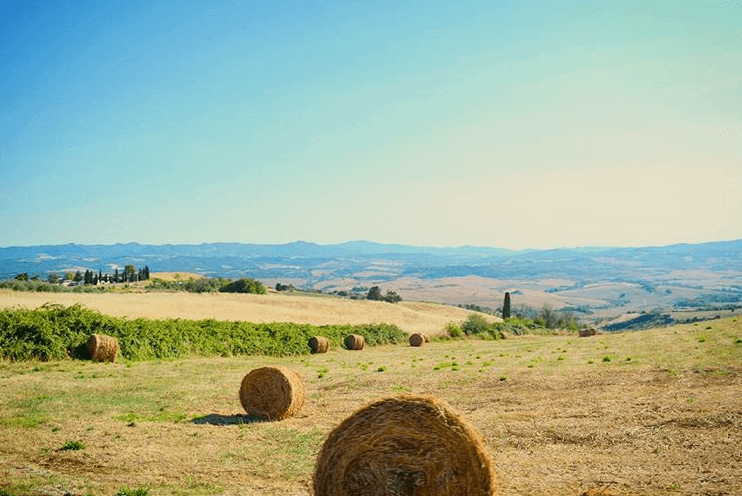 To sum it up: the trip around northern and central Italy was amazing and we can't wait to check out the rest of Italy as well!
I hope these tips will be helpful for you in your future travels 😊


Top image: Unsplash; all other images courtesy of Yoanna Aleksandrova
Latest posts
British Airways pilot fired for bragging about flight cocaine use
In September 2023, a British Airways pilot found himself at the center of a scandal that rocked the aviation industry.
Passengers express outrage as flight faces double cancellation
A Brussels Airlines flight originating from Kinshasa, Democratic Republic of Congo, experienced an unexpected and frustrating turn of events when it was postponed twice.
Swiss Air passengers left in disarray as plane lands in Spain without luggage
Passengers, awaiting their belongings at the airport's baggage claim, were met with disappointment as their bags failed to materialize even after a two-hour wait.
About MYFLYRIGHT
MYFLYRIGHT is a legal tech company, specialized in the support of airline passengers affected by flight delays, flight cancellations, denied boarding, delayed or lost luggage and the refund of unused airline tickets. MYFLYRIGHT was founded 2016 in Hamburg, Germany. The company operates out of 3 offices, its headquarter in Hamburg and its branches in Prague, Czech Republic and Zaporizhia, Ukraine. Currently, MYFLYRIGHT employs a team of around 25 people working in Marketing, Operations, Legal, Customer Support and IT. The organization operates across 5 markets – Germany, United Kingdom, Romania, Austria, and Switzerland.
MYFLYRIGHT's goal is to provide access to justice for all aviation passengers who experience irregularities in their flight transportation. Notably, 75% of all compensation requests submitted by passengers get rejected. Whereas, MYFLYRIGHT is able to successfully execute the applicable customer claims in more than 98% of cases at court.
Get up to 600 €* in compensation
Check claim for free