Adventure in Costa Rica: Holiday of a lifetime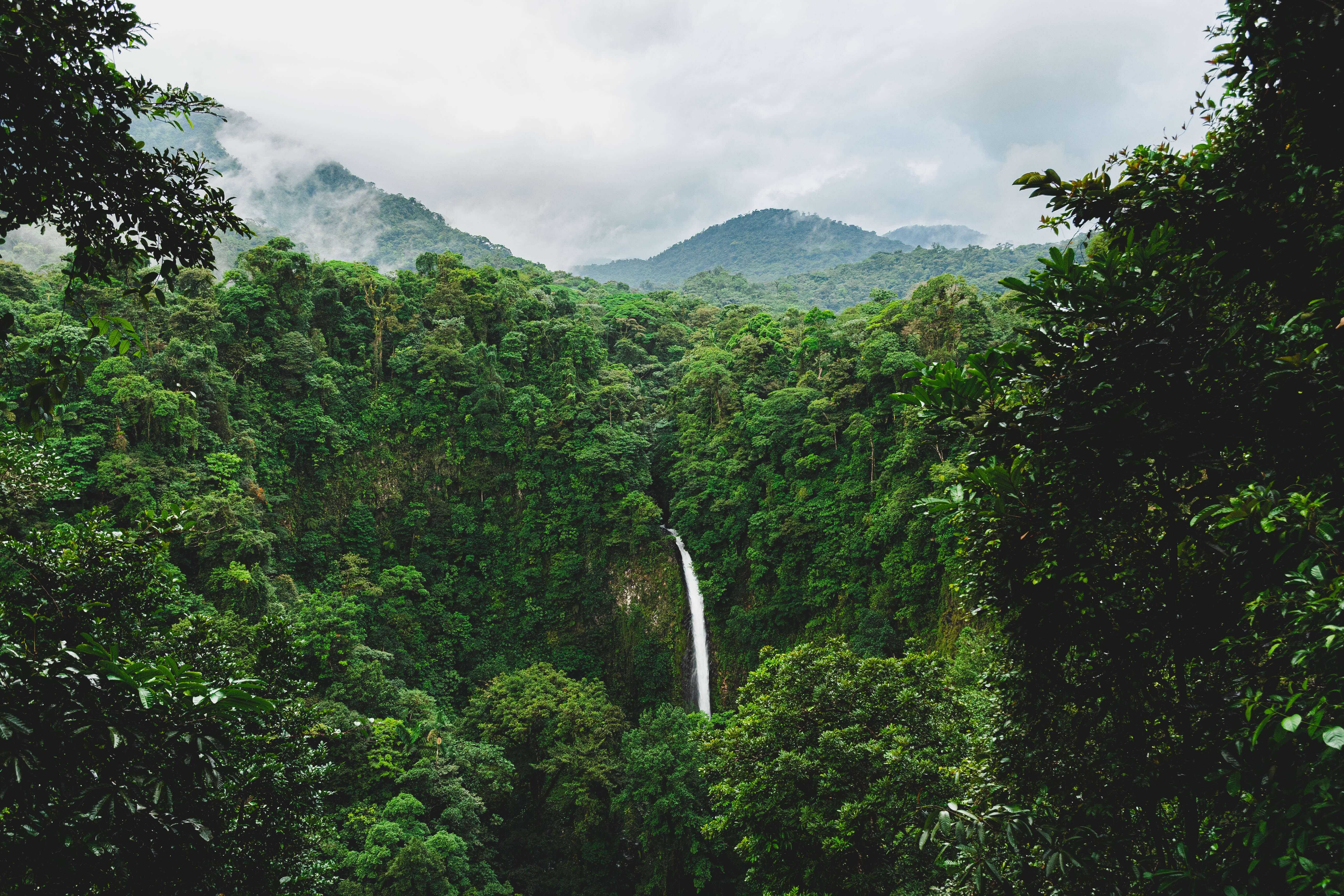 Costa Rica evokes dreamy images of lush rainforests, epic volcanoes, mysterious jaguars and fluorescent frogs. And this is exactly what you get – and so much more! - in this fascinating country.
If you've received 600 EUR flight compensation, you can use it to reward yourself with an exciting trip into the wilderness! If you haven't, click on the flight issue you experienced in the top right corner of this page and MYFLYRIGHT will help you, or try our compensation calculator to see how much you can claim.
Get ready for ziplining over jungle canopies, trekking over swaying suspension bridges and discovering the wild and wonderful Costa Rica – the adventure of a lifetime!

Arenal Volcano: Hot springs, lava fields & hiking
In the central north of Costa Rica lies the Arenal Volcano National Park, which is dominated by the almost perfectly conical Arenal Volcano. While it's forbidden to climb the volcano itself, there are some beautiful hiking trails in the park that lead across lava fields and parts of the rainforest. You don't need a guide to do this, but you have to pay entry to get access. In addition, you can of course book various tours. Walk on suspension bridges over the treetops of the giants of the jungle, abseil into rocky ravines then treat your tired bones in one of the hot springs in the area.
Arenal Volcano National Park tours
There are numerous tour companies in the area, these are our top three picks for a true Costa Rican experience:
Mistico Park - Not for the faint of heart! A total of fifteen bridges have to be crossed here, six of which are swaying suspension bridges. Closed shoes are a must! Admission for adults is 24 EUR, free for children under 10.
Arenal.net – This place offers a wide range of different tours, from abseiling and ziplining to canyoning and rafting. Prices vary depending on the tour you choose, as well as the season.
La Gavilana Herbs & Art – Something slightly different for when you need a break from all that adrenaline! In the fermentation workshop you can learn all about different fermentation processes and taste in-house products, from 40 EUR. La Gavilana also offer various popular tours with knowledgeable guides.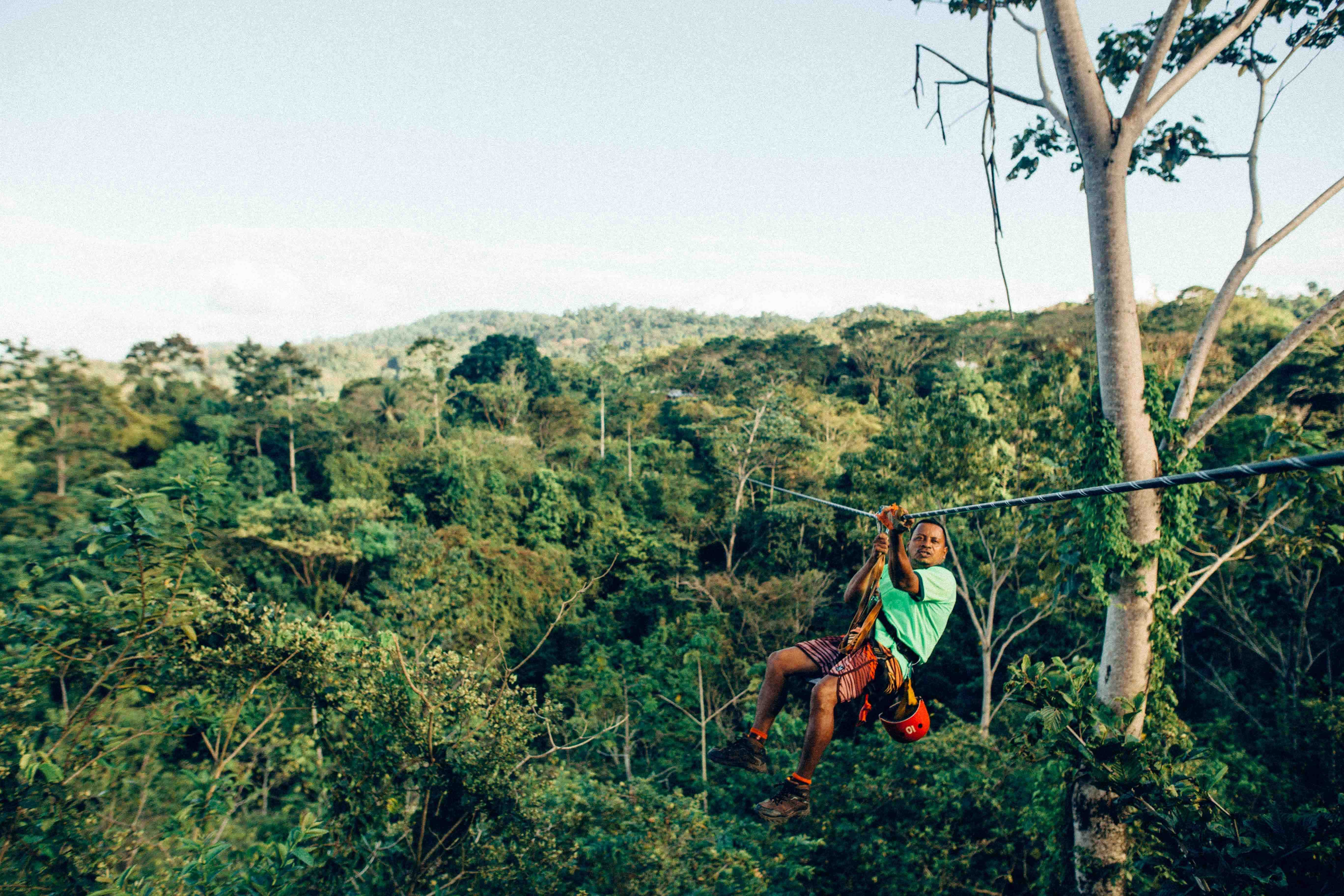 Ziplining over the jungle canopy*

Spend the night near a Costa Rica volcano
Stunning volcano vistas and welcoming forest dwellings await in this beautiful part of the world.
Nepenthe - A charming B&B with a swimming pool and breath-taking panoramic views of the volcano and Lake Arenal. A standard double room with breakfast is available from 45 EUR per night, a casita (small cabin) is from 82 EUR.
Rancho Margot - In the middle of the lush rainforest lies this little paradise, half eco-farm, half lodge. You can choose from bunkhouses, which have space for 2 people with bunk beds (from 83 EUR per night including breakfast and yoga classes) or elegant deluxe double rooms (from 146 EUR per night including three meals and yoga classes).
La Gavilana Herbs & Art Accommodation - In addition to tours and workshops, the company mentioned above also offers four types of accommodation on Airbnb, all of which receive excellent reviews (from EUR 42 / per night for a 2-room apartment).

Tortuguero National Park, the turtle paradise
This national park can be found on the Caribbean coast. The name comes from the Spanish word for turtle (tortuga) and says it all: the main attraction is the giant sea turtle, which comes on land and lays its eggs on the beaches here between July and October. Pretty much everything revolves around water here - be prepared for a lot of rain and high humidity - but this, after all, is the real jungle experience!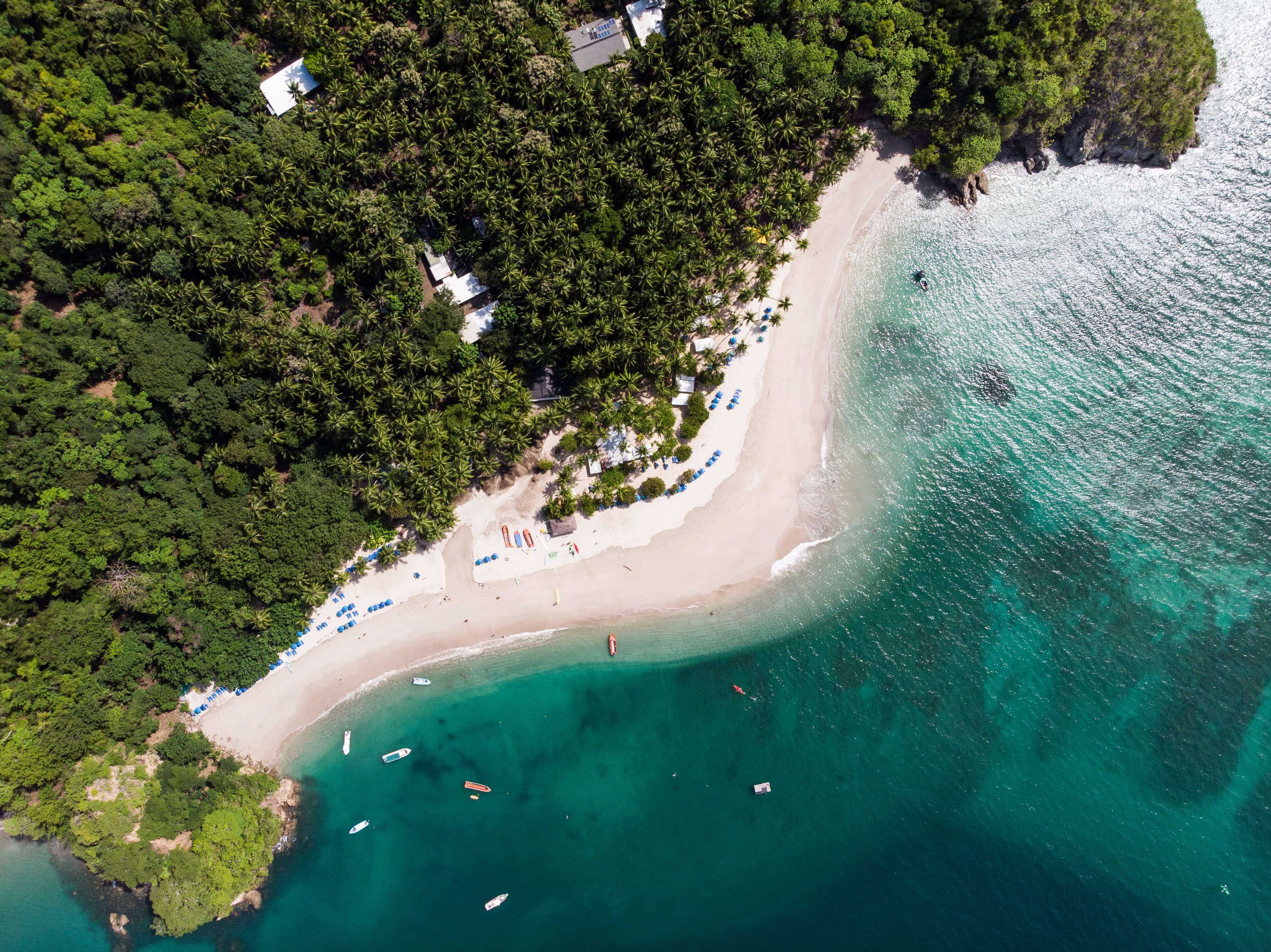 Tortuguero National Park*

Tortuguero National Park tours
Bull sharks lurk in the brackish water, caimans and crocodiles dwell in the inland rivers, the sea on the shores of Tortuguero has high waves and a strong current. So, not the best place to swim or snorkel - the "Mini Amazon of Costa Rica" is best explored by boat or canoe. Tortuguero is a small village and various tours (especially turtle tours) are practically on every corner. Here are a few of the best:
Tinamon Tours - German-born biologist Barbara Hartung has been living in Tortuguero for 25 years and offers canoeing and hiking tours in German and English. On request, she can put together tailor-made tours according to individual wishes. A standard tour with 2 nights including breakfast, canoeing and a rainforest hike is 92 EUR.
Tortutours - In addition to the usual tours, Tortutours also offer a special bird watching one (the price is negotiable) and fishing trips (69 EUR per hour).
Sea Turtle Conservancy - If you really like it wild, you can lend a hand as a volunteer. This organization offers two programs in Tortuguero: you can either take part in nesting studies and help weigh and count the green sea turtles or set up camera traps to monitor jaguars. Nine days of volunteering including accommodation, meals, advanced training, domestic transfers and canal trips cost 1735 EUR.
Tortuguero jungle stays
There is no accommodation in the park itself, but you'll find comfortable places to stay in the nearby village.
Tortuga Lodge and Gardens - This spotlessly clean lodge offers airy rooms right on the river from 218 EUR per night. There's an on-site bar, swimming pool, and howler monkey alarm - meaning you'll be notified when howler monkeys are spotted in the garden 😊.
Rana Roja Lodge - In the middle of the jungle and only around 1 kilometre from the national park, this lodge offers small cabins from 104 EUR per night. It's truly impossible not to see wildlife here!

Corcovado National Park: Breath-taking biodiversity
Corcovado National Park is located on the southern tip of the country on the Osa Peninsula and is the most remote of all the national parks in Costa Rica. According to National Geographic, it is "the most biologically intensive place on earth". If you want to see anteaters, tapirs and sloths, you have the best chance here. If you're lucky, you may even come across a puma on the beach! The journey itself is like being in a movie: take the 40-minute flight from San Jose to Puerto Jimenez in a Cessna with spectacular views of the Pacific in shades of blue and turquoise and the lush green tropical rainforest below and you'll feel like Indiana Jones!
Hiking tours through Corcovado National Park
Entering the Corcovado National Park is only possible as part of an organized tour or with a privately hired guide. That's a good thing though, because without an experienced guide you wouldn't be able to see many of the birds and animals in the jungle! A few hours in the muggy heat are enough for most, but the really adventurous can go on a multi-day hike with overnight stays and two river crossings.
Osa Wild Travel – This municipal company is committed to sustainable tourism. A 3-day tour for small groups (2-6 people) with 7-to-9-hour treks each day, river crossings and two overnight stays in the biological station cost from 358 EUR per person (not including meals).
Aventuras Tropicales - This family company also places great value on nature conservation and specializes above all on kayaking tours through mangroves, but also offers whale watching and fishing trips. A combined kayak and snorkel tour in the Golfo Dulce including snacks and lunch costs 83 EUR per person.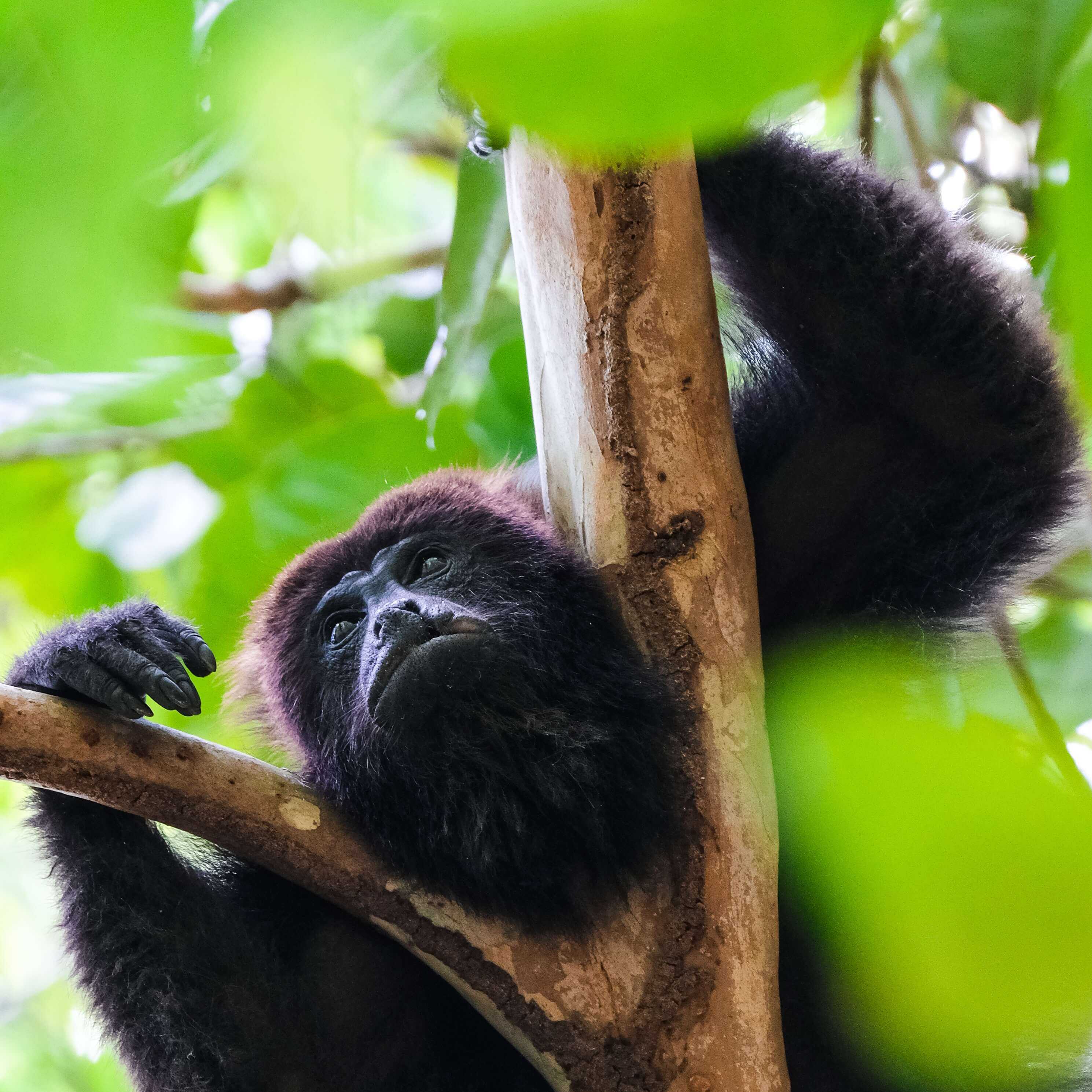 Howler monkey, Corcovado*

Puerto Jimenez's amazing accommodation
This small town, situated between the Corcovado National Park and the Golfo Dulce ("Sweet Gulf"), offers a fantastic range of accommodation to suit all tastes and budgets.
Cacao Monkeys - The Lezcano Chaves family runs a cocoa plantation and offers 5 bungalows of different sizes on their wooded property from 37 EUR per person / per night. You can prepare your own meals in the communal kitchen or order a delicious, freshly prepared dish in the in-house restaurant, Germinar.
La Palapa Hut Nature Hostel - A place where the monkeys come to say good night! Surrounded by rainforest, you can choose to spend your night in a palapa - a hut with a roof made of dried palm leaves, from 18 EUR per night / up to 3 people - or an air-conditioned double room with private bathroom, from 21 EUR per night.
Iguana Lodge - Would you like a little luxury after the exertion of a jungle tour? Then use your 600 EUR compensation payment and relax for a few days in the first-class Iguana Lodge. Casitas are furnished with tasteful bamboo furniture and have private terraces where you can chill in a hammock or on a deck chair (from 132 EUR per person / per night including breakfast and dinner). Alternatively, you can rent an entire tree house with a penthouse suite (from 336 EUR per night)! By the way: The restaurant here, Rancho, is known far and wide for its excellent cuisine.

It's clear to see that no matter which national park you choose, you're sure to have an unforgettable experience on your adventure in Costa Rica. You can get your adrenaline hit, explore fascinating nature and see a vast array of wildlife all in one amazing trip.
Enjoy your journey into the wild…and Pura Vida!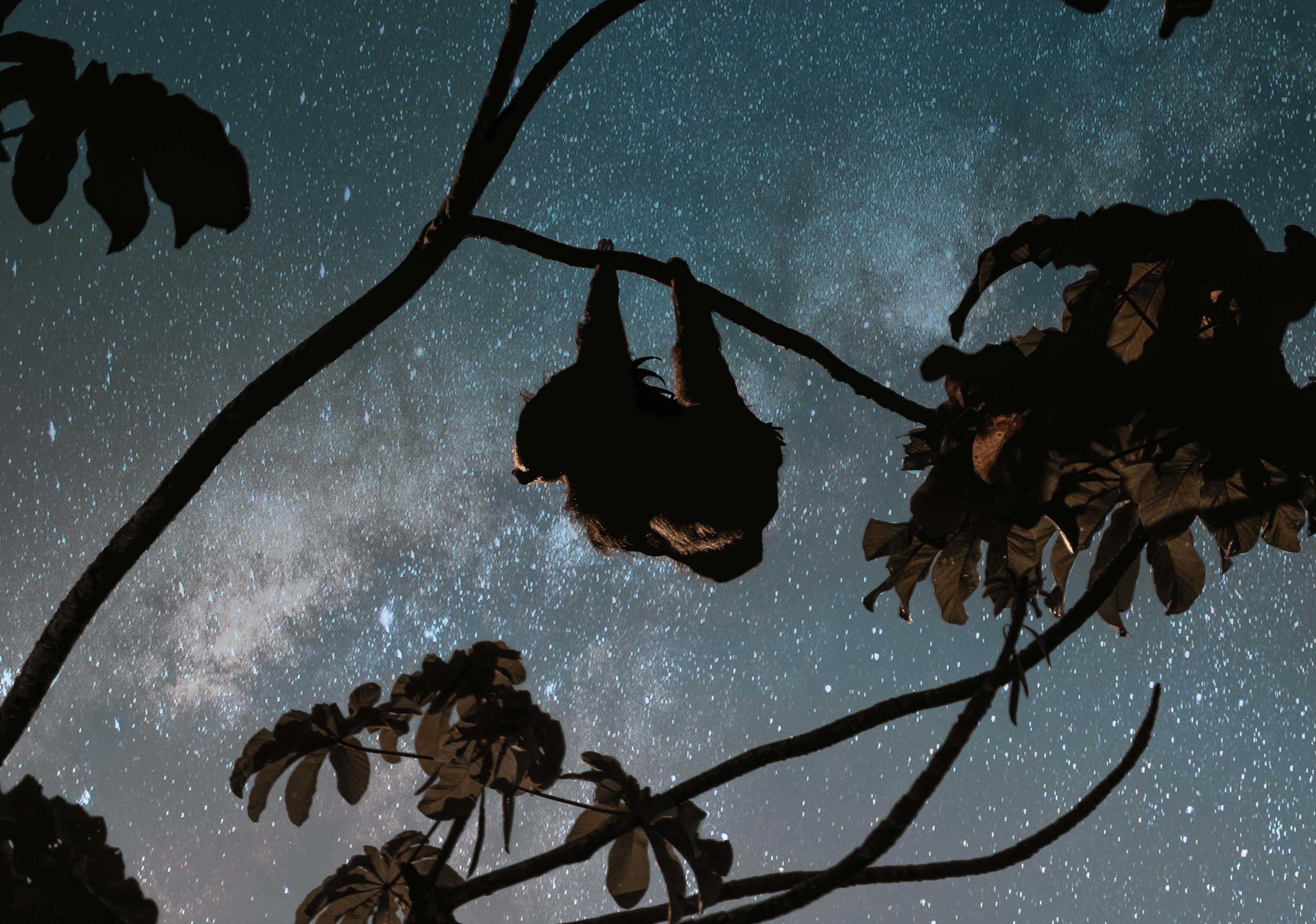 Sloth under the stars*


*images: Unsplash

Top image: Unsplash
Latest posts
Swiss Air passengers left in disarray as plane lands in Spain without luggage
Passengers, awaiting their belongings at the airport's baggage claim, were met with disappointment as their bags failed to materialize even after a two-hour wait.
Ural Airlines' Airbus A320 forced to make emergency landing in wheat field
An Airbus A320 operated by Ural Airlines was faced with the possibility of running out of fuel, leading its crew to execute an emergency landing in a wheat field.
20 000 sheep take flight to Saudi Arabia
In addition to machinery, textiles, time-sensitive items like medications and food, live animals are often transported by air freight.
About MYFLYRIGHT
MYFLYRIGHT is a legal tech company, specialized in the support of airline passengers affected by flight delays, flight cancellations, denied boarding, delayed or lost luggage and the refund of unused airline tickets. MYFLYRIGHT was founded 2016 in Hamburg, Germany. The company operates out of 3 offices, its headquarter in Hamburg and its branches in Prague, Czech Republic and Zaporizhia, Ukraine. Currently, MYFLYRIGHT employs a team of around 25 people working in Marketing, Operations, Legal, Customer Support and IT. The organization operates across 5 markets – Germany, United Kingdom, Romania, Austria, and Switzerland.
MYFLYRIGHT's goal is to provide access to justice for all aviation passengers who experience irregularities in their flight transportation. Notably, 75% of all compensation requests submitted by passengers get rejected. Whereas, MYFLYRIGHT is able to successfully execute the applicable customer claims in more than 98% of cases at court.
Get up to 600 €* in compensation
Check claim for free