Almaty: Time flies in this magical destination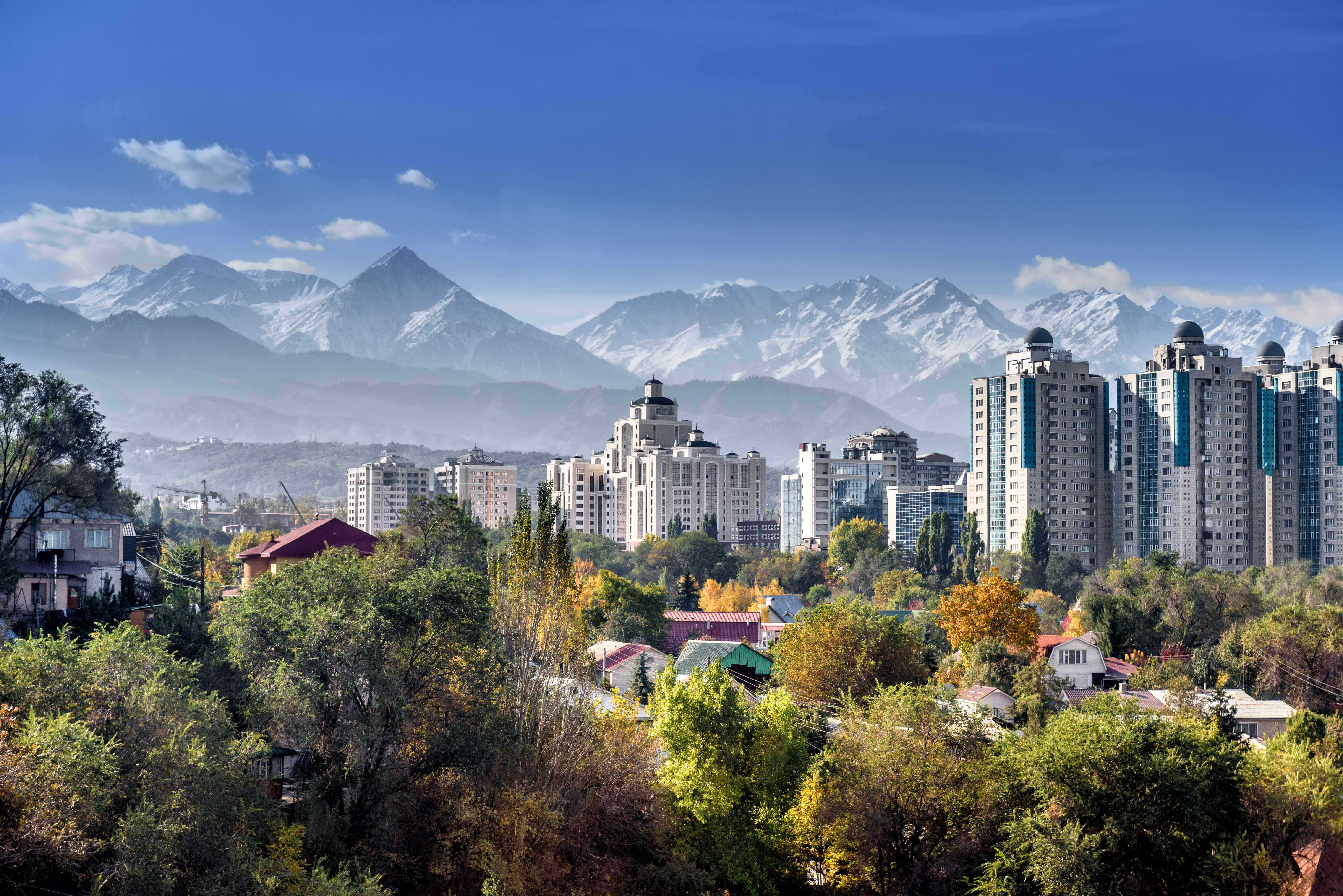 London, Paris, Barcelona? Old news! Today's travellers venture to farther-flung destinations, like Kazakhstan. Nestled in the south-eastern corner of the country, which is seven times larger than Germany, is Almaty. The second-largest city in Central Asia, with 1.85 million inhabitants, was once an important trading point on the Silk Road and, until 1997, Kazakhstan's capital. Today, the lush green cultural centre of the country is still largely untouched by tourism, with plenty to discover.
Our guest today is Balzhan (@tobleronchik), a Kazakh local who is keen to share her love of this beautiful city.
Welcome Balzhan! Can you tell us about your life in Almaty, Kazakhstan?
Hello! I have lived in Almaty all my life, apart from 2 years which were spent in Prague. I work at the Tselinny Center of Contemporary Culture and also DJ in my spare time.

How do you like spending your morning in Almaty?
I love getting my morning (or afternoon!) coffee at Bowler Coffee Roasters, which has two locations – the newest one is at Green Bazaar, or Zelionyj Bazar, an amazing historical spot in the city. It was opened in 2016 by a Dutch-Indonesian coffee enthusiast, Mathis Olij, who also founded Kazakhstan's first Barista Academy.

"Yellow Door – this spot gives you a
taste of lively Almaty nightlife"

Where can we try authentic Kazakh cuisine?
Definitely in Green Bazaar! The largest market in the city is in a huge Soviet Constructivist-style market hall and on several floors, you'll find anything you need (and a lot you didn't know you need 😊), especially local specialities and sweets. Don't just accept the written price – haggling is a must!
Grab a glass of refreshing Shubat (camel milk) or Kumis (horse milk) and a bowl of Plov, a typical Central Asian rice pilaf. Pop into one of the cafés and try our national dish, Beshbarmak ('Five Fingers'). It's made from pasta, lamb and broth and traditionally eaten by hand – hence the name!

Most restaurants offer lunch menus at a great price. One of the best is CHEF, where all recipes are from the 19th century and the food is crazy delicious! By the way, you can also enjoy a tasty dinner there.

"for dinner, Luckee Yu is my
favourite Almaty restaurant"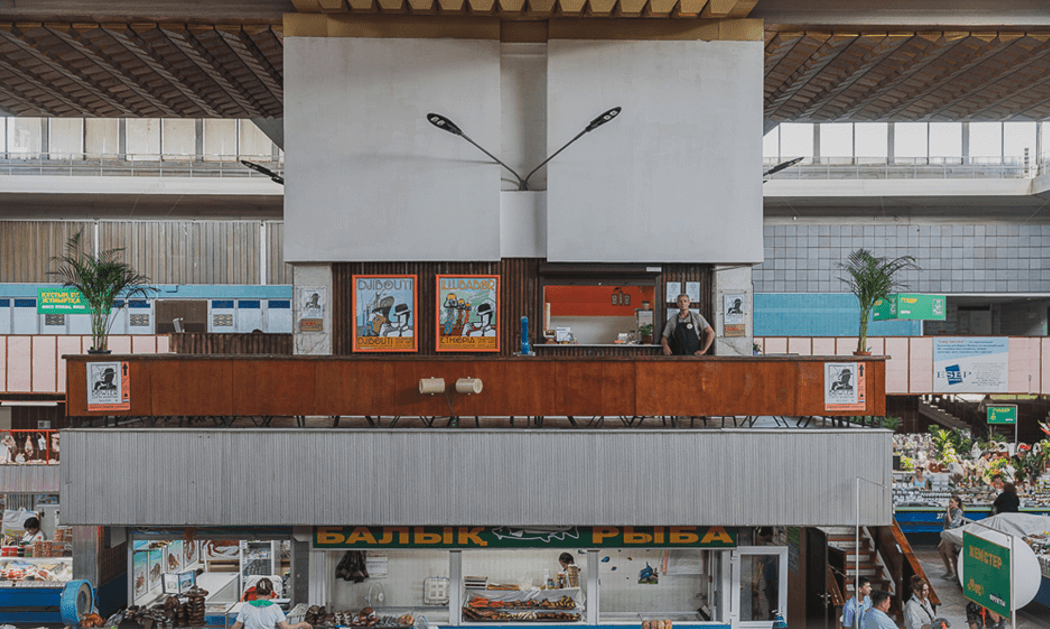 Green Bazaar, image courtesy of Balzhan
What are your go-to places to spend an evening?
A lot of my evenings are spent in the city as I'm often DJing. When I'm not working, I like to meet friends for cocktails in Yellow Door – this spot gives you a real taste of lively Almaty nightlife to start off your evening. It's a speakeasy bar and you'll only find out the location once you've reserved a table. I'm a regular at Circle Bar, which was designed by architecture studio, Levelstudio, and is in a gorgeous historic building.
As for dinner, Luckee Yu is probably my favourite Almaty restaurant, they serve up freshly prepared Chinese food which is absolutely delicious. You can't miss a night out at one the many dance events in the city - RYTM, ZVUK, Object and Vzletnaya never disappoint!

"Almaty city is surrounded on three
sides by breath-taking mountains."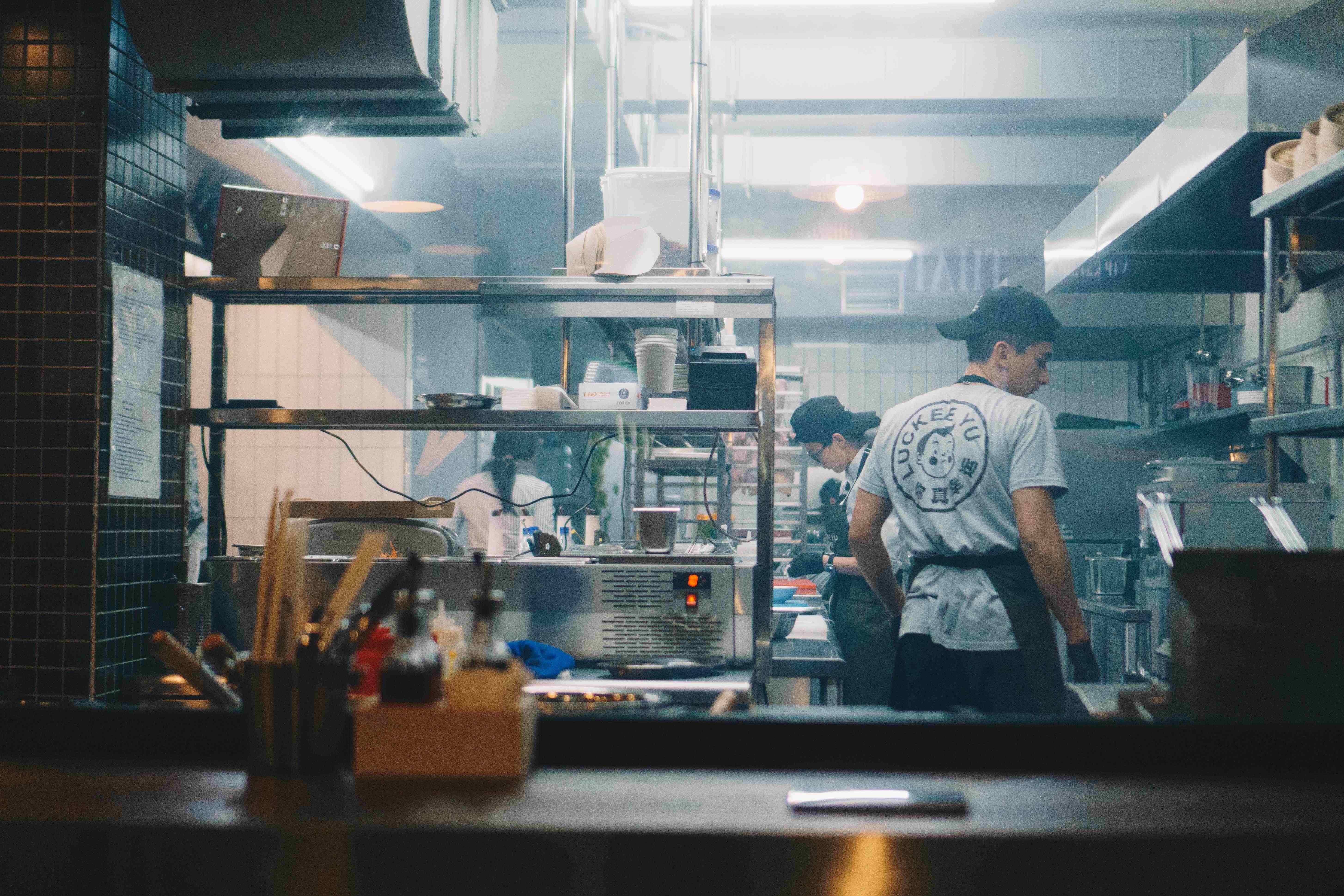 Luckee Yu, image: unsplash
What do you do if Almaty weather is bad?
On rainy days, I chill in a cosy café like Big Apple. Even if the weather's not great, you can still explore Almaty's sights. Ascension Cathedral (also known as Zenkov Cathedral) was built entirely of wood in the early 20th Century, without any nails at all! It's one of the few wooden religious buildings still standing today.
Another beautiful building in the city made from wood is the Kazakh Museum of Folk Musical Instruments, where you can see hundreds of instruments – modern and traditional - from all around the world. It's also easy to while away a couple of hours in the A. Kasteyev State Museum of Arts, where admission is free on Sundays.

"One of the best things to do in
Almaty is explore on foot"

Are there any good day trips from the city?
Absolutely! Almaty city is surrounded on three sides by breath-taking mountains. In around 40 minutes by car, you can escape the busy city and breathe in fresh air.

Only 16 km away from Almaty, this is the fastest speed-skating rink in the world. The steppe landscape around the rink is a sight to behold.
Head up from Medeu and take a cable car for skiing, climbing, horse riding or just to admire the view!

Visit this stunning sight for a completely unique experience. Although not as deep as the Grand Canyon in the States, it has similar unusual rock formations. A big plus is that it's not very touristy, so you can explore in peace and quiet. This is a longer drive – about three and half hours by car from Almaty.


What else should we do in the city of Almaty?
One of the best things to do in Almaty is simply explore on foot, and it's best with Walking Almaty. This project was started by the American Dennis Keen, who's been living in the city since 2013 and is an expert in Kazakhstan's monumental art and architecture. There's a lot of Soviet Modernist architecturein Almaty which we're really proud of here and it's absolutely worth doing a tour of these imposing buildings and learning about the fascinating history of the city.
Top image: Adobe Stock

Latest posts
Swiss Air passengers left in disarray as plane lands in Spain without luggage
Passengers, awaiting their belongings at the airport's baggage claim, were met with disappointment as their bags failed to materialize even after a two-hour wait.
Ural Airlines' Airbus A320 forced to make emergency landing in wheat field
An Airbus A320 operated by Ural Airlines was faced with the possibility of running out of fuel, leading its crew to execute an emergency landing in a wheat field.
20 000 sheep take flight to Saudi Arabia
In addition to machinery, textiles, time-sensitive items like medications and food, live animals are often transported by air freight.
About MYFLYRIGHT
MYFLYRIGHT is a legal tech company, specialized in the support of airline passengers affected by flight delays, flight cancellations, denied boarding, delayed or lost luggage and the refund of unused airline tickets. MYFLYRIGHT was founded 2016 in Hamburg, Germany. The company operates out of 3 offices, its headquarter in Hamburg and its branches in Prague, Czech Republic and Zaporizhia, Ukraine. Currently, MYFLYRIGHT employs a team of around 25 people working in Marketing, Operations, Legal, Customer Support and IT. The organization operates across 5 markets – Germany, United Kingdom, Romania, Austria, and Switzerland.
MYFLYRIGHT's goal is to provide access to justice for all aviation passengers who experience irregularities in their flight transportation. Notably, 75% of all compensation requests submitted by passengers get rejected. Whereas, MYFLYRIGHT is able to successfully execute the applicable customer claims in more than 98% of cases at court.
Get up to 600 €* in compensation
Check claim for free