Dusseldorf: Time well spent with a local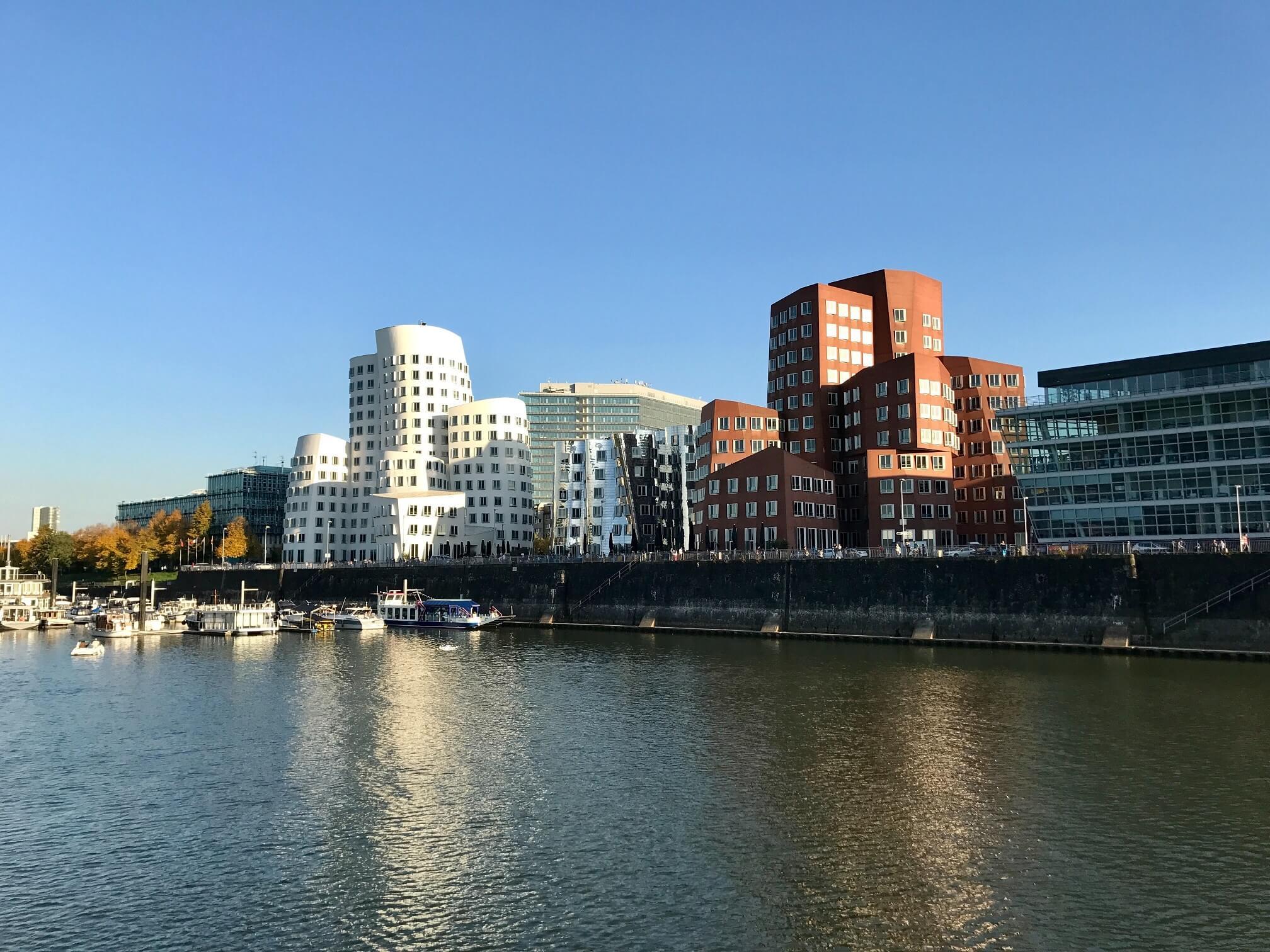 The capital of North Rhine-Westphalia has consistently ranked in the top ten as one of the world's most liveable cities, despite – or perhaps because of – being relatively small. But why is Dusseldorf such a desirable destination? Well, here the traditions of the region blend with a multicultural population, and 13th century buildings in the Old Town meld with the ultra-modern architecture of the harbour, which makes for a city buzzing with atmosphere. In summer, you can soak up the sun on the shores of the Rhine or go for a refreshing plunge in the river - or warm your soul in winter with the sights and sounds of Dusseldorf Carnival. You'll never go hungry here, with the huge choice of restaurants and cuisine on every corner and, of course, let's not forget the delicious Altbier!
In today's post, we talk to student Laura (check out her blog), who's lived in Dusseldorf for 8 years and is here to stay - after reading this, you'll understand why 😊.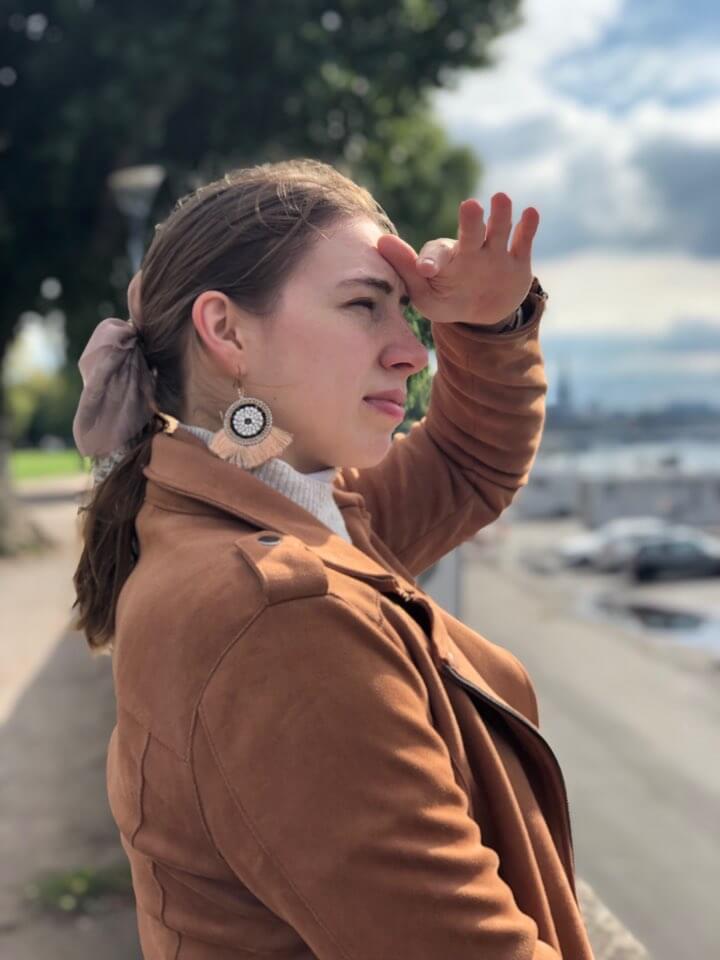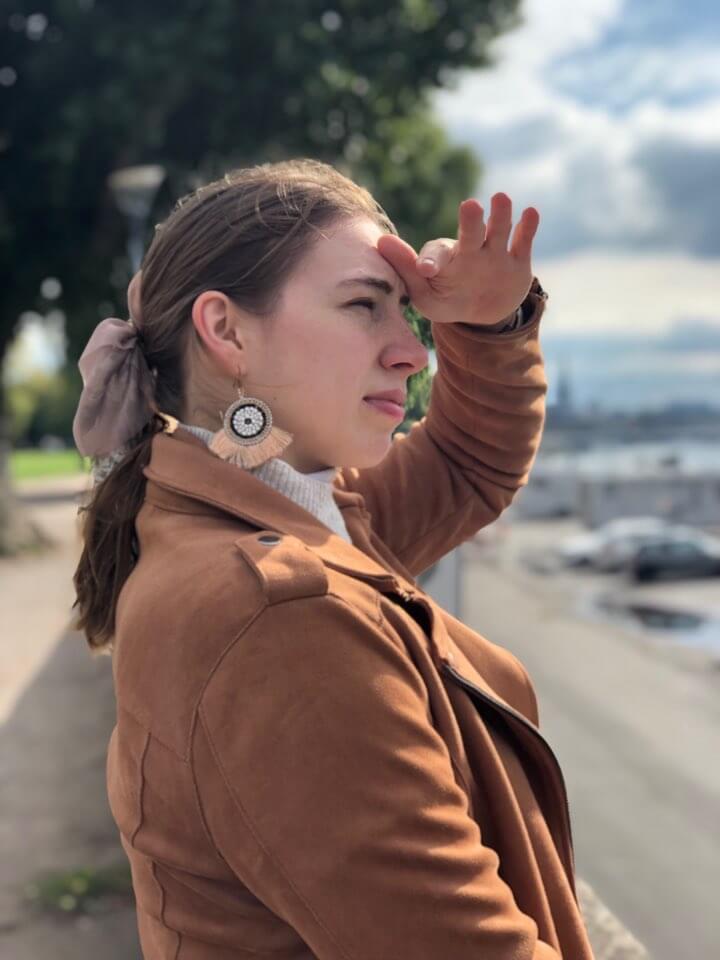 Laura, image courtesy of Laura
Welcome to "Like Locals", Laura! Can you tell us about your life in Dusseldorf?
Hello! I'm 24 years old and currently studying Japanese as well as Communication and Media Studies at Heinrich Heine University. I began to get to know Japanese Culture at 14, when I started my journey as a Karate Master, which I still find incredibly rewarding and fun. My fascination with the home of martial arts, delicious cuisine and beautiful landscapes brought me to Dusseldorf to change school when I was 17.
In addition to the large Japanese community that makes Dusseldorf the 'Japantown of Germany', many Koreans have also moved here in recent years. Thanks to this, I now also practice Taekwondo, regularly meet friends in Korean - Japanese - German study groups and cook Tteok-bokki. I also work as a freelance interpreter and translator for German, English, Japanese and Korean.

"Fischhaus is one of the best
restaurants in Dusseldorf"

Where do you recommend for a good breakfast or brunch?
My ideal morning starts with a brunch in PYC Cheesecake & Gallery in the neighbourhood of Düsseltal, where, in addition to a variety of divine cheesecakes, burritos and bagels are offered in a cosy atmosphere. But I also like to go to Bäckerei Terbuyken around the corner. This is a chain that caters to hungry bread lovers with Rhine specialties. Another recommendation is Laura's Deli, which offers a large selection of vegan dishes that are not only beautiful to look at, but also very tasty and healthy. Incidentally, the shop is located directly on the centrally located Carlsplatz, the oldest market in Dusseldorf that is still in operation.
What are your top sights and things to do in Dusseldorf?
In Dusseldorf there are so many sights to take in. Let's start in the MedienHafen district with its interesting architectural masterpieces – not to miss are the Neuer Zollhof buildings by Frank Gehry. From there you can stroll along the Rhine Embankment Promenade past the Rhine Tower into Altstadt (Old Town), where the famous "Longest bar in the world" is located. In fact, you won't actually find a particularly long bar here – it's just the nickname for Old Town because they say if you were to line up all the bars in the area, it would be in the longest one in the world 😊.

"Nightlife in Dusseldorf is
liveliest in Old Town"
If you want to relax on the beach in the summer, head to Paradiesstrand (Paradise Beach!) - as its name suggests, this is a beautiful stretch of white sand, like something from a desert island. Also, within less than an hour by public transport you can be at Unterbacher See, where you can soak up the sun or try out some water sports. In winter, have a cosy drink of mulled wine under one of the heaters dotted along the Rhine Embankment Promenade and in autumn, crunch through the leaves in Grafenberg Forest (site only in German). Springtime is when the flower beds at Benrath Palace Park burst with colour. If you feel like (window) shopping, you have to visit Königsallee, whatever the season!
Where can we find the best Dusseldorf bars and restaurants?
Nightlife in Dusseldorf is liveliest in Old Town, where you can find many bars such as the Irish pubs, Fatty's and The Oak's Bar – they're always fun for an evening out. For the best restaurants, Berger Strasse is the place to be! You'll be spoiled for choice, but here a just a few of my favourite spots there:
This place specialises in authentic Spanish cold and hot tapas – it will make you feel like you're on holiday in the sun!
This is one of the best restaurants in Dusseldorf. It has everything you could possibly want – whether freshwater or seafood – and the menu is seasonal, so everything is wonderfully fresh. The building was originally built to house the Maassen family's fish shop and is now a listed building.
Travel with your senses to Latin America and dine on delicious empanadas, fajitas and calamary, as well as meat or fish specialities cooked on the charcoal grill.
Just off Berger Strasse, you'll find this bustling Italian restaurant where you're spoiled with culinary treats, from savoury starters to scrumptious desserts.

"Take the train from Dusseldorf to
Cologne for the perfect day trip."
There are tons of great breweries in the city, I would say the most popular are Uerige and Zum Schlüssel. Beer fans can learn more about the brewing process on tours of both places.
I'm not so into dancing, but Sir Walter, Nachtresidenz or Mauer clubs with their stylish interiors and range of cocktails have been known to tempt me!

"Zollverein houses a fantastic museum, shops,
restaurants – an absolute must-visit!"

What do you do if the weather in Dusseldorf's bad?
In Dusseldorf, there is no 'bad' weather – throw on a raincoat and you'll be able to enjoy the city just fine 😊. Seriously though, there are plenty of indoor activities to entertain you on a rainy day:
A zoo, aquarium and natural history museum, all under one roof. Find out about the animal kingdom, take a look at bizarre marine creatures or check out the huge variety of wildlife.
Miniature golf with a twist: Put on 3D glasses and immerse yourself in a magical, glowing world.
It doesn't matter if you've never climbed in your life, or you're a regular rock-scrambler, this is the perfect place to let off some steam and get those endorphins going!
Are you into winter sports? Only 16 km from Dusseldorf you can ski, toboggan or even get a Pistenbully (snowcat) driving license in Alpenpark Neuss all year round.
In this gorgeous spa right by the Elbsee Lake, there's no choice but to unwind and relax. After a stay here, you're bound to feel rejuvenated.

"Dusseldorf is a place rich in culture,
which offers endless possibilities"


Can you recommend any day trips from the city?
Take the train from Dusseldorf to Cologne for the perfect day trip. Cologne Cathedral (free entry!) and the Old Town are well worth seeing, pus it only takes 30 minutes to get there. I would also recommend a ride on the Wuppertal suspension monorail, which has been running through Wuppertal for 220 years – you can get there in 90 minutes.
A real treat for anyone into history is the Renaissance castle complex surrounded by a moat, Schloss Rheydt, in Mönchengladbach (30 minutes by train). A little further is Villa Hügel, a gorgeous building from the 19th century and the former residence of the industrialist Krupp family, in Essen.
About an hour away you'll find Zollverein Coal Mine Industrial Complex, a UNESCO World Heritage Site which houses a fantastic museum, shops, restaurants, accommodation, an ice rink in winter and a pool in the summer – an absolute must-visit!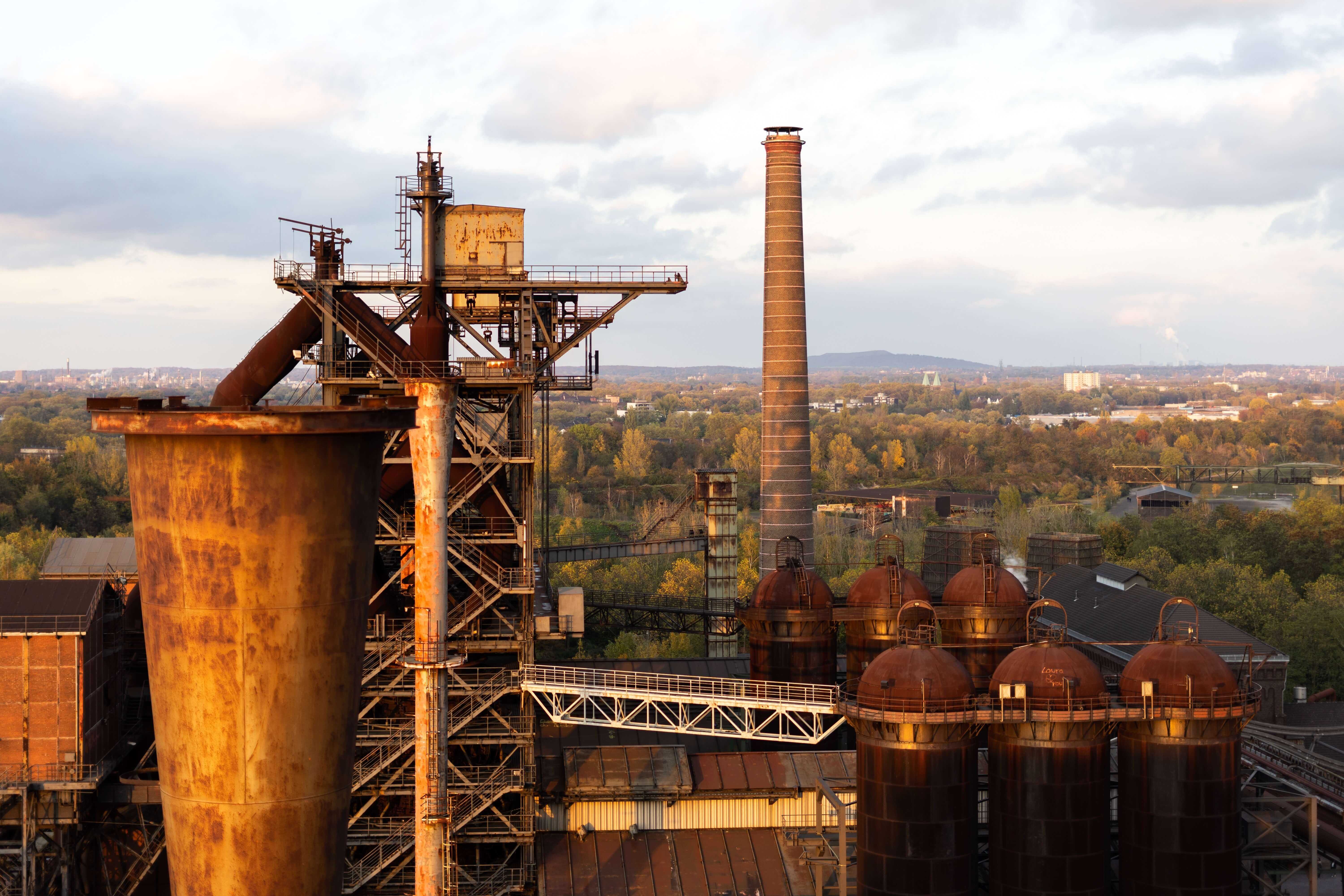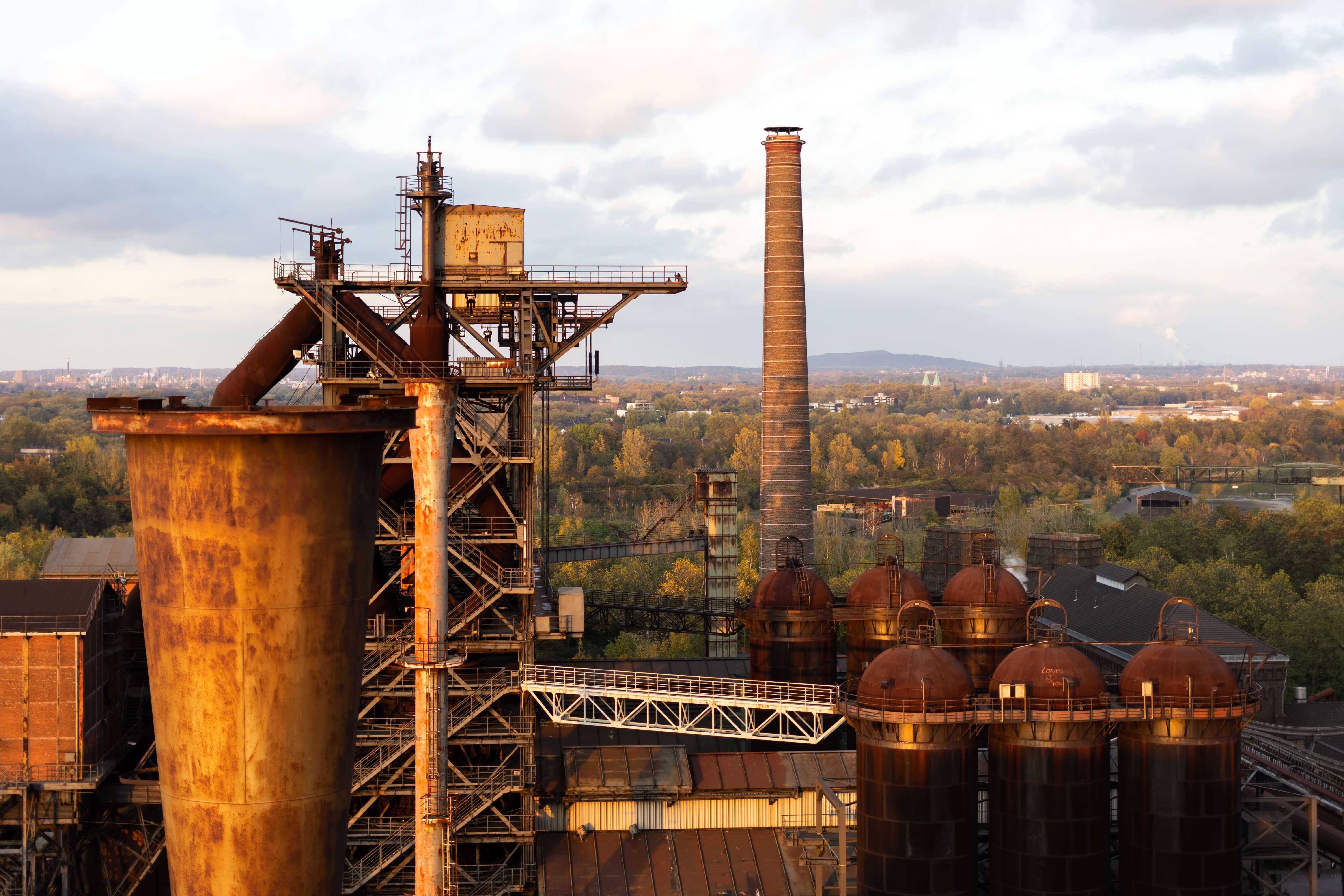 Zollverein Coal Mine industrial Complex, image: Unsplash
Any other tips on Dusseldorf? Things to do, other highlights?
The great thing about Dusseldorf is its diversity – people from all over the world have made this city their home, resulting in a place rich in culture, which offers endless possibilities. The decision to move here was the best I ever made!
Lately, I've been creating YouTube videos about Germany, Japan and Korea. I shot one of them here in Dusseldorf, and I talk about what Germans typically do during the summer. I hope to be able to offer everyone a little insight into the wonderful atmosphere in this city.


Top photo: Unsplash
Latest posts
Swiss Air passengers left in disarray as plane lands in Spain without luggage
Passengers, awaiting their belongings at the airport's baggage claim, were met with disappointment as their bags failed to materialize even after a two-hour wait.
Ural Airlines' Airbus A320 forced to make emergency landing in wheat field
An Airbus A320 operated by Ural Airlines was faced with the possibility of running out of fuel, leading its crew to execute an emergency landing in a wheat field.
20 000 sheep take flight to Saudi Arabia
In addition to machinery, textiles, time-sensitive items like medications and food, live animals are often transported by air freight.
About MYFLYRIGHT
MYFLYRIGHT is a legal tech company, specialized in the support of airline passengers affected by flight delays, flight cancellations, denied boarding, delayed or lost luggage and the refund of unused airline tickets. MYFLYRIGHT was founded 2016 in Hamburg, Germany. The company operates out of 3 offices, its headquarter in Hamburg and its branches in Prague, Czech Republic and Zaporizhia, Ukraine. Currently, MYFLYRIGHT employs a team of around 25 people working in Marketing, Operations, Legal, Customer Support and IT. The organization operates across 5 markets – Germany, United Kingdom, Romania, Austria, and Switzerland.
MYFLYRIGHT's goal is to provide access to justice for all aviation passengers who experience irregularities in their flight transportation. Notably, 75% of all compensation requests submitted by passengers get rejected. Whereas, MYFLYRIGHT is able to successfully execute the applicable customer claims in more than 98% of cases at court.
Get up to 600 €* in compensation
Check claim for free