Spend time in Miami: Florida's cultural hotspot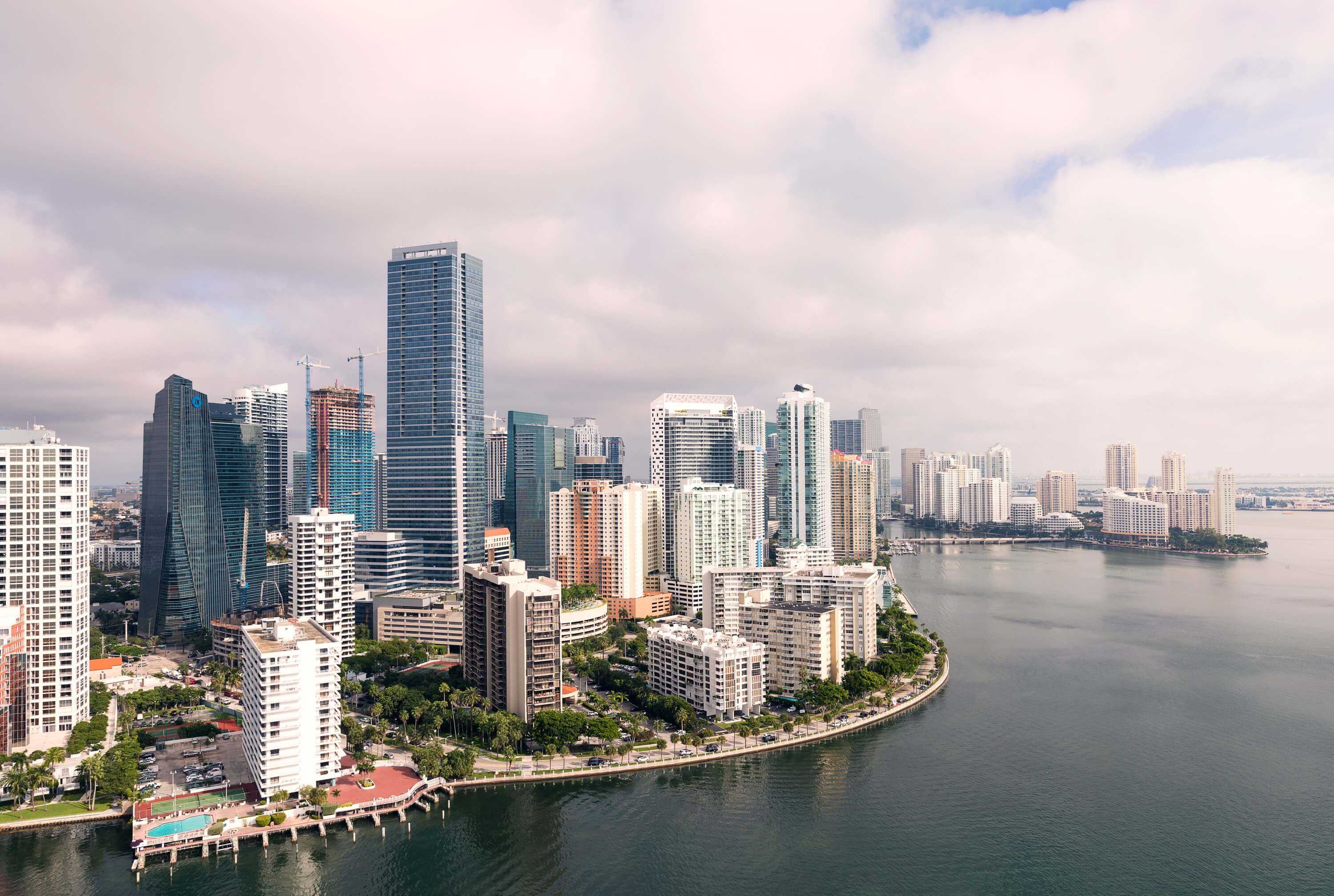 Miami is home to stretches of glistening white sand, bright turquoise ocean and swaying palm trees. But there's more to this city than the beach – with influences from all over the world, Miami is a melting pot of a huge variety of cultures and cuisines. Known for its trendy clubs and bars, the nightlife here is second to none, but if you want to get out of the city, the subtropical Everglades is right next door, where you can see a massive array of flora and fauna, or take a day trip to the nearby Key West for a more laid-back vibe.
Alani LaMonica (@shadowwoods) grew up here and has the top insider tips on the best neighbourhoods to explore, where to find the most authentic Cuban sandwich in the city and, of course, where to experience Miami's famous nightlife.

Hi Alani, welcome to Like Locals! Can you tell us a little about yourself?
Hello! I'm a social media influencer, model, photographer, singer and YouTuber. I was born in Jacksonville, Florida, then my parents moved down to south Florida in the Miami area where I spent most of my childhood. I eventually moved away to London at the age of 16 and now I'm living in Spain.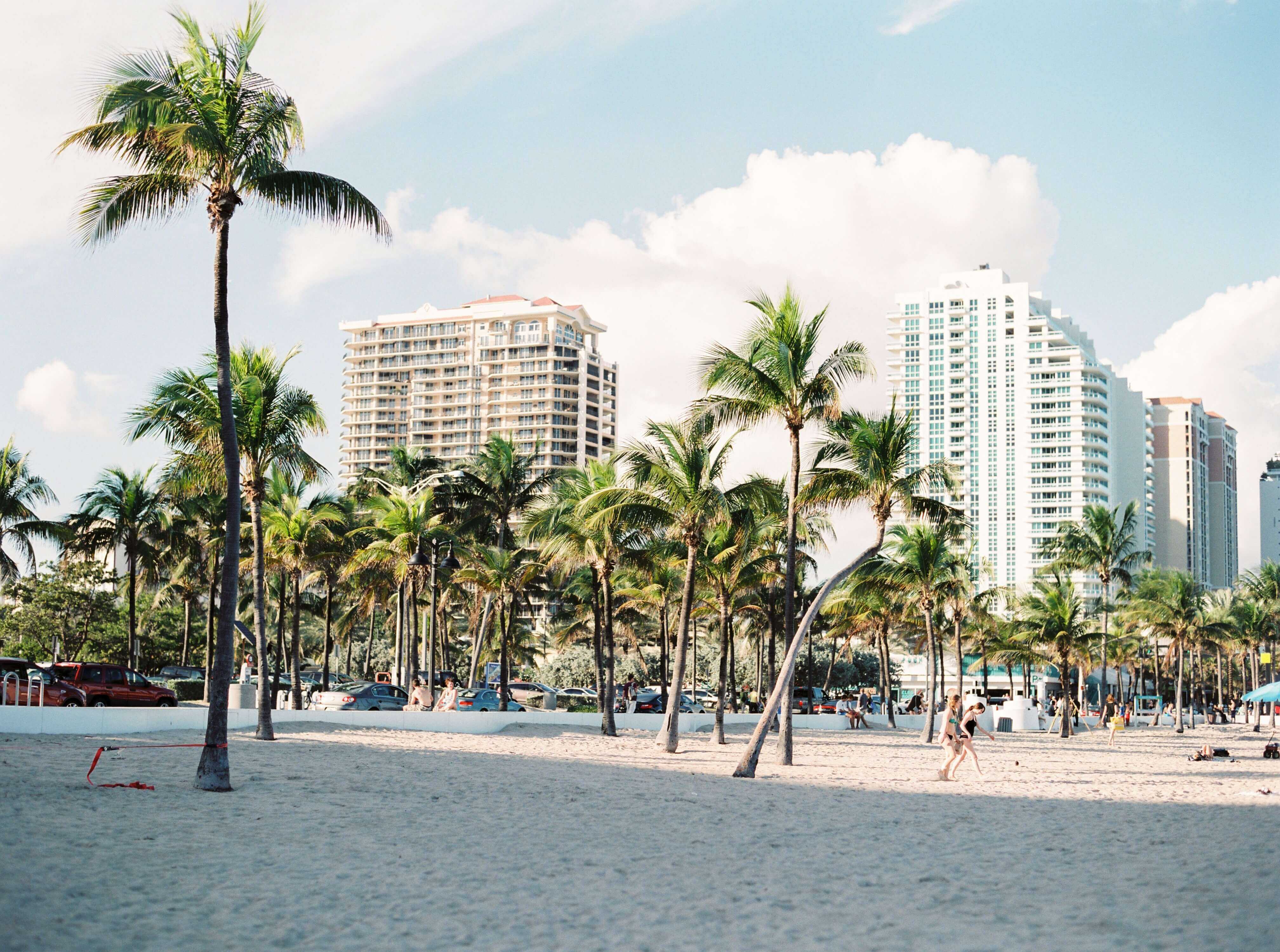 Miami Beach, image: unsplash

Where can you recommend for a tasty breakfast?
My favourite places to have breakfast are definitely iHop and Denny's. Yes, they're chain diners, but they totally give you that Florida feel, and it's a true American experience in my opinion. They have some of the yummiest breakfasts, and really give off those classic diner vibes. My ultimate breakfast always consisted of pancakes with whipped butter and maple syrup, french toast with powdered sugar, sausages, eggs and bacon. Although I'm now a vegetarian, they still have amazing food and there are plenty of options to choose from for a classic Floridian breakfast! After the most important meal of the day, I would recommend a walk on one of the nearby Miami beaches, such as Surfside, to soak up the sun and enjoy the ocean breeze. Usually by the beach you'll find a tiki style bar where you can grab a refreshing drink.

"Little Havana is home to one of the most
famous Cuban restaurants, 'Versailles'"
What do you like doing during the day?
As a lunchtime recommendation, I must say that La Sandwicherie has the best sandwiches – the perfect midday bite in my opinion! There are four locations, with a fifth opening next year. Anyone can find something they like in this local favourite – there are vegetarian and vegan options available, plus you can get smoothies and milkshakes in lots of different, delicious flavours. It has a really friendly environment and always offers a warm welcome.
Once you've finished lunch, go exploring South Beach, a district well known for beautiful beaches, glamorous nightlife, amazing food and its artistic community. First, I recommend strolling around the Art Deco District, which has so much history you could easily spend the entire afternoon there. Española Way is a cute little pedestrian boulevard - make a pit stop at the lovely A La Folie Café for a crepe and a coffee! There's always something happening in this neighbourhood - yoga, salsa classes, and flamenco shows – to entertain. I also recommend heading to Nikki Beach, which is a luxury beach club, where you can relax with a cocktail and watch the world go by.
If you're in the mood for some shopping, check out the Lincoln Road Mall. This road is like an outdoor shopping mall and the only place in Miami just for pedestrians. There are tons of great shops, cafés, and restaurants in this lively part of the city.
"Take a walk down Ocean Drive to soak
up the vibrant atmosphere."

What's your ideal evening in Miami? Bar with the best drinks, top restaurants?
One recommendation I would say is an absolute must, is the Cheesecake Factory at Aventura Mall – I know, I know, it's another chain but when I visit the States I have to stop by! You don't need to be a cheesecake lover to go there, they have around 250 savoury and sweet options, so you can always find something that you like.
Cuban food and culture are big here in Miami, and the best place to get a real taste? Little Havana of course! This neighbourhood is home to one of the most famous Cuban restaurants not only in Miami, but in the whole country, Versailles – don't be put off by the massive menu, everything is delicious – and really authentic. Try the Cuban sandwich, you won't be disappointed!
For unbelievably fresh seafood, you can't pass by Joe's Stone Crab, which is a Miami Beach institution and has been around since 1913. If you're a fan of Mexican food, you have plenty to choose from, but Taqueria Viva Mexico in Little Havana is one of my top picks.
Take a walk down Ocean Drive in South Beach to simply soak up the vibrant atmosphere and see the city lights.
If you're looking to dance the night away, I would definitely recommend heading over to Basement Miami, a night club which features famous DJs and live dancers. To top it all off, they even have an ice-skating rink and a bowling alley!
"One of my top things to do in Miami is visit the
gorgeous Vizcaya Museum and Gardens"

What can we do if the Miami weather's not good?
When the weather is bad, it doesn't matter! There are plenty of things to do and places to visit.
Take a tour of Miami
For a full tourist experience you can jump on the Hop-On Hop-Off Big Bus Miami to see all the sights of the city. Of course, you can do this on a sunny day, but it's a good option while it's raining as it takes you all over Miami. Whenever you want, simply hop off and explore!

Miami museums
There are a few lovely museums to check out as well, such as the Miami Children's Museum (great fun!) or the Pérez Art Museum Miami for contemporary works. One of my top things to do in Miami is visit the gorgeous Vizcaya Museum and Gardens – the inside of this place is just magical.

Events in Miami
Aside from museums you could find out which bands or performers are on in Miami (there's always something happening!) and check out a basketball game or some music at the American Airlines Arena.

Fun Miami activities
Hang out at Arcade Odyssey and explore the huge array of arcade games they have on offer, from super retro to brand new. Some of my favourite things to do on a rainy day include laser tag at FunDimension, mini golf at Monster Mini Golf, and catching a movie at CMX Brickell City Theatre (so luxurious with recliner chairs, and food served right to you).

Shop till you drop in Miami mall
Lastly, I would say you could spend the whole day at Aventura Mall because it's huge and there is so much to check out there.
"Key West - Florida's island city has clear
water and gorgeous beaches"
What's a good day trip from Miami?
For a one-day escape from the city, you definitely need to experience Key West - Florida's island city, the southern-most point in the States, has clear water and gorgeous beaches which make it the perfect getaway. It's like taking a vacation from a vacation! The great part is you can take a double decker bus straight from Miami (it takes around 3 hours) specifically for a day excursion with a tour around the islands. The bus is air-conditioned with Wi-Fi, so you'll be comfortable on the trip. If you're driving, simply take the Overseas Highway straight there. Visit Key West Aquarium, where you can take a glass bottom boat ride or head over to Ripley's Believe It or Not to see exhibits of weird and wonderful things from around the world.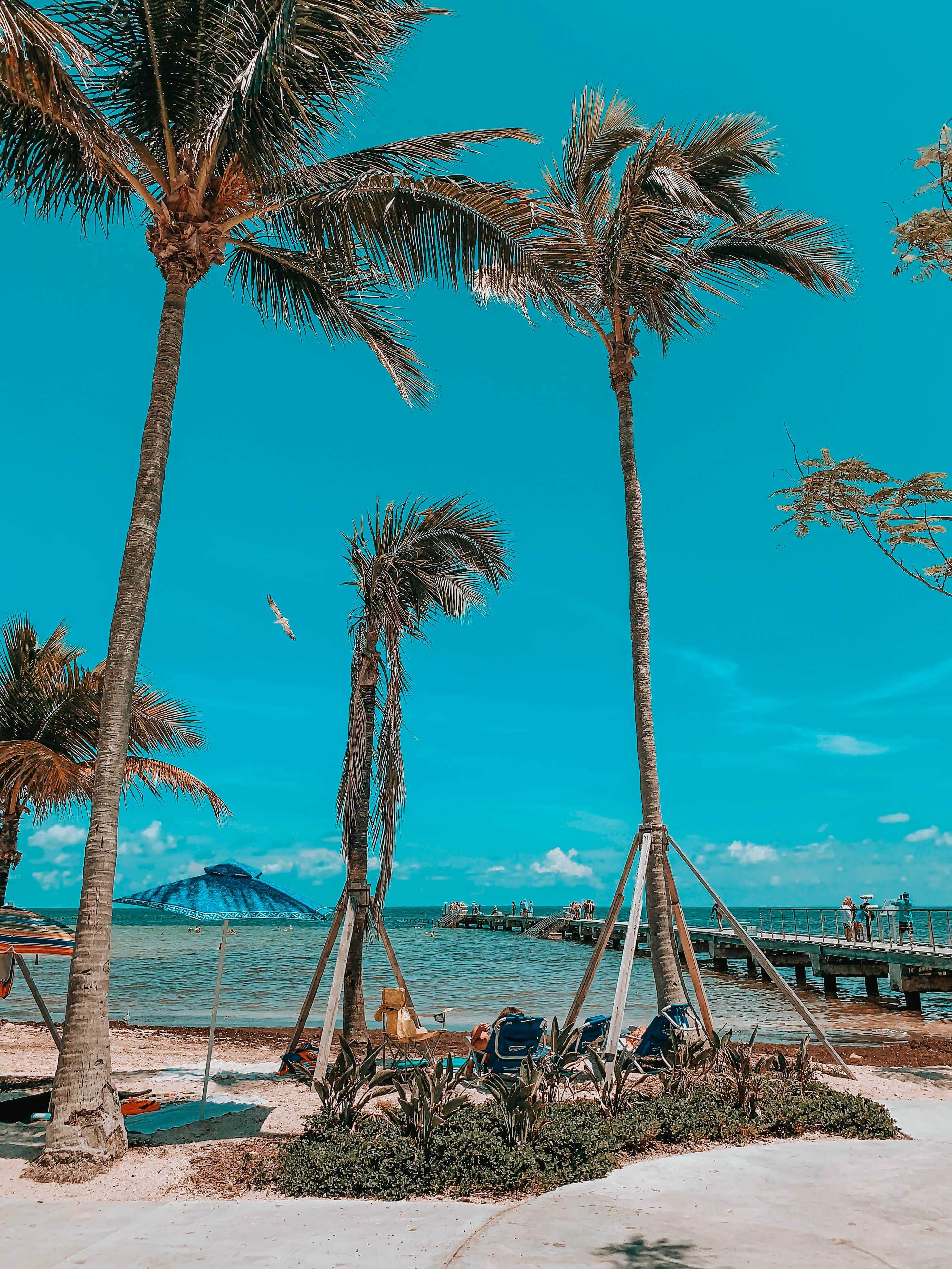 Key West, image: unsplash
Do you have any other tips on what to do in Miami?
I mentioned it before, but one of the greatest shopping centres to head to in Miami has to be Aventura Mall. Growing up, it was one of my top places to go shopping and explore. It has tons of places to eat at - I have made it a tradition that whenever I go there, I always get a cinnamon sugar pretzel at Auntie Anne's because they're the bomb! If you want to go shopping, you'll find everything you could possibly want right here.
One thing to remember is that Miami is a giant city and just like any city, it has its touristy parts, neighbourhood areas, and some not-so-safe spots. You just want to make sure you research what you're going to do and stay in the nice areas - preferably by the beach!
Top image: unsplash
Latest posts
Winter weather disruptions at Frankfurt Airport
The onset of severe winter weather has wreaked havoc on flight operations at Frankfurt Airport, causing widespread flight cancellations and flight delays.
Best German Christmas markets
Here's a closer look at some of our picks for the best Christmas markets in Germany.
Best places to visit in December: Winter destinations for every traveler
Whether you seek the adrenaline rush of skiing down snow-clad slopes or the soothing warmth of a tropical beach, there's a winter vacation destination tailored just for you.
About MYFLYRIGHT
MYFLYRIGHT is a legal tech company, specialized in the support of airline passengers affected by flight delays, flight cancellations, denied boarding, delayed or lost luggage and the refund of unused airline tickets. MYFLYRIGHT was founded 2016 in Hamburg, Germany. The company operates out of 3 offices, its headquarter in Hamburg and its branches in Prague, Czech Republic and Zaporizhia, Ukraine. Currently, MYFLYRIGHT employs a team of around 25 people working in Marketing, Operations, Legal, Customer Support and IT. The organization operates across 5 markets – Germany, United Kingdom, Romania, Austria, and Switzerland.
MYFLYRIGHT's goal is to provide access to justice for all aviation passengers who experience irregularities in their flight transportation. Notably, 75% of all compensation requests submitted by passengers get rejected. Whereas, MYFLYRIGHT is able to successfully execute the applicable customer claims in more than 98% of cases at court.
Get up to 600 €* in compensation
Check claim for free