Stockholm: A local guide to the city of islands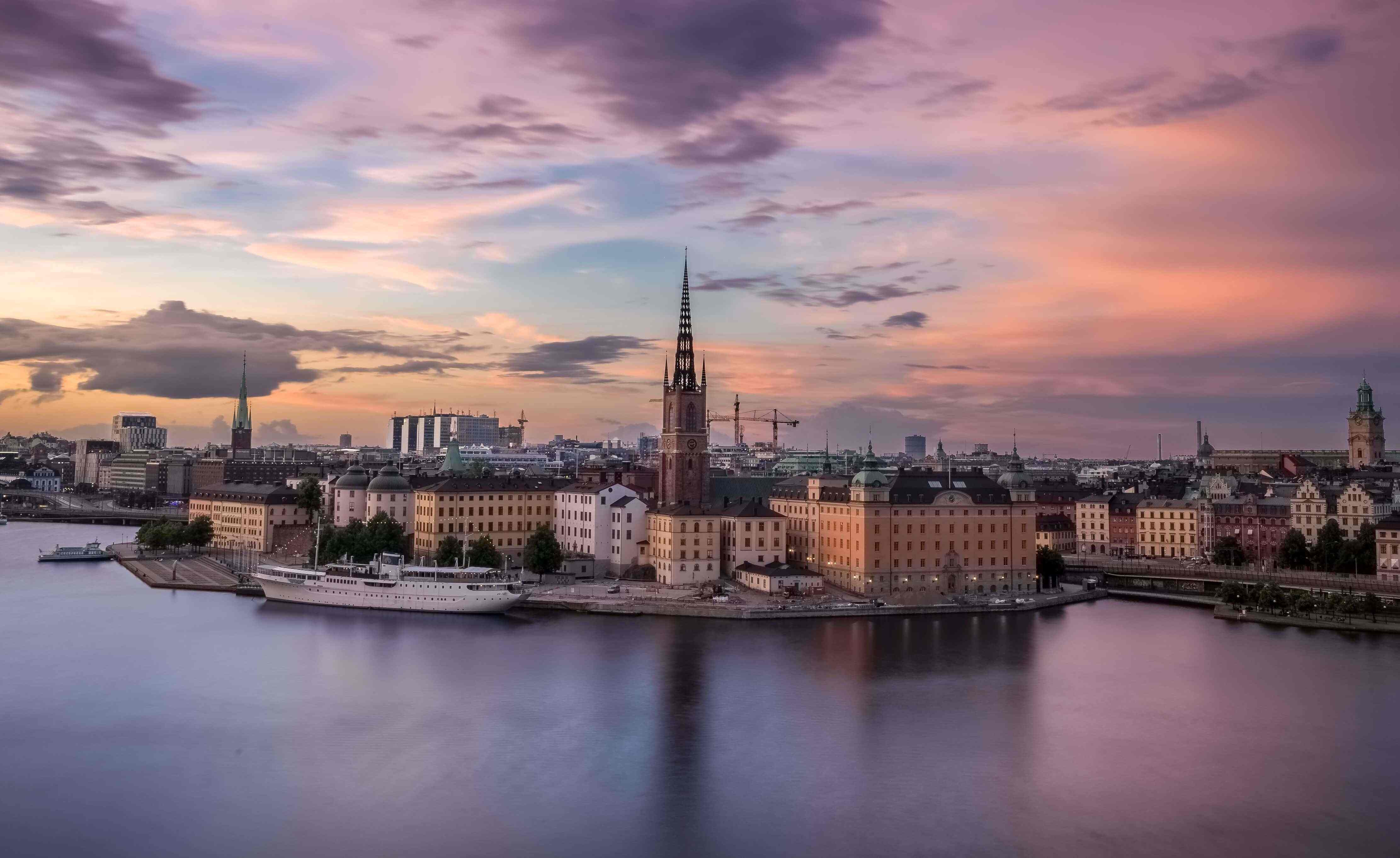 Sweden's capital spans 14 islands connected by 57 bridges and sits where Lake Mälaren meets the Baltic Sea. Dating back to the 13th century, the city's beautifully preserved historical centre transports you back in time, but Stockholm certainly isn't stuck in the past. Renowned for innovation and culture, it's where Nobel Prizes are awarded and is home to the world's longest gallery, consisting of beautiful metro stations. When it comes to cuisine, Stockholm has it all – from fried street food and the famous Swedish meatballs, to elevated dining in stunning interiors, there's something to suit everyone's taste buds and budget.
Today's local, Luka (@_lukagurgenidze_), has made Stockholm his home and has all the insider tips you need to discover one of the most beautiful capital cities in the world.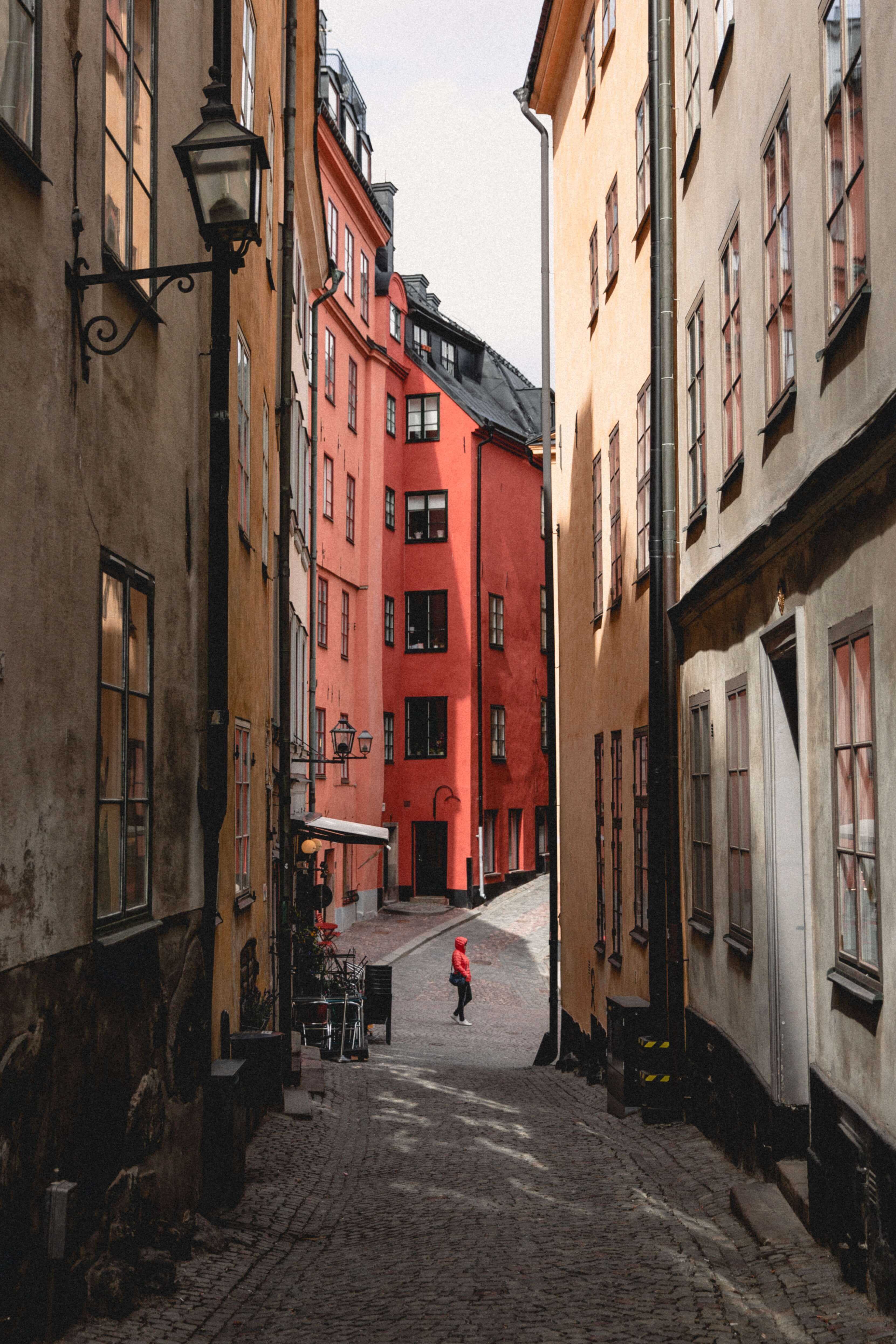 A street in Old Town, image: Unsplash

Hi Luka, welcome to "Like Locals"! Can you tell us a little about yourself?
Hello! My name is Luka, I'm 22 years old and have been living in Stockholm since 2017. I am a Young Ambassador of Georgia to Sweden, but apart from that I'm also a freelance event manager and promoter, plus I bartend a few nights a week. Currently I'm a mixologist in the tropical-themed bar Tiki Room, so come say hi if you're in town, I'll fix you a drink 😉
How do you spend your morning time in Stockholm?
One of my go-to places for breakfast or brunch is Nytorget 6 in the trendy SoFo area. I love the toast topped with avocado, olive oil, chilli and sea salt – so simple yet delicious.
Right around the corner, you'll find Urban Deli. Not only is there a cafe, bar and bakery, you can also take a look around the shop full of eco-friendly products. It's very popular so can get pretty busy, but it's well worth visiting. In the morning, Urban Deli Café serves gourmet breakfast. There is a lunch menu in the afternoon, and a wider selection in the evening.
Langangens Gard is another great place to start your day. Nestled in a meadow surrounded by forest, in the bourgeois district of Lidingö - where there almost no tourists and you can get a taste of real Sweden - you'll find an old red house with a huge terrace, fireplace, rustic furniture and traditional Swedish cuisine. The cafe has its own bakery – the fresh pastries are second to none and the vanilla sauce is to die for!

"Stockholm winter can get pretty cold
but it's never, ever boring here!"

What are the best things to do in Stockholm during the day?
I love strolling around the city, you'll always find something interesting to see and do.
This small island in the city centre is the oldest in Stockholm. Among the winding, narrow streets and medieval buildings, you'll come across the City Hall where Nobel Laureates are awarded and The Royal Palace, which has several interesting tours and exhibitions.
The Swedish Academy and Nobel Prize Museum are here, as well as colourful houses from the 17th century which give the square a special charm. These are the houses you'll see on every souvenir from the city and they are a symbol of Stockholm.
This park was formerly the kitchen garden for the Royal Family and is now a popular place for locals throughout the year - in summer, there are concerts and cafe terraces, in the winter you can ice skate under fairy lights. But the best part of the year is getting to see the sakura blossom - people from all over the world flock here to take pictures among the heavy bright pink branches and falling petals. Visit in April to catch the blooms.
One of the oldest streets in the city, Fjällgatan is lined with low houses with tiled roofs, perfect little flower gardens and lanterns. You'll take some of the best photos of your trip here, while drinking delicious coffee in 200-year-old coffee houses.

"For nightlife in Stockholm, nothing
beats Trädgården open air club"

After all that walking, it's time to eat! There are tons of great places for lunch, but here are my two top picks:
All my life I thought that I didn't like meatballs, but it turns out I just hadn't tried the right ones! This place, as you can probably guess, specializes in them - the national pride of the Swedes. You can choose the meat and they're served in several versions: with spaghetti, risotto, in a tortilla or the classic version - with mashed potatoes. I've tried everything on the menu, and I haven't eaten anything tastier in Stockholm.
If you don't try the famous Swedish street food, fried herring, you won't truly know Stockholm. The famous Nystekt Strömming kiosk is located on the seafront, near Slussen metro station. You can get your fried herring either on mashed potatoes, on black bread or in a sandwich, with pickled onions and mustard. They cook everything to order right in front of your eyes, so everything is super fresh and tasty.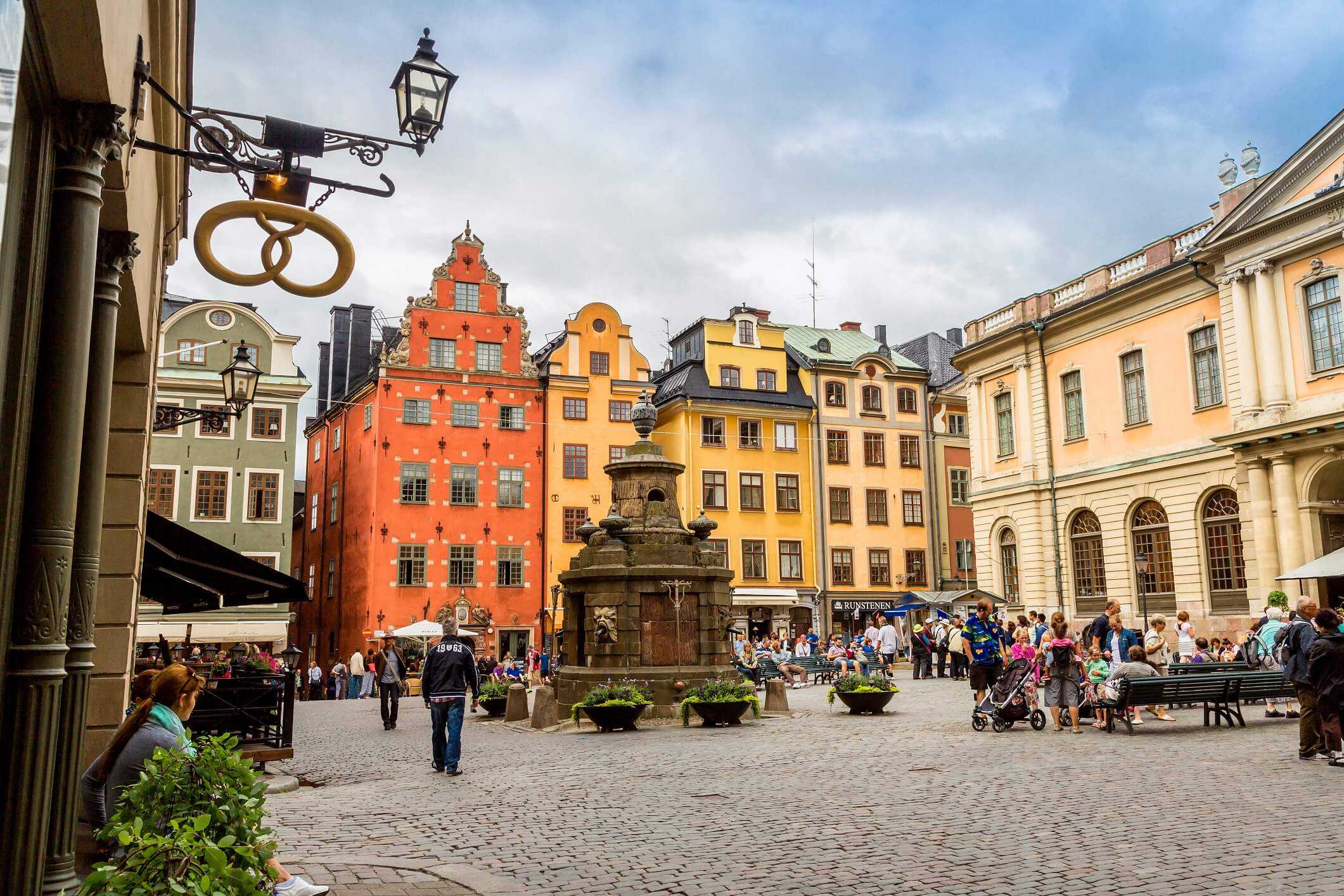 The famous houses on the Main Square, image: Adobe Stock

"in December, the Stockholm
Christmas Markets are a must."

Where would you recommend for dinner and a night out?
Stockholm has a really lively nightlife, so you're spoilt for choice! Here are a few of my favourites:
Everything in this bar is made of ice: the walls, chairs, bar and even the glasses! The temperature is -5°C, but don't worry, you'll get a cape and gloves, so you won't get too cold 😊.
For nightlife in Stockholm, nothing beats Trädgården. This is an open-air club in the summer which turns into a two-story club called Under Bron for the rest of the year. There's music for everyone and tons of live concerts. In summer, there are DJs, a diner with burgers, several bars, a ping-pong table and much more.
I mentioned this place for breakfast, but it's even better for dinner. The black pudding with smoked pork, lingonberry cream and slices of spicy apple is a dish I simply can't get enough of. There are also two bars in this restaurant, both are excellent. The menu is a mixture of classic and modern Swedish with a splash of Southern European cuisine.

"Head for a day trip to the
stunning island of Gotland"

What can we do if the weather in Stockolm's not so good?
Stockholm winter can of course get pretty cold and dark but it's never, ever boring here! The city has something for everyone, but a great thing to do while you're here if you want to shelter from icy temperatures is visit one of the amazing museums.
Vasa Museum is the most famous one in the city and is located on the island of Djurgarden, where you have a fantastic view over Stockholm. It is unusual in that it has only one exhibit - a ship called Vase, which sank off the coast of Stockholm in 1628. It was finally salvaged after spending 333 years under water. There are no other ships from this period in the world, so it is truly one of a kind.
Also on Djurgarden, Skansen is the oldest open-air museum in the world. Today it houses about 150 buildings and farms from all over Sweden spanning five centuries with living conditions fully preserved. You can also learn about the Baltic Sea in the aquarium, grab a bite at the various cafes and restaurants and check out some local wildlife at the zoo.

Where would you go to escape the city for a day?
Head for a day trip to the stunning island of Gotland and visit Blå lagunen (Blue Lagoon). This former quarry is one of the most beautiful places on Gotland and in the whole of Sweden. The island has many beaches, both sandy and pebble, but Blue Lagoon is the best place for swimming, with its crystal-clear water. By ferry, it takes 3 hours to get to Gotland, but if you want to splash out you can even take a 30-minute flight there.
Do you have any other tips for Stockholm visitors?
If you visit in December, the Stockholm Christmas Markets are a must – there are several dotted around the city and you can get tasty food and drinks as well as traditional gifts in a cosy atmosphere.
A great and affordable way to see Stockholm is to get a ticket for the Hop-On Hop-Off Boat. You can see all the main sights, learn about the city and there's even a café if you get hungry. It's only 25 euros for a day and – as the name suggests – you can hop on and off wherever and as many times as you like.
Finally, I really recommend travelling by metro, not just because it's convenient but many of the stations are like works of art. Each one is unique, and it feels as if you're travelling through an exhibition as you make your way through the city.
Images: Adobe Stock & Unsplash

Top image: Unsplash
Latest posts
British Airways pilot fired for bragging about flight cocaine use
In September 2023, a British Airways pilot found himself at the center of a scandal that rocked the aviation industry.
Passengers express outrage as flight faces double cancellation
A Brussels Airlines flight originating from Kinshasa, Democratic Republic of Congo, experienced an unexpected and frustrating turn of events when it was postponed twice.
Swiss Air passengers left in disarray as plane lands in Spain without luggage
Passengers, awaiting their belongings at the airport's baggage claim, were met with disappointment as their bags failed to materialize even after a two-hour wait.
About MYFLYRIGHT
MYFLYRIGHT is a legal tech company, specialized in the support of airline passengers affected by flight delays, flight cancellations, denied boarding, delayed or lost luggage and the refund of unused airline tickets. MYFLYRIGHT was founded 2016 in Hamburg, Germany. The company operates out of 3 offices, its headquarter in Hamburg and its branches in Prague, Czech Republic and Zaporizhia, Ukraine. Currently, MYFLYRIGHT employs a team of around 25 people working in Marketing, Operations, Legal, Customer Support and IT. The organization operates across 5 markets – Germany, United Kingdom, Romania, Austria, and Switzerland.
MYFLYRIGHT's goal is to provide access to justice for all aviation passengers who experience irregularities in their flight transportation. Notably, 75% of all compensation requests submitted by passengers get rejected. Whereas, MYFLYRIGHT is able to successfully execute the applicable customer claims in more than 98% of cases at court.
Get up to 600 €* in compensation
Check claim for free