Tbilisi: Time to explore Georgia's capital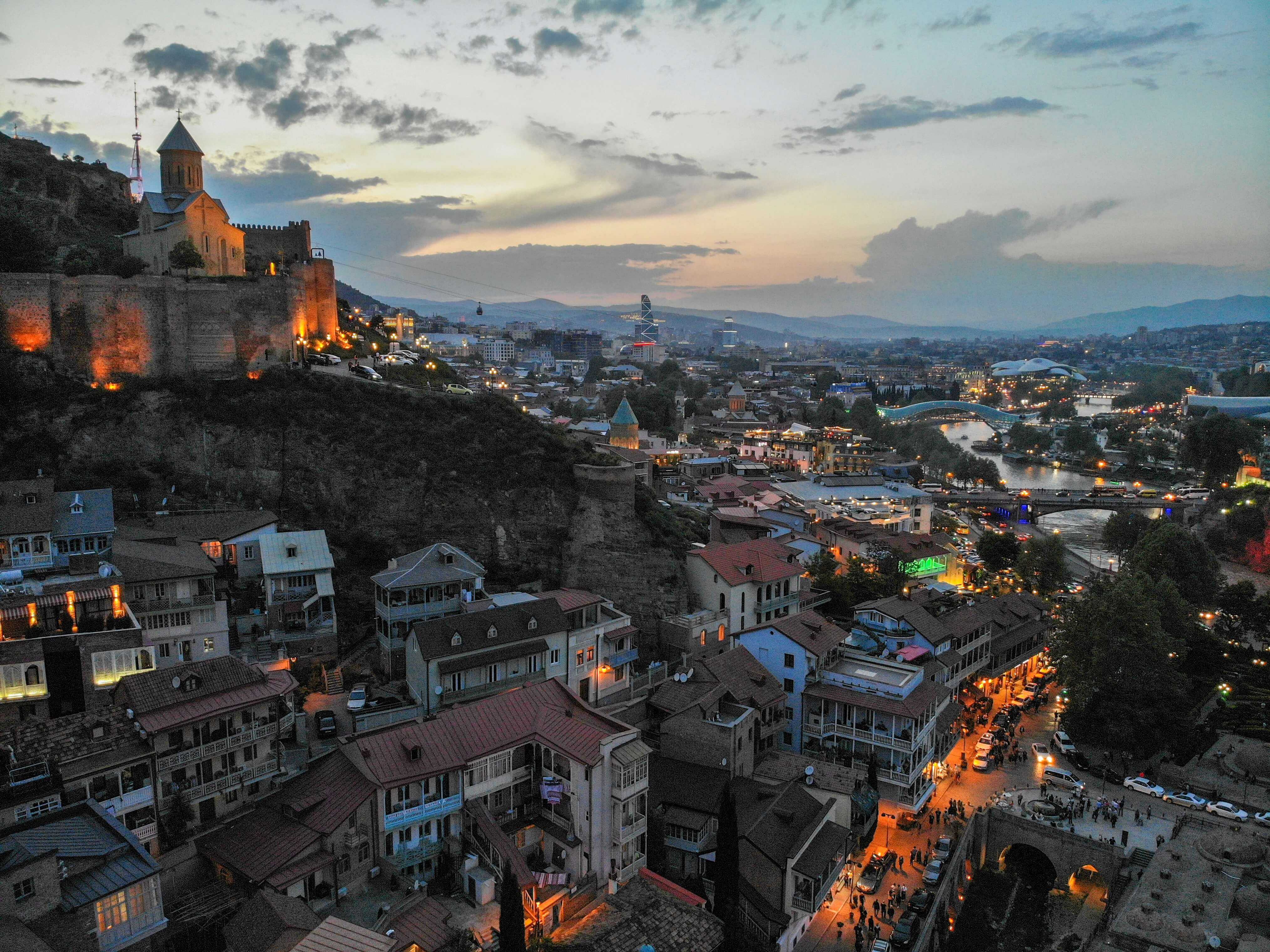 Today in "Like Locals", we're talking about Tbilisi, Georgia's capital, which is located in the southeast of the country. Tbilisi means 'warm spring', as the city was named after the sulphur water which flows from the nearby slopes of Mount Mtabori. Georgia has only been discovered as a tourist destination in recent years and is now enjoying a surge in popularity. This is not least because of the culinary specialties - TasteAtlas awarded first place to the traditional Georgian cheese-filled flatbread Khachapuri for most popular dish, beating even the famous Neapolitan pizza.
As a recent Forbes article stated, "Berlin is out, Tbilisi is in" – let's find out why from Sopo Shergelashvili (@soffee_1), a true Tbilisi local.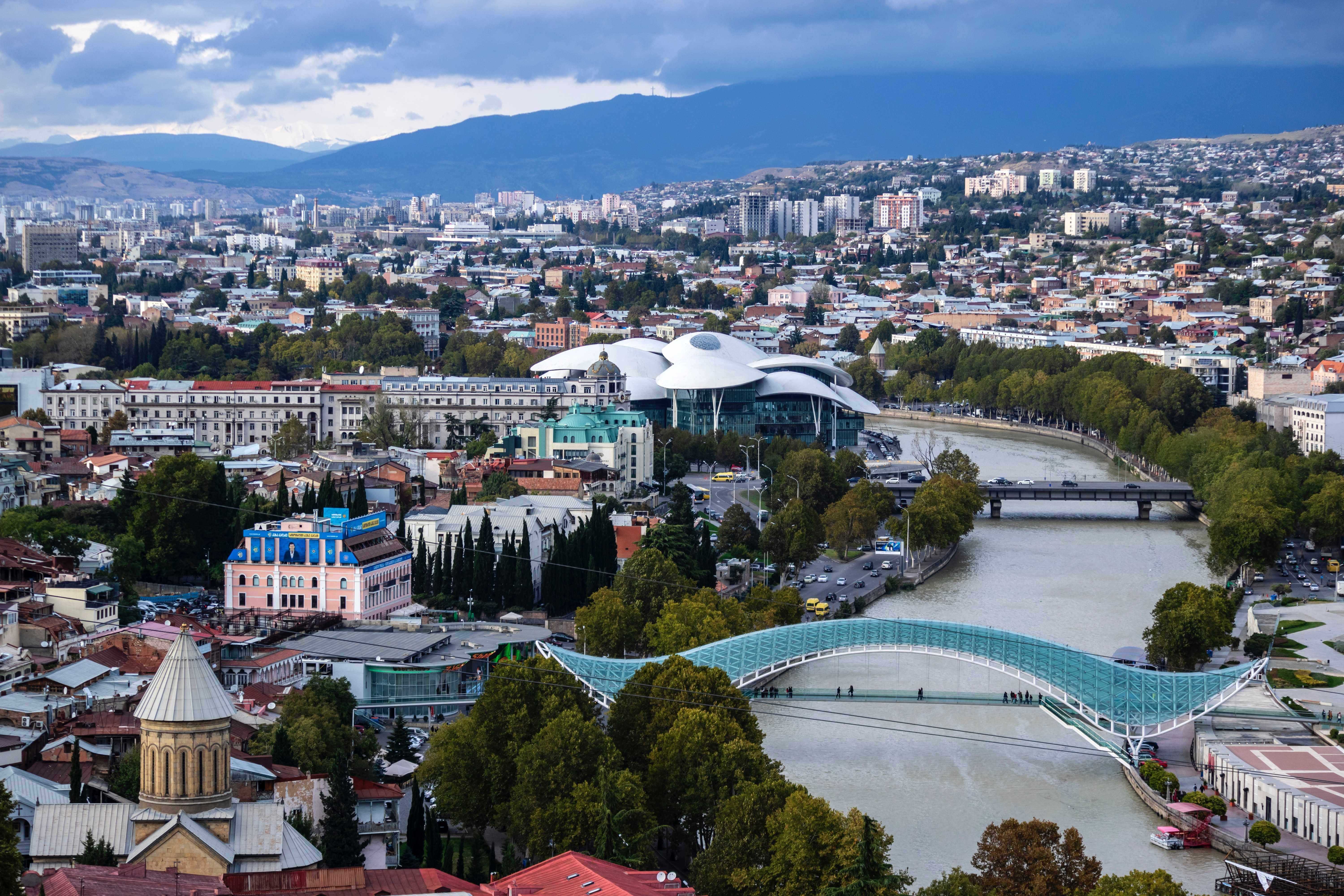 Tbilisi by day, image: unsplash
Welcome Sopo! Can you tell us a little about yourself?
Hello! I'm 24 years old, a PR specialist and an Instagram influencer in the areas of travel and lifestyle. I have a master's degree in Public Relations and am currently working in the Georgian Parliament. Tbilisi is where I was born and I grew up here and, although I've travelled to many places in the world, this city is still my absolute favourite!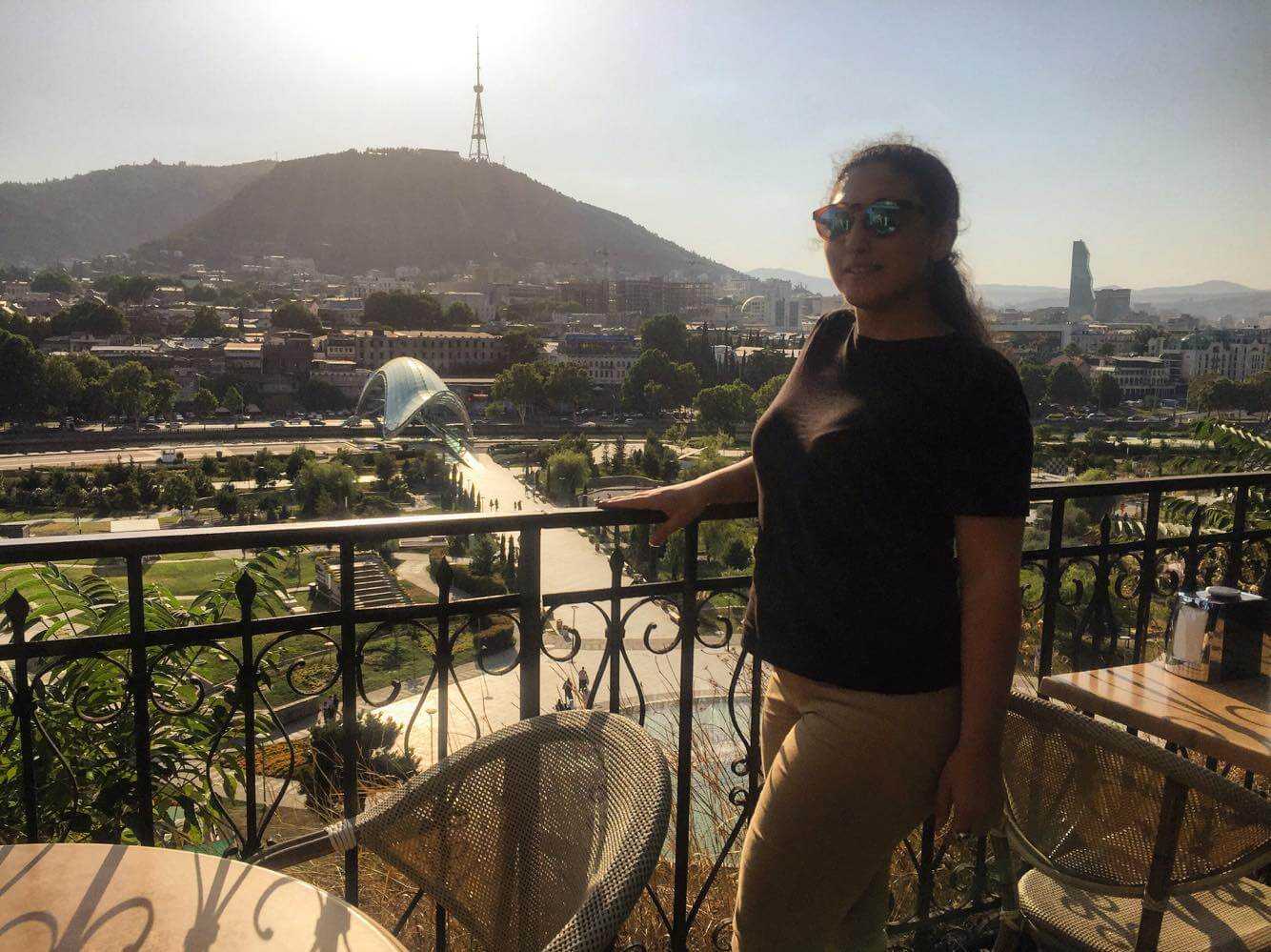 Sopo in Tbilisi*

"One of my favourite things to do
in Tbilisi is visit the MoMa"

How would you spend your ideal weekend morning?
My perfect morning on the weekend starts with a glass of SNO water with lemon, which immediately freshens me up! Then I head to Kikliko, my top spot for breakfast or brunch, where whatever dish you order tastes homemade.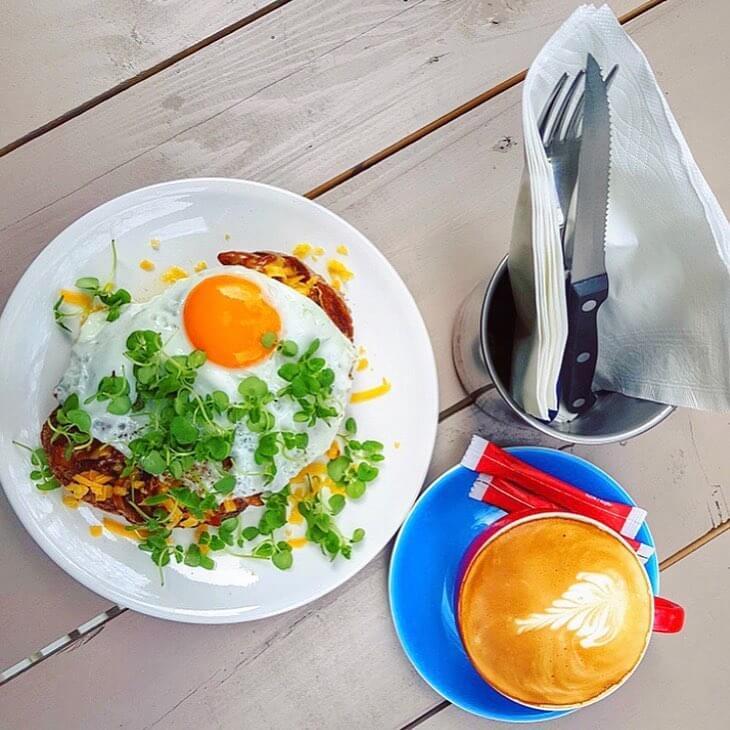 Breakfast in Kikliko*
Afterwards, I'll go for a long walk, taking photos and strolling through shops and art galleries. One of my favourite things to do in Tbilisi is visit the MoMa (the Zurab Tsereteli Museum of Modern Art). In addition to the extensive collection of works by the important Georgian artist, it always has changing exhibitions of other renowned painters, sculptors and photographers.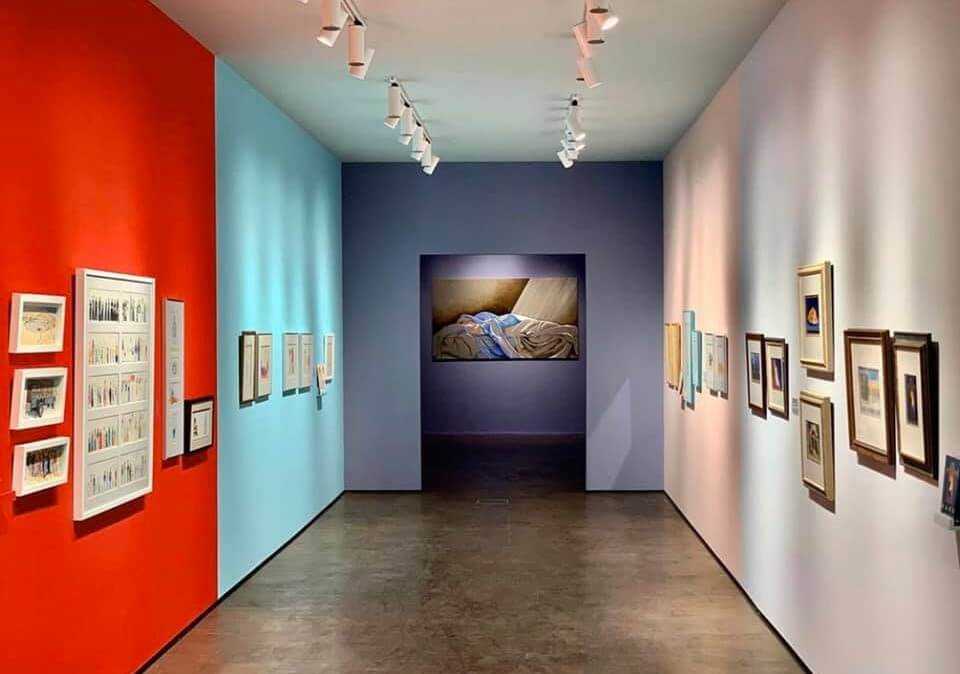 Inside the MoMa*
What do you like doing on weekdays?
During the week, I have quite a busy schedule, but I always try to find time to work out. I love Urban Garden, which is a gym with a difference – it's in the middle of a park, surrounded by greenery. After exercising, it's time to relax in the sauna - now I'm ready for the day!
When I have time, my go-to place for lunch is Entrée. It's always a good choice for freshly baked bread, hearty soups or delicious cakes.


"Fabrika – this is the place to
experience nightlife in Tbilisi!"


Where do you go if the weather in Tbilisi's bad?
Visit museums and baths! There are plenty of museums on Rustaveli Avenue worth visiting, especially the Georgian National Museum which offers a fascinating insight into the country's history.
A truly unique experience is a Sulphur bath in the ancient quarter of Abanotubani. As well as the community pools, you can book a private room with your own bath and sauna with a variety of treatments such as massages, soaping and full body exfoliation. But if you're looking for the real deal, Kiev Sulfur Bath is authentic, with fewer tourists and lower prices.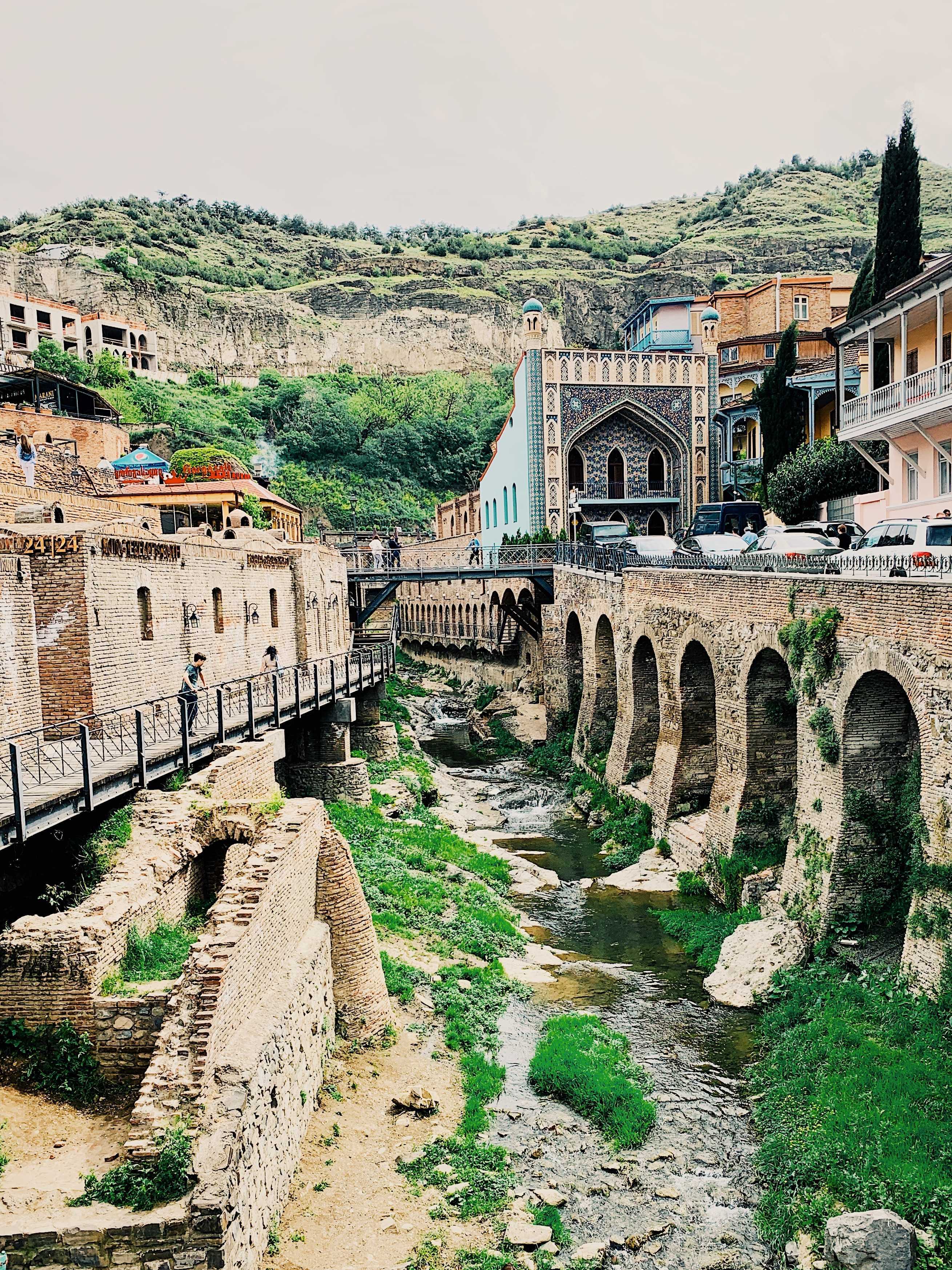 Abanotubani, image: unsplash
Where do you head for a good night out?
In the evenings, I meet up with my friends to talk about what's going on in our lives, projects we're working on and to discuss future plans. Our absolute favourite place is Fabrika – this is the place to experience nightlife in Tbilisi! This former Soviet sewing factory has now been transformed into a multifunctional complex.
Here are my highlights of this fabulous spot:
If you like sushi, rice or noodles, this is your place! You'll always get healthy, fresh food here.
Delicious gourmet burgers made with local ingredients.
Dress yourself in contemporary fashion by Georgian designers.
Fabrika even has accommodation where you can meet like-minded globe-trotters! From affordable dorm rooms, to your own private apartment, there's something for everyone – and every budget.
For world-class nightclubs, Mtkvarze and Bassiani are second to none. Mtkvarze is a mecca for anyone into electronic music and Bassiani is a former swimming pool pulsing with techno and house.
"To get an authentic taste of Tbilisi,
head to Restaurant Funicular."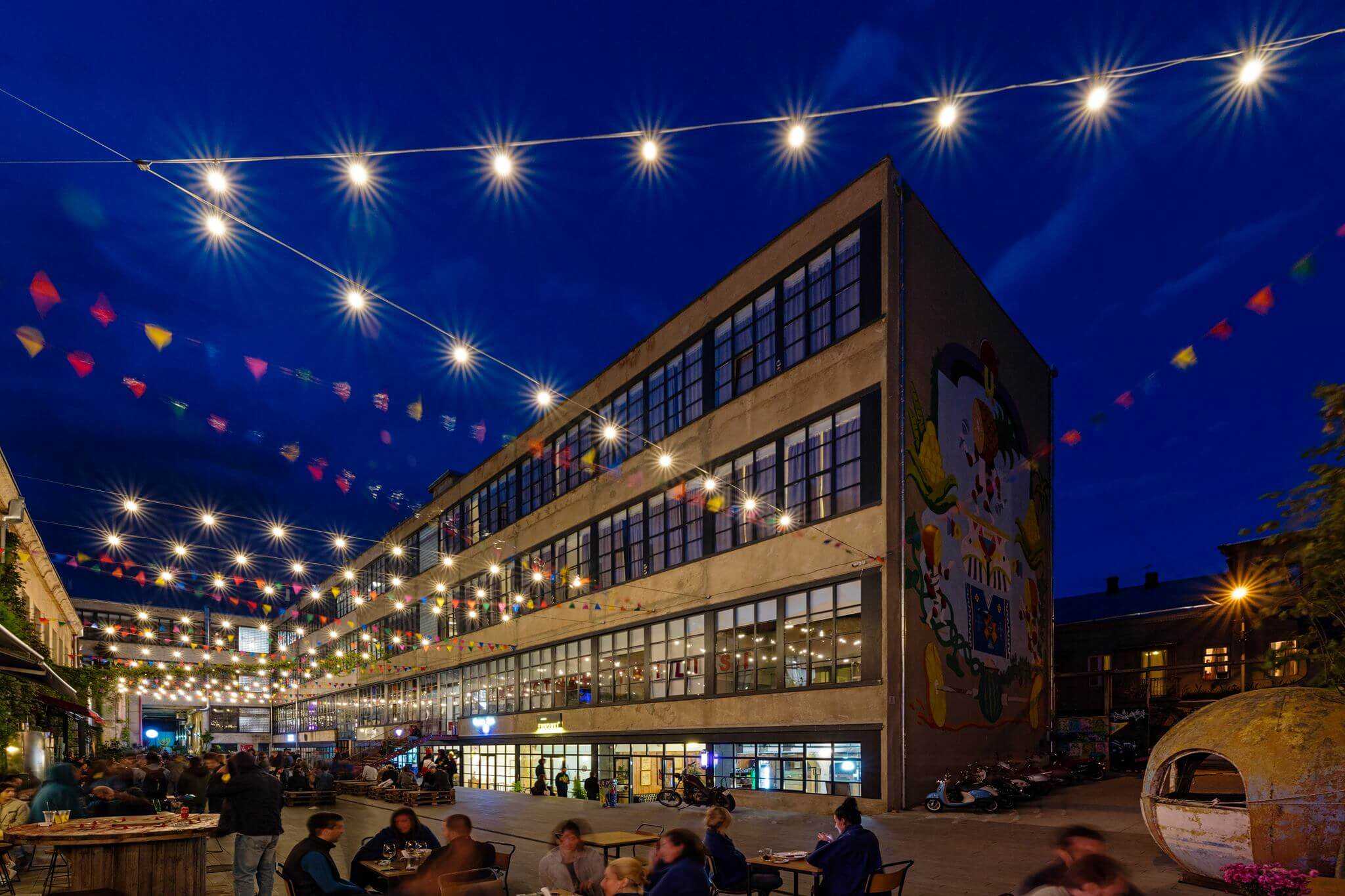 Fabrika*
Which restaurants in Tbilisi offer the best Georgian cuisine?
If you want to try Georgian food in a stylish setting, then you must visit Republic Restaurant, where chef Levan Kobiashvili creates heavenly fusion dishes. The design of the restaurant is a mix of cosmopolitan flair with traditional, local elements.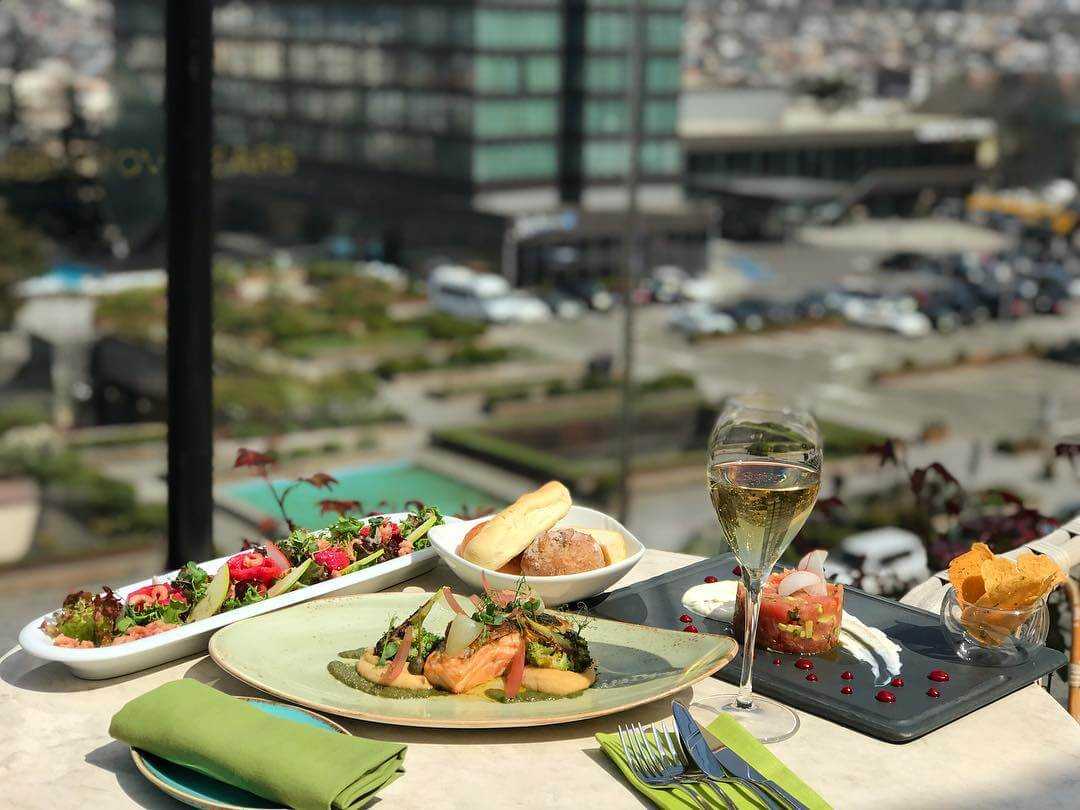 Republic Restaurant*
To get an authentic taste of Tbilisi, with mouth-watering gourmet cuisine and an unforgettable evening that lets you travel back in time and experience the best the city has to offer, head to Restaurant Funicular. Situated on Mount Mtatsminda, this place has a very special place in my heart. You'll love the view over the city as you enjoy your meal.
For perfect Adjarian Khachapuri (with fried egg), the best spot is Puri-Guliani. This is what our ancestors used to call the delicious stuffed breads with various fillings, which were served in honour of respected guests and loved ones. Not only used for special occasions, it is an integral part of everyday life. Georgian cuisine is unimaginable without Khachapuri!
Tsikivili Group offers authentic dishes as well as live music and you can also learn how to make Georgian bread and Khinkali there.

"when you visit Tbilisi just walk and lose
yourself in the winding streets"
Do you have any more tips on what to do in Tbilisi?
These spots are great for those perfect Instagram shots:
You don't have to book a room to enjoy this place - hang out in the stylish restaurant on the ground floor and soak up the chilled-out atmosphere.
Just across from Rooms Hotel is this beautifully designed café, where you can sit in the garden – even in the middle of winter, thanks to the cosy heaters.
The building itself is like a fairy tale, so even if puppets aren't really your thing, you should take in a performance. Simply magical!
Tbilisi has festivals going on throughout the year, so there's always something to keep you entertained. A trip to Tbilisi shouldn't be without a visit to the awe-inspiring Holy Trinity Cathedral –also known as Sameba -, the most important cathedral of the Georgian Orthodox Church. Also, go watch a rugby match – we Georgians are huge fans of the sport and are very proud of our national team!
Last but not least, when you visit Tbilisi just walk and lose yourself in the winding streets, grab a drink with the locals. This is how you'll really discover the many different facets of this unique city.

* images courtesy of Sopo
Top image: unsplash
Latest posts
Winter weather disruptions at Frankfurt Airport
The onset of severe winter weather has wreaked havoc on flight operations at Frankfurt Airport, causing widespread flight cancellations and flight delays.
Best German Christmas markets
Here's a closer look at some of our picks for the best Christmas markets in Germany.
Best places to visit in December: Winter destinations for every traveler
Whether you seek the adrenaline rush of skiing down snow-clad slopes or the soothing warmth of a tropical beach, there's a winter vacation destination tailored just for you.
About MYFLYRIGHT
MYFLYRIGHT is a legal tech company, specialized in the support of airline passengers affected by flight delays, flight cancellations, denied boarding, delayed or lost luggage and the refund of unused airline tickets. MYFLYRIGHT was founded 2016 in Hamburg, Germany. The company operates out of 3 offices, its headquarter in Hamburg and its branches in Prague, Czech Republic and Zaporizhia, Ukraine. Currently, MYFLYRIGHT employs a team of around 25 people working in Marketing, Operations, Legal, Customer Support and IT. The organization operates across 5 markets – Germany, United Kingdom, Romania, Austria, and Switzerland.
MYFLYRIGHT's goal is to provide access to justice for all aviation passengers who experience irregularities in their flight transportation. Notably, 75% of all compensation requests submitted by passengers get rejected. Whereas, MYFLYRIGHT is able to successfully execute the applicable customer claims in more than 98% of cases at court.
Get up to 600 €* in compensation
Check claim for free