The future of travel - will travel be safer by 2022?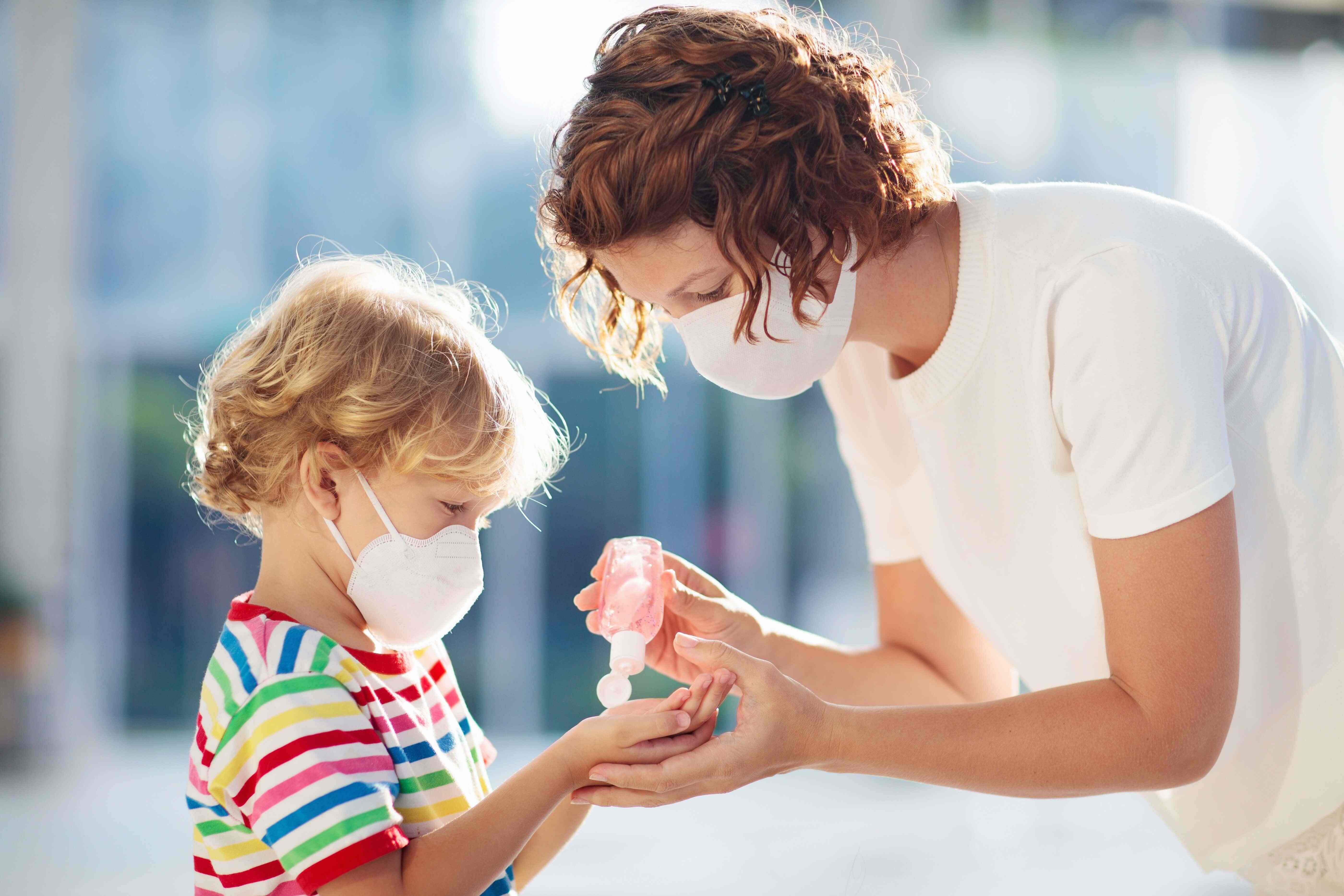 Travel trends
The answers to the question "When can we travel again?" have not changed much in the months since the pandemic started in Mid-March. There is still caution when it comes to leaving the security of our lockdown lives as no vaccine has been developed yet and corona virus is still a threat. Some international borders are still closed and many countries are on the so-called "red list" due to the increasing number of COVID-19 cases in those countries. Generally, the future of travel will depend on the following three factors: permission to travel, transportation availability and safety regulations.
First of all, travelers depend on the regulations of the European Union and the local rules that their governments set in motion. Each country has a different set of rules to what is allowed regarding domestic and international border crossings and quarantine. The second factor is the right mode of transportation. Currently, many airlines have gone bankrupt or cancelled multiple flight routes. Ships are also not able to sail freely as many countries have very strict regulations regarding who can use their sea ports. Last but not least, there is the issue of safety. It is crucial for our health that safety protocols are developed and the required measures are in place. Hotels, restaurants, bars and others need to implement health and sanitation regulations to prevent the spread of the virus and help the travelers feel safe again.
Safety measures at the airports
What feels safe, of course, is a strictly individual decision. Every passenger has their own perception of risk – some are more willing to risk their health and travel, while others would prefer staying at home until the virus has been completely wiped out. In the meantime, airports are investing in staff and technology to be able to measure travelers' temperature such as remote infrared thermometers. Experts are also suggesting a respiratory test at the airport. This test would be similar to those measuring drivers' alcohol levels, but instead it would detect corona virus particles in someone's breath. The idea is to recognize the asymptomatic carriers who do not appear sick but can infect others. Another idea is to use an ultraviolet light cleaning machine to clean and disinfect surfaces and tools. In order to disinfect the whole airplane in a timely manner, a UV light machine can be wheeled through the airplane and used for the tables and seat cushions.
UV-cleaning devices may also become commonplace in disinfecting hotels, cruise ships and taxis. Furthermore, we can also use UV devices for the disinfection of our smartphones. Airlines such as Emirates and Delta Airlines have already undertaken measures to increase the safety of passengers, such as blocking out middle seats on the airplane, reducing the overall number of passengers allowed and boarding only ten people at a time. These kinds of procedures will likely be adopted by all airlines as they start flying again. Travelling with cabin baggage might not be allowed anymore in an attempt to keep aircraft interiors as sanitary as possible. The only exceptions would be – a laptop, handbag, briefcase or baby items. Most airlines, such as British Airways and Emirates, have also stated that face masks are compulsory for passengers to wear, while hand-sanitising stations will also be installed throughout the airports.
Traveling will feel intimidating at first, but after months of confinement, it will also feel incredibly freeing to be on the move again. Future prognosis suggests that people will drive to the airport in their own cars rather than use public transport or taxis. To sum up, upon arrival at the airports there will be social distancing signs and temperature checks. Before entering the building, passengers might need to have their temperatures taken with a thermal scanner and there may also be obligatory blood or breath tests to check for infection. It is believed that such and other measures will be implemented before the end of 2022 and will make our travel safer, but perhaps it is a small price to pay to stay well and healthy.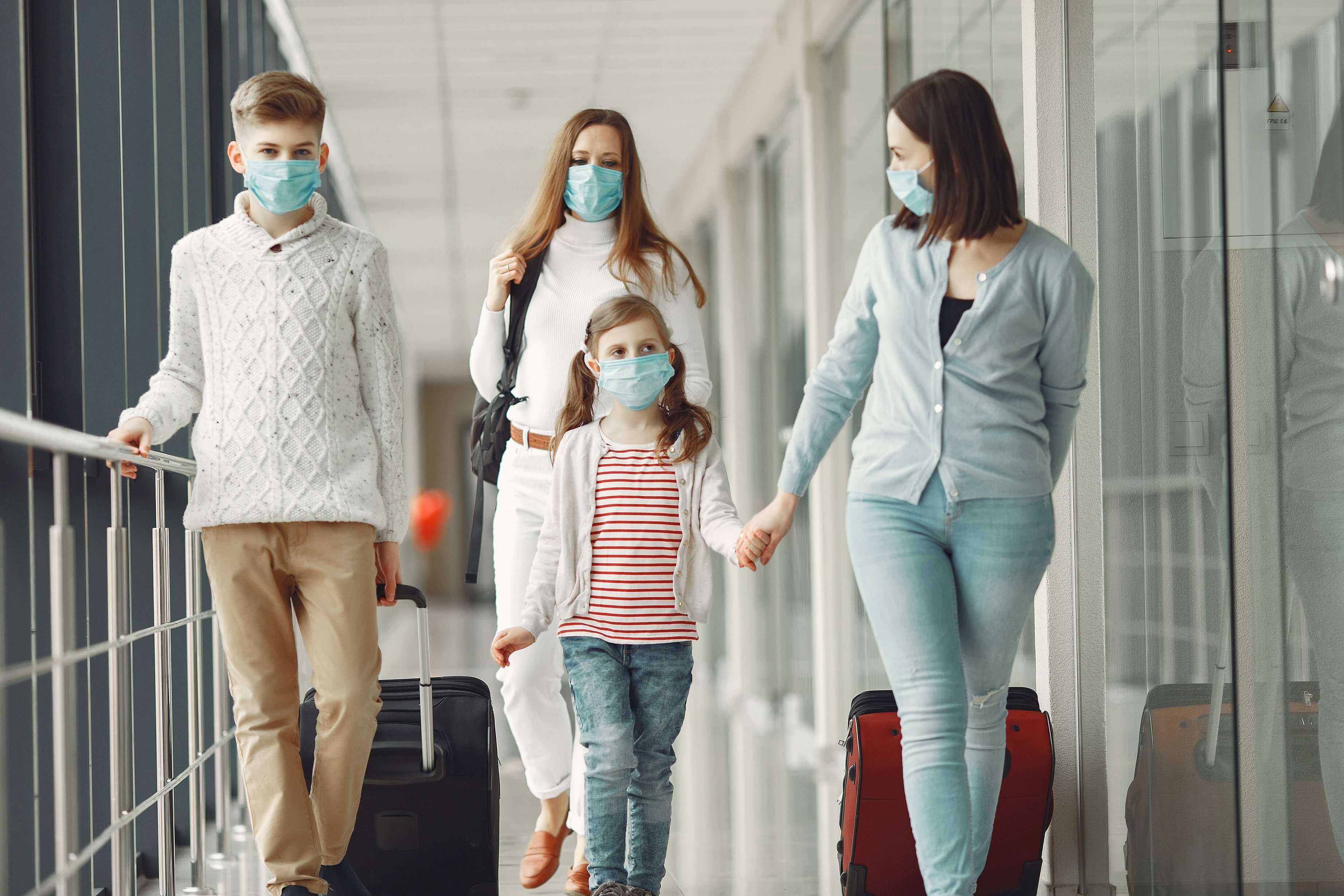 The future of travel. Source: Adobe Stock
Flight cancellations due to corona virus
Has your trip been cancelled due to corona virus or you do not feel safe enough to travel currently? If so, you may still be entitled to compensation under EU Regulation 261/2004 and the airline is obliged to reimburse you for ticket costs or offer you an alternative flight. You are not obligated to accept a voucher or an alternative flight from the airline. You can always demand that the airline reimburses your full ticket costs. We also recommend you to use our website and make sure whether you are entitled to compensation based on the EU Passenger Rights Regulation. We are happy to help you with your ticket refund and there is no cost risk for you at any point. You simply need to enter your flight details at www.myflyright.com and check your claim free of charge.
Image source: Adobe Stock
Latest posts
British Airways pilot fired for bragging about flight cocaine use
In September 2023, a British Airways pilot found himself at the center of a scandal that rocked the aviation industry.
Passengers express outrage as flight faces double cancellation
A Brussels Airlines flight originating from Kinshasa, Democratic Republic of Congo, experienced an unexpected and frustrating turn of events when it was postponed twice.
Swiss Air passengers left in disarray as plane lands in Spain without luggage
Passengers, awaiting their belongings at the airport's baggage claim, were met with disappointment as their bags failed to materialize even after a two-hour wait.
About MYFLYRIGHT
MYFLYRIGHT is a legal tech company, specialized in the support of airline passengers affected by flight delays, flight cancellations, denied boarding, delayed or lost luggage and the refund of unused airline tickets. MYFLYRIGHT was founded 2016 in Hamburg, Germany. The company operates out of 3 offices, its headquarter in Hamburg and its branches in Prague, Czech Republic and Zaporizhia, Ukraine. Currently, MYFLYRIGHT employs a team of around 25 people working in Marketing, Operations, Legal, Customer Support and IT. The organization operates across 5 markets – Germany, United Kingdom, Romania, Austria, and Switzerland.
MYFLYRIGHT's goal is to provide access to justice for all aviation passengers who experience irregularities in their flight transportation. Notably, 75% of all compensation requests submitted by passengers get rejected. Whereas, MYFLYRIGHT is able to successfully execute the applicable customer claims in more than 98% of cases at court.
Get up to 600 €* in compensation
Check claim for free