Turku: Paradise on the Baltic Sea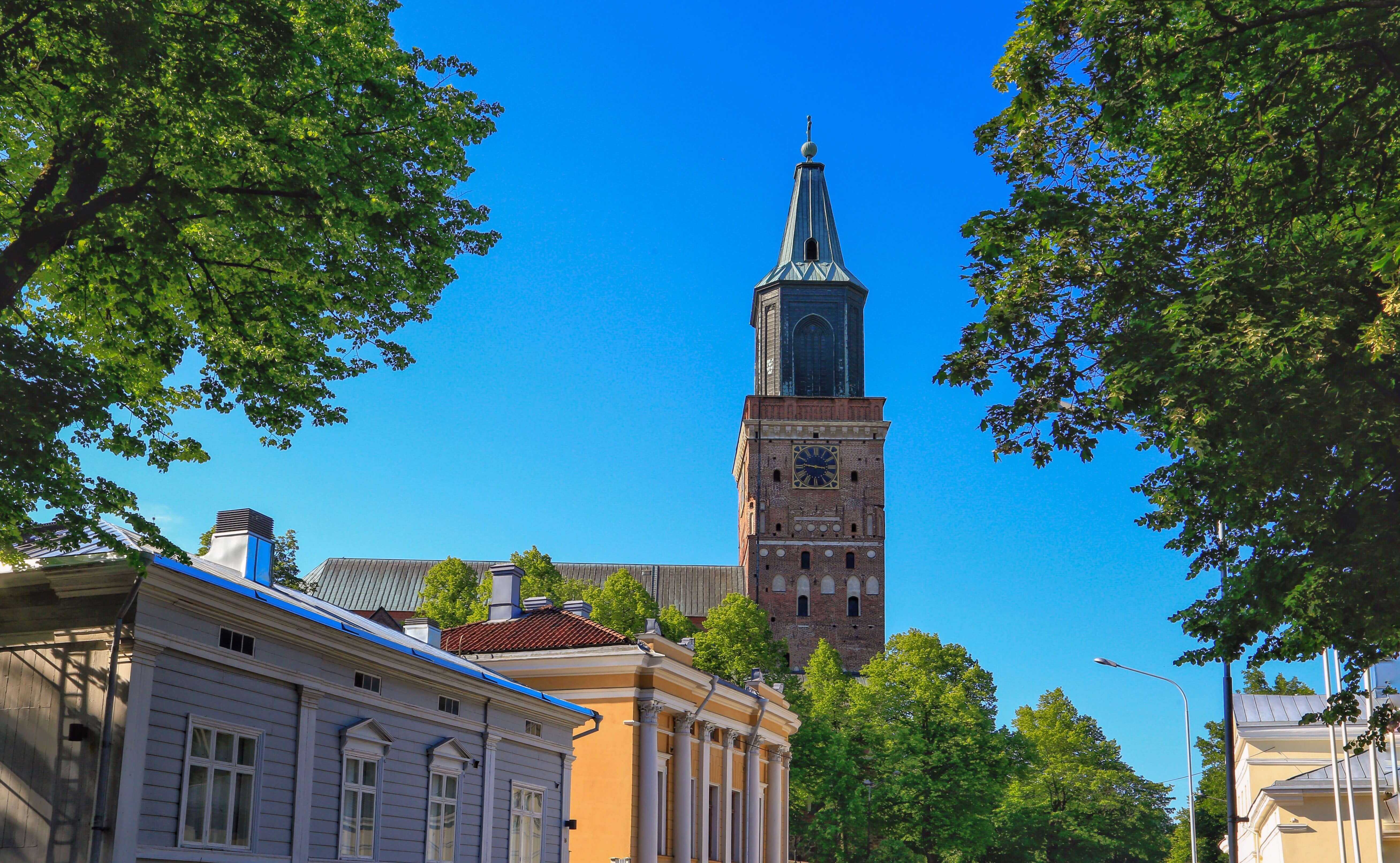 Would you like to experience a different kind of holiday? How about a visit to the far north? Travel to the southwestern tip of Finland and you'll discover the city of Turku, a little paradise overlooking an archipelago surrounded by the crystal-clear Baltic Sea. The oldest city in the country, Turku was replaced by Helsinki as the capital in 1812, but in 2011 it was named European Capital of Culture alongside Tallinn.
Our local today, Valentino (@valentinovalkaj), has fallen for the relaxed, serene charm of Turku and chats in today's post about his beautiful adopted home.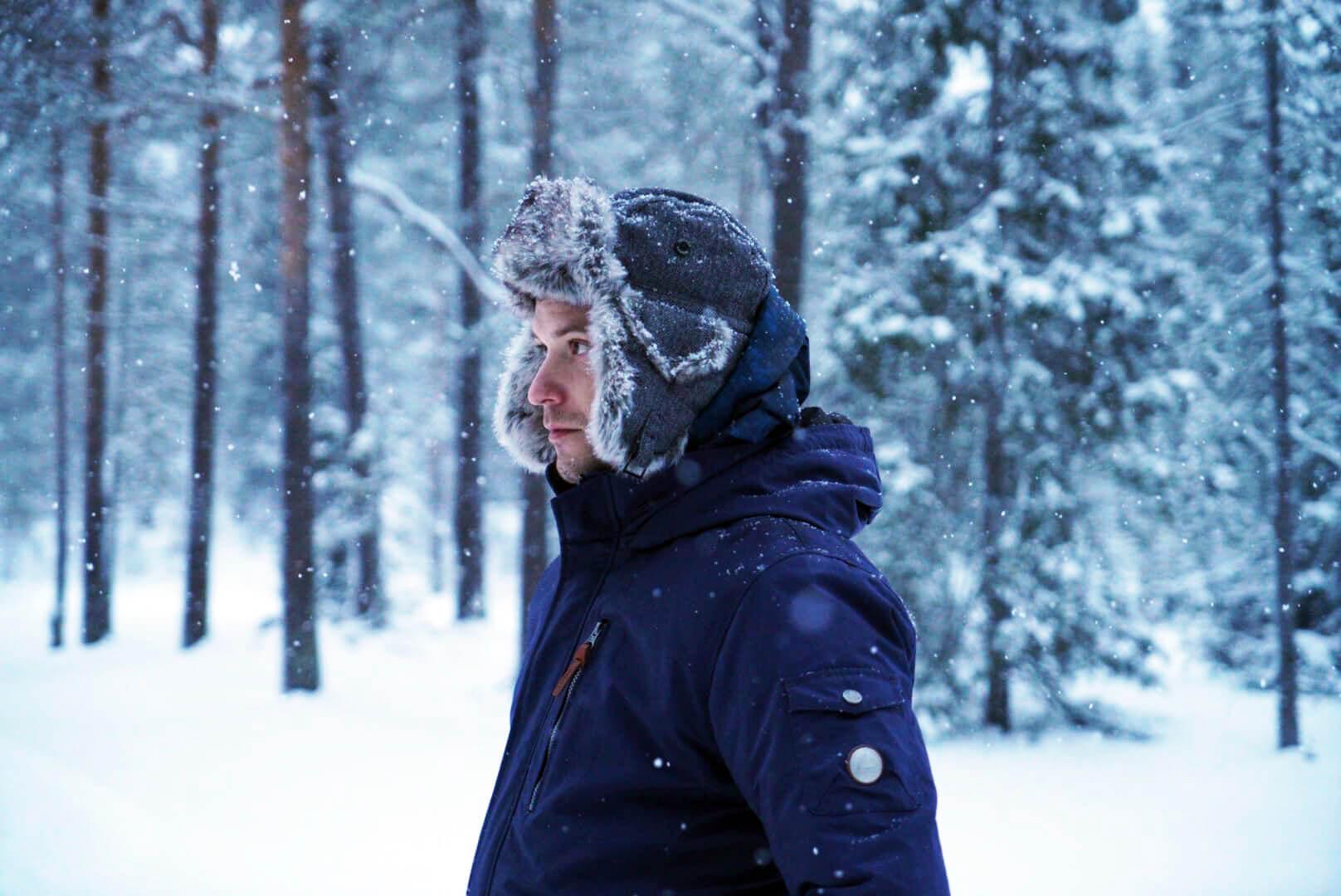 Our local, Valentino, image courtesy of Valentino

Welcome, Valentino! Can you tell us a little about yourself?
Hello! I'm a full-time photographer based here in Turku. I've lived here for the past 6 years and, as an outdoor enthusiast, I've explored every corner of the city many times. I first started taking photos 8 years ago, when I bought my first DSLR camera. Since then, the hobby has blossomed into a passion and I'm now lucky enough to do what I love as my job. I'm originally from Zagreb, Croatia, and came here to study back in 2014 – since then, I've called Turku my hometown. Although I grew up in a city ten times bigger, I love it here and can't imagine living anywhere else.

"Stop by Espresso House and try
a homemade Chokladboll"

How do you like to spend your morning?
I like to start my day by meeting friends at one of the coffee shops in the centre. I'm a regular at these two:
This popular café also has branches in Germany and Norway and an in-house bakery in Sweden. Stop by and try a delicious handmade Chokladboll (ball made from oats and cocoa covered in coconut) and a matcha latte!
If you want to experience the real Turku, get your breakfast at Café Quensel, which is in a former pharmacy dating from 1827. It captures the vibe of the city – peace and quiet, with a touch of history, on the banks of the Aura river.

"rent a bike and explore the
beautiful Turku Archipelago"

What are the best things to do in Turku during the day?
The best time to visit is of course summer, when it's pleasantly warm and never gets truly dark. Wander through the old streets around Åbo Akademi University and you'll find the perfect spots for unforgettable holiday snaps or Instagram photos. Nearby is the impressive 13th century Turku Cathedral, the National Sanctuary of Finland – the museum tells you all you need to know about the building's history and in spring or summer, the gardens surrounding it are bursting with blooms.
Stroll through Vartiovuori Park to the open air Luostarinmäki Handicrafts Museum or relax on one of the docked boats on the river. During summer, head to the very centre of the city, where you can chill out in the outdoor pool in Samppalinna Park. You can also rent a bike and explore the beautiful Turku Archipelago. A 200 km-long ring road connects many of these islands. You can also take a ferry and most of them are free!
What are your favourite restaurants in Turku for lunch?
Definitely check out Turun Kauppahalle (Turku Market Hall) and try some Finnish food. Brunches are really popular in Finland and here, they're a kind of business lunch served between 11am and 3pm every weekday. Prices are between 10-12 € and it includes a buffet, usually with two hot options, salad and dessert.
One of my favourite places to meet friends for lunch is Nerå, which I would say makes some of the most delicious local food in the city – because of this, the place is always really lively and busy. In the summer, you can enjoy a view of the river while eating your lunch on the terrace.
For something a little different, Itsudemo has fantastic sushi or Delhi Darbar serves great Indian dishes.

"spend the day exploring the
medieval Turku Castle"

What's the best way to spend an evening?
During summer, the bar and restaurant boats on both sides of the river are perfect for enjoying a few beers and to watch the late 11 pm sunset. There are also tons of open-air concerts, dance and theatre performances to keep you entertained.
For dinner, go to one of these spots and you definitely won't be disappointed:
This Australian gastropub serves up excellent burgers (from vegan to kangaroo!) and steaks, perfectly paired with a cool pale ale.
Ristorante Dennis, Turku
As well as the pizzas with tasty toppings – smoked salmon with marinated red onion and lemon crème is amazing – there's freshly made pasta and risotto.
What can we do if the weather in Turku's not so good?
It rains quite a lot in this part of the country, but not to worry, you can still enjoy the city. Stick around the centre and stroll along the river or, if the weather's really bad, you can explore the medieval Turku Castle. This is one of the most popular attractions in Finland and you can spend a good 2-3 hours there.
Turku also has the biggest shopping mall in the region, Mylly. Take a look at the shops, maybe grab something to remember your trip by and take a break with a coffee and pastry – the perfect way to spend a rainy or wintry day.

"For a quirky day trip,
check out Moominworld"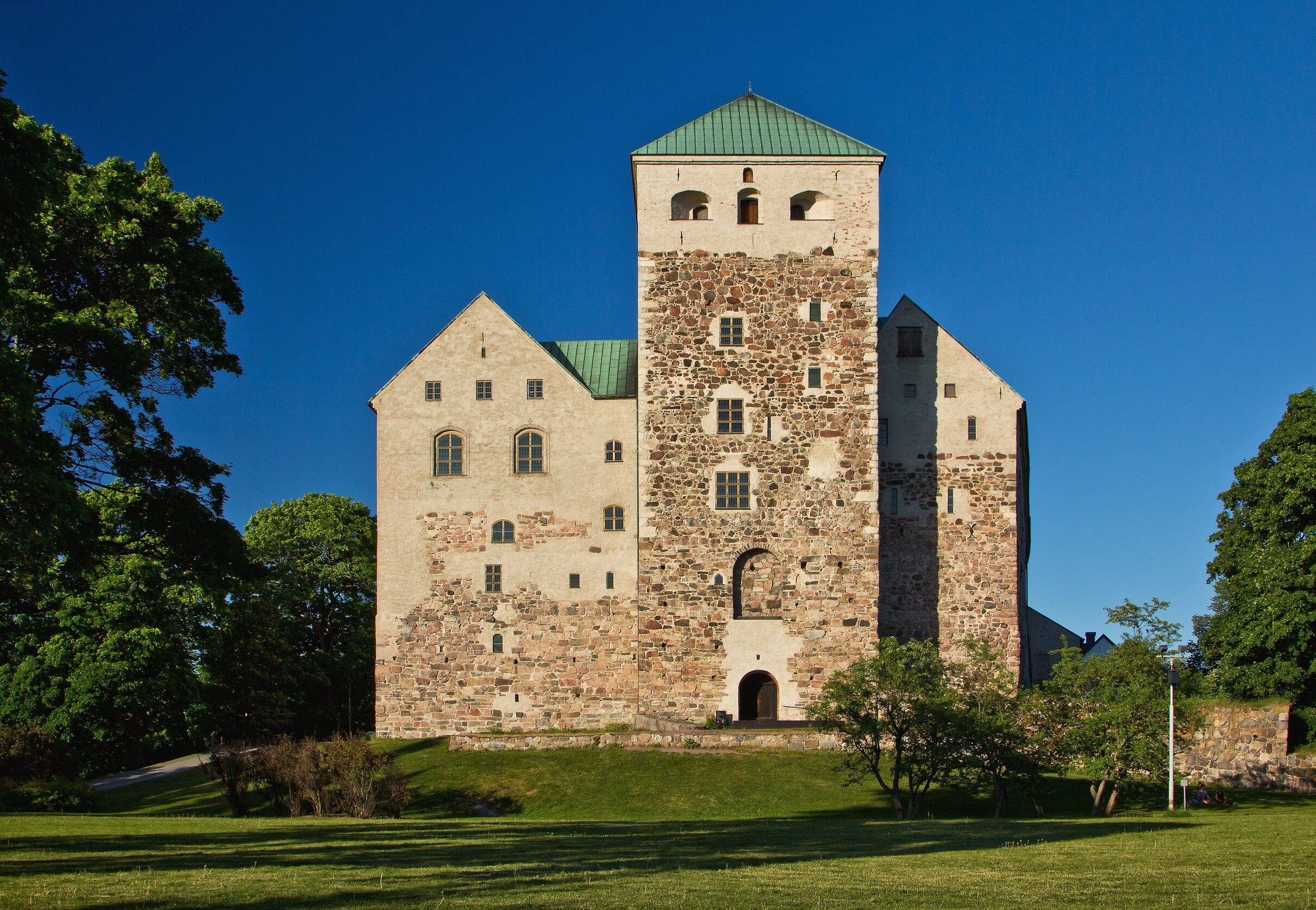 Turku Castle*
Can you recommend any places to visit nearby?
The absolute best getaway is Ruissalo Island, just a 10-minute drive or bus ride from Turku city centre. Once the hunting island for the Court of Turku Castle, the unique nature, culture and history of this place is what makes it so special. Explore untouched forests, beautiful beaches and serene harbours on foot or by bike and if you want to stay longer, you can pitch a tent at one of the campsites, rent a little house or book a room at the B&B.
Anyone remember the Moomins? For a quirky day trip, check out Moominworld, a theme park dedicated to the fairy tale creatures on the island of Kailo. You can get there in around 20 minutes and attractions include a replica of the Moomin house, Moominpappa's boat and a beach which is perfect for a swim on a hot summer's day.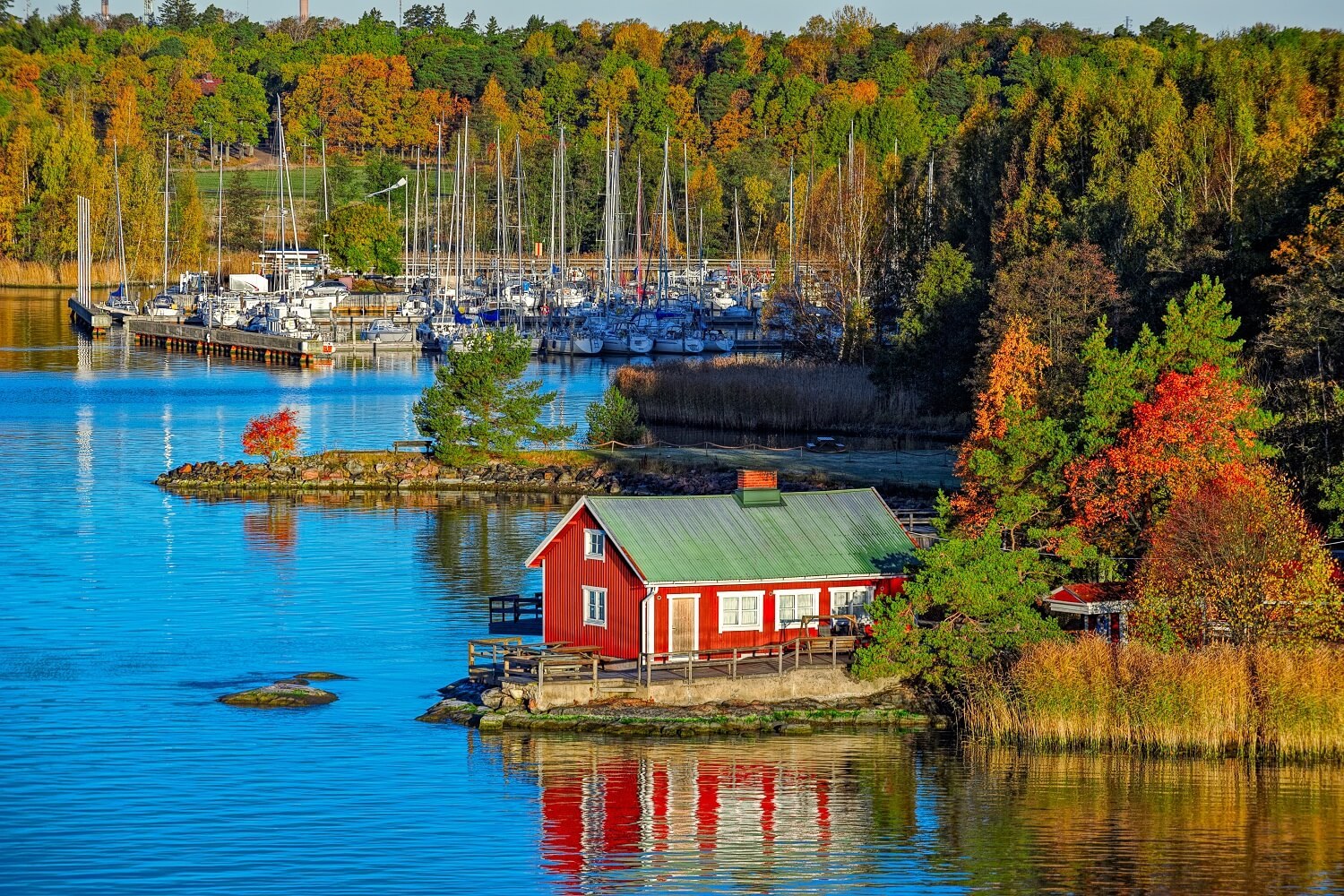 Ruissalo Island*
Do you have any other tips for visitors?
For an original souvenir, go to Kui Design or Terraviiva, where you can pick up handmade ceramics, accessories and vintage clothes. Try Aurajuusto, the local blue cheese, or Turun Sinappi, a mustard made here in Turku, which can be bought in almost every grocery store.
It's best to download the City-Opas app on your smartphone, that way you always have a city map and useful information about all sights and events.
A friendly reminder – as the city is right on the Baltic Sea, bring some waterproof clothes and a windproof jacket as the weather can be a little unpredictable. Thankfully, Turku has more sunny days than Helsinki, so you'll also need to pack sunglasses and a hat.
Finally, of course a camera is a must-have when you're exploring beautiful Turku!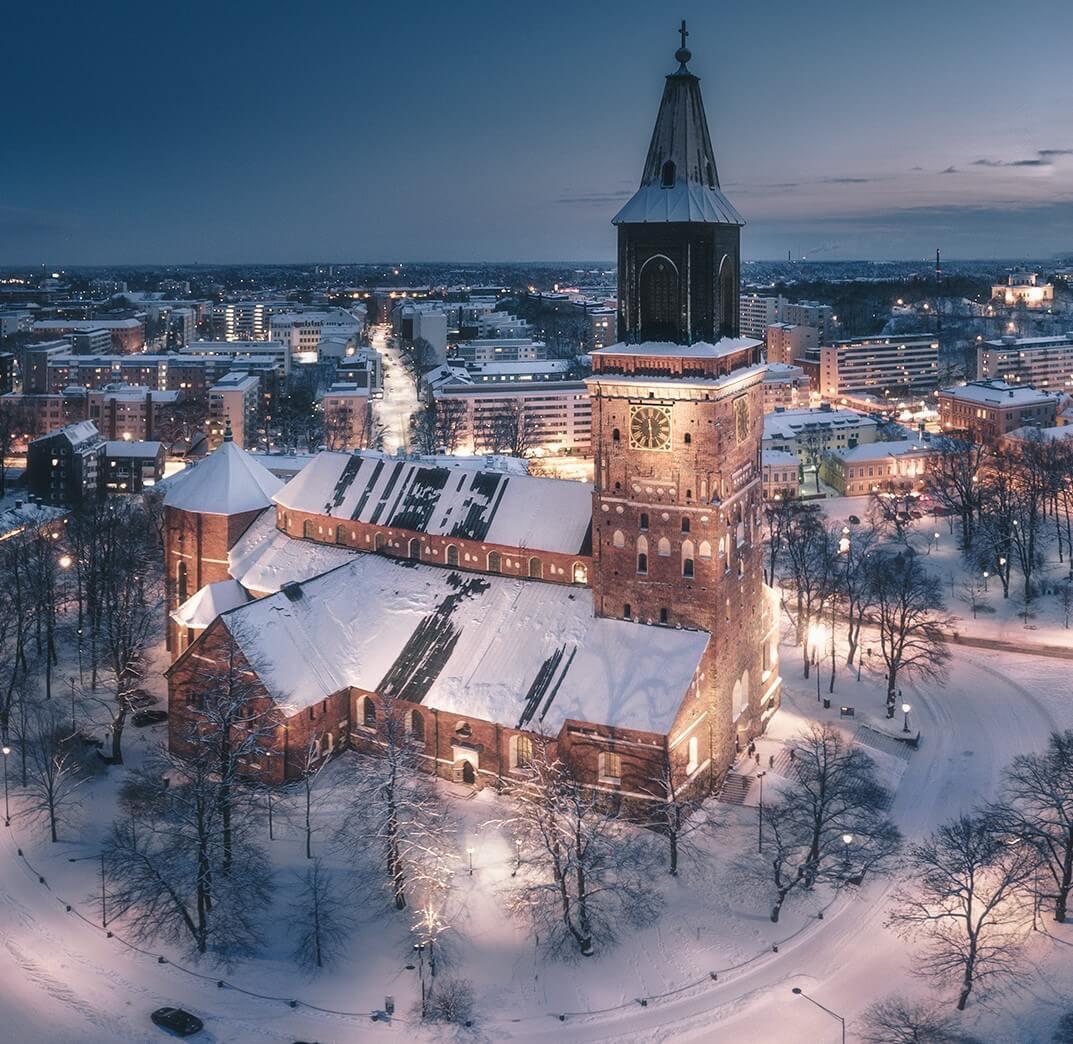 Turku Cathedral, image courtesy of Valentino

*images: Adobe Stock

Top image: Adobe Stock
Latest posts
Winter weather disruptions at Frankfurt Airport
The onset of severe winter weather has wreaked havoc on flight operations at Frankfurt Airport, causing widespread flight cancellations and flight delays.
Best German Christmas markets
Here's a closer look at some of our picks for the best Christmas markets in Germany.
Best places to visit in December: Winter destinations for every traveler
Whether you seek the adrenaline rush of skiing down snow-clad slopes or the soothing warmth of a tropical beach, there's a winter vacation destination tailored just for you.
About MYFLYRIGHT
MYFLYRIGHT is a legal tech company, specialized in the support of airline passengers affected by flight delays, flight cancellations, denied boarding, delayed or lost luggage and the refund of unused airline tickets. MYFLYRIGHT was founded 2016 in Hamburg, Germany. The company operates out of 3 offices, its headquarter in Hamburg and its branches in Prague, Czech Republic and Zaporizhia, Ukraine. Currently, MYFLYRIGHT employs a team of around 25 people working in Marketing, Operations, Legal, Customer Support and IT. The organization operates across 5 markets – Germany, United Kingdom, Romania, Austria, and Switzerland.
MYFLYRIGHT's goal is to provide access to justice for all aviation passengers who experience irregularities in their flight transportation. Notably, 75% of all compensation requests submitted by passengers get rejected. Whereas, MYFLYRIGHT is able to successfully execute the applicable customer claims in more than 98% of cases at court.
Get up to 600 €* in compensation
Check claim for free