Unexplored: Albania's capital & coast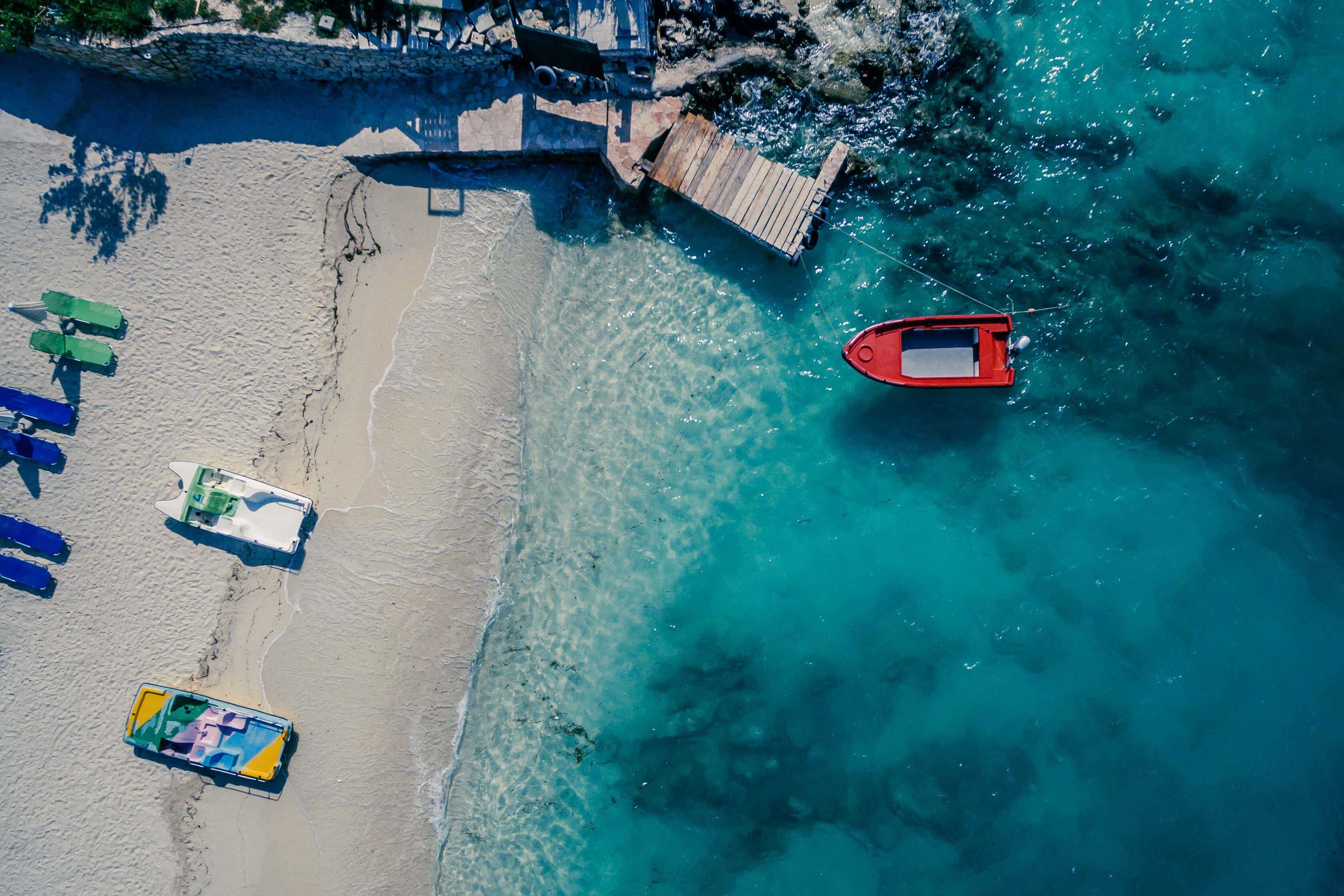 When you think of a seaside getaway or a cultural city break, perhaps Albania doesn't immediately spring to mind. But this small country has so much to offer – beaches to rival the French Riviera, impressive historical monuments and mountains to escape to. Why stop at one spot when you can enjoy visiting two beautiful destinations which will take your breath away!
If you've received 250 EUR in flight compensation, we have the ideal way to spend it – and if you haven't received it, simply click on the flight irregularity you experienced at the top right of this page and we'll pursue your claim for you! Spoil yourself with a couple of nights in Albania's capital, the bright and bustling Tirana, then head to the coast and unwind in stunning Saranda. Throughout your entire trip you can enjoy fresh, local cuisine and get a taste of the real Albania.
Take a look at where you can go with your compensation money – it's time to experience unexplored Albania!
Tirana, Albania's cultural capital
The capital of Albania may be compact, but it packs a punch with its colourful buildings, buzzing café culture and fascinating history.
Transport from the airport is easy and affordable – simply hop on a bus for 2.50 EUR one way. If you prefer a taxi, expect to pay around 20 EUR.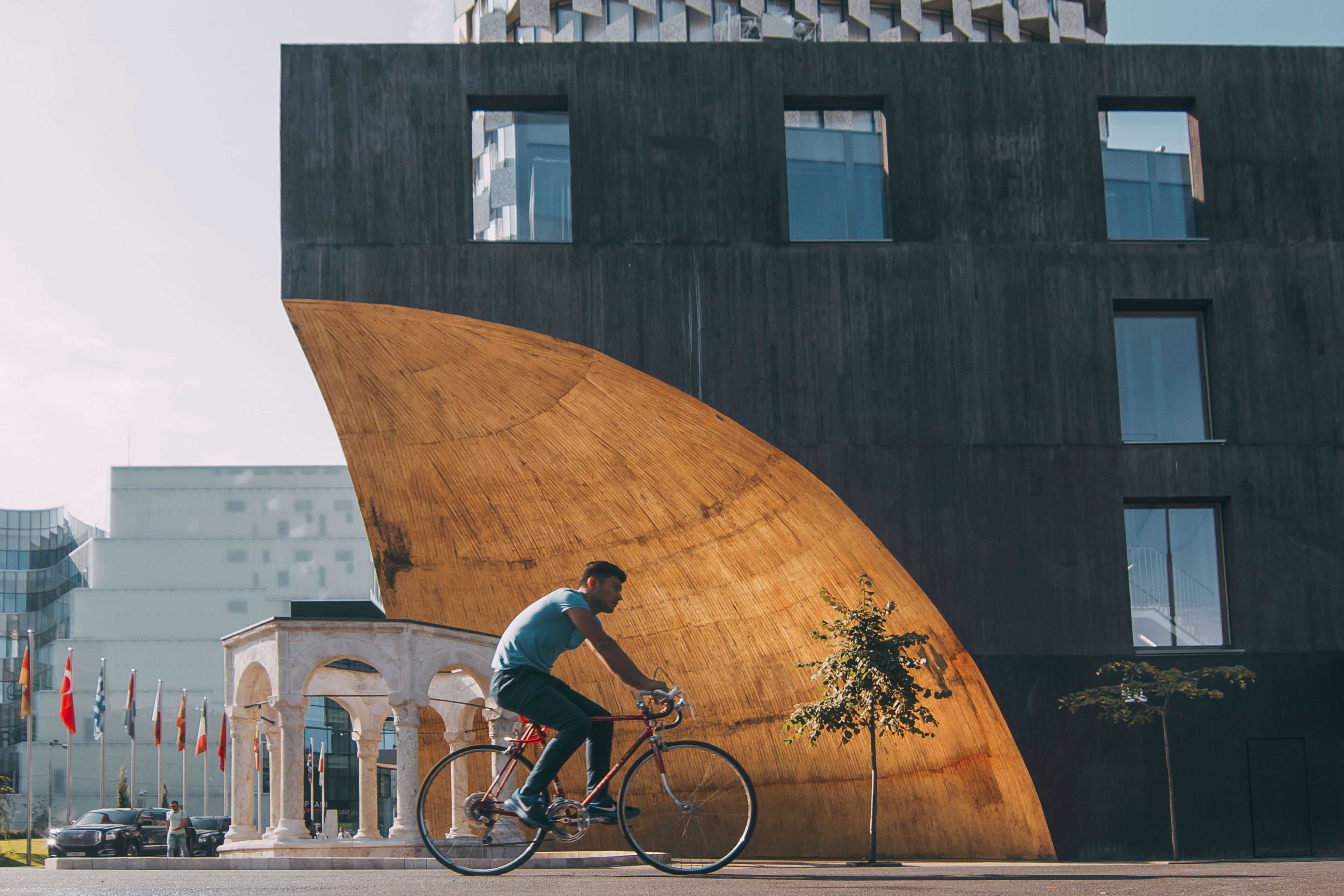 Tirana's cool architecture*

Hotels in Tirana: Our picks
We've selected a few of the best Tirana hotels, all of which start from around 50 EUR per person for 2 nights:
InnBllok Premium - This hotel was newly opened at the beginning of this year and already has rave reviews. Situated in the heart of the upscale neighbourhood of Blloku with friendly staff and modern rooms.
Garden B&B – A charming little spot with a pretty patio and lush greenery within walking distance of all the capital's top attractions, as well as plenty of great restaurants. The continental breakfast in the garden is the perfect way to start your day.
Theranda Hotel– Amazing location right in the heart of Tirana, you'll feel at home in this cosy hotel, which also has a garden to sit back with a drink in the evenings after sightseeing or to enjoy the tasty breakfast.
Enjoy time in Tirana's café culture
When you visit Tirana, there's no doubt about it, you have to make regular stops in the numerous cafés dotted around the city – it's a way of life here!
Komiteti - Kafe Muzeum – Not only can you enjoy a good strong cup of coffee and a bite to eat, but you're surrounded by Communist-era décor. If you're after something stronger, one of the 20 varieties of raki (Balkan grappa) should do the trick!
Small Tirana – Irresistibly cute little café! As the name suggests, it is petite, but it serves excellent coffee and has a lovely outdoor area to chill out in too. One of those places you'll find yourself spending half the day in – then returning at night to party.
Coko Bistro & Bar – This is the place to be for brunch in Tirana. It has a funky, eclectic vibe and you'll always find some cosy little corner to relax in. The garden is lovely to sit in and watch the world go by.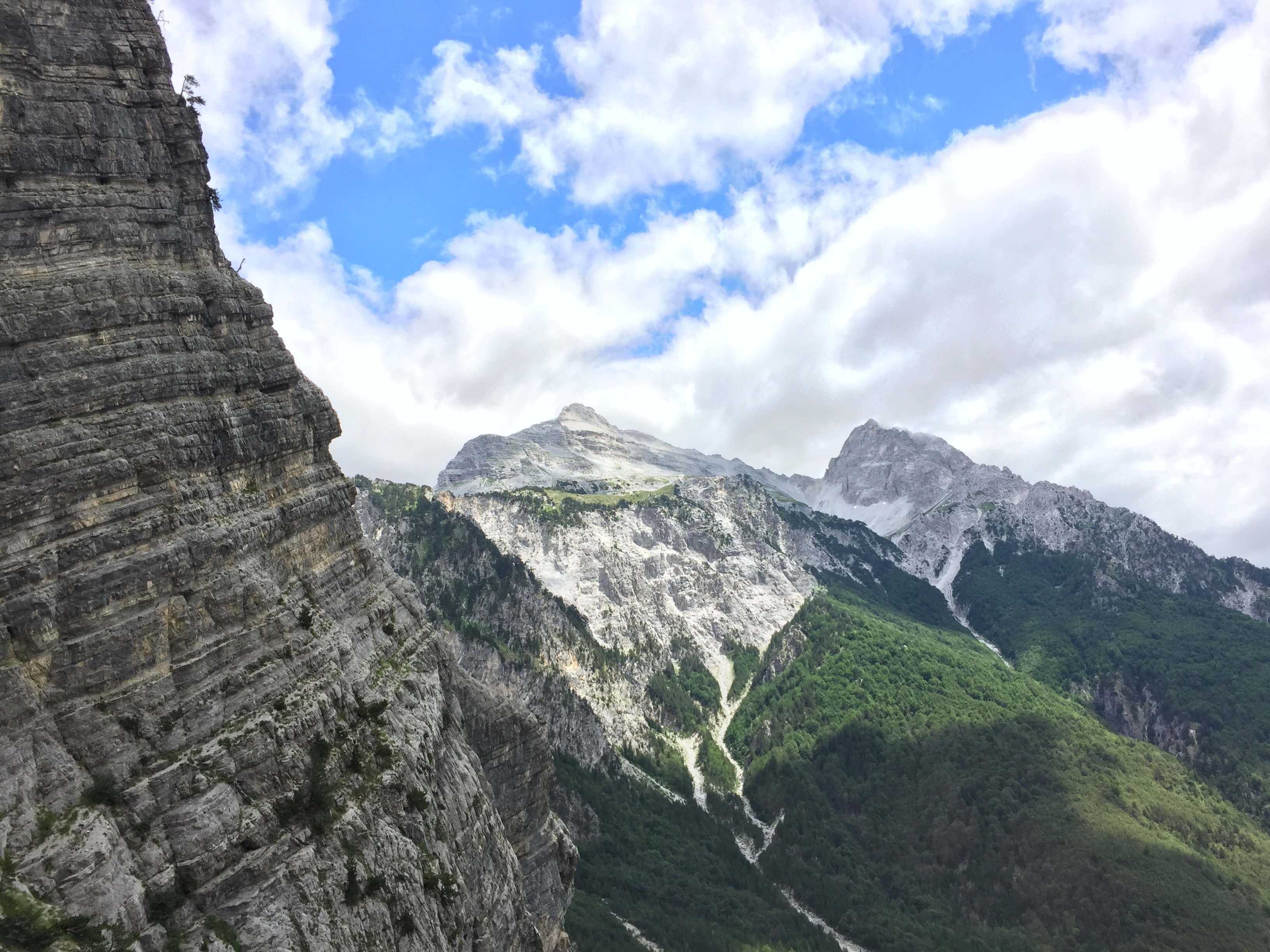 Mountains of Albania*

Top things to do in Tirana
The capital's history is prevalent around every corner and along every street, making for an alluring trip back in time – plus you can enjoy plenty of the delicious local cuisine while you explore!
Bunk'Art - This is a humungous five-storey bunker from the Cold War which was built to protect politicians and the elite. Now you can learn about Albania's past and view the preserved rooms, as well as see contemporary art exhibits, performances and lectures in this fascinating attraction, for around 4 EUR.
Dajti Ekspres - The longest cable car ride in the Balkans and the only one in Albania. Hop on at the edge of Tirana and take in the view over the city and the surrounding landscape. It ends at the top of Dajti Mountain, where you can enjoy a drink at the rotating bar in the Dajti Tower Belvedere Hotel. A round trip cable car ticket is around 6.50 EUR.
Piramida - This imposing structure is a reminder of Albania's dark past under Communist rule. Originally built as a museum dedicated to Enver Hoxha, the former leader of Albania, it was then converted to a convention centre and is now crumbling and in disrepair. For those into modern historical relics, this is a must-see!
City and Food Tour - For the best of both worlds, take a tour of Tirana while tasting the local food and drink! The city's culinary traditions blend with its fascinating history and in one day you'll get a real feel of the true Tirana. From 50 EUR per person.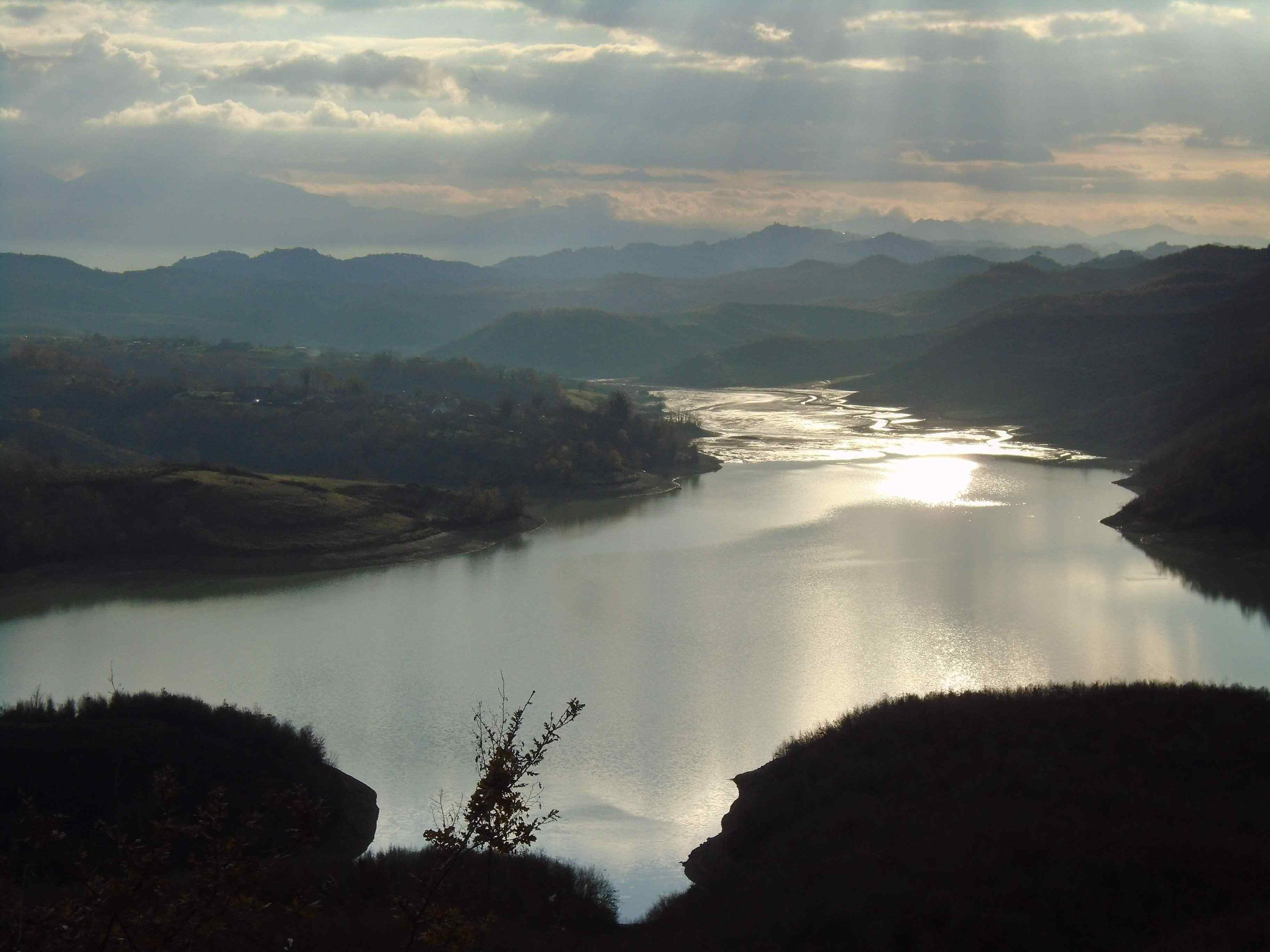 Winding river through Albania*

Taste the best Albanian cuisine
Continue tasting the local cuisine by visiting one of the many fantastic restaurants in Albania's capital. Here are our top 3 picks:
Mullixhu - For fine dining in a relaxed atmosphere, Mullixhu is perfection. Situated in a little wooden cabin, you can try elevated Albanian food for around 10 EUR. Everything is fresh, organic and seasonal and the 8-course tasting menu is a steal at 15 EUR.
Era - This restaurant has 2 locations, Era Vila and Era Blloku, both of which serve up delectable local delights. Try the expertly grilled lamb, a comforting veal casserole, or for the veggies and vegans out there, the range of salads, stuffed peppers and homemade hummus are to die for. Main courses start at around 3.50 EUR.
Ejona - A lovely spot which is ideal for breakfast or brunch, but also for a leisurely glass of wine over pasta. The outdoor patio is like a little oasis and the atmosphere is cosy and laid back. For those with special dietary needs, they will accommodate you. Main courses start at 3 EUR for lunch and 5 EUR for dinner.
Saranda, jewel of the Albanian Riviera
This pretty little resort town is a real hidden gem on the Albanian Riviera. Situated right opposite Corfu, Saranda overlooks bright blue sea and backs onto rugged limestone hills dotted with olive groves.
A roundtrip bus ticket from Tirana is around 25 EUR and the journey takes 5 hours.
Hotels in Saranda: Our picks
Places to stay here are really affordable – the choices below start at just 30 EUR per night and provide an excellent base for your visit:
Titania Hotel - Situated right on the beach, you are in the perfect location here. With most rooms, you have a balcony with a view of the sea, and you are within easy reach of downtown. The hotel offers rental bikes and the breakfast is delicious.
Hotel Bahamas - Just outside Saranda, this hotel has a lovely pool overlooking the bay where you can recline on a lounger under a parasol, every room has a balcony, continental breakfast is provided, and the nearby beach is peaceful and relaxing.
Hotel Brilant - Located just 100 metres from the city centre, Hotel Brilant offers a great breakfast and superb sea views, with cool, modern decor. Everything you need is in easy walking distance, plus you can relax right at the hotel in the cosy bar.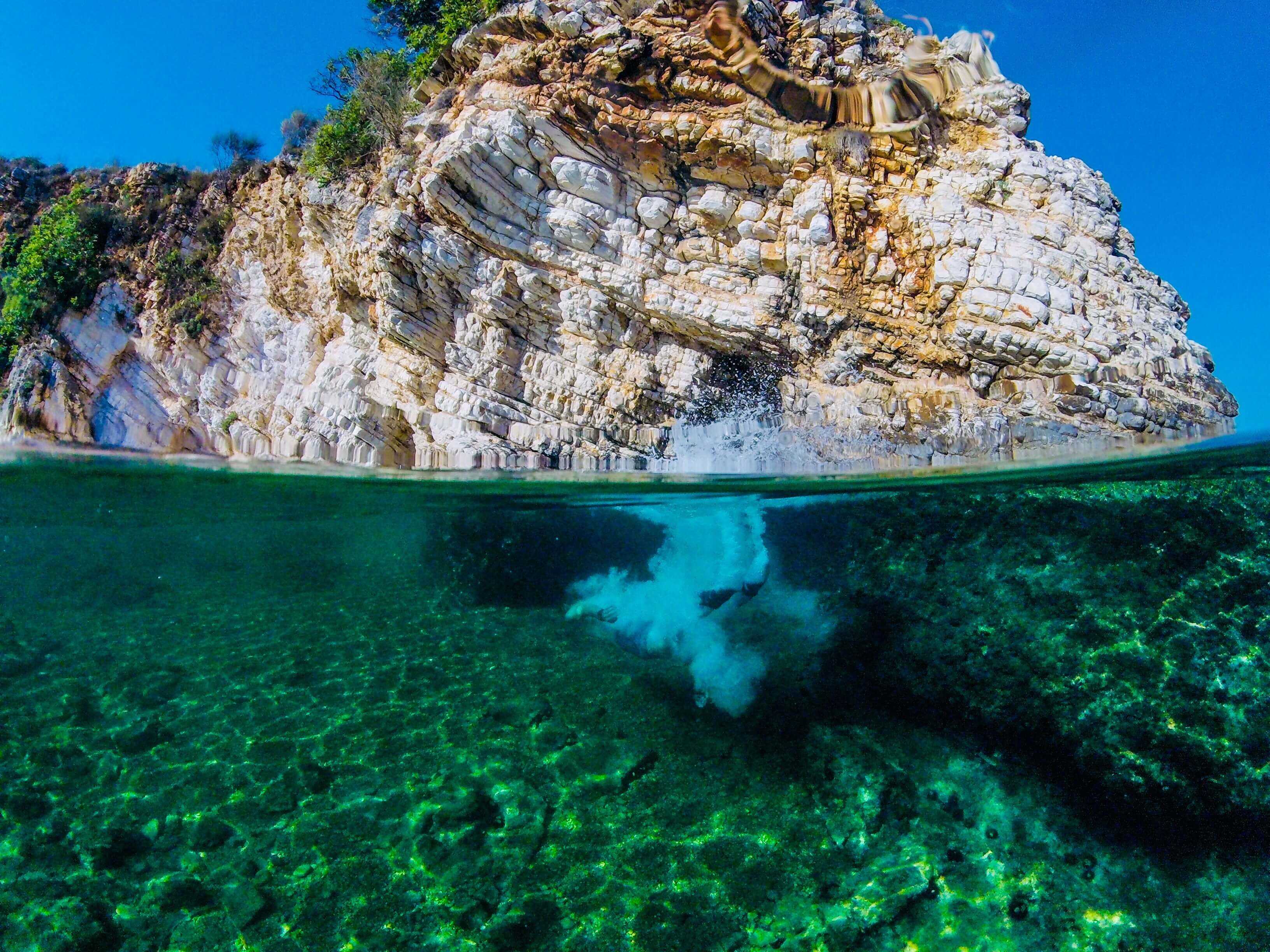 Crystal clear sea of Saranda*

Saranda: beach vibes & historical sights
Whether you want to relax on the beach, soak up some culture or enjoy the buzzing nightlife, this place is a dream for any holidaymaker.
Saranda bay - Stroll along Bulevardi Hasan Tahsini and stop off at one of the bars or restaurants along the way, rent a paddleboat or simply chill out on the pebbly beach. At night-time, the Bulevardi comes alive!
Pasqyra Beach - Tucked away from the busier Saranda Beach, Pasqyra (Mirror) Beach is wonderfully serene and is often rated the best on the Albanian Riviera.
Forty Saints Monastery - Sitting atop a hill overlooking Saranda, you'll find this Byzantine monastery from the 6th century. You can either walk up (which takes a little over an hour), or drive. A note: if you go by taxi, you need to walk the last 200 metres. Although in ruins, this is an incredible place to visit and the views are stunning.
As you can see Albania is just waiting to be travelled! The rugged beauty of the coast, the sweeping mountainous landscape and the cities full of whispers from the past make this country a dream destination.
As it is still largely unspoilt by tourism and super affordable, you can easily use your 250 EUR in flight compensation to discover the very best of what Albania has to offer.
So, what are you waiting for? Get out there and explore the unexplored!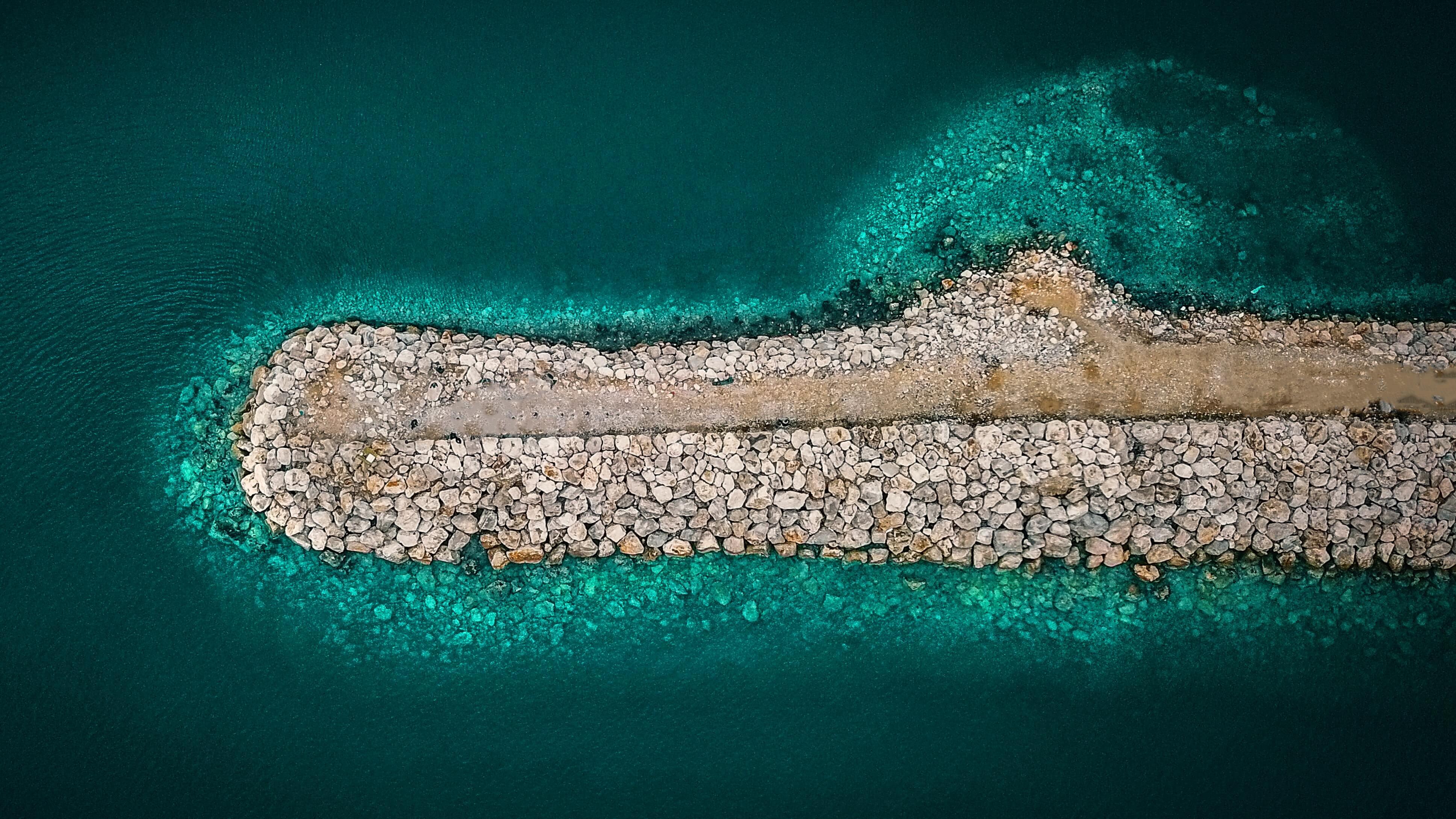 The colours of the coast*


*images: Unsplash

Top image: Unsplash
Latest posts
Winter weather disruptions at Frankfurt Airport
The onset of severe winter weather has wreaked havoc on flight operations at Frankfurt Airport, causing widespread flight cancellations and flight delays.
Best German Christmas markets
Here's a closer look at some of our picks for the best Christmas markets in Germany.
Best places to visit in December: Winter destinations for every traveler
Whether you seek the adrenaline rush of skiing down snow-clad slopes or the soothing warmth of a tropical beach, there's a winter vacation destination tailored just for you.
About MYFLYRIGHT
MYFLYRIGHT is a legal tech company, specialized in the support of airline passengers affected by flight delays, flight cancellations, denied boarding, delayed or lost luggage and the refund of unused airline tickets. MYFLYRIGHT was founded 2016 in Hamburg, Germany. The company operates out of 3 offices, its headquarter in Hamburg and its branches in Prague, Czech Republic and Zaporizhia, Ukraine. Currently, MYFLYRIGHT employs a team of around 25 people working in Marketing, Operations, Legal, Customer Support and IT. The organization operates across 5 markets – Germany, United Kingdom, Romania, Austria, and Switzerland.
MYFLYRIGHT's goal is to provide access to justice for all aviation passengers who experience irregularities in their flight transportation. Notably, 75% of all compensation requests submitted by passengers get rejected. Whereas, MYFLYRIGHT is able to successfully execute the applicable customer claims in more than 98% of cases at court.
Get up to 600 €* in compensation
Check claim for free