Vacation in Eastern and Central Europe - what to consider
Travel trends
There is still a COVID-19 test obligation in Germany for travelers returning from corona-risk areas. You can find the Robert Koch institute list of the high-risk areas here. Many European countries do not belong to risk areas, however parts of them do. Nevertheless, measures have recently been tightened in many places in Eastern and Central Europe as well. Where does the obligation to wear masks apply? Do I have to go into quarantine after entry? And what do I have to consider on the beach? Read more to find out.
Vacation in Bulgaria
Since mid-July there is no quarantine obligation in Bulgaria for travelers entering from all EU countries. However, the Foreign Office warns against tourist travel to the Blagoevgrad and Dobrich districts because of the increasing corona cases. The warning against Varna and the vacation resort Golden Sands, popular with German party tourists, was lifted recently. Clubs, restaurants and beach bars are now open with no restrictions. Many large hotels in the seaside resorts on the Black Sea, however, are still closed, because it is uncertain how many guests they can expect and their costs exceed their profits. The hotels that are already open have prepared themselves with protective measures - such as greater distance between tables and chairs.
Trip to Croatia
Due to the increased number of new corona infections, the German Foreign Office has issued a travel warning for two southern administrative districts in Croatia - Šibenik-Knin and Split-Dalmatia. Germans and citizens from other EU countries are allowed to enter the country without providing proof of specific reasons for visiting. At the border, travelers only need to explain where they will be staying and how to reach them. This should enable them to be found if there are new corona infections in their area. On the beaches distance rules apply and overcrowding should be prevented. Masks are a mandatory accessory in stores and public transport. Croatia Airlines now has regular flights to and from Frankfurt, Munich, Dusseldorf, Hamburg and Berlin.
Holiday in Cyprus
Even though the number of infections has increased slightly, the popular vacation island Cyprus has a very low infection rate compared to other European countries. Anyone travelling to Cyprus must register electronically before arrival. Masks are compulsory for all closed spaces, public transport or shopping malls.
Vacation in Greece
Entry from most European countries is allowed. However, the Greek government has imposed extensive restrictions on vacation areas and cities after rising infection rates, most recently including the peninsula of Halkidiki and the island of Mykonos. Celebrations, parties, and weekly markets are prohibited there due to the large number of participants. Travelers to Greece must register electronically at least 24 hours prior to arrival, indicating where they have been and where they will be staying. Masks are compulsory for all closed facilities and on the Greek ferries. On the beaches, umbrellas are placed four meters apart.
Trip to Hungary
Due to the recent increase in corona infections, Hungary has now closed its borders again. Therefore, trips to Hungary are currently not advised. Nationals of Hungary returning from foreign countries must undergo quarantine or present a negative PCR test upon their arrival. The entry ban will remain effective for at least one month, while the citizens and nationals of Hungary are urged to avoid non-essential travel to other countries. However, the corridor to transit through the country will continue to be functional, according to the officials, which also clarified that the ban does not apply to diplomatic visits and emergency cases. Wizz Air is once again operating regular flights to and back from Germany.
Trip to Poland
The country has opened its borders to all neighboring EU countries. EU foreigners and Polish citizens entering the country do not have to be quarantined. Hotels, shopping centers, restaurants and cafes are open. The same applies to hairdressing salons, swimming pools and fitness studios. In Poland, masks remain mandatory in public transport, restaurants, stores and museums. The train connections between Germany and Poland are now again running according to plan. For several weeks now, LOT Polish Airlines has been flying to destinations abroad again, including Hamburg, Frankfurt and Berlin.
Vacation in Romania
European citizens may freely enter Romania, although the corona infections there are among the highest within the Union. However, if you travel from Romania to Germany or Belgium, you are obliged to undergo a corona test and in most cases undergo quarantine. The Federal Foreign Office warns against travel to the capital Bucharest, to the Transylvanian Brasov (Kronstadt), which is popular amongst tourists and to 14 other of Romania's 41 administrative districts. You can find the latest list of areas here. In closed public spaces and in some places outdoors, masks are compulsory and keeping a two meter distance is required in restaurants, on the beaches and at outdoor events.
Holiday in Slovakia
German travelers can enter without any restrictions. Only transit journeys from risk countries are subject to quarantine regulations, non-compliance with which is punished. The country was barely affected by the corona virus and has therefore relaxed most of the initially very strict corona protection measures. Furthermore, mouth and nose protection must be worn on public transport and inside stores, in restaurants only when entering and leaving. In queues, for example at cash registers, a two-meter distance is recommended.
Vacation in Slovenia
Travelers from Germany and several other European countries may enter without restrictions. However, Slovenia has put countries like Croatia and the Netherlands on its "red list". Transits through Slovenia are mostly allowed with proof of travel destination. Slovenia itself also has a 46 kilometer long section on the Adriatic Sea with a well-developed tourist infrastructure, so it is a suitable vacation option. Distance rules apply and in closed public areas and public transport a mask must be worn.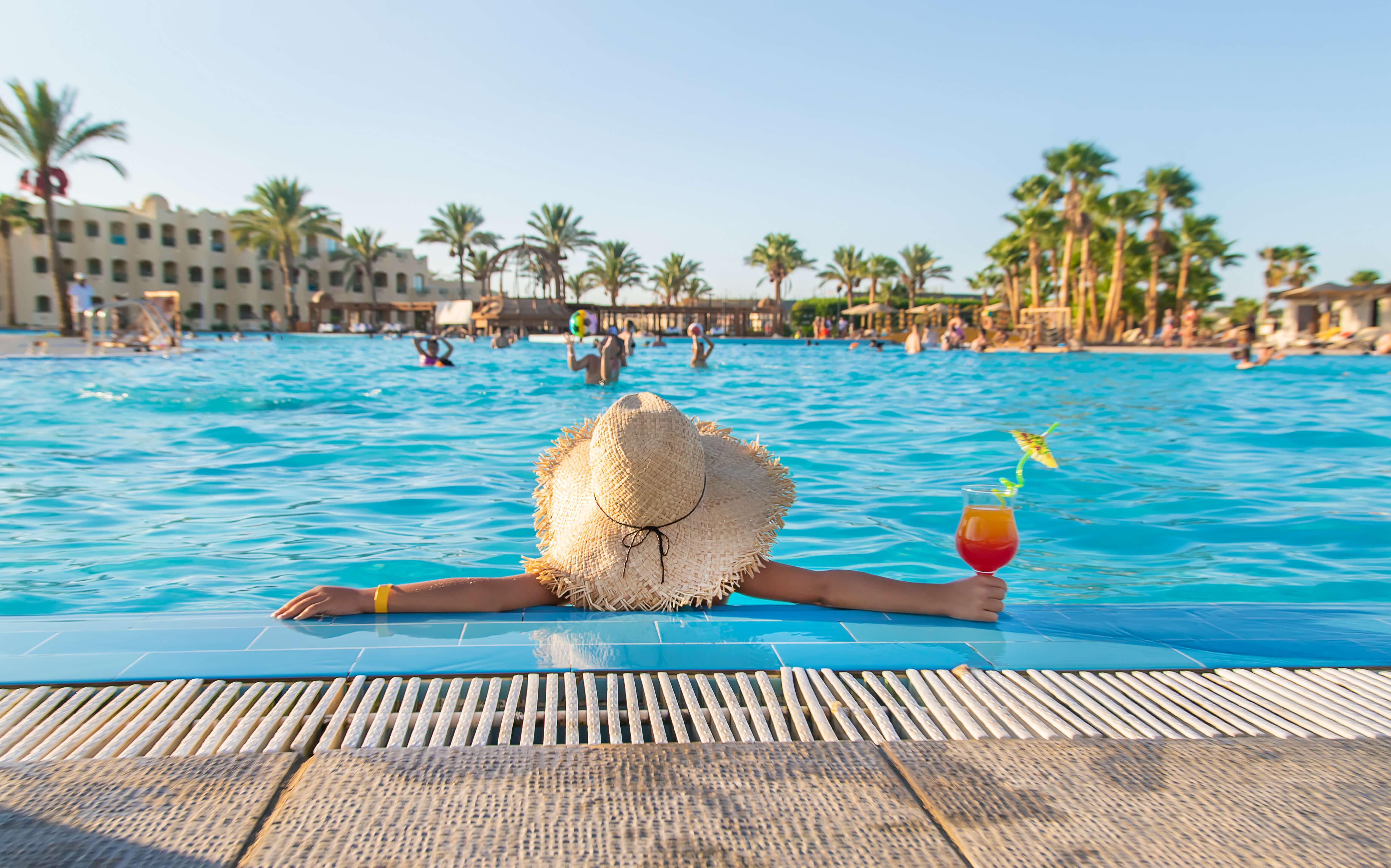 Vacation in Turkey. Source: Adobe Stock
Trip to Turkey
The federal government recently lifted the travel warning for the most important vacation regions in Turkey - namely the provinces of Aydin, Izmir, Mugla and Antalya. The partial lifting of restrictions was justified by the relatively low number of new infections in these areas and the special tourism and hygiene concept developed by the Turkish government. For the rest of the country, the travel warning is expected to remain in place for now. Everyone travelling back to Germany from Turkey must present a negative corona test certificate, which must not be older than 48 hours when leaving the country. Turkish Airlines are once again executing their regular flights to Germany – Frankfurt, Munich and Berlin more frequently.
Flight compensation and ticket refund
In case you still do not feel safe enough to travel or your flight was cancelled, you may be entitled to compensation under EU Regulation 261/2004 and the airline is obliged to reimburse you for ticket costs or offer you an alternative flight. You can postpone your holiday to another time and travel when you feel safe again. We are happy to help you with your ticket refund and there is no cost risk for you at any point. You simply need to enter your flight details at www.myflyright.com and check your claim free of charge.
Main image source: Adobe Stock
Latest posts
Winter weather disruptions at Frankfurt Airport
The onset of severe winter weather has wreaked havoc on flight operations at Frankfurt Airport, causing widespread flight cancellations and flight delays.
Best German Christmas markets
Here's a closer look at some of our picks for the best Christmas markets in Germany.
Best places to visit in December: Winter destinations for every traveler
Whether you seek the adrenaline rush of skiing down snow-clad slopes or the soothing warmth of a tropical beach, there's a winter vacation destination tailored just for you.
About MYFLYRIGHT
MYFLYRIGHT is a legal tech company, specialized in the support of airline passengers affected by flight delays, flight cancellations, denied boarding, delayed or lost luggage and the refund of unused airline tickets. MYFLYRIGHT was founded 2016 in Hamburg, Germany. The company operates out of 3 offices, its headquarter in Hamburg and its branches in Prague, Czech Republic and Zaporizhia, Ukraine. Currently, MYFLYRIGHT employs a team of around 25 people working in Marketing, Operations, Legal, Customer Support and IT. The organization operates across 5 markets – Germany, United Kingdom, Romania, Austria, and Switzerland.
MYFLYRIGHT's goal is to provide access to justice for all aviation passengers who experience irregularities in their flight transportation. Notably, 75% of all compensation requests submitted by passengers get rejected. Whereas, MYFLYRIGHT is able to successfully execute the applicable customer claims in more than 98% of cases at court.
Get up to 600 €* in compensation
Check claim for free