Vacation in Western and Northern Europe - what to consider
Travel trends
There is still a COVID-19 test obligation in Germany for travelers returning from corona-risk areas. You can find the Robert Koch institute list of the high-risk areas here. Many European countries do not belong to risk areas, however parts of them do. Nevertheless, measures have recently been tightened in many places in Europe as well. Where does the obligation to wear masks apply? Do I have to go into quarantine after entry? And what do I have to consider on the beach? Read more to find out.
Vacation in Austria
The number of infections in Austria has increased recently and in particular – in its capital Vienna. Other federal states, however, are much less affected. It is still mandatory to wear masks in supermarkets, pharmacies and in the public transport. The entry to Austria is not restricted unless you have stayed in one of the corona risk areas ten days before your arrival. Visitors from these areas must provide a negative PCR test or stay in quarantine for 14 days after your arrival. The only exception is made for travelers only passing through Austria in a car or through a transit flight. There are border controls at the Slovenian, Hungarian and Italian borders.
Trip to Belgium
The situation in Belgium has worsened particularly in Brussels and in the province of Antwerp. The Foreign Office has therefore been advising against tourist trips to Antwerp and Brussels. German tourists, travelling back to Germany need to be tested or provide a negative COVID-19 test. At the airport of the capital Brussels the temperature of all passengers is measured with thermal cameras. If the temperature exceeds 38 degrees, entry could be refused. Because of increasing corona cases Belgium has tightened the restrictions again. Masks are compulsory in public places with a large public as well as in buses and trains, museums and stores. Guests in pubs and restaurants are required to leave their contact details.
Holiday in Czech Republic
The Czech Republic has been hit hard by the corona pandemic. Recently there have been more new infections. The number of overnight guests in Prague fell by 93,6% in the second quarter of 2020 compared to the same period last year, according to the statistics authority ČSÚ. Therefore, the Czech government lifted many of its restrictions. A negative PCR test or a 14-day quarantine is no longer necessary. Wearing a mask, however, is currently mandatory in the public transport, such as the Prague subway and all public transportation throughout the country.
Trip to Denmark
The Danish government has introduced new travel restrictions for certain European countries such as Belgium and Spain. German travelers, however, are welcome to visit Denmark. The rule regarding the non-necessary travel has been abolished and the country is once again opening its borders to tourists. The number of new infections in Denmark has been low for the past couple of months, with a small inception in its second largest city – Aarhus. Restaurants, cafés and stores are open freely to the public. It is mandatory to wear a mask in the public transport in Denmark.
Vacation in Finland
Finland has one of the lowest numbers of new infections in Europe. Due to the rising infection rates in many other neighboring countries, the Finnish government has reintroduced travel restrictions for German, Danish and some other European citizens. This means that tourists arriving form these areas would have to go into quarantine for 14 days and avoid contact with other people. According to the Foreign Office, the Finnish authorities are currently not allowing German travelers to Finland for unnecessary tourist trips.
Holiday in France
Due to the increased number of new corona infections, the German Foreign Office has issued a travel warning for two regions in France: the capital Paris and the Provence-Alpes-Côte d'Azur region. Tourists from Germany do not need any special documents to enter the country and quarantine is not necessary. However, since the number of new infections has recently increased, masks are mandatory in many cities in the country - including Paris and Paris Airport – even in some places outdoors. In Toulouse, for example, a mask must be worn outdoors in the entire city area. Tickets for many places of interest, such as the Eiffel Tower or the Louvre in Paris, are limited so that visitors can keep sufficient distance. Tickets must usually be reserved or purchased online in advance.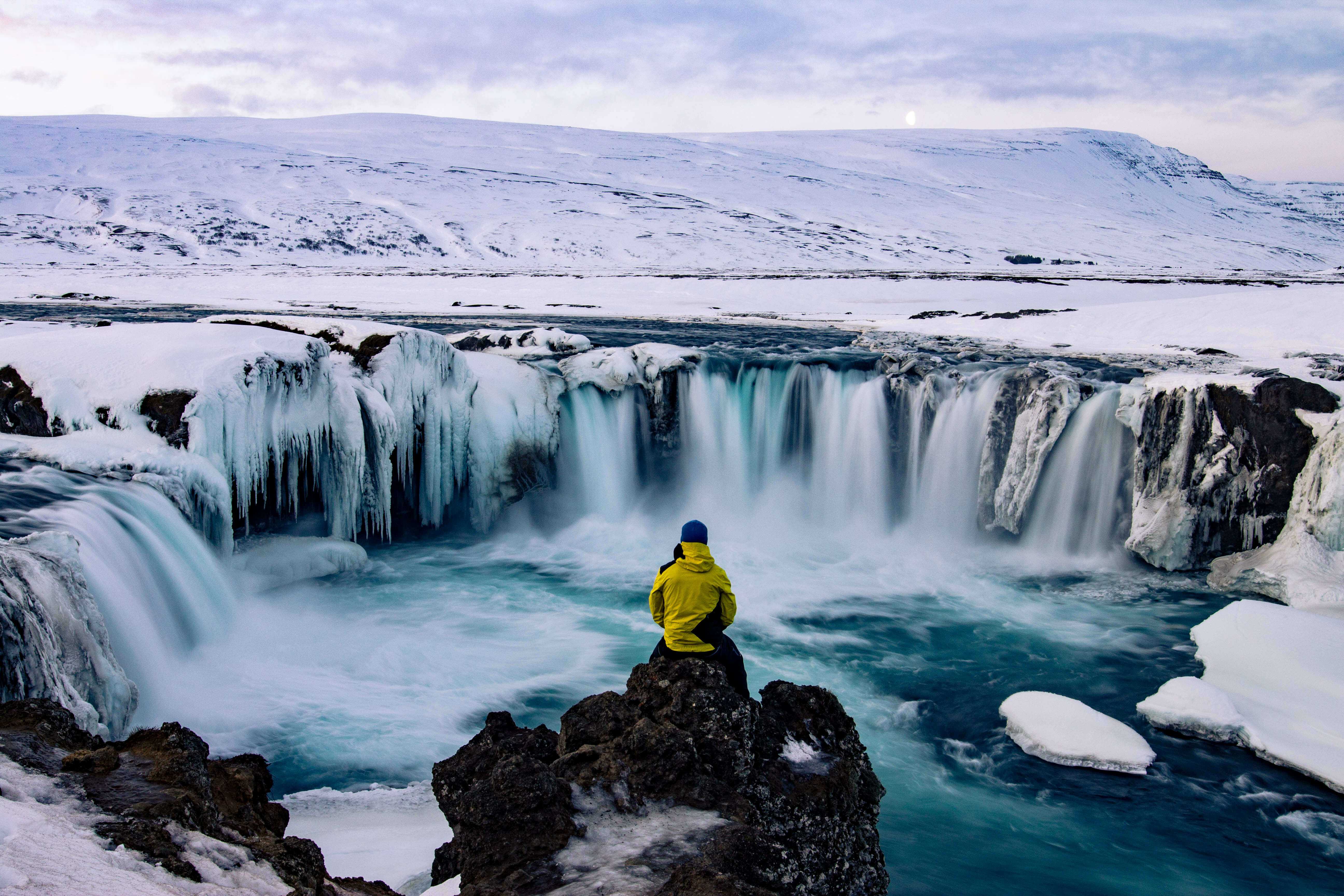 Vacation in Iceland. Source: Adobe Stock
Trip to Iceland
In view of the increasing numbers both internationally and in Iceland, a new rule has been introduced recently. Every visitor must now be tested upon arrival, and a second test is scheduled five to six days later. In the meantime, the visitor is required to stay in quarantine. Anyone who does wish to be tested, needs to go into compulsory quarantine for 14 days.
Vacation in Ireland
In many Irish cities now there are new corona virus infections and regional restrictions must therefore be expected at a short notice. Masks are mandatory in the public transport, taxies and stores. The borders are open to most European travelers. However, only a small number of countries are on Ireland's "green list". Other countries, such as visitors from Germany need to stay in isolation for 14 days. In addition, contact details are collected upon country entry.
Holiday in Latvia, Lithuania, Estonia
In Latvia and Lithuania, travelers from Germany are required to enter a two-week quarantine on arrival and a negative test does not exempt them from this. The quarantine obligation is waived only for travelers from countries with an infection rate of up to 16 cases per 100 000 inhabitants. The health authorities of the two Baltic Sea countries published lists of countries with high corona infection rates and Germany is one of them. When entering Latvia, it is also requested that all travelers need to leave their contact details upon arrival. The German Foreign Office advises against travel to these two countries because of the quarantine rules. In the third Baltic country of Estonia, German tourists can continue to enter without quarantine. Germany has not yet been included on the black list published by the Foreign Ministry in Tallinn - due to a special regulation for countries with infection rates just above the threshold.
Trip to Luxembourg
The German government has lifted the travel warning for Luxembourg and there are currently no border controls and no entry restrictions. Masks are compulsory to wear in public transport. In addition, a minimum distance of two meters must be maintained in stores and public facilities. In some areas even stricter regulations may apply.
Vacation in the Netherlands
For German tourists, the Dutch vacation is still possible. The Amsterdam Airport and Rotterdam Airport are once again welcoming tourists. However, the capital Amsterdam has called on tourists to refrain from visiting on weekends - out of fear of a second wave of corona. Prime Minister Mark Rutte urgently warned tourists to avoid crowds in Amsterdam. A face mask must be worn in the public transport, at busy town squares, stores in the city and the red light district. Tourists can only enter pubs and restaurants with a reservation and they need to leave their contact information.
Holiday in Portugal
For a long time, Portugal was considered one of the European countries that had dealt with the corona crisis comparatively well and with low infection and casualty rates. For some weeks now, however, an increase in new infections has been recorded, especially in the greater Lisbon area. Upon arrival at the Portuguese airports, the body temperature is measured and visitors need to provide information about their destination and their planned stay in the country. There are no entry restrictions for German tourists.
Trip to Sweden
Sweden's borders are open to EU citizens, however, travel is restricted because the number of new corona infections in Sweden has recently grown and is currently still higher than in Germany. This means among other things that Swedish residents cannot travel as freely within Scandinavia and Europe as many others. The German Foreign Office thus advises against travel to Sweden, unless necessary.
Vacation in Switzerland
Entering Switzerland from Germany is not considered a problem. However, if you have travelled through one of the 50 countries and regions that are considered a risk area in the 14 days prior to your entry, you must spend ten days in quarantine. There is one exception to the rule and that is – if you travel through Switzerland and your visit is no longer than 1 night. This means if you drive back from Spain and your end destination is Germany, you are allowed to pass through. However, contacts must be kept to a minimum and hygiene and distance rules should apply. Masks are compulsory on public transport and in stores. Museums and restaurants are open with hygiene regulations, bars and nightclubs are also partly open with limited working hours.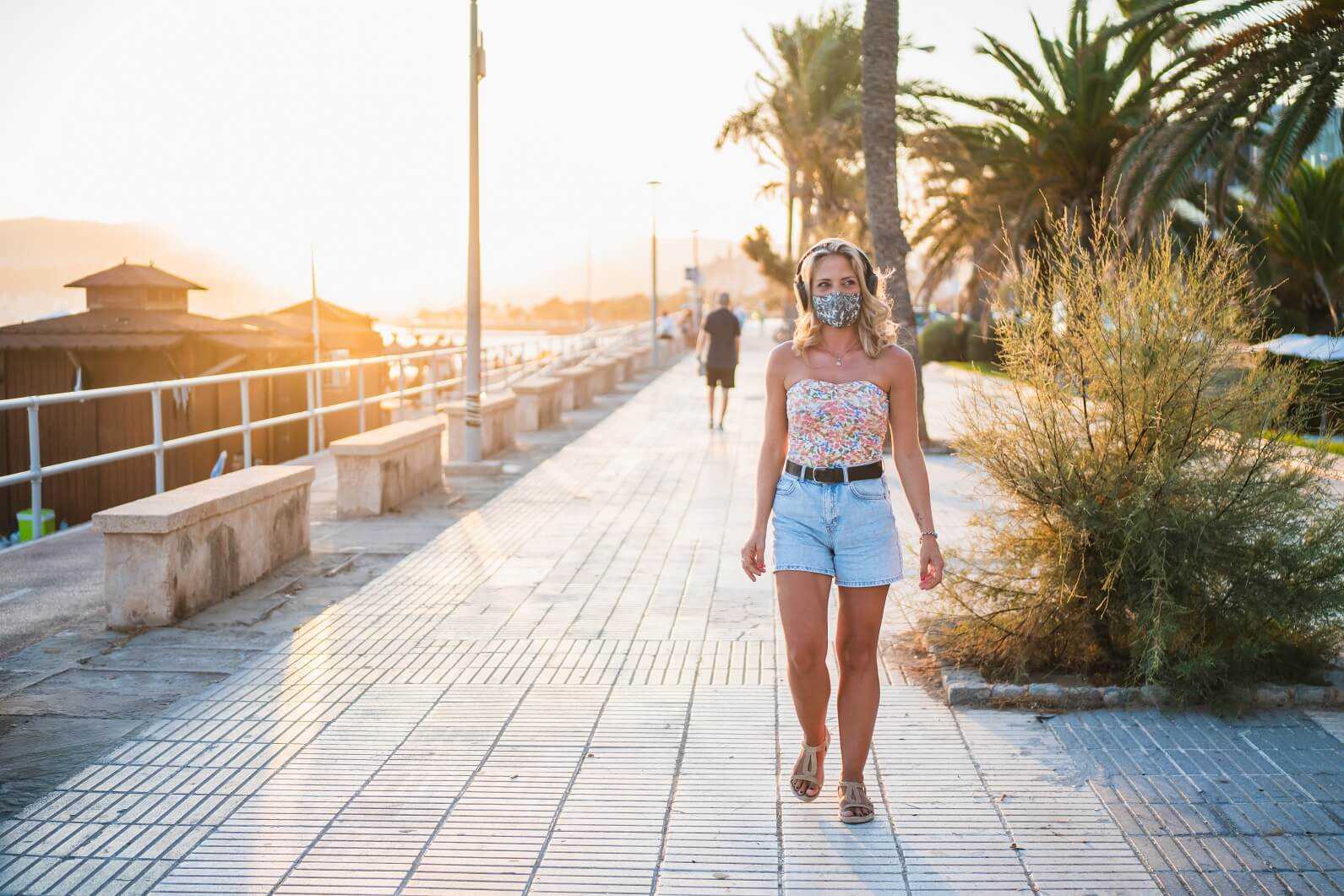 Empty streets of Mallorca. Source: Adobe Stock
Holiday in Spain
European and Schengen tourists are allowed to enter Spain without any restrictions. However, due to a renewed increase in corona cases, Germany has declared Spain a risk area and has issued a travel warning. Tour operators thereupon canceled package tours to Mallorca and other regions again. In the country itself, strict corona rules apply, such as the wearing of masks not only in closed public spaces but also outdoors, distance rules and restrictions on the number of guests in restaurants and other establishments. Nightlife is practically non-existent after clubs, discos and other venues have been closed.
Vacation in the UK
Travellers from Germany and several other countries are again welcome in the United Kingdom. Every person entering the country must submit a comprehensive online form with their contact details. Each part of UK decides on its own whether wearing a mask is mandatory. In several areas, the number of new infections has skyrocketed again, for example in the north of England. Therefore, there are locally limited contact restrictions.
Flight compensation and ticket refund
In case you still do not feel safe enough to travel or your flight was cancelled, you may be entitled to compensation under EU Regulation 261/2004 and the airline is obliged to reimburse you for ticket costs or offer you an alternative flight. You can postpone your holiday to another time and travel when you feel safe again. We are happy to help you with your ticket refund and there is no cost risk for you at any point. You simply need to enter your flight details at www.myflyright.com and check your claim free of charge.
Main image source: Adobe Stock
Latest posts
British Airways pilot fired for bragging about flight cocaine use
In September 2023, a British Airways pilot found himself at the center of a scandal that rocked the aviation industry.
Passengers express outrage as flight faces double cancellation
A Brussels Airlines flight originating from Kinshasa, Democratic Republic of Congo, experienced an unexpected and frustrating turn of events when it was postponed twice.
Swiss Air passengers left in disarray as plane lands in Spain without luggage
Passengers, awaiting their belongings at the airport's baggage claim, were met with disappointment as their bags failed to materialize even after a two-hour wait.
About MYFLYRIGHT
MYFLYRIGHT is a legal tech company, specialized in the support of airline passengers affected by flight delays, flight cancellations, denied boarding, delayed or lost luggage and the refund of unused airline tickets. MYFLYRIGHT was founded 2016 in Hamburg, Germany. The company operates out of 3 offices, its headquarter in Hamburg and its branches in Prague, Czech Republic and Zaporizhia, Ukraine. Currently, MYFLYRIGHT employs a team of around 25 people working in Marketing, Operations, Legal, Customer Support and IT. The organization operates across 5 markets – Germany, United Kingdom, Romania, Austria, and Switzerland.
MYFLYRIGHT's goal is to provide access to justice for all aviation passengers who experience irregularities in their flight transportation. Notably, 75% of all compensation requests submitted by passengers get rejected. Whereas, MYFLYRIGHT is able to successfully execute the applicable customer claims in more than 98% of cases at court.
Get up to 600 €* in compensation
Check claim for free