Vegan tour of Taipei: A feast for the senses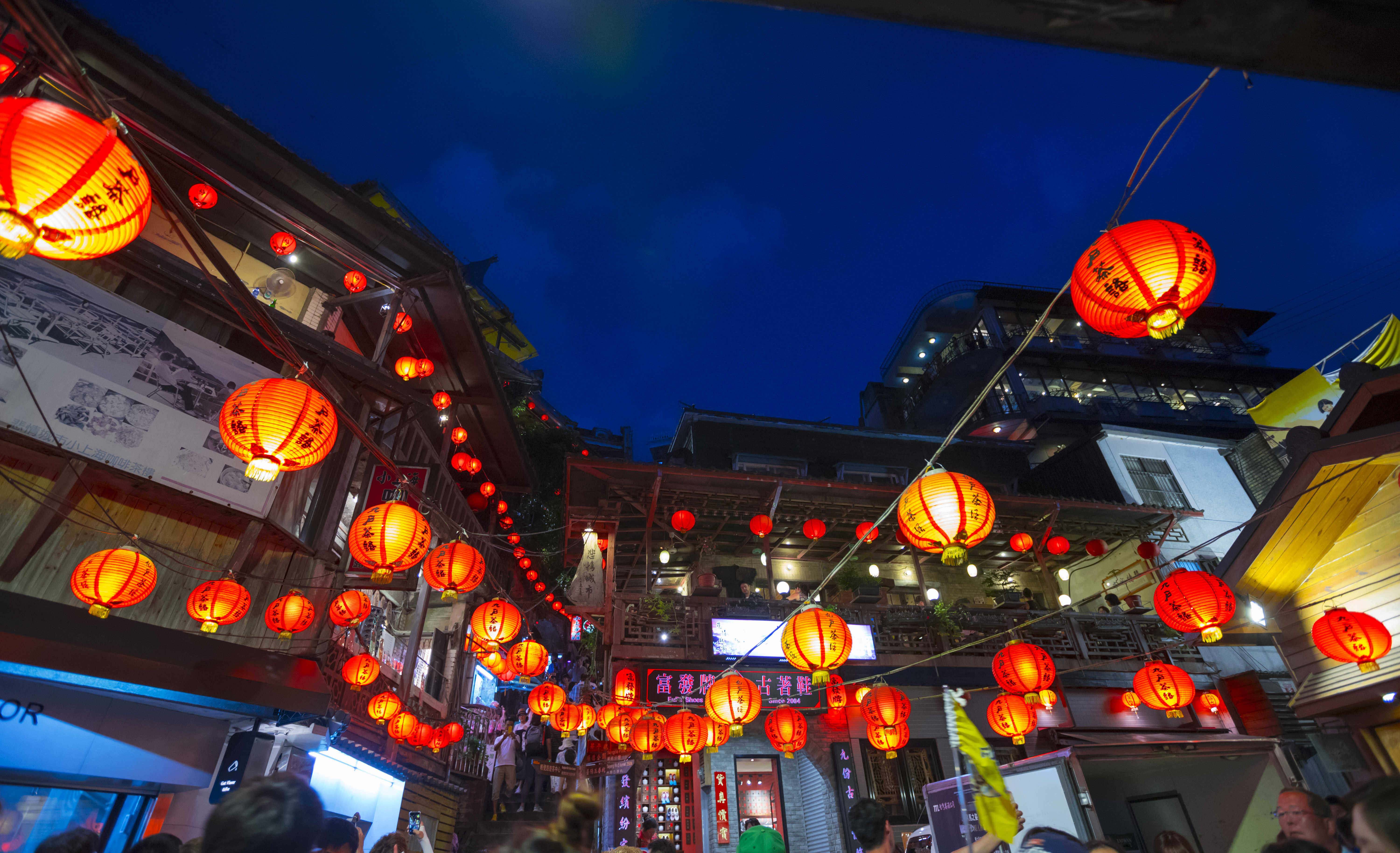 Taiwan's modern capital is packed full of fabulous vegan eateries. The cuisine in Taipei is shaped by Japanese, Chinese, South-East Asian and American culture, making for a trip of a lifetime for your taste buds. For vegans, this place is absolute heaven – in fact it was named the Most Vegan-Friendly City in Asia by PETA in 2017.
If you've got 600 EUR in compensation burning a hole in your pocket, this is the perfect destination to spend it in – eating out is super affordable and you'll be spoilt for choice, so you can splash out on a fancy hotel, while experiencing the very best vegan options in the city.
Check out where your compensation can take you on your vegan culinary journey in Taipei!
Your vegan holiday stay
As a vegan, you'll know it's not just about the food, it's an entire lifestyle. Treat yourself to accommodation where they care about your needs.
Just Sleep, from 80 EUR/night - This vegetarian hotel chain offers stylish accommodation at affordable rates throughout the country and in Taipei itself, there are four locations: Ximending, Linsen, NTU and Sanchong. So, you can select the location based on your itinerary, while enjoying vegan-friendly breakfasts.
Regent Taipei, from 176 EUR/night - Right in the heart of the city, you can relax at the end of the day by swimming in the rooftop pool and there's seven restaurants, so you can find something to suit your dietary needs. Pillows are non-feather.
Grand Hyatt, from 240 EUR/night - Situated right next to the skyscraper Taipei 101, this world class hotel has 10 places to eat in! Staff will make sure you're catered for and there's feather-free bedding as well as vegan-friendly toiletries in your room.
Le Méridien Taipei - from 265 EUR/night – During the extensive breakfast, you can throw back an 'eye-opener' – a refreshing healthy shot. Staff will inform you which options are vegan, and you can order fresh dishes from the chef. At the end of the day you can sleep easy on non-feather pillows.
Mandarin Oriental, from 340 EUR/night – The ultimate in luxury, Mandarin Oriental is worth the splurge. 100 % Vegan sun lotion is provided for you when you want to chill by the pool, and you can try vegan Taiwanese food during breakfast and fresh fruit and snacks for afternoon tea. There is even a pillow menu so you can pick whatever you want to lay your head on!
Eating vegan: Travel Taipei with your taste buds
There are over 50 vegan restaurants in Taipei, so you won't go hungry! Take a look at our top 6:
Shàng Dǐng HuángJiā - Perfect for that street food craving! This totally vegan stall serves up steaming buns and dumplings filled with cabbage, mustard greens or bamboo shoots. You can get 10 buns or 10 dumplings for only 1.50 EUR.
Vege Creek, 5-6 EUR – Build your own noodle bowls with a range of tasty fresh vegetables, tofu and faux meat. Choose to have it cooked dry or as a soup and then you can enjoy your flavour bomb in cool, pared-down surroundings.
Ooh Cha Cha, 4-10 EUR – Two Californians opened this cute café back in 2013 with the aim of producing nutritious and delicious plant-based treats. The worst thing about this place? Trying to decide between a yummy bowl or a mouth-watering burger!
Herban Kitchen & Bar, 6- 10 EUR – the site describes this spot as an 'urban oasis' and we couldn't agree more. Although the menu is not fully vegan, these dishes are clearly marked on the menu and there's plenty to keep you satisfied.
Flourish Vegan, 5-11 EUR – you can dine on Taiwanese cuisine and fusion goodies all washed down with a refreshing smoothie or homemade kombucha. If you've got a travel partner, the set menu for 2 is delicious and you get a lot for the price of 30 EUR.
Plants Eatery, 6-13 EUR – Start your day with an energy bowl, tuck into a flavoursome soup or snack on the moreish sweet and spicy cashews. Plants Eatery also has a delectable dessert menu, everything is vegan, and some dishes are raw.
Sweet vegan bakery treats and ice cream eats
Have a sweet tooth? Satisfy your craving with these tasty bites:
Nice Cream – This tiny place creates mind-blowing plant-based ice cream that you'll love regardless if you're vegan or not. They have around 8 flavours, including soymilk latte, dragon fruit and olive oil, as well as waffles and smoothies.
Vegan Heaven- The name says it all! You'll want to try everything in this vegan bakery – colourful macarons, bite-size biscuits, melt-in-your-mouth tarts and to-die-for cakes are all lovingly made by hand.
Taste vegan fine dining
Silks House - If you feel like something a bit more upscale, this is the place to be. Located in Regent Taipei, Silks House offers a 7-course Szechuan / Cantonese set menu that packs a punch with flavour and wows with creativity. This will be one of those meals you'll remember forever.
Try a vegan cooking class
Why not learn how to make it yourself? You can take your new skill home with you as a souvenir!
Contemporary Raw and Vegan Desserts, 3 hours, 72 EUR – Learn how to create raw indulgent desserts with Chef Prish and wow your friends when you return home from your trip! Round off the class by tasting raw cakes.
Raw and Vegan Fermented Cheese Making, 2 hours, 72 EUR – You will discover how to make your own fermented cheese using cashew nuts. Chef Prish will teach you all about the process, as well as how to store and serve. Of course, vegan wine and cheese tasting rounds up the class!
Top image: Adobe Stock
Latest posts
Eurowings anticipates a 10-20% increase in ticket prices
Eurowings, a leading German low-cost airline, recently forecast a likely 10-20% increase in ticket prices.
Lufthansa's LoveHansa Airbus A320neo becomes a symbol of enduring partnership
In the aviation industry, aircraft often hold special significance, representing more than just a means of transportation.
Facial recognition replaces boarding passes Berlin Brandenburg Airport
Berlin Brandenburg Airport (BER) has introduced facial recognition technology to increase passenger comfort and simplify the travel experience.
About MYFLYRIGHT
MYFLYRIGHT is a legal tech company, specialized in the support of airline passengers affected by flight delays, flight cancellations, denied boarding, delayed or lost luggage and the refund of unused airline tickets. MYFLYRIGHT was founded 2016 in Hamburg, Germany. The company operates out of 3 offices, its headquarter in Hamburg and its branches in Prague, Czech Republic and Zaporizhia, Ukraine. Currently, MYFLYRIGHT employs a team of around 25 people working in Marketing, Operations, Legal, Customer Support and IT. The organization operates across 5 markets – Germany, United Kingdom, Romania, Austria, and Switzerland.
MYFLYRIGHT's goal is to provide access to justice for all aviation passengers who experience irregularities in their flight transportation. Notably, 75% of all compensation requests submitted by passengers get rejected. Whereas, MYFLYRIGHT is able to successfully execute the applicable customer claims in more than 98% of cases at court.
Get up to 600 €* in compensation
Check claim for free