Visit Chicago: Time to explore the Windy City


The Windy City, The Second City or Chi-Town…whatever you call it, Chicago is one place that will stay in your memory long after you visit. No matter how much you do or see, there's always something more to discover and you'll want to return again and again. It's location right on the shores of Lake Michigan give it a unique vibe – it's not every city where you can chill on a sandy beach while gazing at one of the most iconic skylines in the world.
Whether you're after a week of partying and clubbing, tasting Michelin Star fine dining, getting back to nature on the water or exploring one of the numerous lush parks, Chicago simply won't disappoint.
Our guest today, the talented John Jacobson (@johnpauljay) raves about his adopted Illinois hometown and after reading his tips, you'll be booking the next flight over!

Welcome to "Like Locals", John! Tell us a bit about yourself and life in Chicago.
Hey guys! I've been living in Chicago for over 9 years now and I'm an Art Director and Travel Photographer. I currently work for an advertising agency and on the side, I shoot for major music festivals and DJs as well as travel and yacht companies. In addition, I'm a business owner and entrepreneur. For the past couple of years, I've travelled all over the world and Chicago always feels like home when I return. I live and work downtown and look forward to going to work every day. There's so much to do and see in this city - not to mention there are beaches in the middle of downtown. The winters sure are cold, but you can't beat Chicago during the summer!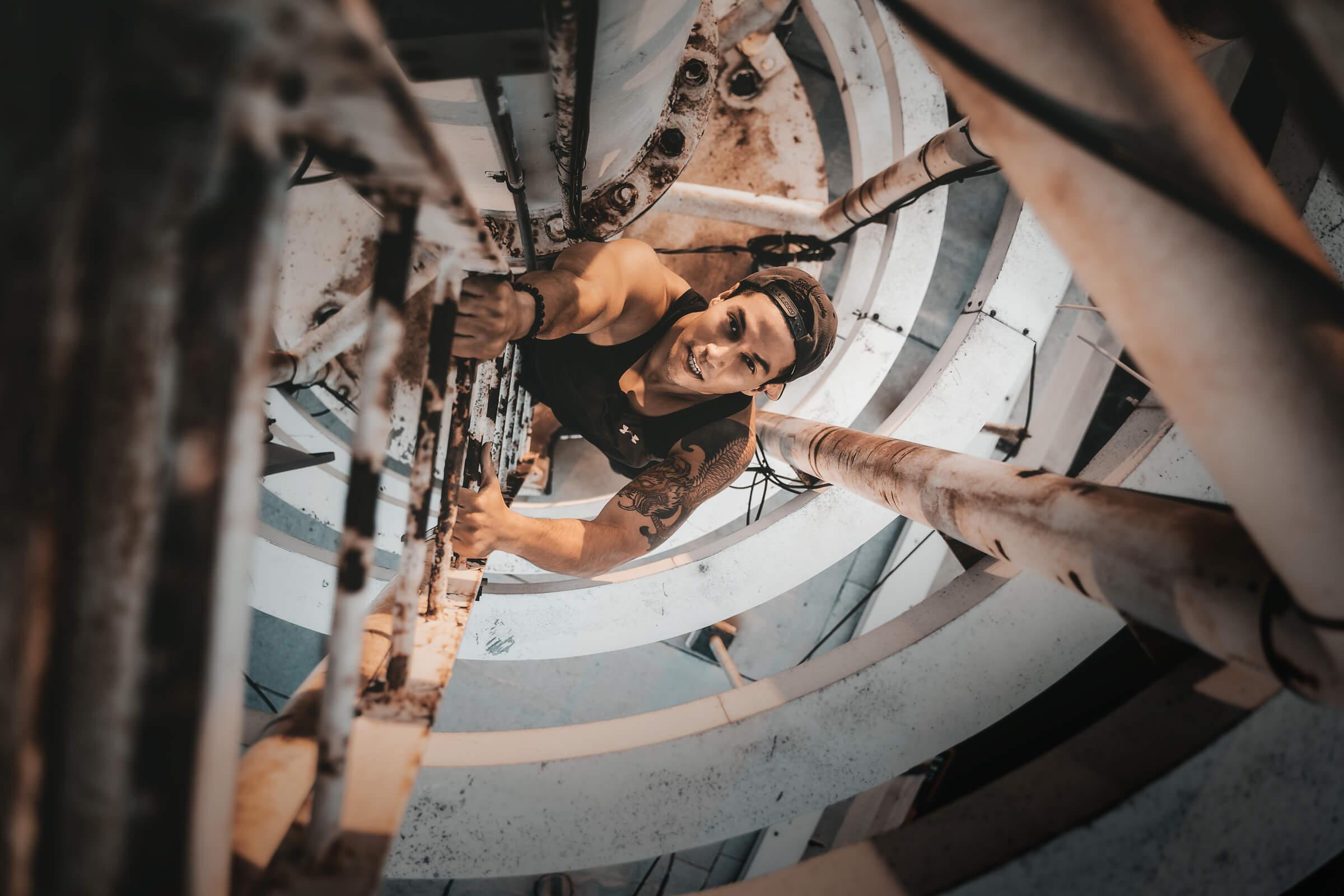 John, photo edited by John Jacobson (Instagram @johnpauljay)

"I recommend taking a stroll down
the Riverwalk or Lakefront Trail"

Do you have any favourite breakfast or brunch places?
My favourite boozy brunch place is Fremont. It's a Sunday funday spot and it gets wild! For $ 40 you get a breakfast buffet and bottomless mimosas! Whatever you want, they'll be sure to have it – seafood, brisket, omelettes, or something sweet like waffles or churros. It's a great place to recharge after a long night, meet up with friends or simply start your day off right.
Afterwards, I would recommend taking a stroll down the Riverwalk or Lakefront Trail for something more peaceful and to take in the views. This is one of the great things about the city –you're never too far away from a peaceful park or a path to meander along. The Lakefront Trail is 29 km long and takes you north to south by Lake Michigan. There are parks, beaches and places to grab a bite throughout the whole trail. The Riverwalk is around 2 km and, as well as plenty of alfresco dining, you can admire the public art displayed along the way.

"North Avenue Beach is where to
head for a party atmosphere"

What do you recommend doing during the day?
One of the things I love most about Chicago is that, being on the shores of Lake Michigan, there are beautiful stretches of sandy beaches right next to the city centre. Volleyball is of course really popular here, plus you can rent a bike or go rollerblading along the many lakeside paths or take a boat out on the water.
During summer, I'll usually hop on a Divvy Bike and cycle to Ohio Street Beach. They're bikes which you'll find around the city that you can rent for only $3 for 30 minutes or $15 for an entire day. Ohio Street Beach is my favourite because it's more secluded than the rest, so it tends to be less overcrowded. Also, there's a pathway on the east side that extends onto the lake. This is where you'll get one of the most breath-taking skyline views of the city! North Avenue Beach is where to head if you're looking for a party atmosphere. There's a massive bar in the shape of a boat that overlooks the sand and there's always a great DJ so you can dance the day away, or simply sit back and enjoy the music while looking over the sparkling water.
Chicago Botanic Garden is my go-to place when I want to take a breather from the city. It covers 385 acres and has literally millions of plant species displayed in a variety of habitats. It's really no wonder it's one of the most popular botanic gardens in the entire country! A bonus is that it's free, but you'll have to pay for parking if you drive.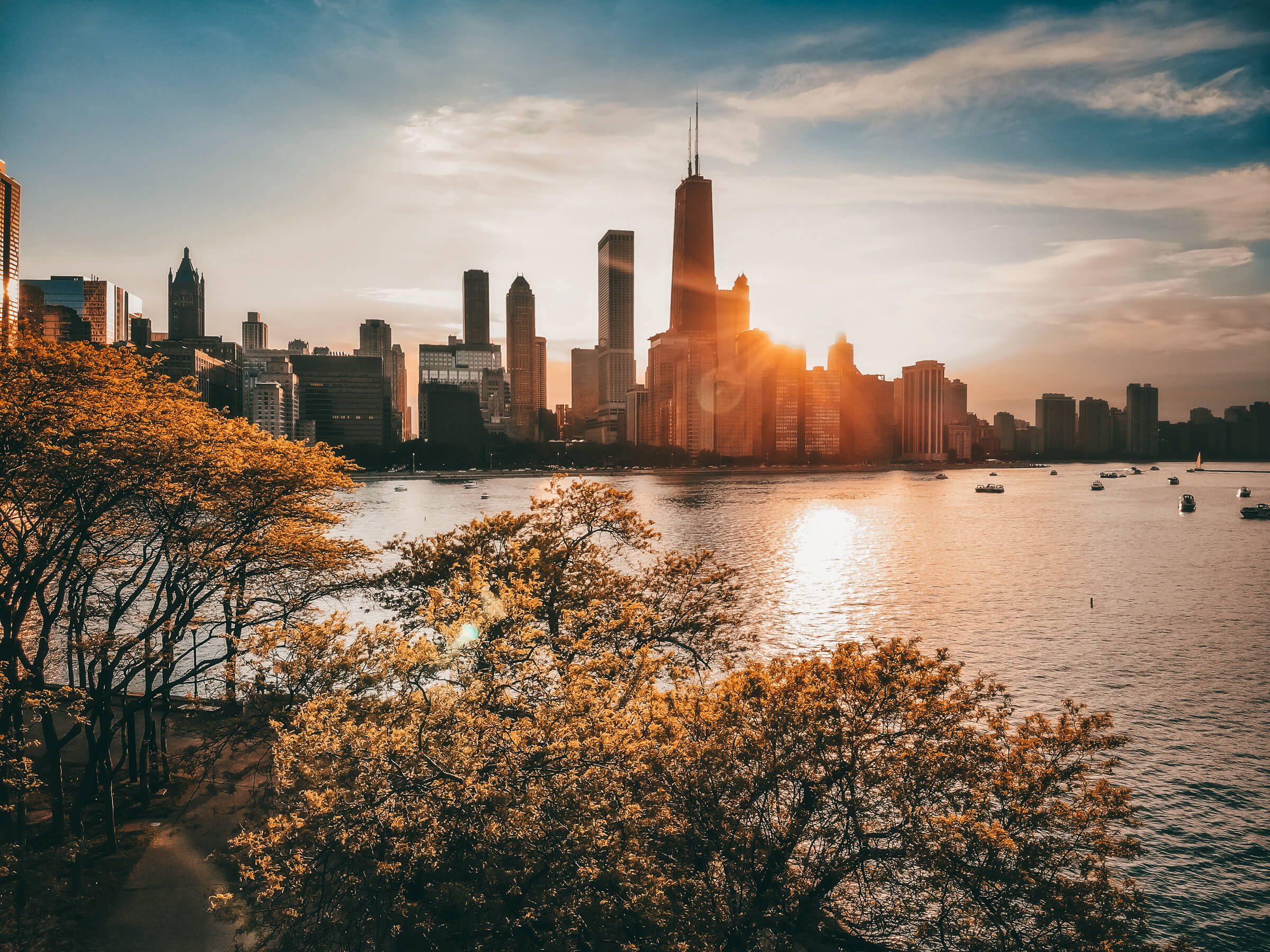 Ohio Beach Pathway, photo by John Jacobson (Instagram @johnpauljay)

"The Library is a unique Chicago
bar not to be missed"

Where should we head for a good dinner and a night out?
This rooftop bar has the absolute best view of the city. It's the only bar with a tri-level rooftop sitting atop the 21st floor. The drinks and food there are amazing, but a word of warning - it gets insanely packed during the summer and they don't take reservations, so get there early to grab a table or seat at the bar!
Just a few blocks away from LondonHouse, you can't go wrong with the bars on Hubbard Street. It's an entire strip of bars that guarantees an evening of fun!
If you want to go clubbing in Chicago, just go straight to one of these three spots and you won't be disappointed. World-renowned DJs are always playing, and Tao – the most upscale of them – has a restaurant which serves unbelievably tasty Asian cuisine.
After sunset, you can catch a mind-blowing light show projected on the façade of the Merchandise Mart, which was the largest building in the world when it was completed in 1930. It still holds the crown for the largest commercial building and design centre in the world and these days houses offices, restaurants and showrooms for manufacturers. The perfect place to watch the light show from is the Riverwalk.
This Michelin Star restaurant has one of the best risotto dishes in the city – and probably the best food period. But that isn't the only thing that makes this spot famous, the speakeasy below – The Library – is a unique Chicago bar not to be missed. When you enter the inconspicuous wooden door, you'll feel transported to another world. Soak in the sumptuous décor of the intricately designed library with a perfectly crafted cocktail.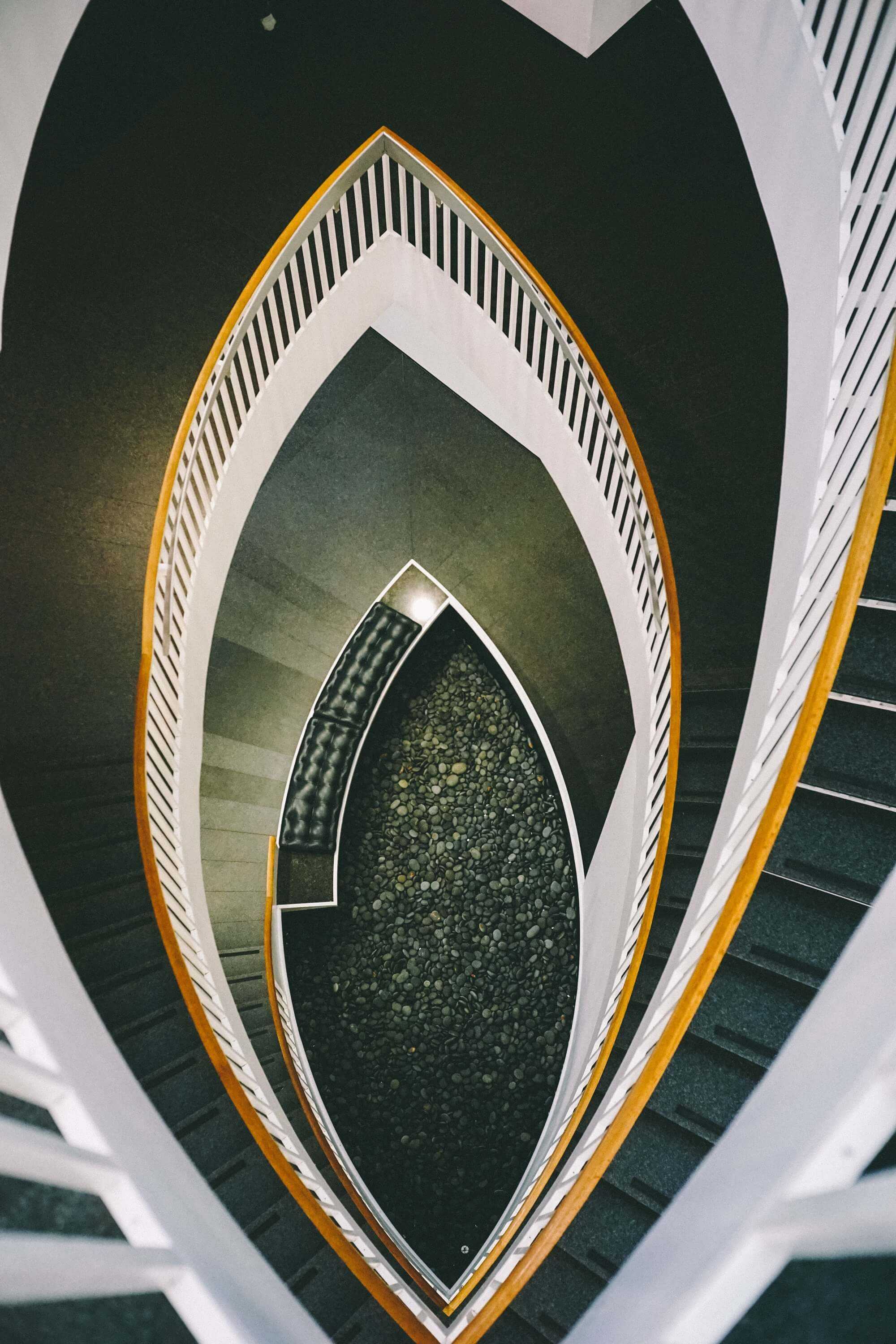 Inside the Museum of Contemporary Art, image: Unsplash

"Aire Ancient Baths boasts a salt pool
and the most relaxing massage ever"

What can we do if the Chicago weather's bad?
You've probably heard of the harsh winters here - the average temperature is about - 8°C during this season – but if you happen to be in Chicago when it's rough outside, there are still plenty of things to do and places to check out.
Chicago has a plethora of amazing museums. My number one choice is the Museum of Contemporary Art. There are three floors of exhibits and depending on the artists, some will be interactive, and there's a café downstairs. Besides the pieces on display, the building itself is a true work of art. Right across the street is the 360 Observatory at the Hancock Building. As long as it isn't too foggy or cloudy you can catch one of the most breath-taking views of Chicago from its 94th floor. There's also a bar up there, so you can try some craft beer, fine wine or a cocktail over 300 metres above the city.
If you're looking for something more relaxing, I highly recommend going to Aire Ancient Baths. This luxurious spa is more than worth the price and you'll have the most tranquil feeling after going there. The bath house boasts multiple pools at varying temperatures, a salt pool where you can float effortlessly, and you also have the option of the most relaxing massage ever to end your experience.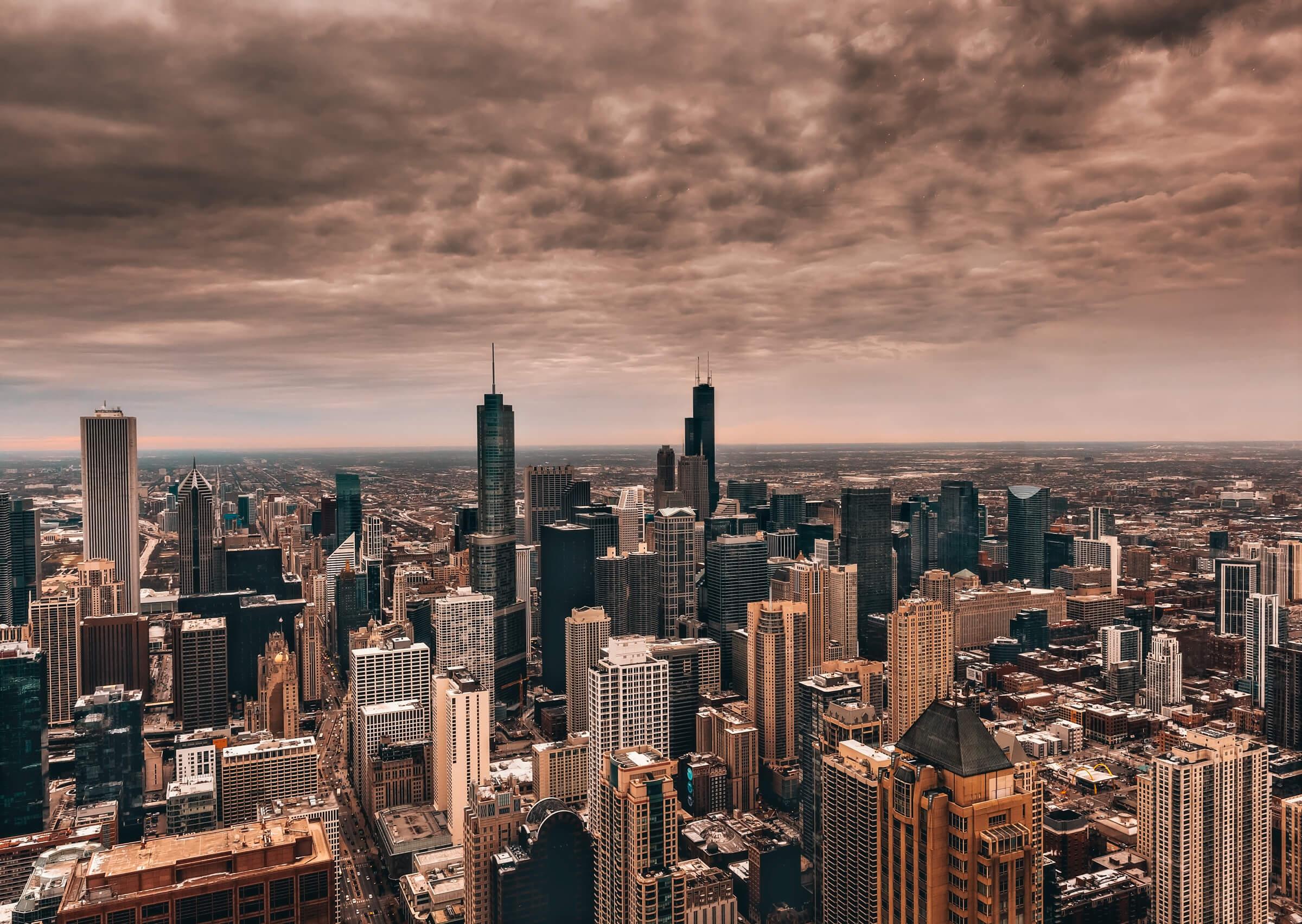 View from 360 Observatory, photo by John Jacobson (Instagram @johnpauljay)

"spend a day at Navy Pier,
a true Chicago landmark"

Can you recommend any day trips from Chicago?
In about 90 minutes, you can be in Milwaukee which has a great tradition in brewing beer. There are tons of brewery tours to choose from and countless great restaurants which serve fresh local food and craft beers.
Get out to nature in the Starved Rock State Park, also only 90 minutes from Chicago. There are impressive sandstone bluffs, waterfalls and over 15 canyons to explore. Either set off on a hiking trail or try rafting, kayaking or horse riding.
You can literally spend an entire day at Navy Pier. It's a true Chicago landmark, so this is actually a day trip in the city 😊 You can take a boat tour, go on the Ferris Wheel, watch an IMAX movie or a concert, or hang out in one of the many bars and restaurants.

Do you have any other tips for visitors?
If you're looking to save money on cabs and Ubers, public transportation (CTA) is your friend! It's extremely convenient when going from neighbourhood to neighbourhood. It's only a flat rate of $2.50 each way, or you can buy a week pass for $28.
Chicago is one of the best cities for music and has massive music festivals during the summer. The biggest one, Lollapalooza, is a music-lovers dream come true with a diverse line-up every year. In 2019 Lollapalooza hosted over 400,000 people throughout the 4-day festival weekend. It's one of the coolest experiences you'll have in one of the best cities in the world!


Top image: Adobe Stock
Latest posts
Swiss Air passengers left in disarray as plane lands in Spain without luggage
Passengers, awaiting their belongings at the airport's baggage claim, were met with disappointment as their bags failed to materialize even after a two-hour wait.
Ural Airlines' Airbus A320 forced to make emergency landing in wheat field
An Airbus A320 operated by Ural Airlines was faced with the possibility of running out of fuel, leading its crew to execute an emergency landing in a wheat field.
20 000 sheep take flight to Saudi Arabia
In addition to machinery, textiles, time-sensitive items like medications and food, live animals are often transported by air freight.
About MYFLYRIGHT
MYFLYRIGHT is a legal tech company, specialized in the support of airline passengers affected by flight delays, flight cancellations, denied boarding, delayed or lost luggage and the refund of unused airline tickets. MYFLYRIGHT was founded 2016 in Hamburg, Germany. The company operates out of 3 offices, its headquarter in Hamburg and its branches in Prague, Czech Republic and Zaporizhia, Ukraine. Currently, MYFLYRIGHT employs a team of around 25 people working in Marketing, Operations, Legal, Customer Support and IT. The organization operates across 5 markets – Germany, United Kingdom, Romania, Austria, and Switzerland.
MYFLYRIGHT's goal is to provide access to justice for all aviation passengers who experience irregularities in their flight transportation. Notably, 75% of all compensation requests submitted by passengers get rejected. Whereas, MYFLYRIGHT is able to successfully execute the applicable customer claims in more than 98% of cases at court.
Get up to 600 €* in compensation
Check claim for free