Visit Malaga, sun drenched capital of the Costa del Sol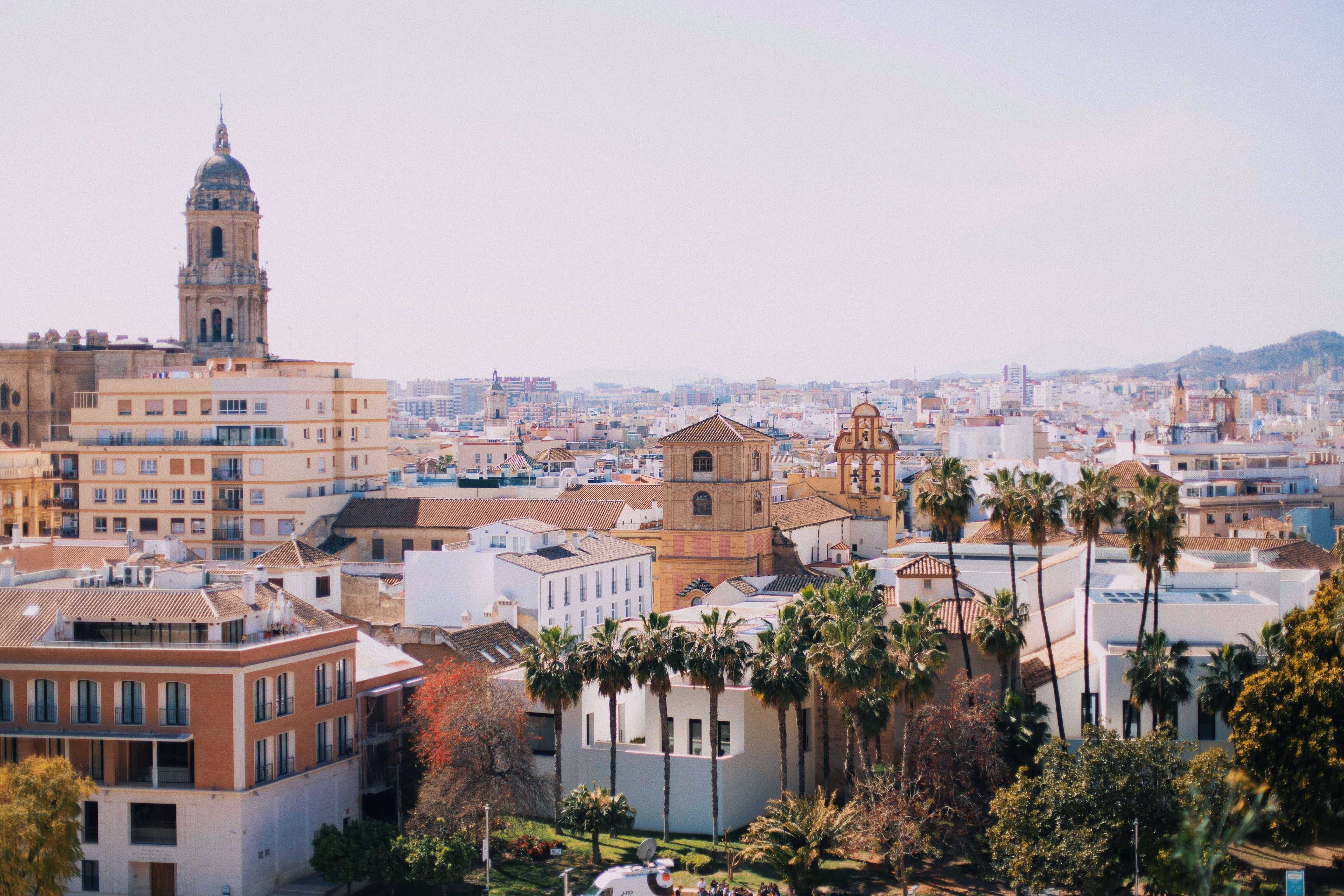 A note from MYFLYRIGHT: We realise that people currently aren't travelling unless necessary and it's uncertain when things will get back to normal. However, we're publishing our latest blog all about the stunning destination of Malaga to spread a bit of positivity, lift some spirits and to give you some inspiration for where to explore when things do finally improve. For now, please enjoy the read 😊


Dreaming of golden beaches, glittering turquoise sea and balmy sunny days? You've come to the right place! Today we're heading to the capital of the Costa del Sol, Malaga. But this city is far more than just a seaside destination - Picasso's birthplace is overflowing with fascinating history and boasts a vibrant art scene, all washed down perfectly with delicious local wine and cuisine.
Before you book your tickets, read on for our tips on where to stay, the best tapas spots and what to do in Malaga!


The best breakfast spots in the city
There's nothing better than taking in a sea view or enjoying the first rays of sun while tucking into a delicious breakfast. Malaga has plenty of options to prep you for your day ahead, but before you head off for your caffeine fix, it's essential to know how to order your coffee. Malaga is unique in this, and the 10 options range from 'Solo', which is without milk, to 'No me lo ponga' – meaning zero coffee and only milk!
Now you know how to order your morning brew, take a look at these top places for breakfast in the city:
Café Central Málaga - Located in the central Plaza de la Constitución, at the end of Malaga's most famous street, Calle Larios, you'll find this well-known, popular spot. You have this iconic place to thank for the coffee-ordering method in Malaga as it's the oldest café in town and came up with the system. Perfect for coffee lovers and their churros are delicious.
Santa Canela – There are two locations, but the one in Soho is best, being in the city' trendy art district. Chill in hip surroundings with one of their home-made pastries or yoghurts, try a tasty sandwich, or get your energy going with a natural seasonal fruit smoothie. Gluten-free? No problem, there are options for everyone!
Casa Aranda – you can't visit Malaga without stopping by this traditional "churrería", which has been around since 1932. Dip your sugary churros into hot chocolate with a café con leche on the side while soaking up the atmosphere of this unassuming local favourite.

Things to do in Malaga during the day
The Moorish fortress of Alcazaba should be your first stop when sightseeing. This is one of Malaga's most important landmarks and was built during the early 11th century by the Hammudid dynasty. The building is wonderfully preserved, and history buffs will love it – the site holds some of the finest Muslim works in the country. Stroll beneath orange trees in the grounds and admire the panoramic view over Malaga from the top. You can then head down the hill to the Roman theatre, which was built around the 1st century AD.
Another must-see is Castillo de Gibralfaro, a Moorish palace from the 10th century, which houses a small military museum. It's so-called due to its location on Gibralfaro hill and you can walk up or take a bus – if you decide to go on foot, try and go earlier to avoid the strong midday sun. This is another spot with an amazing view, ideal for taking perfect holiday snaps.
The Cathedral of Malaga is a sight to behold, and a key landmark not only in Malaga but in the whole of Spain. Its grand Renaissance and Baroque interior is awe-inspiring, and a rooftop tour is highly recommended – it's worth the climb up 200 steps!

"KGB is a vibrant, award-winning
tapas bar serving creative
dishes with a modern twist."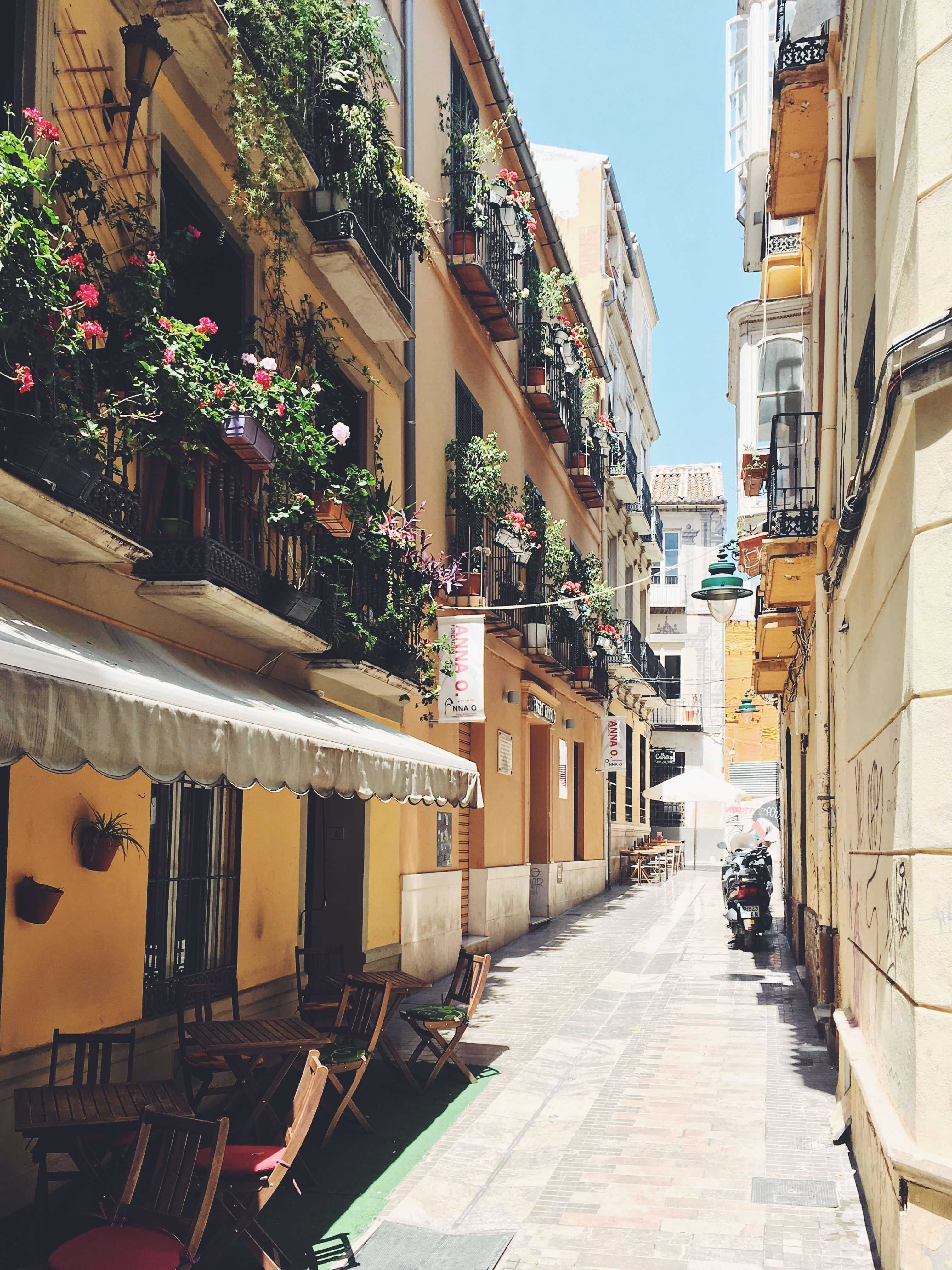 Perfect sunny street for a tapas lunch

Of course, most visitors to Malaga go to enjoy some time on the beach. Here are the best in the city and nearby:
The great thing about Malaga is you're pretty much always a stone's throw away from a beach. Playa de la Malagueta is the closest one to the city centre and has a number of bars and cafes dotted along it. Even if you visit in colder months, this is a lovely stretch of sand to walk along, especially at sunset.
Situated about 5km along the coast from Playa de la Malagueta, you'll find this pretty beach, perfect for a quick escape from the city. You can either take a bus for around €1.30 or rent a bike and cycle along the seafront for a scenic route.
Further along the coast, about 1 hr 30 min away from Malaga. This is a lovely small beach with velvety soft sand and crystal-clear water, less commercial than others in town of Nerja. Just a note: Keep your eyes peeled for the entrance as it's quite hidden away, via a small side street.

If you're looking for a little more action than just chilling on the beach, then Malaga's the perfect place to try your hand at some water sports, like surfing or kitesurfing. For the adrenaline junkies out there, why not take flight and admire the beautiful scenery unfold beneath you? There are several paragliding companies which will give you the experience of a lifetime.
After sightseeing, some much-needed beach time or action sports, you're going to need to replenish your energy. One of the best places to get some tasty local food is Mercado Central de Atarazanas – the Central Market. Not only can you buy wonderfully fresh produce and seafood, but you can sit down with some tapas at one of the bars at the entrance. Once you've filled up on Ajoblanco, Gambas al Pil-Pil and Fritura Malagueña, grab some snacks to take with you – there are plenty of dried fruit, nuts, meat or fish on offer.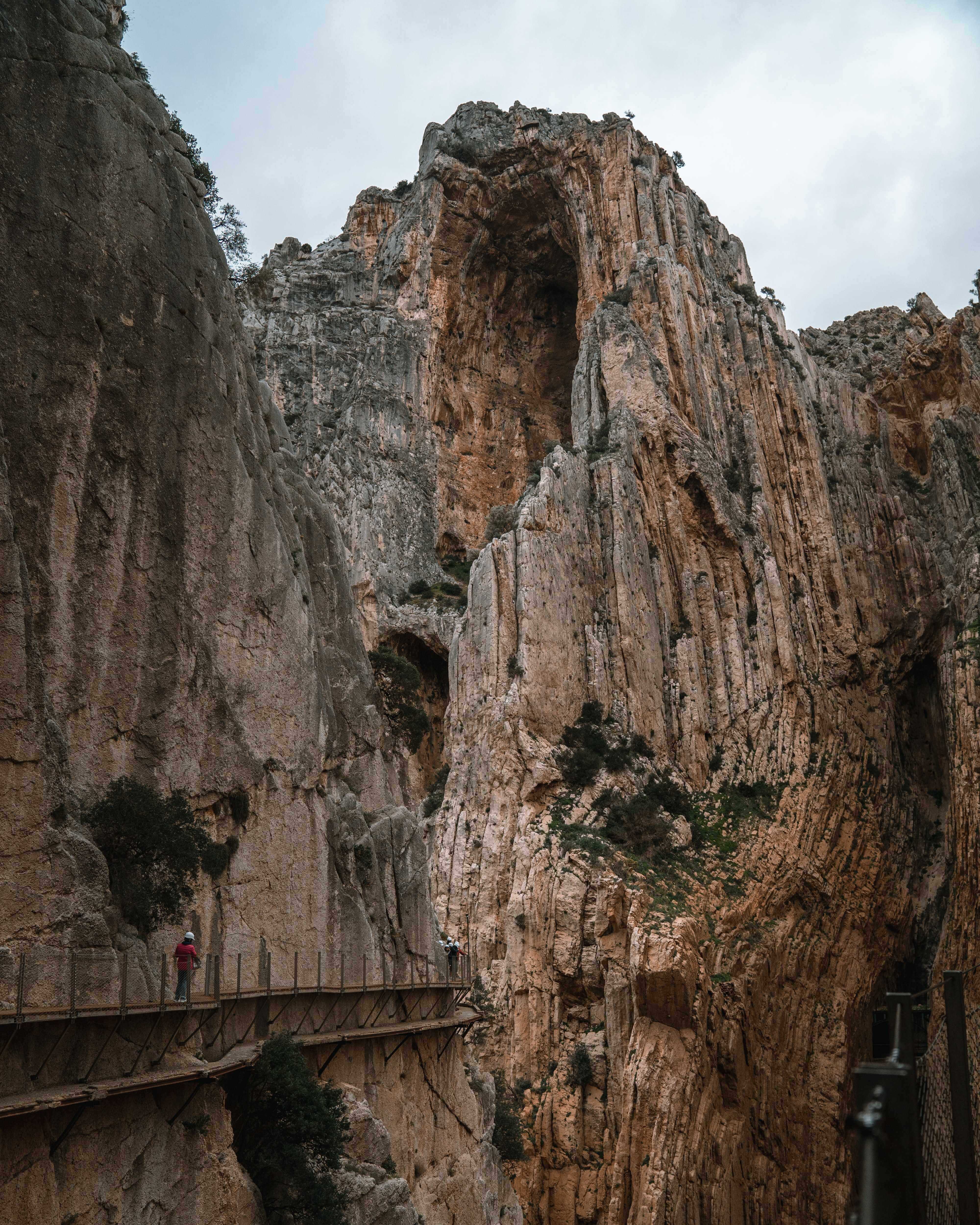 Don't look down - El Caminito del Rey

Malaga nightlife, top tapas & wine bars
Take a sunset stroll along the beach, enjoy delicious regional cuisine or soak up the party atmosphere in a local bar – Malaga has it all!
If you're looking to try some of the famous tapas, these three spots should be top of your list:
KGB tapas bar – Vibrant, award-winning tapas bar serving creative dishes with a modern twist. Try their famous oxtail slider served in a brioche bun; you won't be disappointed!
taberna Uvedoble – A hit with locals and tourists alike, this place is well-known for its innovative approach to tapas classics. You can get every dish in small (tapa), half or full size.
Kortxo – Head here to sample local tapas as well as a range of pinchos– Basque-style tapas, served on bread. Not only is the food delicious, the staff are so welcoming you'll instantly feel at home.

"Caminito del Rey makes
for an unforgettable trip
with jaw-dropping views"


For something a little more upscale, visit José Carlos García' Málaga. This Michelin-star restaurant is the epitome of class and elegance and – of course – serves fabulous food. Red mullet with lime and vodka? Don't mind if I do!
Another refined eatery is Figón de Juan' Málaga, which has the honour of a Bib Gourmand from Michelin. Whatever you choose on the menu, it's guaranteed to be delicious - fresh seafood and fantastic wine served in a cosy atmosphere combine for the perfect evening out.
After dinner, head out on the town and taste some of the local wine. The traditional drink here – called Malaga – is a sweet fortified wine and is the perfect tipple to round off your night. Antigua Casa de Guardia is a super-traditional wine bar, founded back in 1840, which offers a variety of Malaga served from barrels. With over 500 wines on offer, Los Patios de Beatas, is heaven and you have the option of ordering half-glasses, so you can try even more! Mainake Vinos & Gourmet is a lovely little off-the-beaten-path wine shop and bar with a lively atmosphere – a true journey of the senses.

What to do when the Malaga weather forecast isn't so good
Maybe your visit is in the colder months, there are rain showers or maybe the sun is too hot to handle? No problem – delve into Malaga's cultural side in the city's galleries:
Malaga is where it all began for Picasso – in fact, he was born just a few minutes away from this beautiful 16th century building which now showcases a broad range of work by the famous artist.
Airy, white rooms display works from the 20thcentury by artists from all over the world. Take a look at their events before your visit, there's always something interesting going on here.
This brightly coloured cube-shaped building is a work of art in its own right. Inside, you'll find pieces by Picasso, Francis Bacon, Frida Kahlo, René Magritte and many more, organised by theme. It's location in the port make this one of the must-sees of your trip.

"Watch dancers perform
the traditional 'Sevillanas'
at the Feria de Agosto"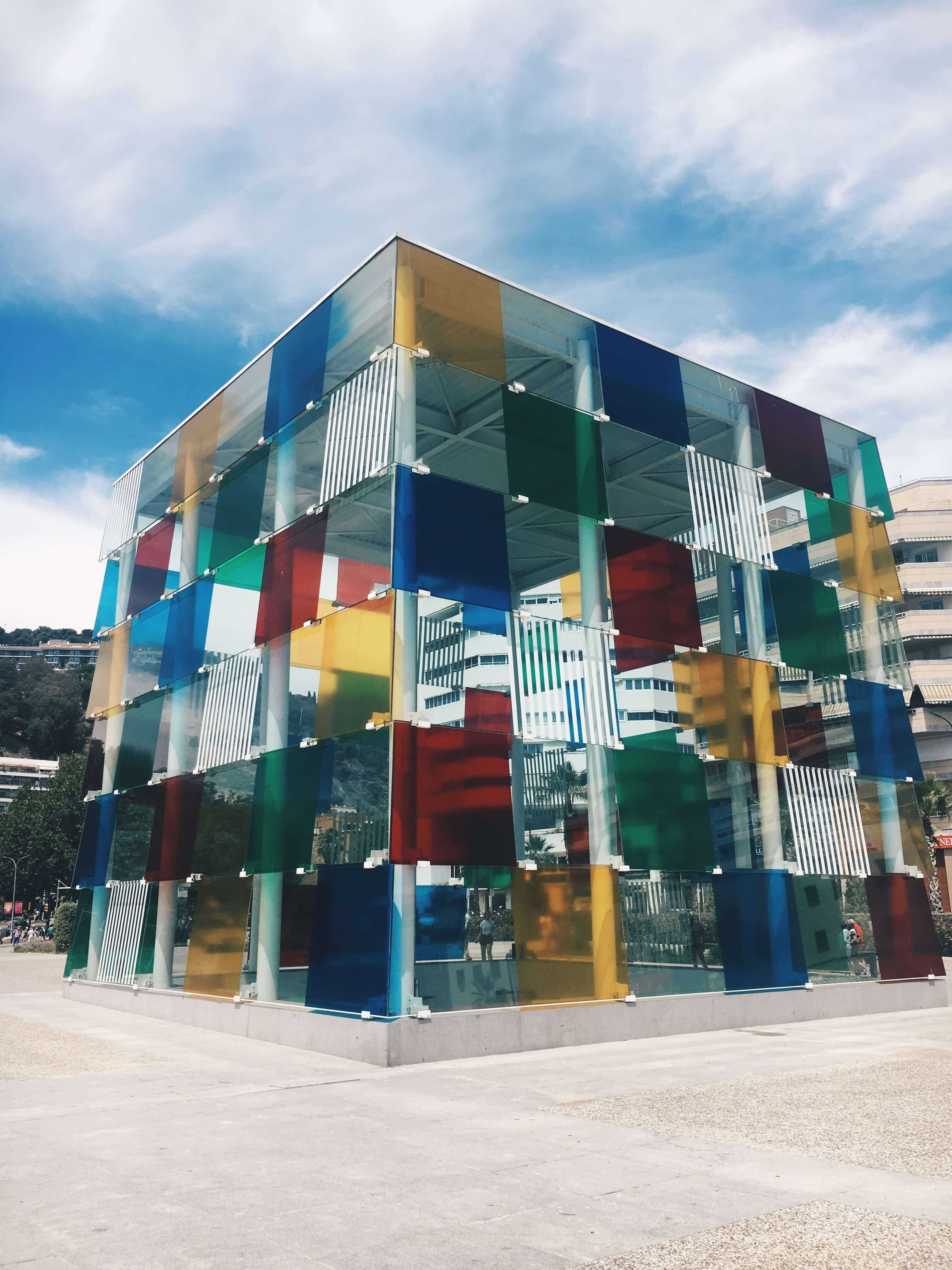 The colourful Pompidou Centre

Day trips from Malaga
Follow in the King's footsteps - About 40 minutes away from Malaga by train, a thrilling walk awaits you. Caminito del Rey is a cliffside path clinging to steep cliff walls. Originally created at the start of the 20th century for workers of local hydroelectric plants, it closed in 2000, following several deaths, earning it a dangerous reputation. It has the nickname "The King's Little Pathway", as King Alfonso XIII walked the route at its opening in 1921. Don't worry, these days it's perfectly safe and makes for an unforgettable trip with jaw-dropping views.
Another great experience in the area is a visit to Nerja Caves, which are a 45-minute drive (or about 90 minutes by bus) from Malaga. This chain of caves stretches for almost 5km and boasts the world's largest stalagmite, which is an impressive 32-metres high. If you're feeling adventurous, you can book special tours, such as the night-time one, for a truly unique experience.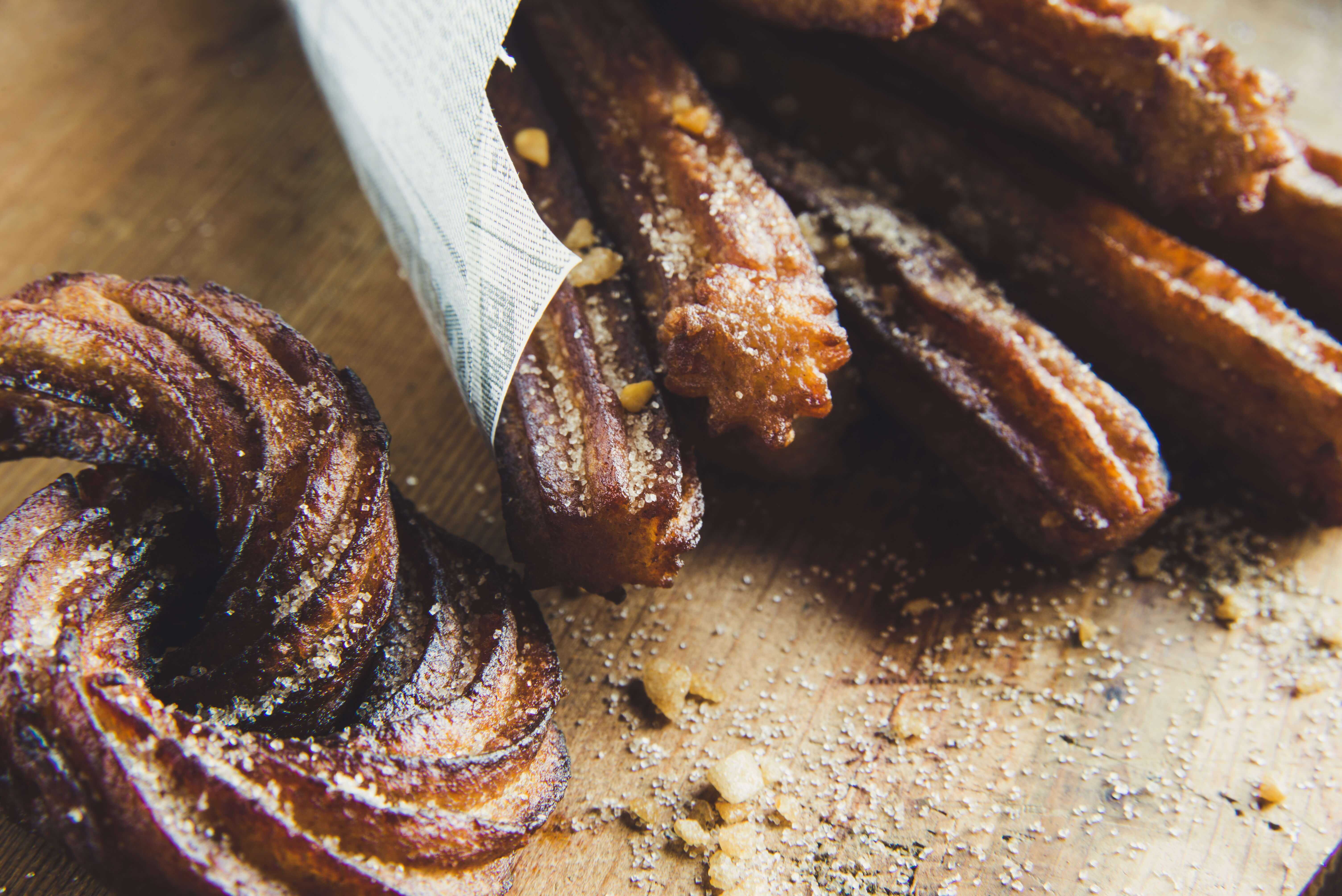 Dip delicious churros into decadent hot chocolate

Accommodation in Malaga
Check out these three options – budget, mid-range and luxury – to help plan your stay in Malaga:
The Urban Jungle Hostel, from 50 EUR per night – Green boutique hostel located in the heart of the city. Stay in uber-stylish rooms at an affordable price and enjoy a homemade breakfast served on the rooftop.
Exe Málaga Museos, from 78 EUR per night – Situated close to city's top museums and Malaga Cathedral, this hotel has a rooftop pool with amazing views over the city and serves delicious breakfast.
Palacio Solecio, from 218 EUR per night – Stunning boutique hotel housed in a former palace from the 18th century. The décor is inspired by the original interiors, making for serene and elegant surroundings, plus, you can enjoy chef José Carlos García's delectable creations in the restaurant.

One more thing…
If you get the chance, visit Malaga in August where you can party like a local at the Feria de Agosto. The largest fair on the Costa del Sol - which is held annually and runs for a week - commemorates the Catholic Monarchs' 're-conquest' of the city in 1487. Take in the firework display from the Port, watch dancers perform the traditional 'Sevillanas' dance in bright flamenco dresses and taste delicious local cuisine and wine from the region.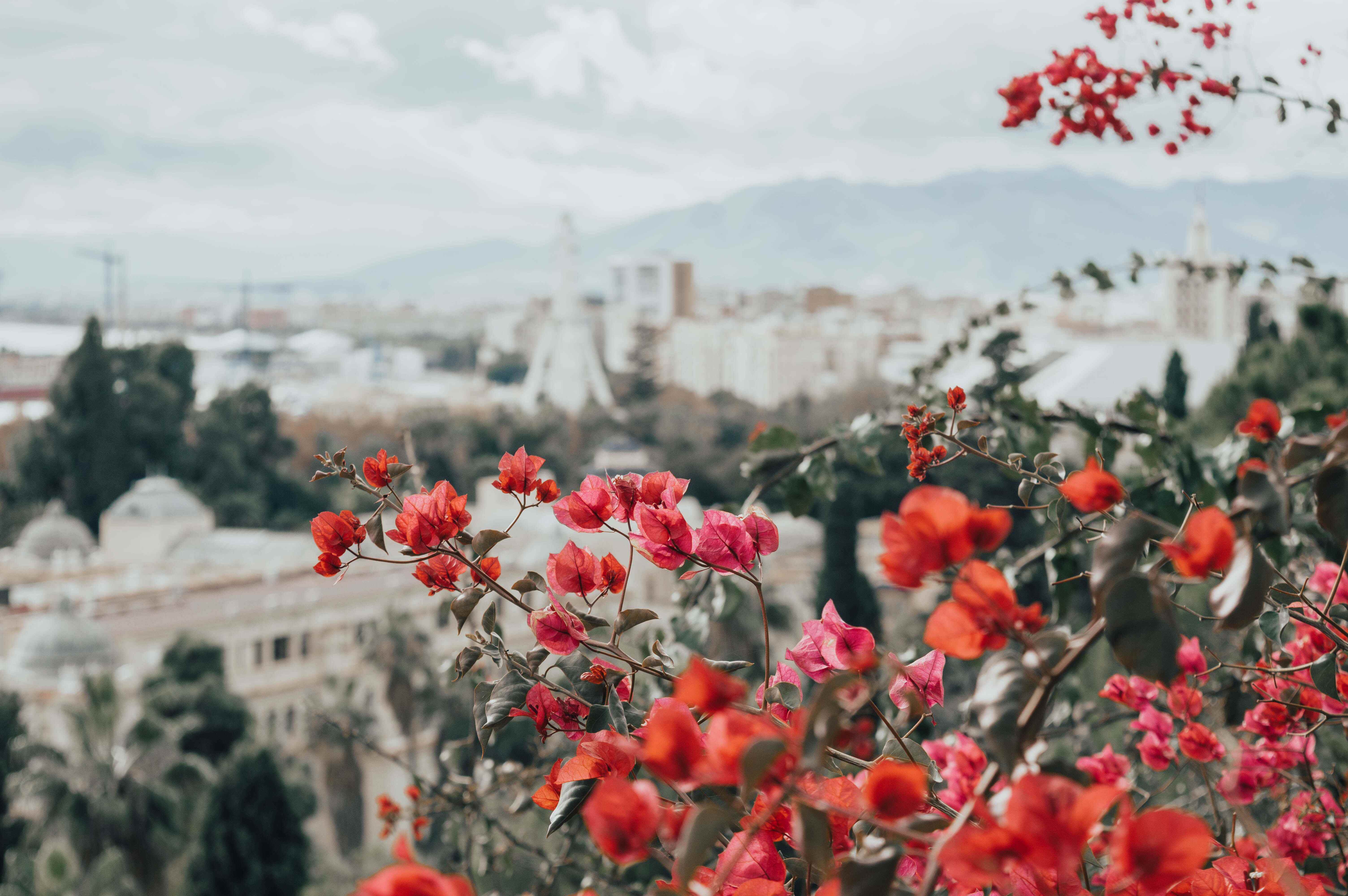 View over Malaga through bougainvillea blooms

All images: Unsplash, unless otherwise specified
Latest posts
British Airways pilot fired for bragging about flight cocaine use
In September 2023, a British Airways pilot found himself at the center of a scandal that rocked the aviation industry.
Passengers express outrage as flight faces double cancellation
A Brussels Airlines flight originating from Kinshasa, Democratic Republic of Congo, experienced an unexpected and frustrating turn of events when it was postponed twice.
Swiss Air passengers left in disarray as plane lands in Spain without luggage
Passengers, awaiting their belongings at the airport's baggage claim, were met with disappointment as their bags failed to materialize even after a two-hour wait.
About MYFLYRIGHT
MYFLYRIGHT is a legal tech company, specialized in the support of airline passengers affected by flight delays, flight cancellations, denied boarding, delayed or lost luggage and the refund of unused airline tickets. MYFLYRIGHT was founded 2016 in Hamburg, Germany. The company operates out of 3 offices, its headquarter in Hamburg and its branches in Prague, Czech Republic and Zaporizhia, Ukraine. Currently, MYFLYRIGHT employs a team of around 25 people working in Marketing, Operations, Legal, Customer Support and IT. The organization operates across 5 markets – Germany, United Kingdom, Romania, Austria, and Switzerland.
MYFLYRIGHT's goal is to provide access to justice for all aviation passengers who experience irregularities in their flight transportation. Notably, 75% of all compensation requests submitted by passengers get rejected. Whereas, MYFLYRIGHT is able to successfully execute the applicable customer claims in more than 98% of cases at court.
Get up to 600 €* in compensation
Check claim for free