Visiting Berlin? Take a tour with a local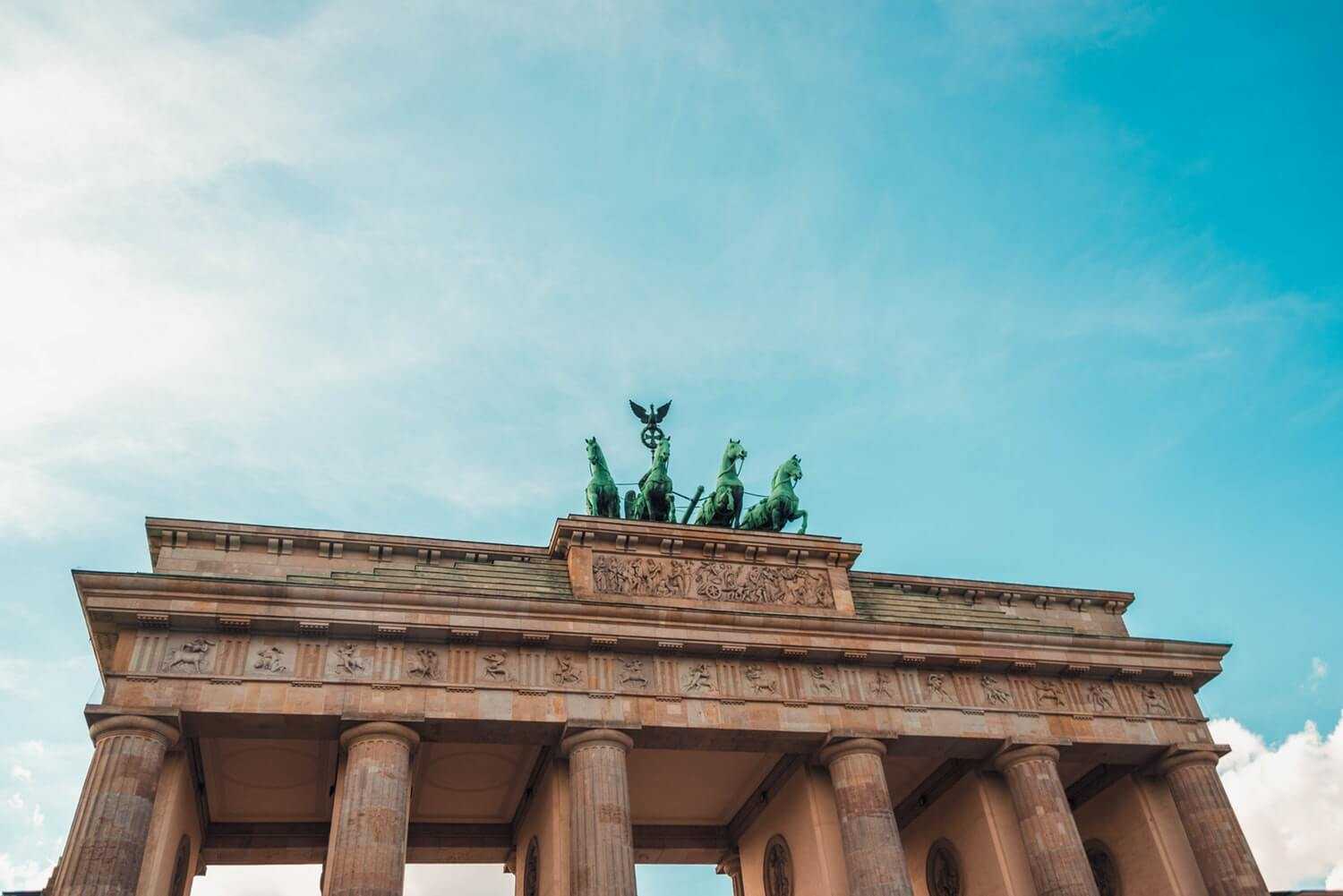 Today in "Like Locals", we're talking about Berlin – the divided city, home of the arts, diversity, the coolest city…everyone who visits has their own associations and each time you leave with a different impression. This melting pot of history, culture and contrasts has long been a magnet for travellers. Gallerist and architect Irina (@aquabitart_gallery), a local for many years, is here to take us on a tour of her Berlin, so read on to find out the very best sights and unique spots to see on your next trip!
"A late, leisurely breakfast in Berlin
has become a way of life here"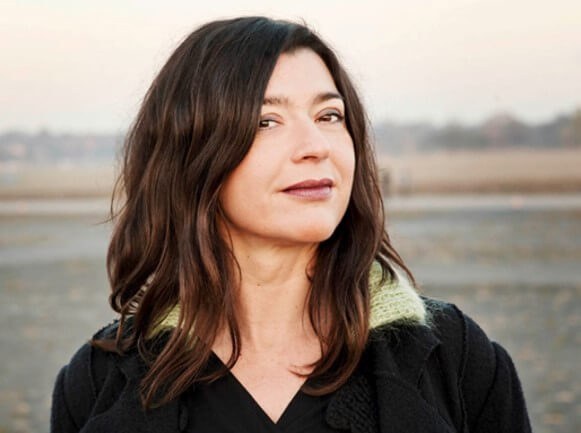 Irina Ilieva, image courtesy of Irina

Great to meet you Irina! Can you tell us a little more about yourself?
Hello! I was born in Sofia, Bulgaria, and moved to Berlin after finishing my studies in architecture. It was a wildly exciting time and I love the fact that I was part of the urban development right after the fall of the Berlin Wall. I founded my own company, "aquabit » architecture | art | design", in 2002, which focuses on artistic expressions in the experimental fields of architecture, art and new media.
Since 2008 I have also been curating and managing my gallery space, aquabitArt, located in Berlin's Mitte district.
Can you recommend what to do in Berlin for breakfast?
One of my favourite things to do in this city is meeting friends for brunch. A late, leisurely breakfast in Berlin has become a way of life here and there is an endless variety of restaurants to choose from. I recommend the Russian Restaurant Pasternak, which is perfect for anyone who likes to sleep in as delicious breakfast is served daily from 9am all the way until 5pm! Their menu has much more than just the usual breakfast fare – for example, they have vegan and vegetarian options, as well as delicious fish dishes on offer. Plus, all eggs are organic, and they make their own marmalade. It's best to reserve a table ahead of time as it is hugely popular.
What are your top things to do in Berlin during the day?
Head for lunch in the Asian Fusion Restaurant, Kuchi (site in German only, menu available in English), which is right around the corner from my gallery space in Mitte. They serve beautiful, freshly prepared sushi, which you can enjoy in the garden during summer. With a bit of luck, you can get a place without reserving a table 😊
When the weather is nice, stroll through the Tiergarten Park and have a refreshing drink right next to the canal at the Schleusenkrug Beer Garden. This pretty spot has been quenching thirst and satisfying hunger for over 70 years and is one of my go-to places to spend a couple of hours in the sunshine.
"Cool off in Berlin's Underworld,
a subterranean museum"
In the western area of Grunewald, there is plenty to keep you entertained:
This is the ideal place to head to when it's hot, where you can stroll under the shade of the trees.
Jump in this stunning lake for an invigorating swim.
This is a man-made hill with a former radar station from the Cold War era at the top of it. Although in disrepair, the station is a must-see as the original buildings are still standing and you can even get a guided tour. For a long time, the site was completely open to the public, but these days, Teufelsberg is not always accessible, so it's a good idea to check the website before going.
A famous place for kite flying, it has a perfect view over the entire city.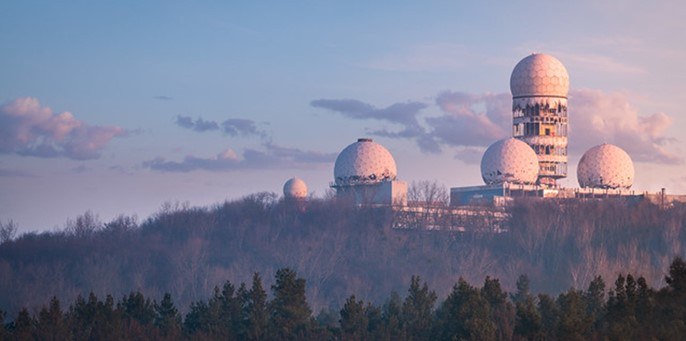 Radar station, Teufelsberg, image: Adobe Stock
If it is too hot even for this, cool off in Berlin's Underworld (Berliner Unterwelten), a subterranean museum, which has exhibitions and various fascinating tours. For example, you can see escape tunnels dug between 1961 and 1984 by GDR citizens in a bid to get to the West.
What do you do in the city if the weather is bad?
Berlin has countless museums with permanent as well as constantly changing exhibitions. It's a good idea to get the Berlin Welcome Card, which covers public transport in the city, as well as free admission or discounts to many attractions.
"I adore Hackbarth's – this place, for
me, epitomizes Berlin nightlife"
My personal favourite is the Museum Berggruen, where you will find works from Picasso and Paul Klee. It is situated in the refined western district of Charlottenburg, which also has many boutiques where you can while away some time out of the rain or cold and pick up a unique souvenir from your trip.
You can always arm yourself with an umbrella and stroll along Auguststrasse. Although this street is only half a mile long it is absolutely packed with galleries and exhibition venues. It's no wonder it is seen as the heart of contemporary art in Berlin.
What are your top things to do in Berlin at night?
I have two absolute favourites for evenings out, which are almost as old as the "new Berlin". Opened right after the fall of the Berlin Wall, Altes Europa is a restaurant and bar where traditional German food meets international cuisine. I love to stop there for a nightcap with my friends after an exhibition opening at my gallery.
I adore Hackbarth's, a former bakery – this place, for me, epitomizes Berlin nightlife. It was turned into a café 30 years ago nothing has changed since! You can actually spend an entire day here - read your newspaper and drink your first coffee in the morning, meet business partners at a table on the street in the afternoon and enjoy cocktails or beers until 4am at the brass-topped bar, with the sounds of The Rolling Stones surrounding you. By the way, after 9pm, smoking is allowed, which adds to the pure nostalgia of the place.
What about day trips from Berlin city?
Only 35 km southwest of Berlin, and easy to get to by train within half an hour, lies Potsdam. Its palaces and historic parks were included in the UNESCO World Heritage list in the 90s. The island is also a paradise for nature lovers, as you can hike in the surrounding forests, cycle by the water or go for a swim. Here are my highlights:
The most famous of the 16 castles, this was built in gorgeous Rococo style by the Prussian King Frederick II.
This eerie building, now a memorial site, is almost exactly in its original state and houses many artefacts from the time.
Where captured spies were exchanged during the Cold War.
Next to the bridge is this beautiful spot, where you can enjoy a leisurely stroll and a picnic.
Do you have any other favourite Berlin attractions?
The best way to get to know the city is to explore the side streets and stay away from the tourist pubs – there are plenty of cooler places off the beaten track. 😊. I follow the BertaBerlin blog, where you can always find all the latest insider tips and information. You can also download individual city maps, it's great!
Top image: unsplash
Latest posts
Swiss Air passengers left in disarray as plane lands in Spain without luggage
Passengers, awaiting their belongings at the airport's baggage claim, were met with disappointment as their bags failed to materialize even after a two-hour wait.
Ural Airlines' Airbus A320 forced to make emergency landing in wheat field
An Airbus A320 operated by Ural Airlines was faced with the possibility of running out of fuel, leading its crew to execute an emergency landing in a wheat field.
20 000 sheep take flight to Saudi Arabia
In addition to machinery, textiles, time-sensitive items like medications and food, live animals are often transported by air freight.
About MYFLYRIGHT
MYFLYRIGHT is a legal tech company, specialized in the support of airline passengers affected by flight delays, flight cancellations, denied boarding, delayed or lost luggage and the refund of unused airline tickets. MYFLYRIGHT was founded 2016 in Hamburg, Germany. The company operates out of 3 offices, its headquarter in Hamburg and its branches in Prague, Czech Republic and Zaporizhia, Ukraine. Currently, MYFLYRIGHT employs a team of around 25 people working in Marketing, Operations, Legal, Customer Support and IT. The organization operates across 5 markets – Germany, United Kingdom, Romania, Austria, and Switzerland.
MYFLYRIGHT's goal is to provide access to justice for all aviation passengers who experience irregularities in their flight transportation. Notably, 75% of all compensation requests submitted by passengers get rejected. Whereas, MYFLYRIGHT is able to successfully execute the applicable customer claims in more than 98% of cases at court.
Get up to 600 €* in compensation
Check claim for free