Wroclaw: Things to do & local tips on hidden gems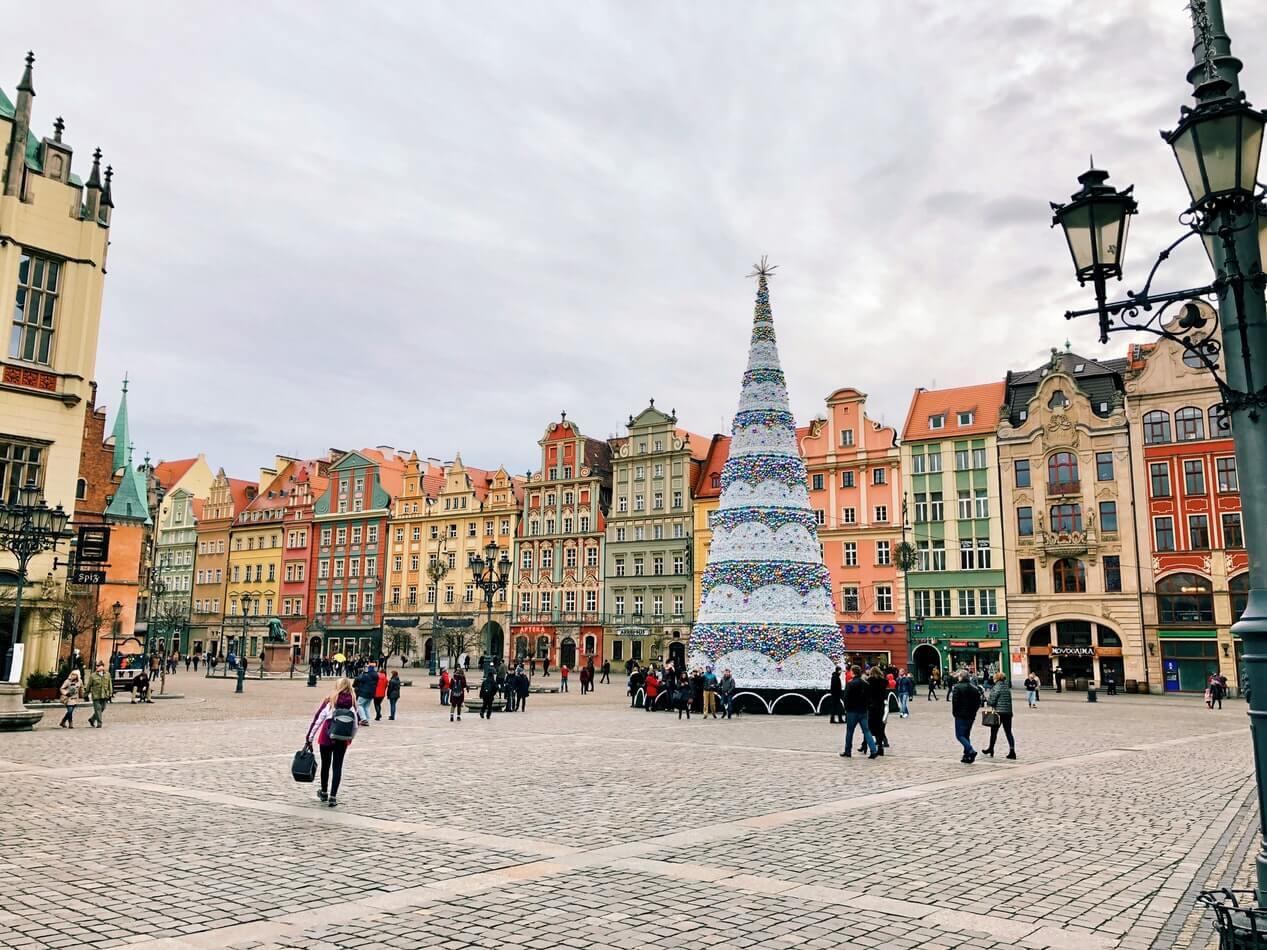 In today's "Like Locals", we're talking about one of the oldest cities in Poland, Wroclaw. Nestled at the foot of the Sudetes mountains, this charming city is the fourth largest in the country and is home to 12 islands and over 100 bridges.
Whether you're looking to step back in time and immerse yourself in the fascinating history, stroll through the numerous beautiful green spaces, or you simply want to work your way through all the local delicacies Wroclaw has to offer, this is the perfect city break.
Our guest today, Beata (@jagomajo), is here to give us her tips and recommendations on what we must see in the beautiful city of Wroclaw.
Hi Beata! Tell us a about yourself and how long you've lived in Wroclaw, Poland.
Hello! Currently, I work in a corporate environment, but I've always been passionate about art and fashion. I'm originally from the neighbouring city of Poznań and my adventure in Wroclaw started almost two years ago when I decided to pack up all my things and immerse myself in a city where I could make new friends and seize new opportunities. During my time living here, I have discovered that Wroclaw – also known as the Venice of the North or the City of a Thousand Bridges– is full of a unique charm you simply can't find anywhere else.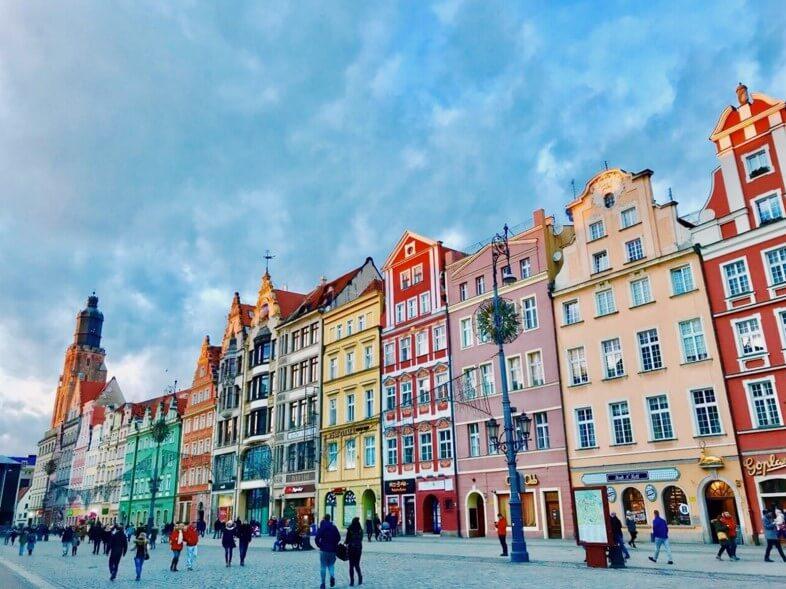 Rynek (Market Square), image: unsplash
Can you recommend what to do in Wroclaw for a tasty breakfast?
On the one hand I love long, lazy mornings where I can just relax and enjoy the moment, but on the other hand I'm a huge fan of going out for breakfast.
My go-to place, where the menu changes frequently so you always get delicious, fresh, seasonal dishes.
This popular, stylish venue has a gorgeous view and is perfect if you're looking for a more international atmosphere. There's something for everyone on the menu - you can choose from American, French, English or Italian breakfast dishes.
An old-style café where you can enjoy a variety of sweet or savoury snacks to start your day.
This café is famous for its delicious French classics.
"you can't miss the oldest part of
Wroclaw – Ostrow Tumski."
However, those who really want to feel like a real local should definitely head to a bakery and ask for a drożdżówka (pronounced "dhroz-djoo-vka"). This is a famous Polish sweet bun that many foreigners would think twice before ordering because of the tricky pronunciation! But don't get discouraged, it's well worth it to try all the varieties of filling you can get in this tasty treat.
What are your top things to do in Wroclaw during the day?
Wroclaw has a really friendly, laid-back atmosphere and you can enjoy a wide variety of activities, whatever you're into. One of my little pleasures is to go for a walk or a bike ride around the city as there's so much to see. My favourite place for a walk is along Podwale, a long street close to the city centre and the Old Town Promenade - both are situated where the old town fortifications used to be. The area is full of parks and sightseeing spots - perfect for recharging your batteries. A real must-see is the Market Square – "Rynek" in Polish – which is surrounded by colourful and charming houses with an impressive town hall in the middle. You can find lots of independent artists showcasing their talent every day on this stunning square.
"nightlife in Wroclaw is around
the pretty Rynek"
Also, you can't miss the oldest part of Wroclaw – Ostrow Tumski. It is probably the most romantic place in the city with a breath-taking view from the top of the Cathedral of St. John the Baptist. Finally, enjoy the serenity of a walk through the Japanese Garden with its huge variety of fauna, initially constructed for the World Fair in 1913. All these places help to create a unique atmosphere, but what I like most about Wroclaw is the fact that it's always possible to stumble upon something new. Beautiful old buildings, hidden gardens and places that don't appear in the guidebooks create the sense of mystery one looks for in a city.
Where do you go for dinner and a night out?
The gastronomic scene here is really flourishing and it would take far too long to talk about all the good places to eat here. There's always a new spot to check out – that's why many Vratislavians like to go out as often as they can. There are several places I highly recommend and in fact you'll find me in some of them almost every week!
Firstly, go to the district called Pod Nasypem ("Under Railway Embankment") by locals, which is situated along the railway tracks. The area, still mostly unknown by tourists, is full of small pubs and restaurants and is so busy during summer evenings that it's almost impossible to get a free table, so try to book ahead. One of the busiest restaurants in the area is Pizza Si, which serves my favourite salami pizza. Also check out VaffaNapoli, which is possibly the best Italian restaurant in Wroclaw. If I feel like Asian cuisine, I go to Osiem Misek, for Indian Mango Mama is always fantastic, or for something traditional I head to Bar Pierożek and order żurek (sour rye and meat soup) and pierogi (stuffed dumplings) – both Polish essentials.
"If weather in Wroclaw's bad, admire art in
the modernist Four Domes Pavillion"

During the evening this city is a lively place, the streets full of people strolling around, cyclists, and partygoers. The nightlife in Wroclaw is mostly concentrated around the pretty Rynek, where many of the city's main clubs and restaurants can be found. If I go out, I usually choose Szajba, where I can dance to the latest hits, and during long summer nights I like to party in Cafe Mañana because of their outdoor dance floor.
Those who prefer electronic beats should visit Surowiec, located in a courtyard near Neon Side Gallery where, in the summertime, you can go to an open-air silent disco and party in this magical spot surrounded by all the colourful neon signs hanging on the walls around you. For a more chilled out atmosphere, one of the beach bars like Zazoo or Forma Plynna are perfect. Wine lovers should definitely stop by Winnica or Winoteka where they can taste wines from all over the world. Without a doubt, anyone can find a place to spend an unforgettable evening in Wroclaw.
Where would you go if the weather's bad?
There's always something to do or discover in the city no matter the weather. I try to use this time for indoor activities, such as going to my favourite cinemas Nowe Horyzonty or DCF, which show independent films. If the weather in Wroclaw's bad, admire Polish contemporary art in the modernist Four Domes Pavilion. This unique building is on the UNESCO World Heritage List.
"the best day trip from Wroclaw
is to Wałbrzych"
Anyone passionate about science should visit Hydropolis, which is a science centre dedicated to water and its role in our environment. Fashion lovers will adore Renoma – the most upscale shopping centre in the region, characterised by its unique façade. If I'm feeling more active, I usually go to the gym or to Aquapark with its large choice of saunas. It's the perfect place to relax on a rainy day.
Where do you visit outside Wroclaw?
When I'm tired of the city, I always escape to the countryside. As Wroclaw is in the Lower Silesia region, it's close to the Sudetes mountain range, so you can easily find somewhere special for a short trip or hike.
Here are some of my favourite places to visit:
The most popular destination for locals, which is part of the protected Ślęża Landscape Park.
Located on the border between Poland and the Czech Republic, this is a great place to hike. If you plan to go there, you should stop in Karpacz as it's one of Poland's most charming mountain towns.
For, me, the best day trip from Wroclaw is to Wałbrzych, where you can admire this castle, the largest in Silesia. This spectacular place, with its intriguing past, is surrounded by beautiful scenery and is an absolute must-see for history and nature enthusiasts alike.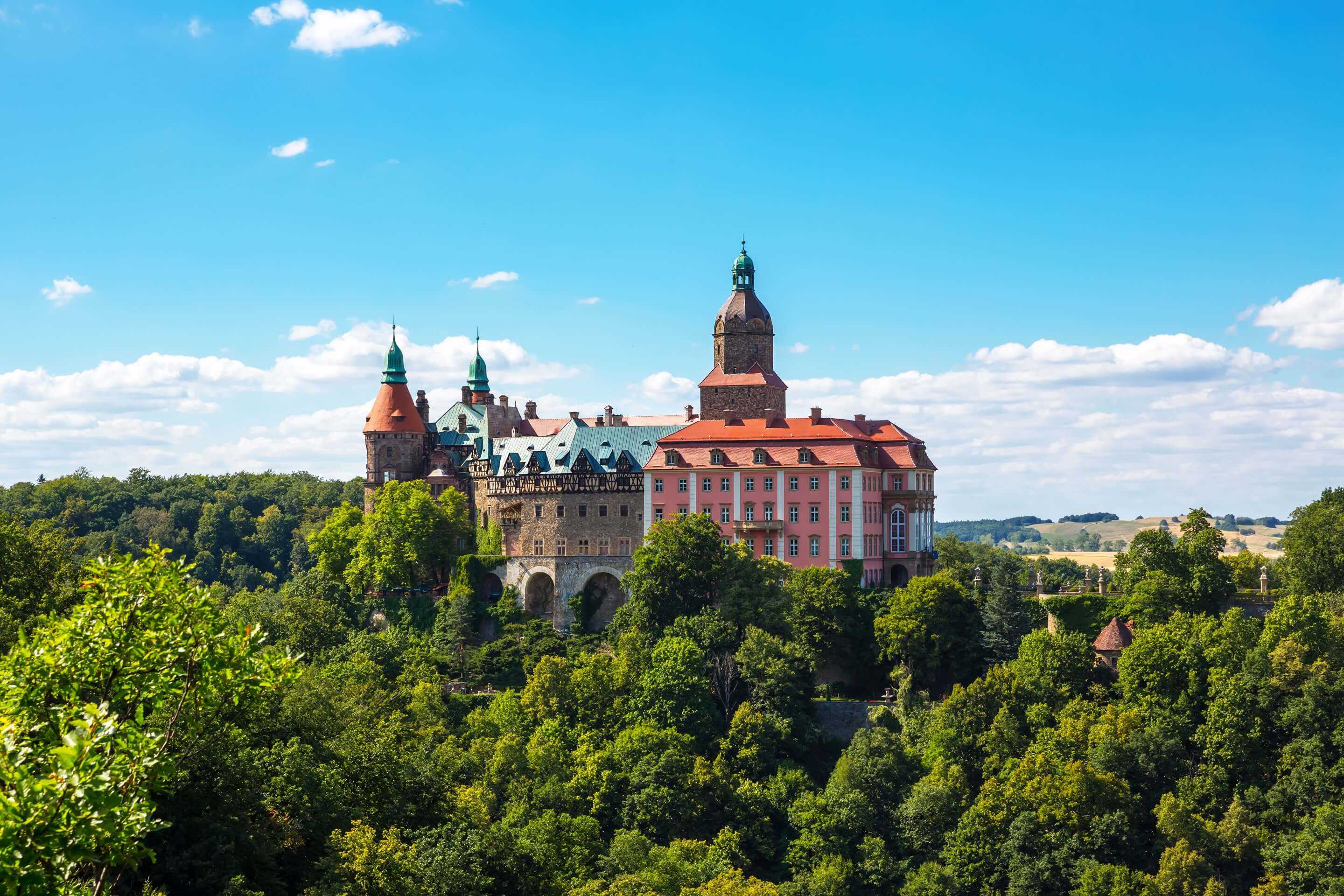 Książ Castle, image: Adobe Stock
Top image: unsplash
Latest posts
British Airways pilot fired for bragging about flight cocaine use
In September 2023, a British Airways pilot found himself at the center of a scandal that rocked the aviation industry.
Passengers express outrage as flight faces double cancellation
A Brussels Airlines flight originating from Kinshasa, Democratic Republic of Congo, experienced an unexpected and frustrating turn of events when it was postponed twice.
Swiss Air passengers left in disarray as plane lands in Spain without luggage
Passengers, awaiting their belongings at the airport's baggage claim, were met with disappointment as their bags failed to materialize even after a two-hour wait.
About MYFLYRIGHT
MYFLYRIGHT is a legal tech company, specialized in the support of airline passengers affected by flight delays, flight cancellations, denied boarding, delayed or lost luggage and the refund of unused airline tickets. MYFLYRIGHT was founded 2016 in Hamburg, Germany. The company operates out of 3 offices, its headquarter in Hamburg and its branches in Prague, Czech Republic and Zaporizhia, Ukraine. Currently, MYFLYRIGHT employs a team of around 25 people working in Marketing, Operations, Legal, Customer Support and IT. The organization operates across 5 markets – Germany, United Kingdom, Romania, Austria, and Switzerland.
MYFLYRIGHT's goal is to provide access to justice for all aviation passengers who experience irregularities in their flight transportation. Notably, 75% of all compensation requests submitted by passengers get rejected. Whereas, MYFLYRIGHT is able to successfully execute the applicable customer claims in more than 98% of cases at court.
Get up to 600 €* in compensation
Check claim for free