MYFLYRIGHT's new ticket reimbursement service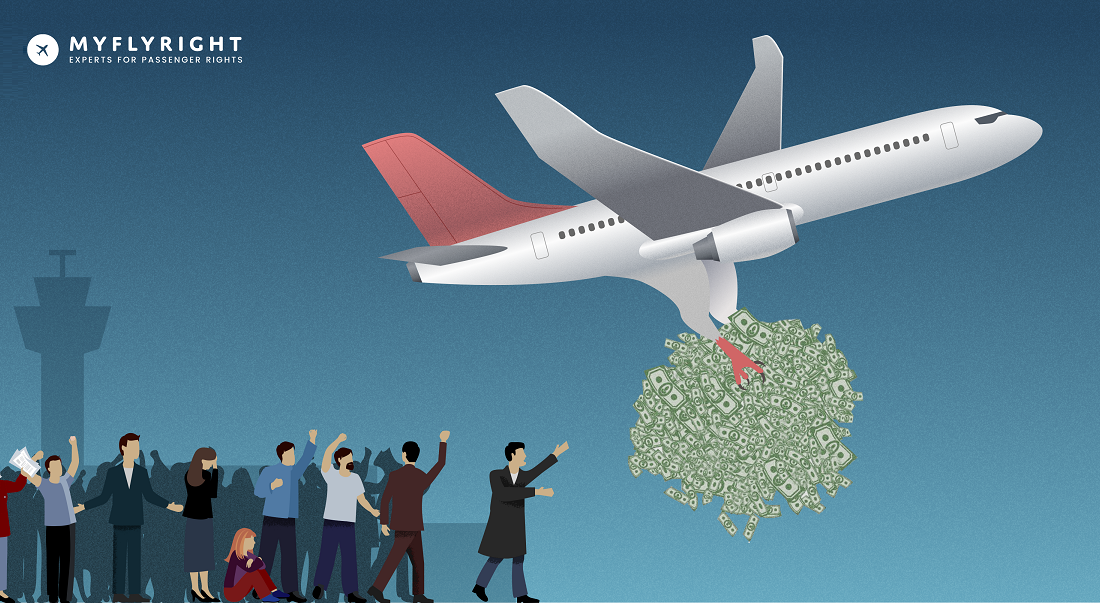 MYFLYRIGHT's new ticket reimbursement service
Hamburg, 10.04.2020
MYFLYRIGHT has launched a new service on their site, enabling passengers to claim a refund of the full price of the air ticket when the flight has been cancelled by the airline.
Due to the current Covid-19 situation, many flights have been cancelled and airlines are increasingly offering vouchers to passengers to compensate them. It has become apparent to MYFLYRIGHT that many passengers are unaware that they are entitled to a refund of the full ticket price in these cases and are not obliged to accept vouchers instead. This right is manifested in the Regulation (EC) No 261/2004 of the European Parliament and of the Council of 11 February 2004 establishing common rules on compensation and assistance to passengers who experience a flight irregularity.
A recent analysis by MYFLYRIGHT shows that airlines must pay back around 52bn € to their customers given the numerous cancellations that have already happened and will be happening in 2020. It is also assumed that 42bn € of this refund amount will not be paid back on a voluntary basis and customers would need to seek professional support to claim that money back.
In response to this growing issue, MYFLYRIGHT now helps passengers in claiming the full price of the ticket from the airline, even when the flight has been cancelled due to extraordinary circumstances, such as Covid-19.
This makes MYFLYRIGHT the company in the aviation market that provides its customers with the opportunity to make all their travel claims through one portal. The new ticket reimbursement service is in addition to compensation for flight cancellations and delays, denied boarding, and lost or delayed baggage.
Download PDF
Get up to 600 €* in compensation