Which new corona rules apply from October?
Travel trends
Autumn is here - usually many German tourists would fly into the sun again, to the Greek islands or to one of their favorite travel and party destinations – Mallorca. However, the corona crisis has not come to its end and the number of infections is rising both at home and abroad. To travel during the corona time is not so easy and is currently not very safe. As of the 1st of October the German government has issued a new set of travel rules that apply with regard to COVID-19.
What will change from October?
A travel warning for non-essential tourist travel applies to all countries classified by the Federal Government as corona risk areas, according to the Federal Foreign Office website. So far the procedure was as follows: the Robert Koch Institute (RKI) declares a country a risk area and then the Federal Government issues the travel warning. This is what happened in mid-August, for example, when the Spanish mainland and the Balearic Islands were again designated as risk areas after the June relaxation of rules. Although the travel warning is not a ban, it is intended to have the greatest possible preventative effect.
For countries where both the level of infection is low and travel opportunities are unrestricted, there are no reasons against travelling, the travel warning is lifted and special caution is advised. The German Foreign Office, however, warns that the pandemic is not over yet and travelers should stay well informed about the current developments and be sure to take protective measures. It is still possible that short-term measures such as curfews or travel restrictions are imposed.
How to check the corona situation abroad
The Robert Koch Institute regularly updates its list of countries that are considered as risk areas due to the increased risk of infection with corona virus. As of 15.10, there are 121 countries that were considered to be high-risk areas in their entirety and a further 13 countries with individual regions. Together, these are about two thirds of the countries in the world. Here you can find the current travel restrictions and safety regulations for your vacation in Europe.
Because of the rapidly increasing infection numbers, multiple travel warnings were reactivated in Europe again. 17 out of the 27 countries in the European Union are affected, either completely or parts of them. The good news is that two of the most popular European vacation destinations for Germans – Greece and Italy are currently not considered as risk areas. There are also non-European countries that no longer belong to the red list according to the Robert Koch Institute: for example Tunisia, Georgia, Japan, Thailand and China (as of the 30th of September).
What will change for travelers after their return?
The new rules for travelers who have visited a risk area are still in the draft process. However, if the Federal Government introduces these new laws, the following will apply as of mid-October: Travelers returning from high-risk areas would have to spend at least five days in quarantine starting from mid-October and that only then a corona test will be performed. Until recently travelers were able to provide proof of a negative corona test at arrival or shortly after entering Germany. However, the rule needed to be changed because sometimes infections are not successfully detected on time and there is a risk of the person spreading the virus not knowingly.
In addition, passengers arriving in Germany from a high-risk area need to register in the future via an online portal. Travelers will have to present their registration at the border control, either in printed or digital form. There will also be an obligation to register with the local authorities for travelers coming back from risk areas. Anyone who has visited a risk area during the 14 days prior to his arrival must report to the relevant health authority and provide the address of their accommodation. Failure to comply with this obligation will be punishable by a fine of up to 25 000 euros.
Why five days of quarantine - and then the corona test?
COVID-19 is very deceptive because people do not notice the infection at the beginning, but quickly become a carrier of the virus. The infection is of course also possible at the end of a vacation or during the flight. The incubation period – the time from the contamination to the possible appearance of symptoms, is on average five to six days. This time is considered a highly infectious phase. Travelers who have a negative test shortly before departure in the country of travel, can still become infected on the return trip and infect others without realizing it. This is precisely the risk that the government aims to avoid with a five-day quarantine. After five days, in most cases a PCR test can be used to determine whether a person is infected or not.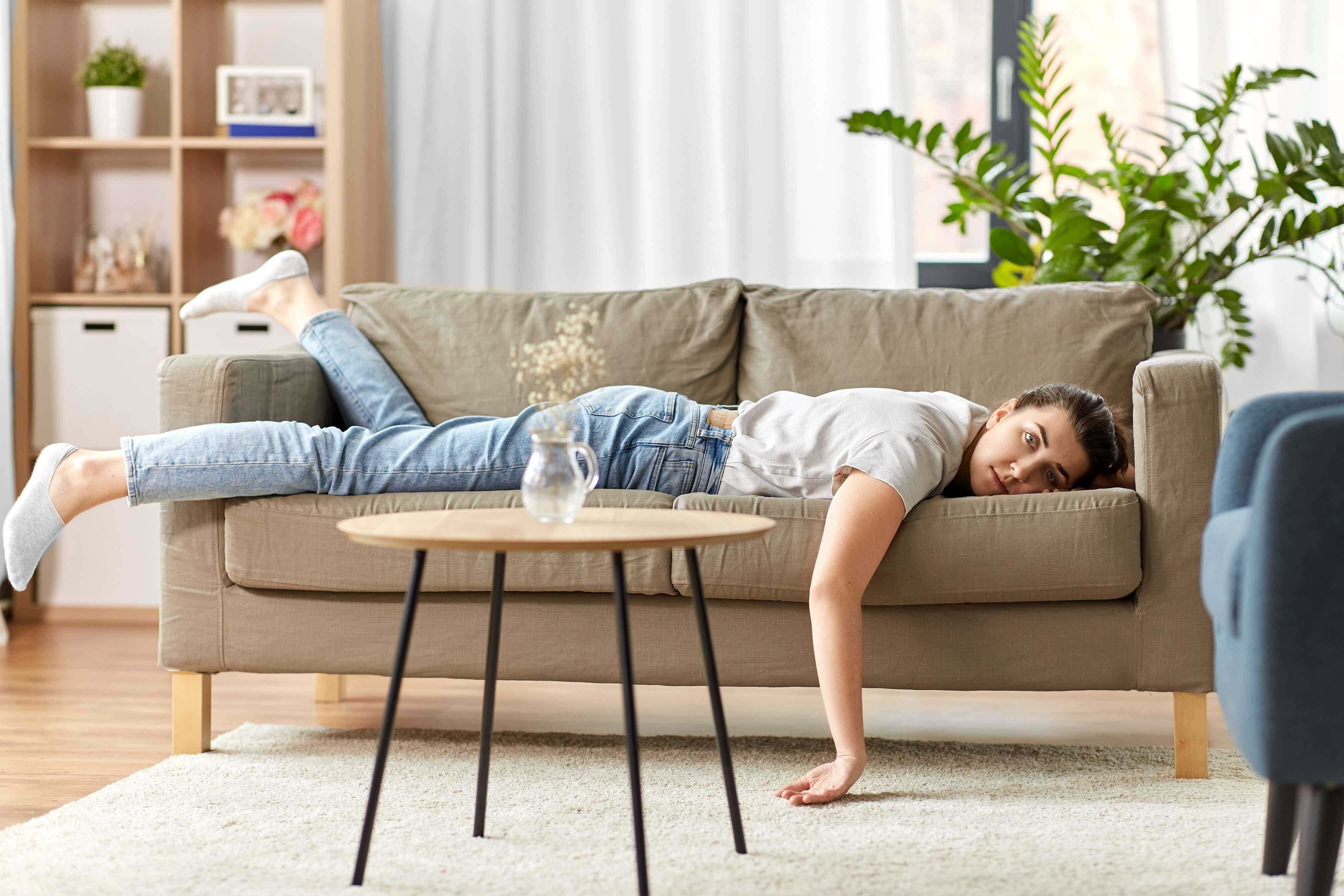 Home quarantine. Source: Adobe Stock
How does the travel industry react?
The German Travel Association (DRV) does not agree with the Government's plan to have returnees from risk areas undergo a corona test after five days of quarantine. The industry fears massive economic consequences due to this forced quarantine. If the quarantine rule comes into effect, many travelers will have to reconsider whether they want and can stay at home after their trip. Moreover, a majority of package tour destinations would be affected by the quarantine rule. According to the DRV, it is possible and much more logical to further develop the testing strategy and to expand capacities than to send mostly healthy and non-infected people into mandatory quarantine.
Whether it really comes to the five-day obligatory quarantine, still remains to be seen. After all, the plans are in progress and the travel warnings do not mean that all package vacations will be canceled. The world's largest tour operator, TUI, intends to offer trips to the Canary Islands again although the German Foreign Office is currently advising against it. The Chairman of the Management Board of TUI, Marek Andryszak, firmly believes that the opportunity to be tested will enable many customers to go on vacation despite travel warnings. In his opinion, travelers should be able to decide for themselves if they would like to fly to Gran Canaria, Tenerife or Fuerteventura, despite the risk of infection and possible quarantine when returning to Germany.
Flight compensation and ticket refund
In case you still do not feel safe enough to travel or your flight was cancelled, you may be entitled to compensation under EU Regulation 261/2004 and the airline is obliged to reimburse you for ticket costs or offer you an alternative flight. You can postpone your holiday to another time and travel when you feel safe again. We are happy to help you with your ticket refund and there is no cost risk for you at any point. You simply need to enter your flight details at www.myflyright.com and check your claim free of charge.
Main image source: Adobe Stock
Latest posts
British Airways pilot fired for bragging about flight cocaine use
In September 2023, a British Airways pilot found himself at the center of a scandal that rocked the aviation industry.
Passengers express outrage as flight faces double cancellation
A Brussels Airlines flight originating from Kinshasa, Democratic Republic of Congo, experienced an unexpected and frustrating turn of events when it was postponed twice.
Swiss Air passengers left in disarray as plane lands in Spain without luggage
Passengers, awaiting their belongings at the airport's baggage claim, were met with disappointment as their bags failed to materialize even after a two-hour wait.
About MYFLYRIGHT
MYFLYRIGHT is a legal tech company, specialized in the support of airline passengers affected by flight delays, flight cancellations, denied boarding, delayed or lost luggage and the refund of unused airline tickets. MYFLYRIGHT was founded 2016 in Hamburg, Germany. The company operates out of 3 offices, its headquarter in Hamburg and its branches in Prague, Czech Republic and Zaporizhia, Ukraine. Currently, MYFLYRIGHT employs a team of around 25 people working in Marketing, Operations, Legal, Customer Support and IT. The organization operates across 5 markets – Germany, United Kingdom, Romania, Austria, and Switzerland.
MYFLYRIGHT's goal is to provide access to justice for all aviation passengers who experience irregularities in their flight transportation. Notably, 75% of all compensation requests submitted by passengers get rejected. Whereas, MYFLYRIGHT is able to successfully execute the applicable customer claims in more than 98% of cases at court.
Get up to 600 €* in compensation
Check claim for free