Travel to Holland? What you should consider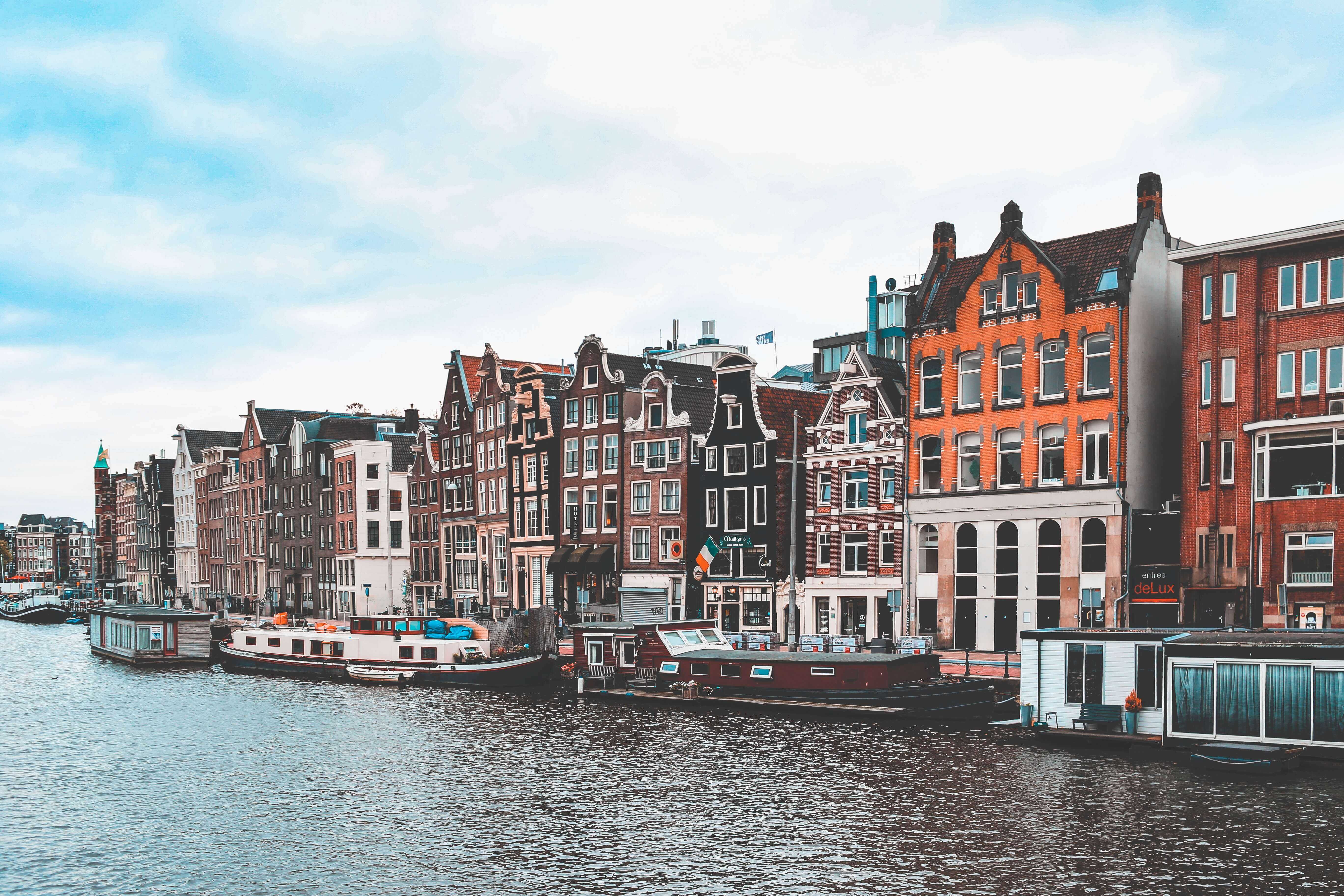 Travel trends
Alongside with the rest of the European countries, the Netherlands closed its borders to all tourists from third countries to Europe on the 18th of March. The restrictions do not apply to EU citizens, UK citizens, people who perform a crucial function such as medical workers, border and military staff, goods transport, diplomats and individuals who have essential reasons for visiting family members in the Netherlands (hospitalization, funeral, etc.). Dutch citizens are also allowed to visit Germany for urgent medical reasons such as an important planned medical treatment. These restrictions apply initially until the 14th of June.
Is travel to Holland safe?
As a tourist, travelling to the Netherlands is considered relatively safe. Statistically, Amsterdam is named as the most unsafe city in the Netherlands, but this is common as it is the capital. The majority of issues that could occur are related to theft or pick-pocketing and drug-related crimes. Currently, due to the COVID-19 pandemic, the Netherlands has been affected as much as most European countries and the streets are comparably less crowded. Individuals with a cold, a cough, a sore throat or a fever have been asked to self-isolate. Most universities, schools, gyms and restaurants were closed temporarily. Larger events such as concerts, festivals and the Dutch King's day celebrations were postponed or cancelled. It was strongly recommended that medically vulnerable people and the older generation should stay home and avoid public transport until further notice. Considering the measures that Holland is taking, a trip to Holland is possible but it is not recommended by the Government.
Travel to Holland by bus or car
Currently there are no border controls at the Dutch-German and the Dutch-Belgian borders. Instead, there are random health checks which require temperature measurements and in case the health check does not fulfill the requirements, the tourist is prohibited from entering the country. Since the Government strongly advises against unnecessary travel, the local authorities may ask you about the purpose of your trip, especially when entering Germany. It is important that you carry your registration certificate (Meldebestätigung) so that you can prove that you live in Germany. If you are a Dutch tourist, however, and you cannot prove that you have substantial reasons to visit Germany, the authorities can deny you entry to Germany. At the moment, tourism is not considered a compelling reason as nations around the world are struggling to contain the outbreak and flatten the infection curve. This is an effort that every citizen and responsible traveler should be a part of.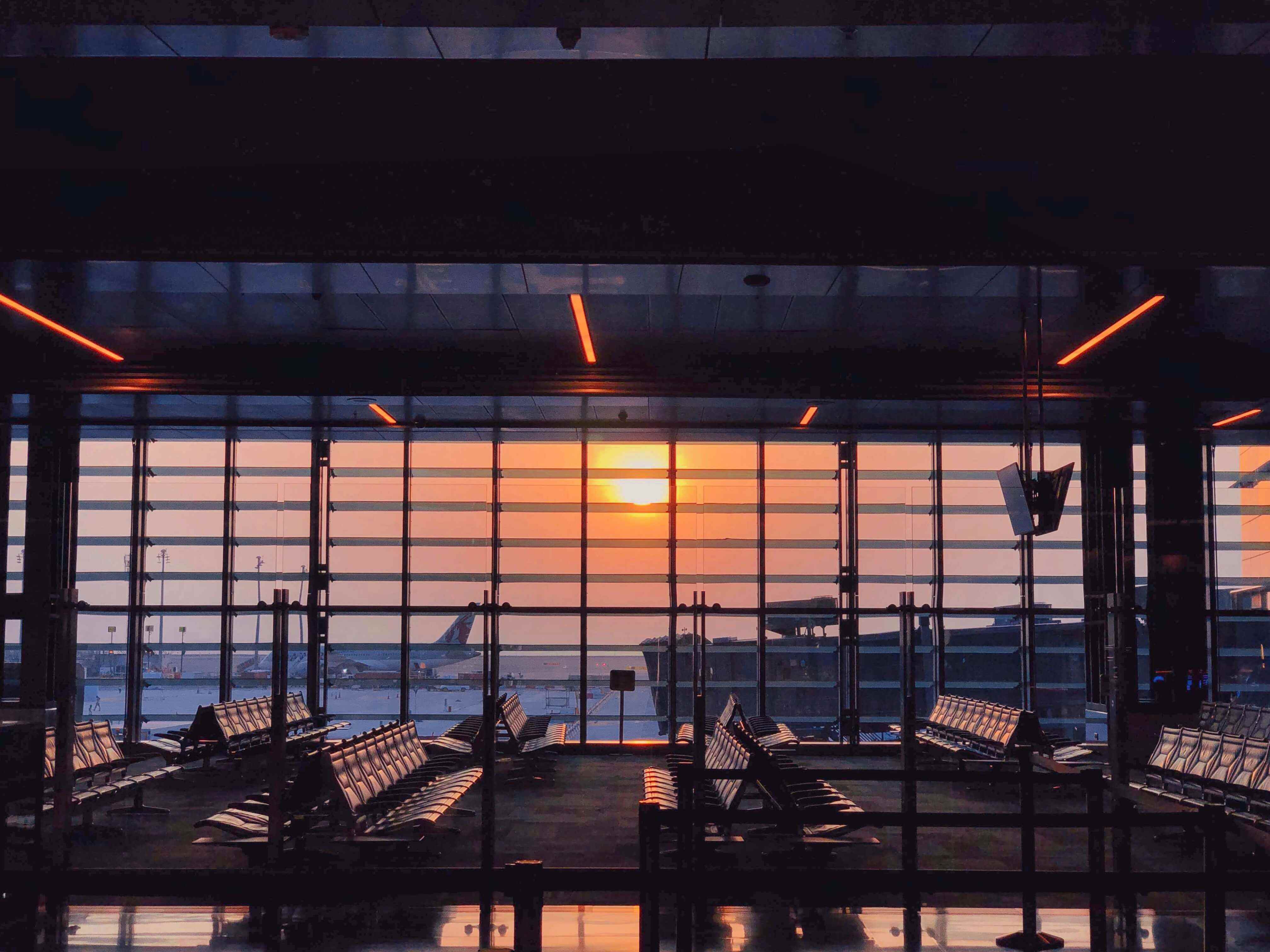 Empty airport during corona times. Source: Unsplash
Flight restrictions to and from Holland
All air passengers from airports in risk areas listed by the European Union Aviation Safety Agency must carry a health certificate with them until further notice. The health certificate basically resembles a questionnaire that needs to be completed before departure. Another option is to present a medical confirmation of a negative coronavirus test. Upon arrival in any European country, the passengers from affected areas need to spend a 14-day quarantine at home. Failure to comply with the mandatory isolation results in fines of up to 25 000 €. The regulation does not apply to airline staff and freight carriers. The affected areas in Germany are currently all airports in Baden-Wuerttemberg and Bavaria and in the Netherlands all passengers travelling from Amsterdam Schiphol Airport, Eindhoven Airport, Maastricht Aachen Airport and Rotterdam The Hague Airport are considered to be at risk.
Cancelled flights due to coronavirus
If your flight is cancelled due to coronavirus while you are in the EU and you get stranded at an airport, you must contact your airline. The airline representatives will need to rebook another flight for you or provide you with a full refund. If you are travelling as a part of an organized tour or you have booked your flight through a travel portal, you need to contact your travel agency. If you do have a travel insurance, you can also contact your travel insurance provider as the insurance can sometimes include assistance for emergencies abroad.
In the event of a cancellation, your passengers rights remain the same even if the flight was cancelled due to the coronavirus. Whether or not you are entitled to a compensation under the EU Regulation 261/2004, the airline is still committed to reimburse your ticket costs or offer you an alternative flight. Multiple airlines, however, are currently exploiting the pandemic situation and trying to find ways to mislead the passengers into rebooking or accepting a flight voucher. These are not your only options and we feel that it is necessary to you as a passenger to be aware of your passenger rights and what you are entitled to in the case of a flight cancellation:
• The airline needs to reimburse your ticket costs within 2 weeks after the flight cancellation.
• The current corona situation is marked as an extraordinary circumstance, but you are still entitled to a full ticket refund.
• You are not obligated to accept a voucher or an alternative flight from the airline. You can always demand that the airline reimburses your full ticket costs.
• The above mentioned points are in accordance with the EU Regulation 261/2004 and the airlines must therefore comply with this passenger law.
We also recommend you to use our website and make sure whether you are entitled to compensation based on the EU Passenger Rights Regulation. We are happy to help you with your ticket refund and there is no cost risk for you at any point. You simply need to enter your flight details at www.myflyright.com and check your claim free of charge.
Will I have to pay for cancelling my flight due to coronavirus?
If the airline does not cancel your flight and you decide it is not safe to travel at the moment, you might want to cancel your flight yourself. Usually the airline has a cancellation fee that gets deducted from the price of your ticket and you receive the rest of the amount. However, because the number of booked flights has significantly decreased in the past three months, many airlines have introduced more flexible options to cancel or reschedule flights. Larger airlines such as Turkish Airlines, Emirates, British Airways, American Airlines have waived their cancellation or change fees due to the coronavirus situation. Their goal is to remove the uncertainty of booking a flight ticket and enable travelers to schedule their upcoming flights more flexibly.
If you would like to know more about the cancellation fees of your airline, you need to contact the airline or visit their website before you rebook. If you are travelling to the Netherlands with KLM Royal Dutch Airlines, you can take a look at their global rebook and refund policies. Changing your travel dates is free and depending on whether your flight was cancelled before or after the 15th of May, KLM provides different options for changing your destination, rebooking, requesting a cash refund or a refund in the form of a travel voucher. The options are also flexible in case the passenger decides to postpone the trip.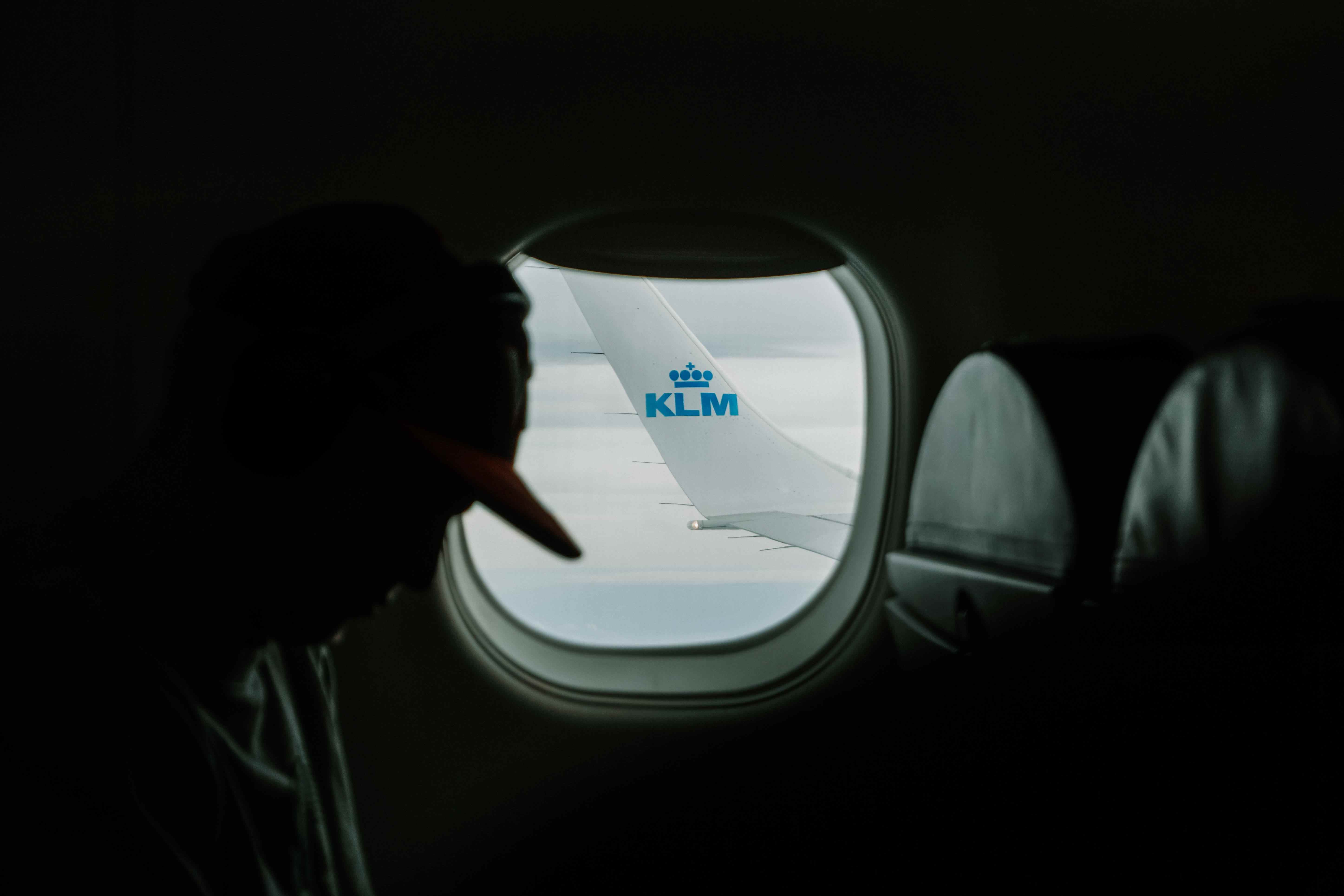 KLM flight. Source: Unsplash
In any case, whether you decide to travel to the Netherlands or not, we wish you a pleasant journey if you do and we hope you stay safe!
Please note: The information provided in this article was accurate at the time the article was published (02.06.2020). Please make sure to check with the border and health authorities before you make any decision to travel internationally.
Images source: Unsplash
Latest posts
British Airways pilot fired for bragging about flight cocaine use
In September 2023, a British Airways pilot found himself at the center of a scandal that rocked the aviation industry.
Passengers express outrage as flight faces double cancellation
A Brussels Airlines flight originating from Kinshasa, Democratic Republic of Congo, experienced an unexpected and frustrating turn of events when it was postponed twice.
Swiss Air passengers left in disarray as plane lands in Spain without luggage
Passengers, awaiting their belongings at the airport's baggage claim, were met with disappointment as their bags failed to materialize even after a two-hour wait.
About MYFLYRIGHT
MYFLYRIGHT is a legal tech company, specialized in the support of airline passengers affected by flight delays, flight cancellations, denied boarding, delayed or lost luggage and the refund of unused airline tickets. MYFLYRIGHT was founded 2016 in Hamburg, Germany. The company operates out of 3 offices, its headquarter in Hamburg and its branches in Prague, Czech Republic and Zaporizhia, Ukraine. Currently, MYFLYRIGHT employs a team of around 25 people working in Marketing, Operations, Legal, Customer Support and IT. The organization operates across 5 markets – Germany, United Kingdom, Romania, Austria, and Switzerland.
MYFLYRIGHT's goal is to provide access to justice for all aviation passengers who experience irregularities in their flight transportation. Notably, 75% of all compensation requests submitted by passengers get rejected. Whereas, MYFLYRIGHT is able to successfully execute the applicable customer claims in more than 98% of cases at court.
Get up to 600 €* in compensation
Check claim for free