Where to go on vacation this year?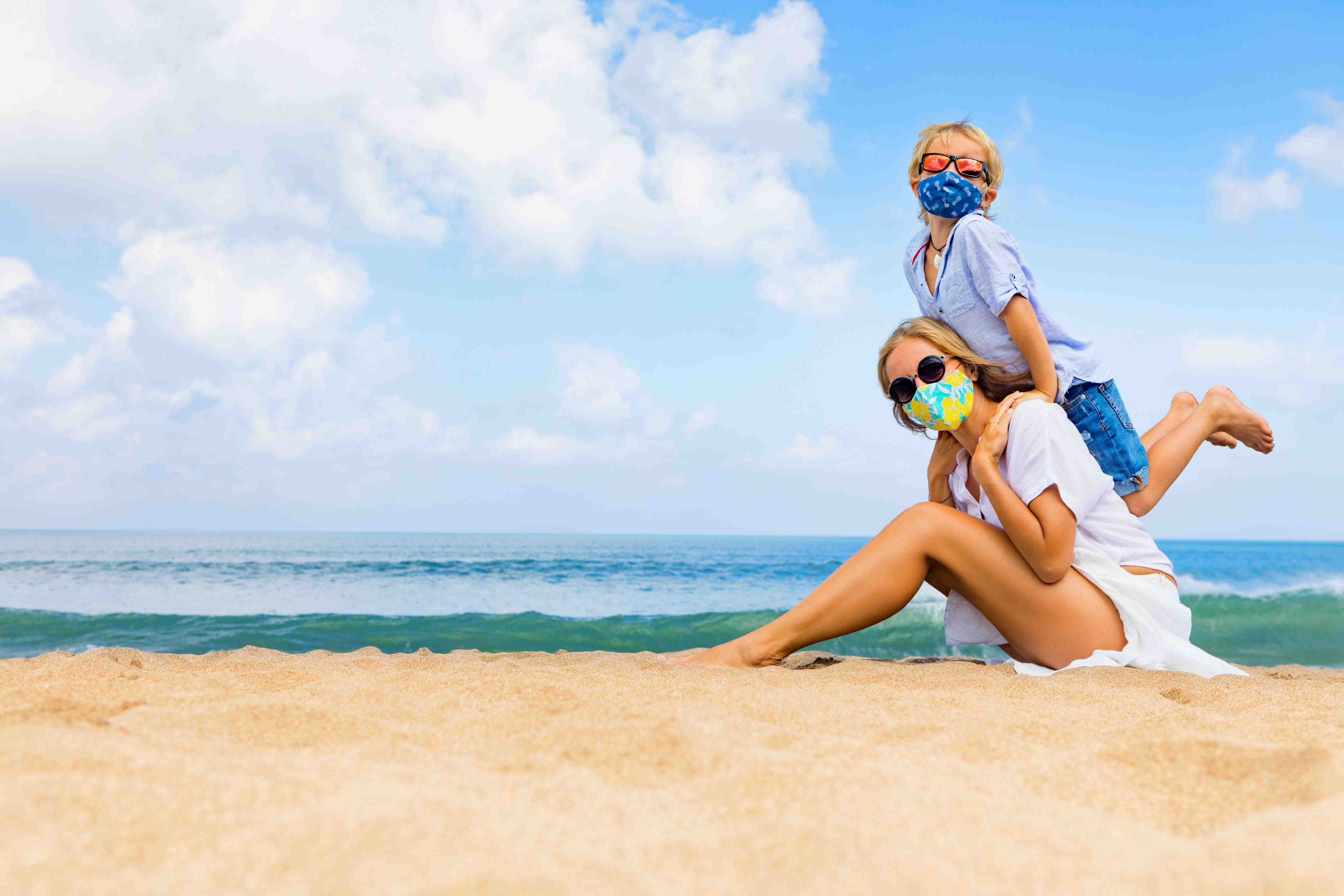 Travel trends
Since the beginning of this pandemic, the situation has constantly changed. At first there where destinations in Asia to avoid; then we needed to stay home to stay safe and now some popular destinations are opening their borders again and flights are slowly resuming. After weeks of confinement travelers want to explore Europe but do not know where to travel and what safety measures are being taken in countries and regions. In order to help you find out which countries you can travel to and make a decision about your upcoming holiday, we have selected some of the destinations least affected by COVID-19 (with much fewer corona virus cases). These destinations have also implemented very strict measures concerning public health and hygiene in accommodations, restaurants, shops; social distancing; availability of masks and disinfectant liquid.
The destinations we mention also benefit from proximity to hospitals and have a higher number of hospital beds per inhabitant than the majority of European countries. You should, however, still enforce the social distancing rule, avoid hugs and handshakes and under no circumstance travel if you have any suspicions you are currently sick. People over 70 and people with respiratory problems or other type of illnesses should be particularly vigilant in this case. We also recommend that you book accommodation and flights with flexible flight cancellation fees.
Visit Greece
How would you like to spend your next holiday? In the sun, on the beach? Would you like to taste delicious Mediterranean cuisine and enjoy the warm weather? Then visiting Greece, and in particular Preveza sounds like the suitable option for you. Preveza is a perfect choice for a trip this summer or a family holiday in one of the safest destinations in Europe. Greece is one of the European countries least affected by corona virus (up to 50 times less infected people than in Italy, Spain, etc.) and the destination has many assets. One of its benefits is one of the longest beaches in Europe – Monolithi beach (22 km long and 50 m wide). This means you would not face any social distancing problems. Preveza is also surrounded by 3 hospitals ready to welcome travelers when needed and is located just 10 minutes away from Aktion Airport.
Another famous spot is Corfu, the so-called Greek paradise island. It is a perfect destination to recharge your batteries after this stressful period. Another plus side of visiting Greece is that it has more hospital beds per capita than the United Kingdom or Canada. The healthcare system on the island has never been overloaded during this health crisis. This makes it a very desirable location this summer when it concerns the health and safety measures. Starting from the 1st of July, Corfu and Preveza have opened their borders and usually do not request a 14-day quarantine. You should, however, check and see if your country of origin or residence is on Greece's "safe list" of countries.
Travel to Portugal
As the Madeira islands are a part of Portugal, residents there are lucky to say that there has been no death cases in relation to corona virus in this part of Portugal. There are also many other reasons to visit Madeira, such as its sunny weather; bird, whale and dolphin watching destinations; hike routes; stunning beaches – currently among the safest in Europe (COVID-19) and it is also a very romantic and famous place to propose. Madeira reopened its borders on the 1st of July and there is no quarantine requested at the moment. Another Portuguese holiday destination worth a visit is the Azores archipelago, which is certified as a sustainable touristic destination. In order to prevent the spread of the corona virus, all visitors to the islands are tested before entering or present a PCR test they conducted in their countries. In addition, this destination offers many outdoor activities such as sailing, windsurfing and others that allow visitors to keep safe distance. The Azores also reopened their borders on the 1st of July and do not require visitors to undergo a 14-day self-quarantine.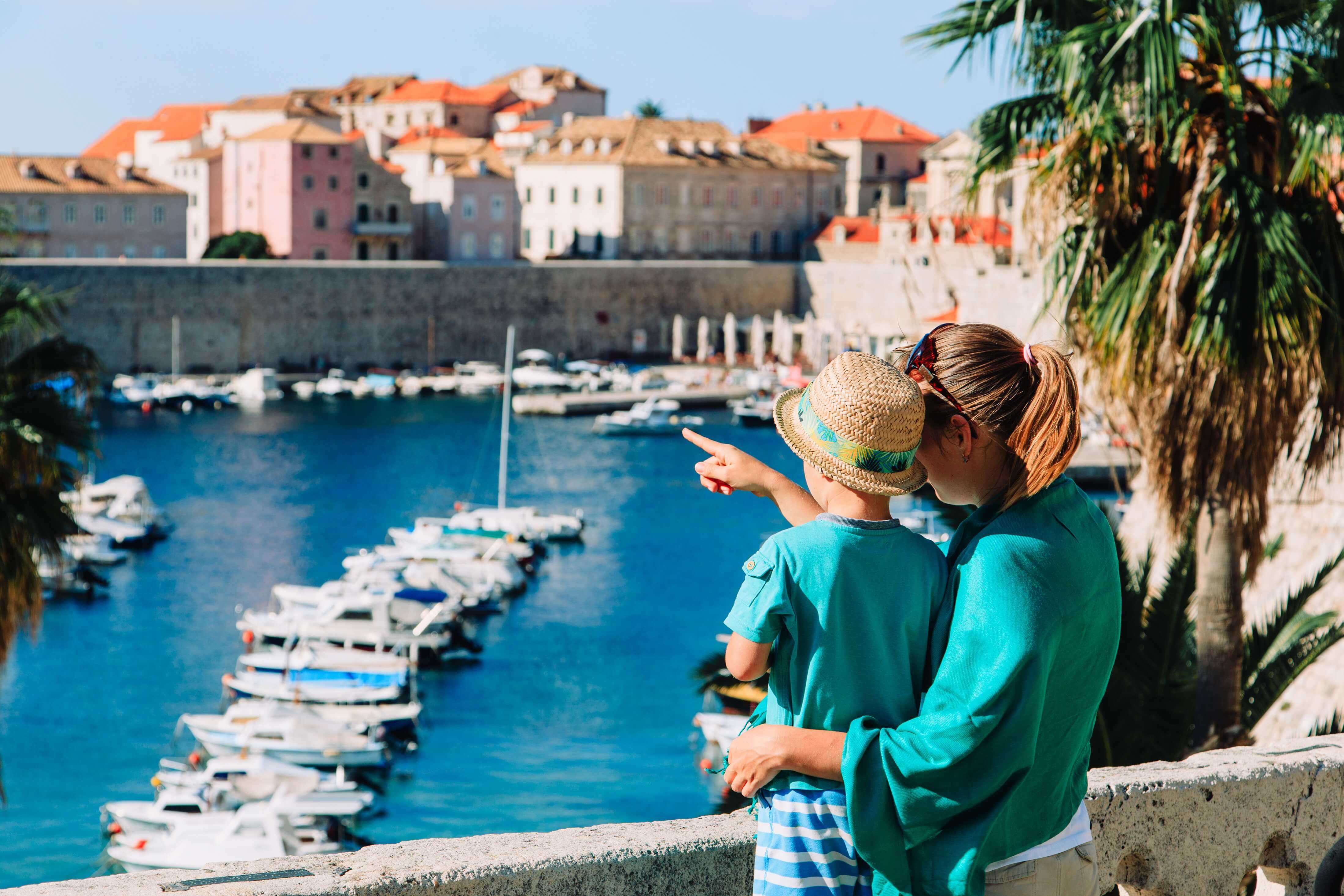 Vacation in Croatia. Source: Adobe Stock
Visit Croatia
Zagreb is Croatia's capital and for years it has been a must-see destination for a city break, the starting point for a road trip in Croatia. Zagreb is a romantic destination throughout the year and also preferred by shopping lovers, history, culture and architecture fans. You can enjoy its terraces during the summer, go to the park, have coffee with your friends or watch a football match (the Croats are passionate about football). If you would rather take your time and not hurry to book your holiday right now, you can also visit in winter. Zagreb is famous for its beautiful Christmas market in December.
If you would like to visit Croatia but go to a more secluded location, you can explore Cavtat. This city is not too popular, but has a lot to offer. It is located on the sea coast and has a charming little city center. The Dubrovnik hospital is a 20-minute drive away from Cavtat and the airport is 10 minutes away. Croatia has also been rather preserved by corona virus with much fewer infected people than in any other European country. Croatia is well-equipped in healthcare and it also has more hospital beds per inhabitant than most European countries. The good news is that it reopened its borders on the 1st of July and quarantine is not required for visitors.
Explore Georgia
Georgia is by far one of the countries least affected by corona virus. The country reacted very quickly with measures that kept the epidemic at an extremely low level. Latest reports show that Georgia has up to 260 times fewer cases of COVID-19 than in the most affected European countries and offers more hospital beds per thousand inhabitants than Sweden and Denmark. The country opened its borders on the 1stof July and does not request quarantine for its travelers. Therefore, Georgia started implementing a series of health measures to protect travelers but also its citizens for a safe and relaxing holiday. The most famous destination is definitely its capital – Tbilisi, the ideal destination for culture, gastronomy and architecture lovers.
Another part of Georgia worth seeing is Batumi. It is an extraordinary destination that combines beach, relaxation, wellness, sustainable tourism, trekking, shopping, gastronomy, wine tourism and unique attractions for children and grown-ups. In case you wish to postpone your vacation in autumn, Batumi is suitable with its pleasant temperatures in September and October. Our tip is to taste the local wines, enjoy a spa treatment, visit cultural monuments or simply relax on the beautiful beach where social distancing is possible. If you want a further argument in its favor, Batumi has more than 30 hospitals including university hospitals which have never been overcrowded since the start of this health crisis and welcome foreign travelers if necessary.
Visit Poland
Poland is one of the European countries least affected by corona virus, along with Portugal and Greece. Moreover, sanitary measures have been implemented to welcome travelers in hotels, restaurants and shops. No hospital has ever been overloaded and Poland has more hospital beds per inhabitant than the Netherlands and Switzerland. The two destinations that we suggest are Wroclaw and Gdansk. Wroclaw is one of the cities in Europe with very rich history, where people show great respect for its traditions. It is also suitable for the young travelers – there are trendy cafes and bars, open-air concerts in summer, interesting museums and is also known as the Venice of the North or the City of a Thousand Bridges. Gdansk, on the other hand, bears the nickname of "Pearl of the Baltic". It is a thousand years old destination, famous for its rare beauty and charm. Both cities are now open to the public as Poland reopened its borders on the 1st of July and does not request a 14-day self-quarantine.
In case you still do not feel safe enough to travel or your flight was cancelled, you may be entitled to compensation under EU Regulation 261/2004 and the airline is obliged to reimburse you for ticket costs or offer you an alternative flight. You can postpone your holiday to another time and travel when you feel safe again. We are happy to help you with your ticket refund and there is no cost risk for you at any point. You simply need to enter your flight details at www.myflyright.com and check your claim free of charge.
Main image source: Adobe Stock

Latest posts
Winter weather disruptions at Frankfurt Airport
The onset of severe winter weather has wreaked havoc on flight operations at Frankfurt Airport, causing widespread flight cancellations and flight delays.
Best German Christmas markets
Here's a closer look at some of our picks for the best Christmas markets in Germany.
Best places to visit in December: Winter destinations for every traveler
Whether you seek the adrenaline rush of skiing down snow-clad slopes or the soothing warmth of a tropical beach, there's a winter vacation destination tailored just for you.
About MYFLYRIGHT
MYFLYRIGHT is a legal tech company, specialized in the support of airline passengers affected by flight delays, flight cancellations, denied boarding, delayed or lost luggage and the refund of unused airline tickets. MYFLYRIGHT was founded 2016 in Hamburg, Germany. The company operates out of 3 offices, its headquarter in Hamburg and its branches in Prague, Czech Republic and Zaporizhia, Ukraine. Currently, MYFLYRIGHT employs a team of around 25 people working in Marketing, Operations, Legal, Customer Support and IT. The organization operates across 5 markets – Germany, United Kingdom, Romania, Austria, and Switzerland.
MYFLYRIGHT's goal is to provide access to justice for all aviation passengers who experience irregularities in their flight transportation. Notably, 75% of all compensation requests submitted by passengers get rejected. Whereas, MYFLYRIGHT is able to successfully execute the applicable customer claims in more than 98% of cases at court.
Get up to 600 €* in compensation
Check claim for free