Top 10 biggest and smallest airports in the world
Travel trends
From business trips to educational excursions, travel is a crucial component of modern life. Last year alone saw over two billion people jetting off on their adventures thanks to the expansive global airport infrastructure we have today - with 41 700 airports worldwide!
Let's look at some of these operations and discover which are surprisingly sizeable and small too, from our top 10 biggest airports down to the ten smallest ones, plus interesting facts in between – it's all here for you right now.
Top 10 biggest airports in the world
10. Las Vegas Harry Reid Airport
Built in 1949, Harry Reid International Airport (LAS) is one of the busiest airports in Nevada. Last year it saw almost 45 million passengers fly to and from Las Vegas through this hub, making it a travel hotspot for those visiting Sin City!
But what makes LAS unique? Well, its slot machines are certainly special - adding an extra sparkle to your vacation before you even reach your destination by air.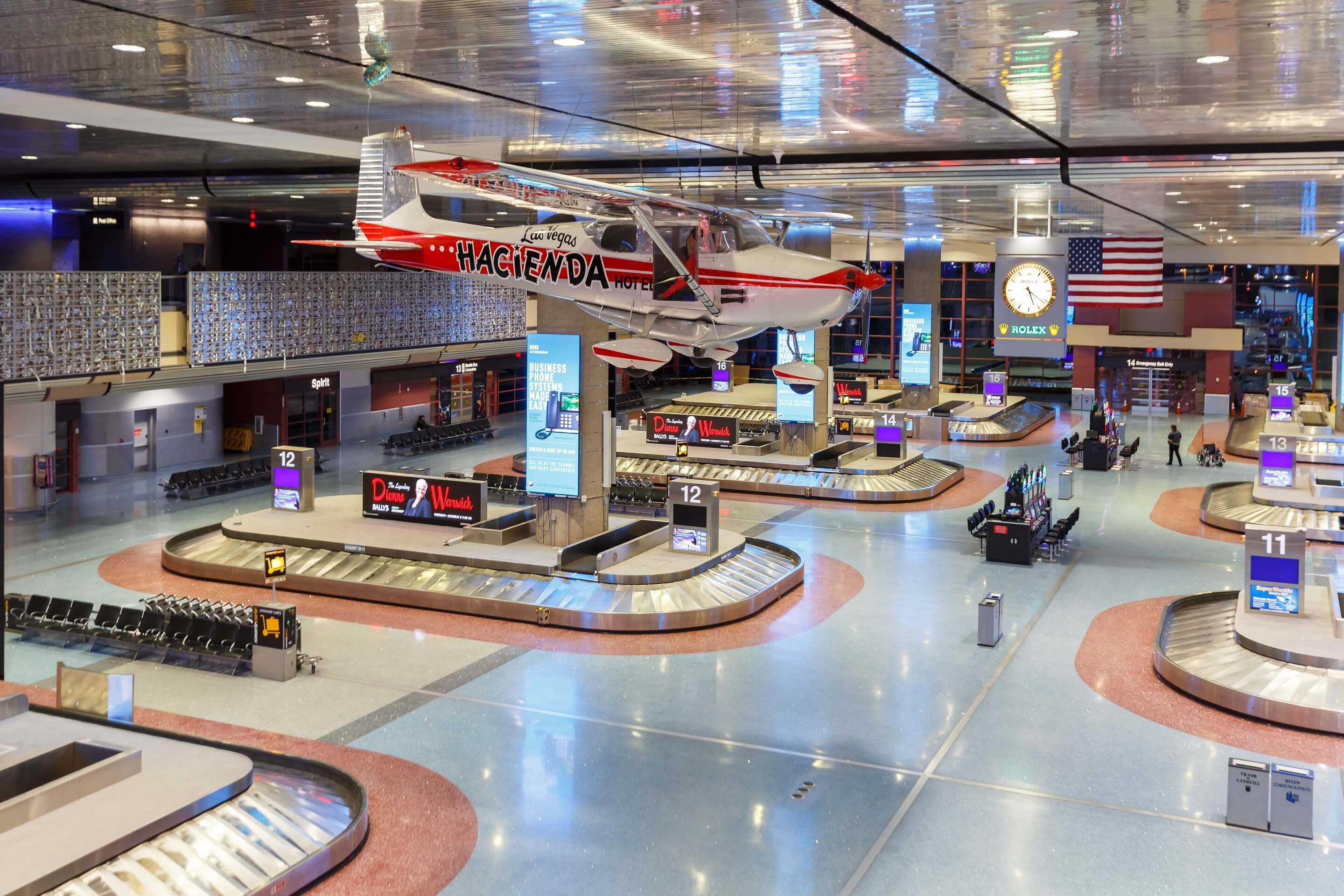 Las Vegas (LAS) Airport – Terminal baggage claim and slot machines

9. Chengdu Airport

The airport, located in the Sichuan province of China, was opened in 2021. It has a capacity of around 40 million passengers and is one of the world's largest airports. More than 700,000 square meters of space is devoted to two massive terminals and three runways at the airport. Despite being a newer airport, Chengdu Airport has achieved a 4F ranking, which means it is capable of handling wide-body equipment.
8. Guangzhou Airport
Guangzhou airport, one of the largest air hubs in China and worldwide, opened its doors to travelers in 2004. Located within Guangdong province, this aviation hub processes over 12 million passengers each year with an array of international and domestic flights reaching 23 countries across 90 distinct routes! One of the major airline operations is Air China. Over 100 thousand departures are managed annually at Guangzhou airport, ensuring quality transport for all.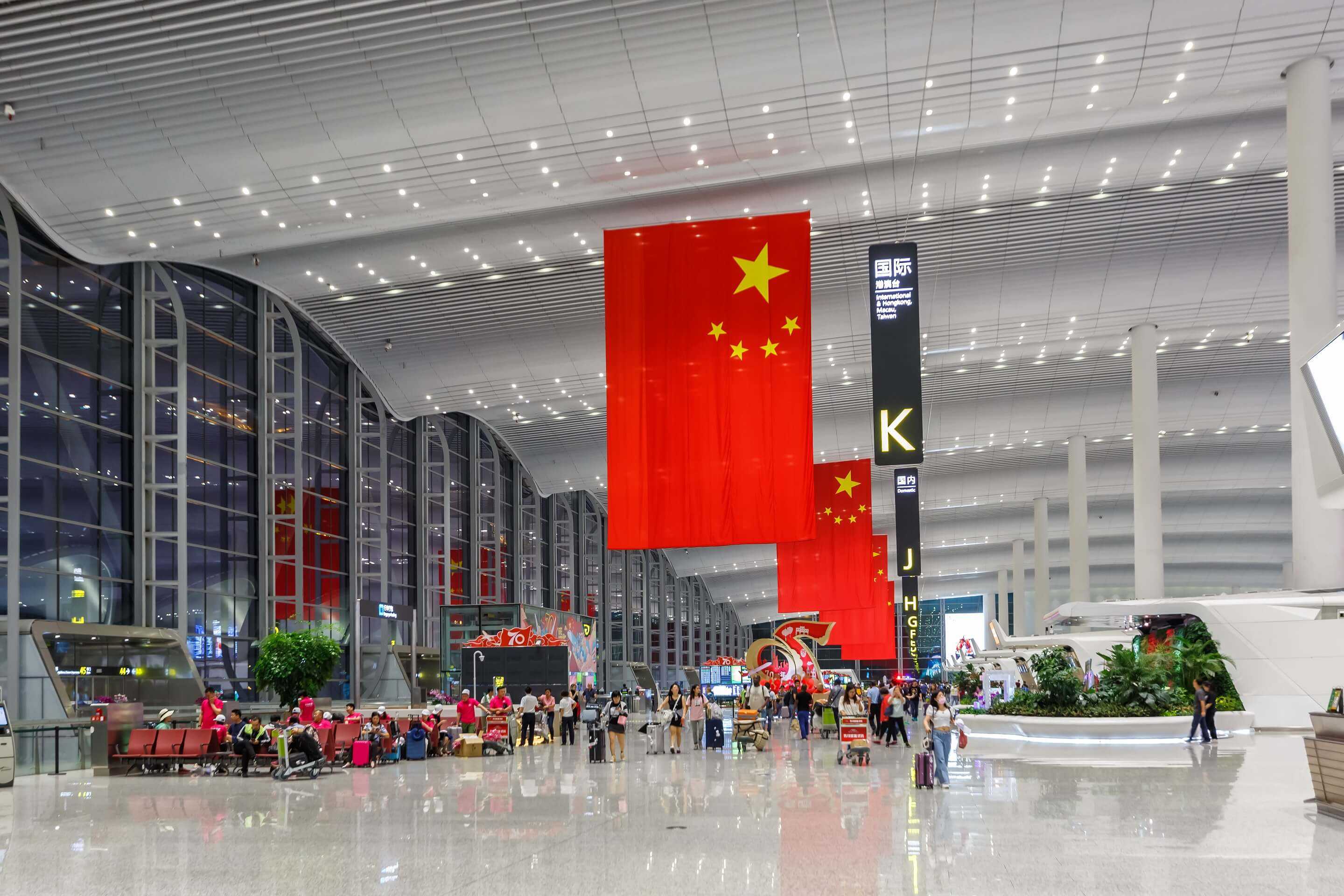 Guangzhou Baiyun (CAN) International Airport

7. Orlando Airport

Boasting 40 million annual passengers and over 120 routes, Orlando International Airport is a bustling hub of activity. As one of the world's busiest airports since its establishment in 1981, this Florida airport has grown exponentially to offer an abundance of international flights departing from its runways year-round. Get ready for takeoff!
6. Charlotte Airport
As one of the busiest airports in the world, Charlotte Airport has been providing outstanding service to passengers since 1936. Every year, 43 million travelers make their way through this airport, which significantly contributes to regional economic growth - generating $24.6 Billion! This amazing facility is also recognized with several awards for its top-notch services and amenities that enhance travel experiences every day.
5. Los Angeles Airport
The world-renowned Los Angeles International Airport is one of the busiest in the USA and on a global scale. With four mammoth runways and more than sixty airlines, such as American Airlines and Delta Airlines, serving 78 million passengers each year since its inaugural launch in 1928, LAX remains an essential transportation hub for California and beyond.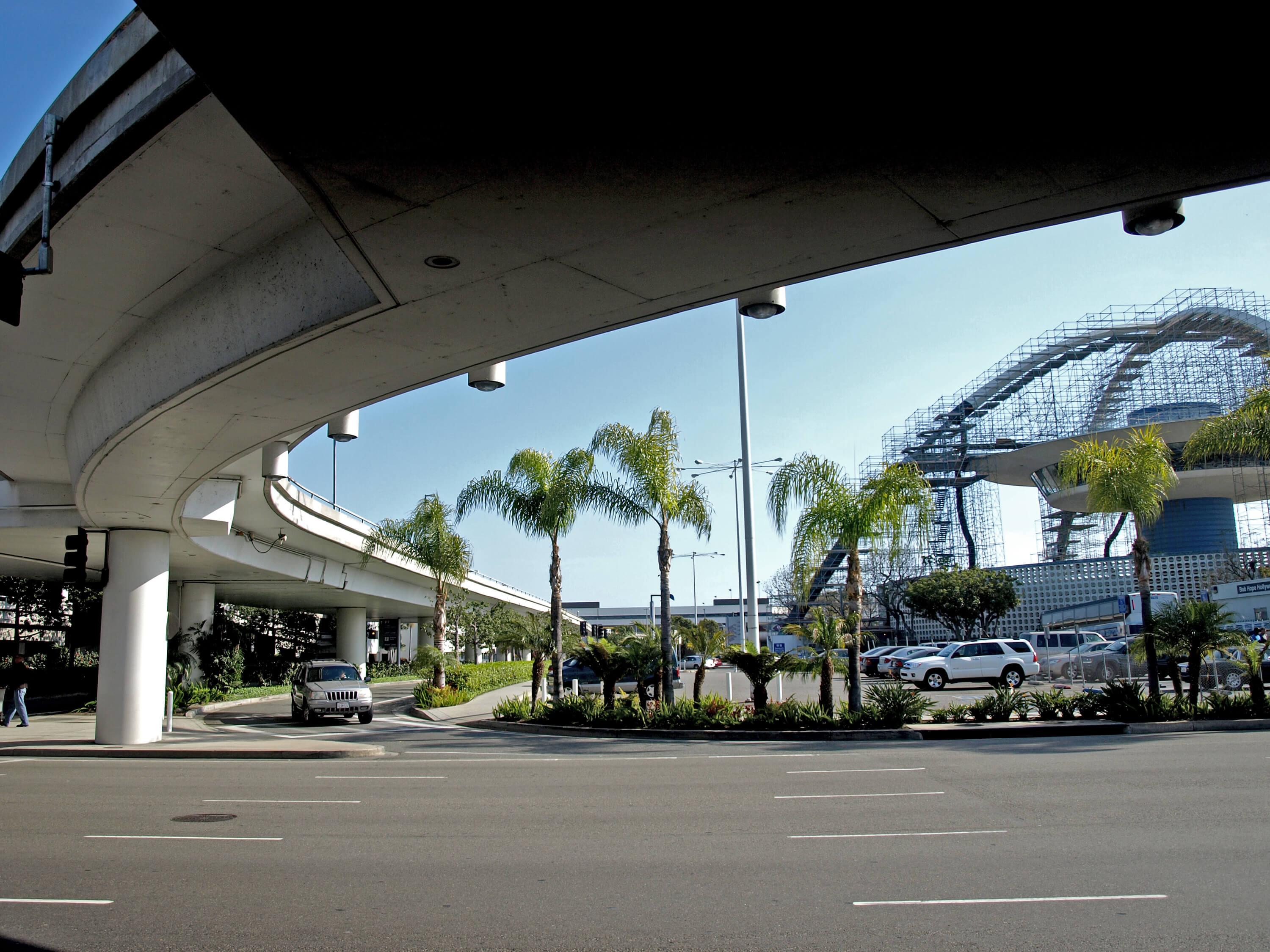 Los Angeles (LAX) Airport

4. Chicago O'Hare Airport

O'Hare Airport is a premier global transportation hub in the heart of Chicago. Since its inception in 1955, it has been serving millions of passengers every year and was even recognized as one of the busiest airports back in the 1960s! With four active terminals, O'Hare offers domestic and international flights to various destinations worldwide - making it your go-to destination for any travel you have planned.
3. Denver Airport
Denver Airport is a marvel of aviation and travel, having grown from its modest inauguration in 1995 to the bustling US hub it is today. With over 60 million travelers annually, one for every 25 miles around. This giant facility offers services with almost all airlines, making it the perfect gateway into America's heartland.
2. Dallas Fort Worth Airport
With more than 62 million passengers per year, Dallas Fort Worth International Airport is a giant in air travel. Established over 40 years ago (mid-1973), this hub based out of Texas offers travelers from all around convenient and reliable access to locations nationwide.
Largest airport in the world
1. Hartsfield Jackson Airport
Home to the world's busiest airport, Atlanta is a bustling hub for travelers around the globe. Established in 1926, Hartsfield Jackson Airport continues its legacy of providing exemplary services, with more than 75 million passengers each year, connecting through international and domestic flights with some of the best airlines.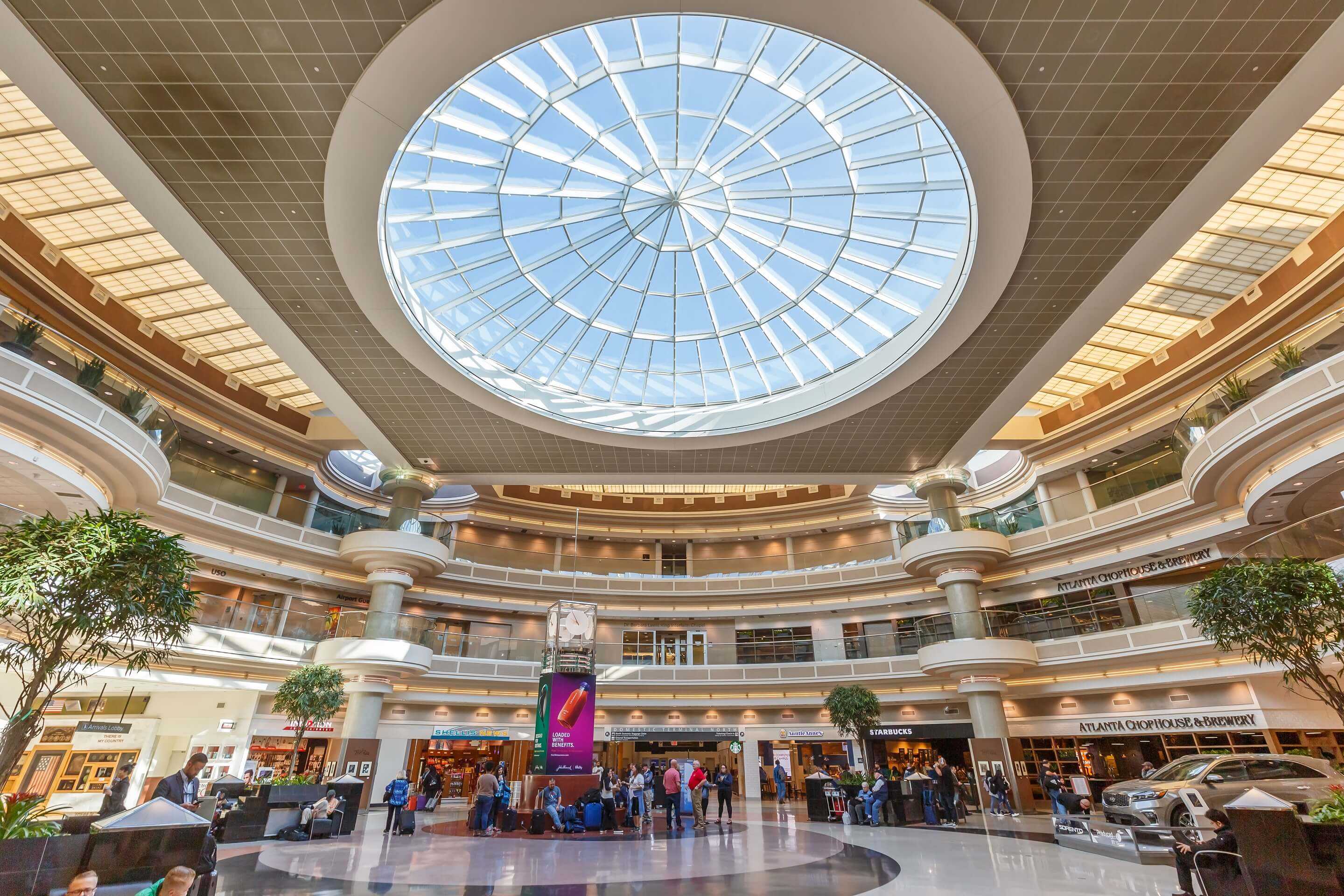 Hartsfield Jackson Atlanta International (ATL) Airport– main terminal in Georgia

Top 10 smallest airports in the world

10. Svalbard Airport
Perched above a stunning Arctic landscape, Svalbard Airport opened its gates to the public in 1975. This is one of the planet's smallest and most remote airports located deep within Norway - with just 2480 meters separating travelers from their destination! Although it serves only 150,000 passengers annually via Finnair or Norwegian Shuttle airlines connecting flights between Oslo and nearby locations, this tiny airport offers an unforgettable experience for all curious explorers!
9. St. Barts Airport
This Caribbean airport was opened in 1984 and is also known as the Gustaf III Airport. The airport is home to a single runway that measures approximately 646 meters in length, making it one of the shortest runways in the world. The notably small runway size allows only small airplanes to land there.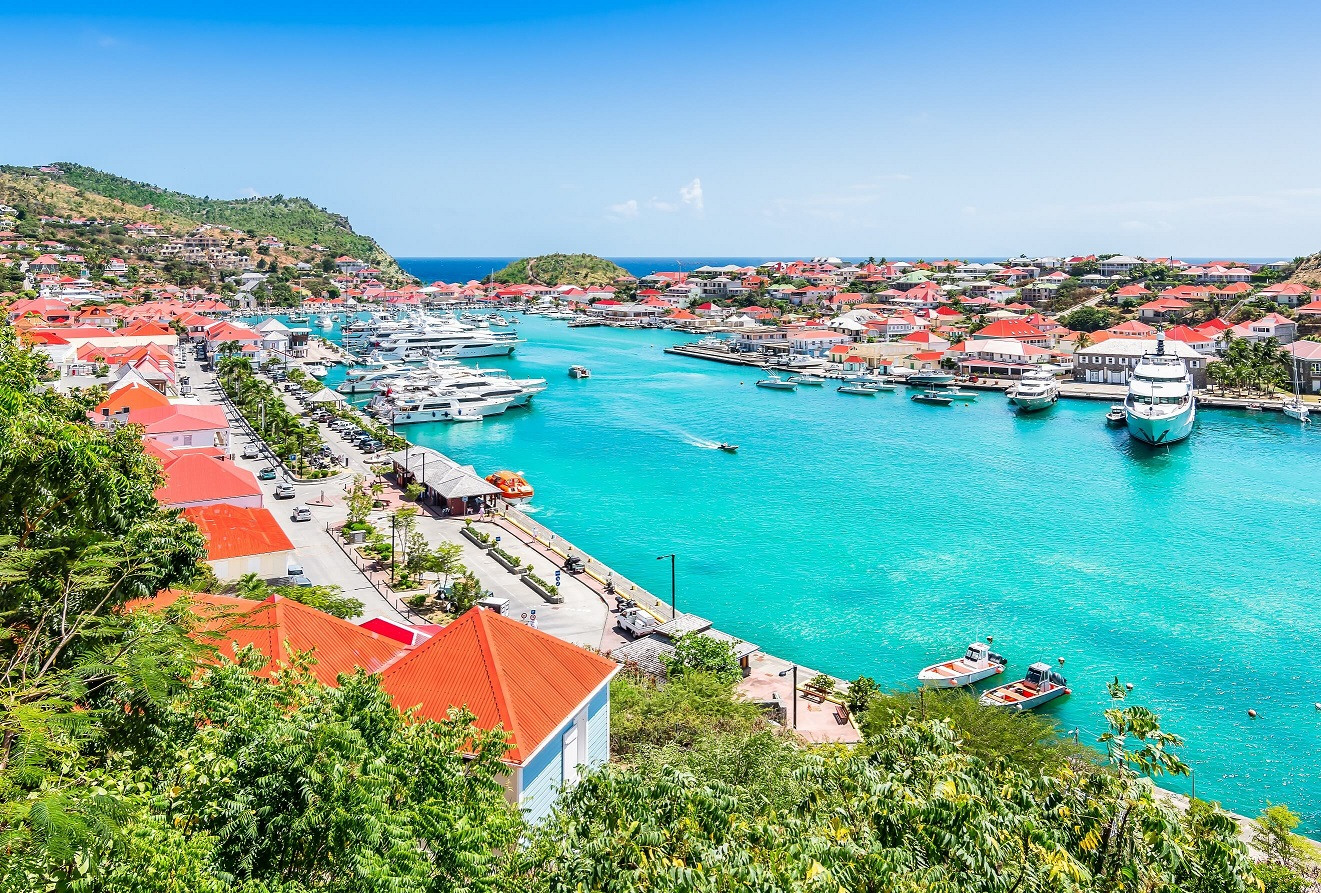 The Caribbean Island of St Barts
8. Dawson Community Airport

Dawson Community Airport (GDV) is located five miles northwest of Glendive, in Dawson County, Montana, the United States. The airport operates with one airline only, subsidized by the Essential Air Service program. It is known for its two asphalt runways, as it is noticeably small in comparison to the surrounding airports – in Montana and North Dakota.
7. Luang Prabang Airport
Luang Prabang Airport, located in Laos and opened to the public in 2013, is a bustling hub of international and domestic flights. Despite its size, it holds one of the world's shortest runways at 2,500 meters long and this modern airport offers travelers top-notch services from various airlines.
6. Tenzing Hillary Airport
What a daunting challenge lies just beyond the clouds! Nepal's Tenzing Hillary Airport (also known as Lukla) is famously recognized for its extreme danger. At 9,500 feet above sea level, it's one of the highest airports globally and has an incredibly small runway measuring only 527 meters, making it among the world's smallest airports. With treacherous mountain tops surrounding the airport, landing here requires skills far greater than other destinations offering the true test of any pilot's expertise.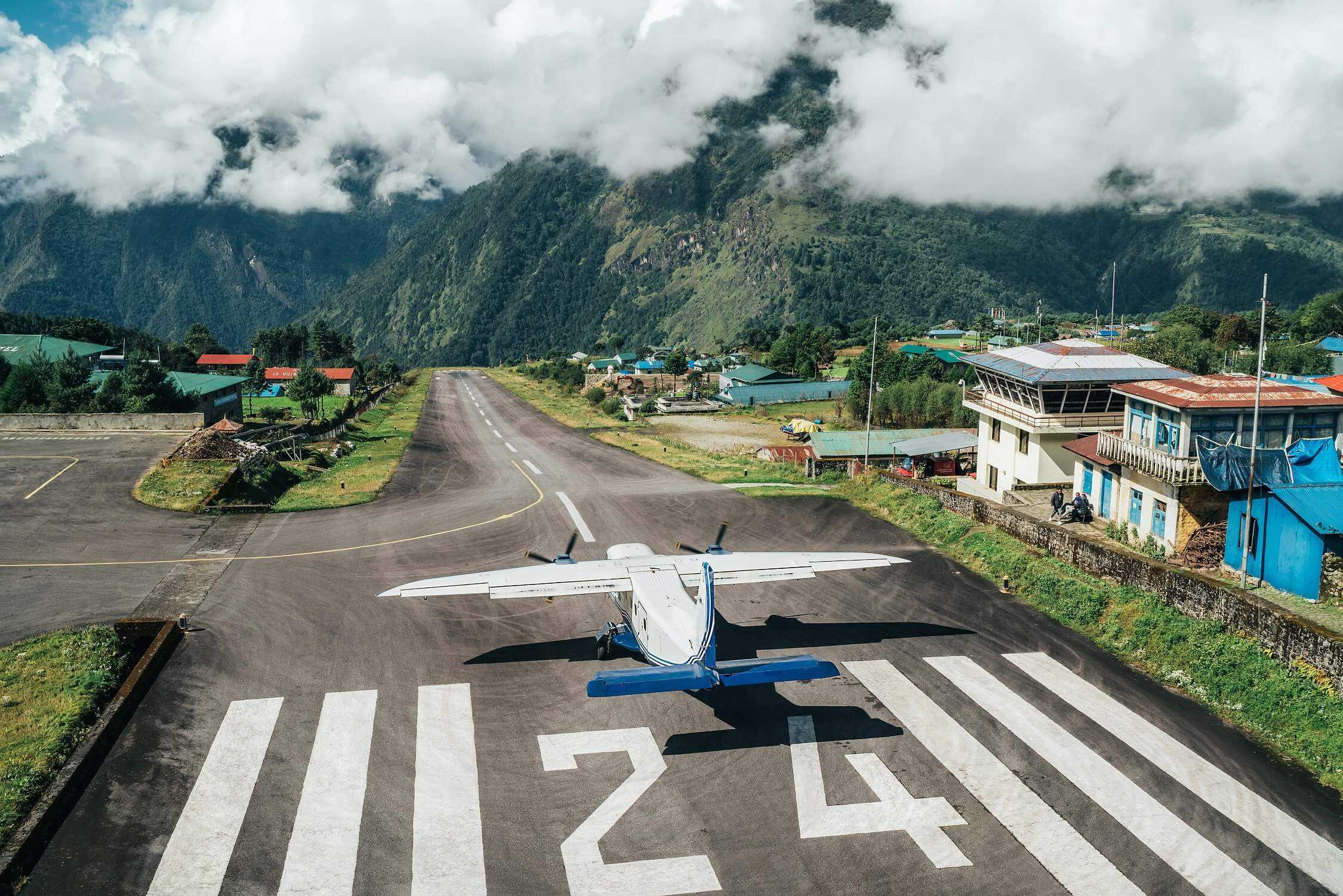 Tenzing Hillary (LUA) Airport

5. Morgantown Municipal Airport

A sprawling 494-acre airport in Monongalia County, West Virginia, MGW airport has provided domestic flights to nearby areas since 1939. With its single runway measuring 1,500 meters long and just 100 miles from Pittsburgh International Airport, this charming airfield continues to serve as an essential aviation hub linking local communities.
4. Barra Airport
Perched near a picturesque beach and surrounded by stunning scenery, Barra airport has become an iconic landmark in Rio de Janeiro. This unique airport was built over 40 years ago but is still as popular today, hosting around 15,000 passengers annually for its daily flights to Glasgow alone! For tourists looking for a truly remarkable experience experiencing take-off at the only seaside runway of its kind, it is worth the visit.
3. Moshoeshoe I Airport
Moshoeshoe I airport is an important gateway to Lesotho, the only operational airfield in this Southern African country. Nestled between South Africa and mountainous terrain, Maseru's tiny hub boasts two runways measuring 10,500 feet and 3,314 feet long, respectively, making it one of the few unique airports running at a smaller scale today!
2. Charles Kirkconnell International Airport
The second airport on this list is located in the Caribbean. To many travelers' surprise, this airport is considered to be quite cozy. Here travelers can enjoy the view at the outdoor observation deck as well as air conditioning, Wi-Fi, and the food at the bar-restaurant. Current day, the airport services only four daily flights on its single runway.
Smallest airport in the world
1. Juancho E Yrausquin Airport
Juancho E Yrausquin Airport, located on the Dutch Caribbean Island, holds a unique place in aviation history as it is home to the world's smallest commercial runway - just 400 meters long! Upon its completion in 1963, this airport quickly caught international attention and could only be accessed via Winair. Unfortunately, tragedy struck when Hurricane George destroyed their terminal building in 1988. Yet, thanks to modern reconstruction techniques, they were able to have a brand-new facility by 2002, which remains today!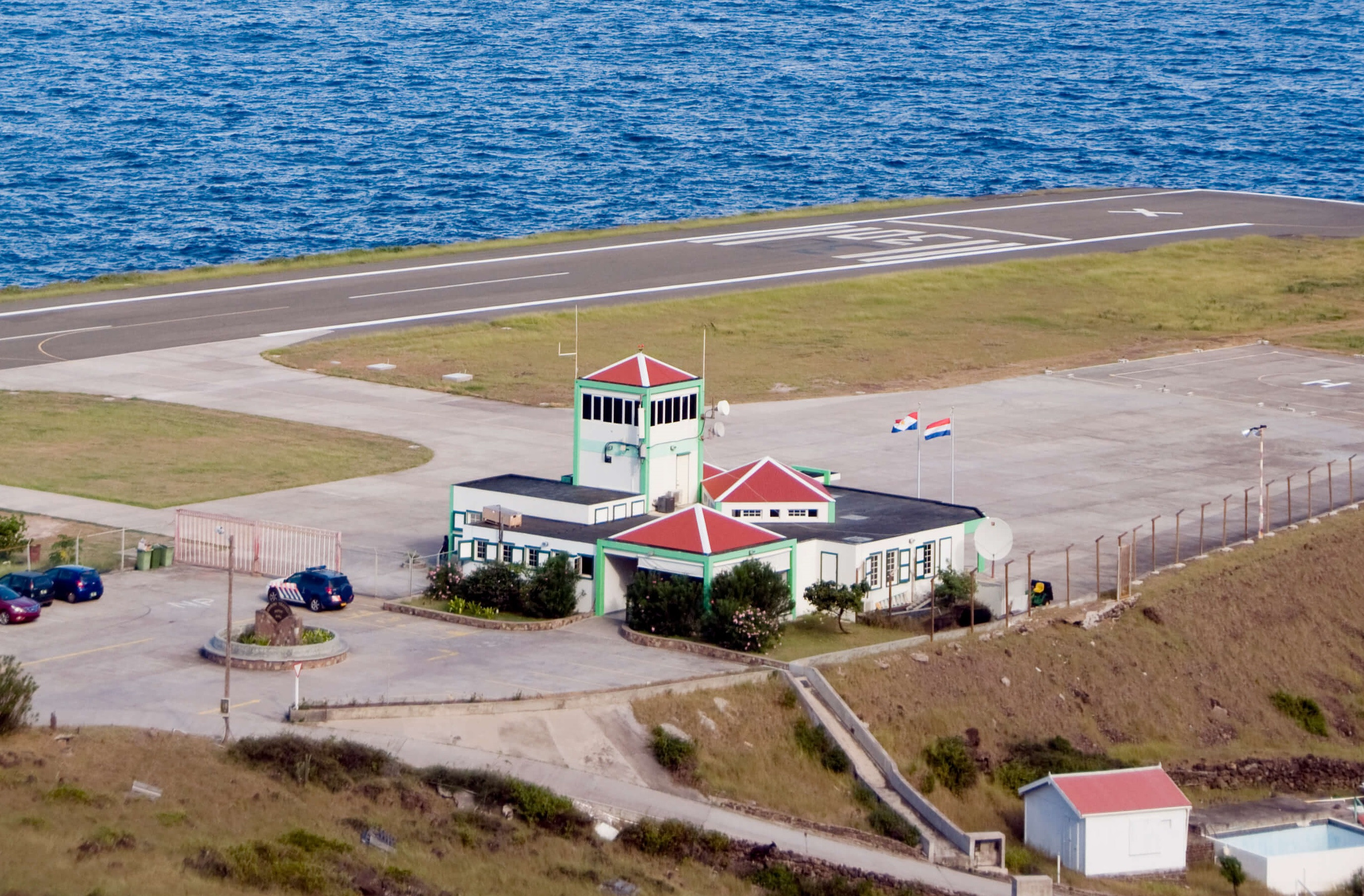 Juancho E Yrausquin (SAB) Airport
Latest posts
British Airways pilot fired for bragging about flight cocaine use
In September 2023, a British Airways pilot found himself at the center of a scandal that rocked the aviation industry.
Passengers express outrage as flight faces double cancellation
A Brussels Airlines flight originating from Kinshasa, Democratic Republic of Congo, experienced an unexpected and frustrating turn of events when it was postponed twice.
Swiss Air passengers left in disarray as plane lands in Spain without luggage
Passengers, awaiting their belongings at the airport's baggage claim, were met with disappointment as their bags failed to materialize even after a two-hour wait.
About MYFLYRIGHT
MYFLYRIGHT is a legal tech company, specialized in the support of airline passengers affected by flight delays, flight cancellations, denied boarding, delayed or lost luggage and the refund of unused airline tickets. MYFLYRIGHT was founded 2016 in Hamburg, Germany. The company operates out of 3 offices, its headquarter in Hamburg and its branches in Prague, Czech Republic and Zaporizhia, Ukraine. Currently, MYFLYRIGHT employs a team of around 25 people working in Marketing, Operations, Legal, Customer Support and IT. The organization operates across 5 markets – Germany, United Kingdom, Romania, Austria, and Switzerland.
MYFLYRIGHT's goal is to provide access to justice for all aviation passengers who experience irregularities in their flight transportation. Notably, 75% of all compensation requests submitted by passengers get rejected. Whereas, MYFLYRIGHT is able to successfully execute the applicable customer claims in more than 98% of cases at court.
Get up to 600 €* in compensation
Check claim for free