Flights to the U.S. – are you allowed to travel to America?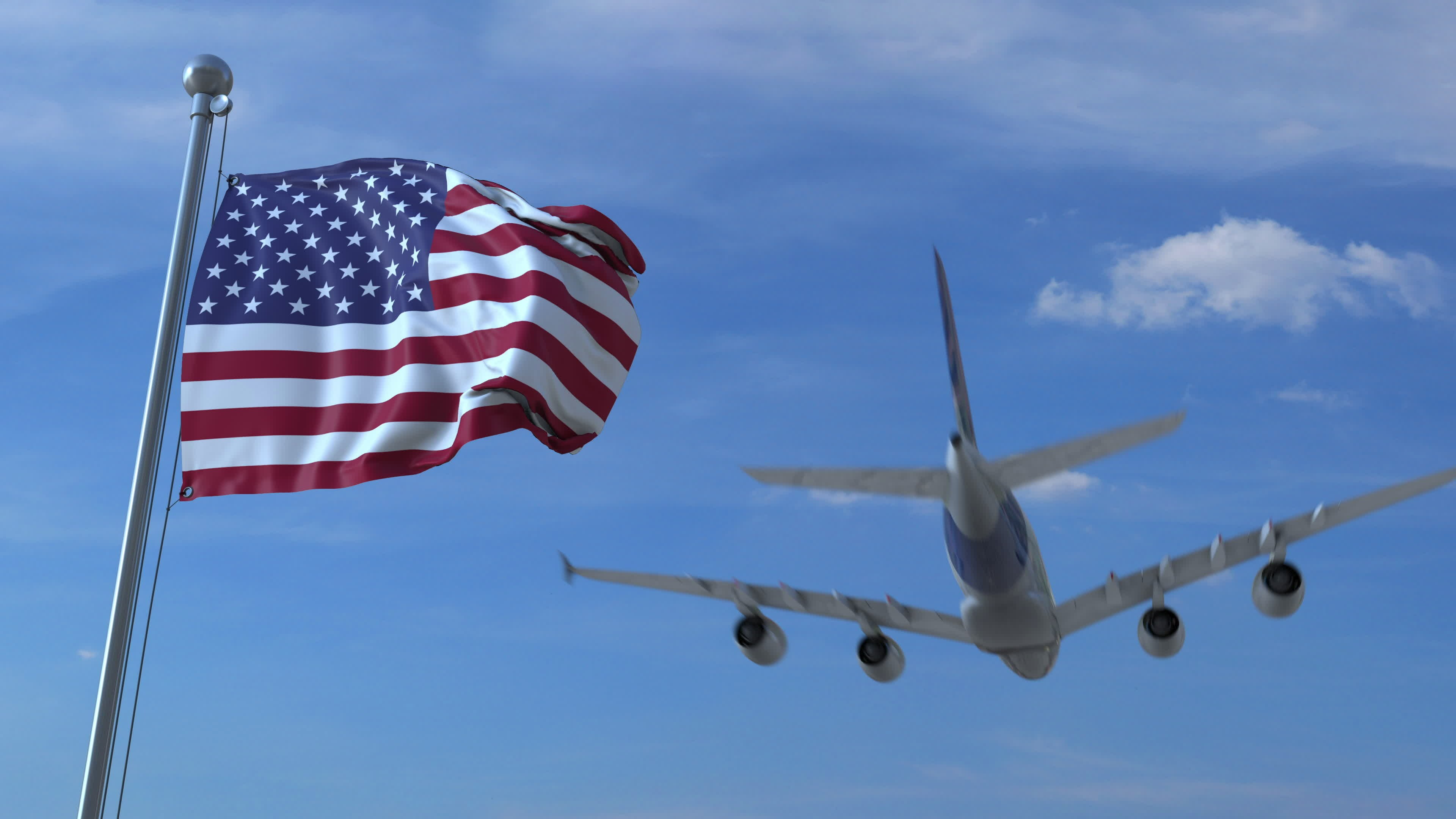 Travel trends
The number of confirmed COVID-19 cases worldwide has risen to more than 14 million since the beginning of the pandemic. This is the result of the survey conducted by the American Johns Hopkins University on the 18th of July. According to their research, more than 600 000 people have died of corona virus. In the United States alone, COVID-19 cases and deaths have been reported in all 50 states, and the situation is constantly changing.
Due to the pandemic, the United States temporarily limited inbound land border crossings from Canada and Mexico to essential travel, starting from the 21stof March. These restrictions will remain in effect until at least the 20thof August. This decision does not prevent U.S. citizens from returning home. Other exceptions include: individuals traveling for medical purposes, individuals traveling to attend educational institutions, individuals traveling for military, emergency response and public health purposes and individuals engaged in cross-border trade. However, several presidential announcements confirmed restrictions on the entry of certain European and international travelers into the United States in an effort to help slow the spread of coronavirus disease. With specific exceptions, foreign nationals who have been in any of the following countries during the past 14 days may not enter the United States.
• China
• Iran
• Countries from the European Schengen area (Austria, Belgium, Czech Republic, Denmark, Estonia, Finland, France, Germany, Greece, Hungary, Iceland, Italy, Latvia, Liechtenstein, Lithuania, Luxembourg, Malta, Netherlands, Norway, Poland, Portugal, Slovakia, Slovenia, Spain, Sweden, Switzerland, Monaco, San Marino, Vatican City)
• United Kingdom (England, Scotland, Wales, Northern Ireland)
• Republic of Ireland
• Brazil
For a full list of travel restrictions and exceptions, please refer to the relevant publications on the webpage of the Center for Disease Control and Prevention (CDC).
As further stated in the presidential announcements, citizens and lawful permanent residents of the United States, certain family members and other individuals who meet specified criteria, who have been in one of the countries listed above in the past 14 days will be allowed to enter the United States through one of the following 15 airports:
• Boston-Logan International Airport (BOS), Massachusetts
• Chicago O'Hare International Airport (ORD), Illinois
• Dallas/Fort Worth International Airport (DFW), Texas
• Detroit Metropolitan Airport (DTW), Michigan
• Daniel K. Inouye International Airport (HNL), Hawaii
• Fort Lauderdale-Hollywood International Airport (FLL), Florida
• George Bush Intercontinental Airport (IAH), Texas
• Hartsfield-Jackson Atlanta International Airport (ATL), Georgia
• John F. Kennedy International Airport (JFK), New York
• Los Angeles International Airport, (LAX), California
• Miami International Airport (MIA), Florida
• Newark Liberty International Airport (EWR), New Jersey
• San Francisco International Airport (SFO), California
• Seattle-Tacoma International Airport (SEA), Washington
• Washington-Dulles International Airport (IAD), Virginia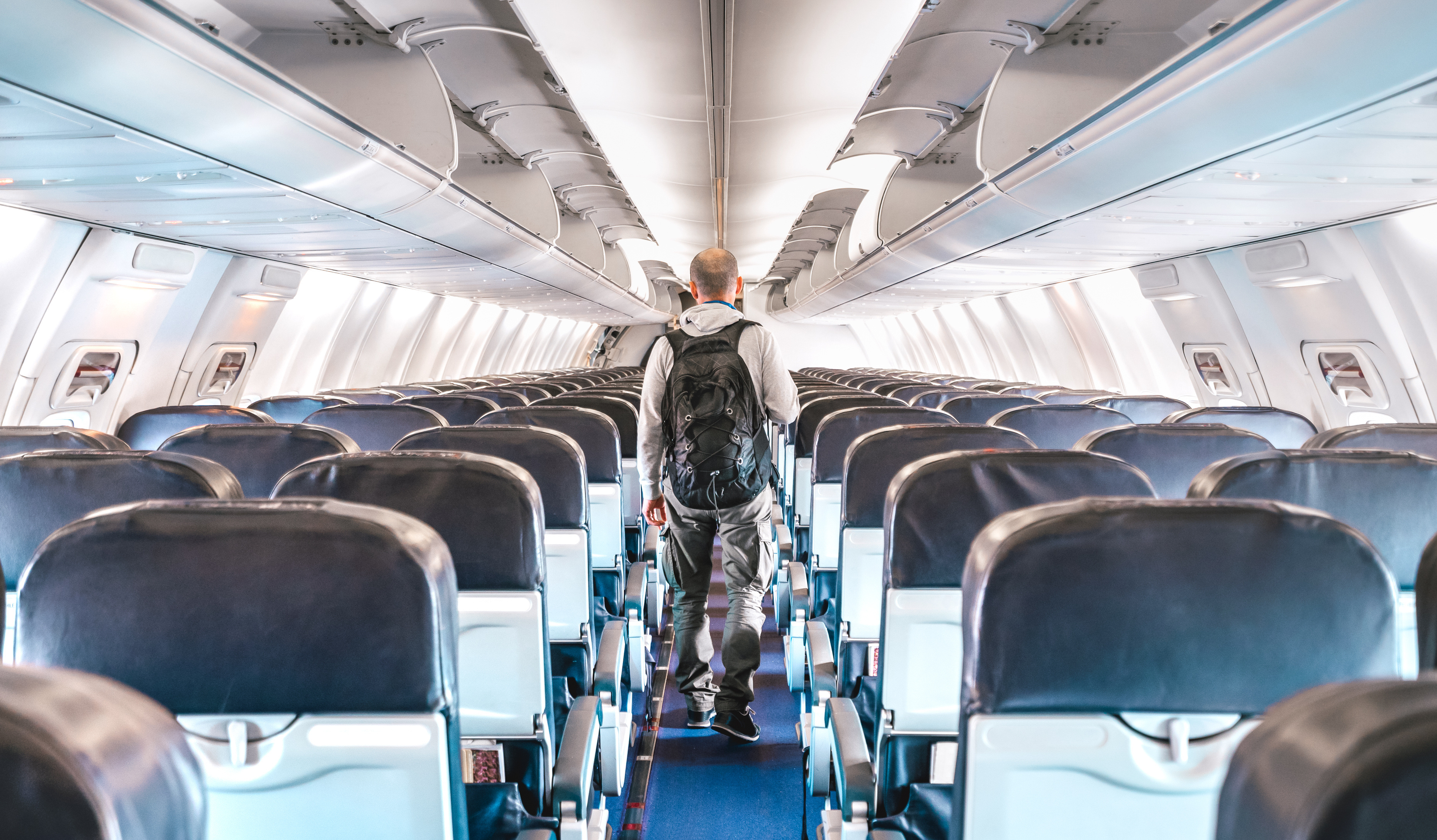 Flight to the U.S. Source: Adobe Stock
Upon arrival, travelers need to proceed to standard customs processing. They will then continue to enhanced entry screening where the passengers will be asked about their medical history, current health condition and asked for contact information for local health authorities. Passengers will then be handed written guidance about COVID-19 and directed to their final destination. Travelers must then stay home or at their accommodation and follow an immediate home-quarantine in accordance with CDC best practices. During this quarantine, the person is required to monitor their health for 14 days. Hotels are also re-opening across the USA but will be operating at capacities dictated by local rules and regulations. More information about what to do after arriving to the United States is available on CDC's Returning from International Travel webpage.
Nonetheless, most flights to and back from the United States were cancelled due to the current pandemic situation. If you were supposed to fly to or back from the United States with a European airline (such as Austrian Airlines, Brussels Airlines, Lufthansa, LOT Polish Airlines, Air France, Norwegian, KLM Royal Dutch Airlines, Air Europa, etc) or your flight started in a European city, you may have the right to a cancellation compensation in accordance with European law. If the airline cancels your flight within 14 days of your scheduled departure, you are entitled to financial compensation. Depending on the flight distance to the destination, you can claim 600 €, 400 € or 250 € from the airline. It is important to be aware that this compensation is reduced by up to 50% if an alternative flight offered by the airline is within the statutory timeframe.
In the event of a cancellation, your passenger rights remain the same even if the flight was cancelled due to the coronavirus. Whether or not you are entitled to a compensation under the EU Regulation 261/2004, the airline is still committed to reimburse your ticket costs or offer you an alternative flight. You are not obligated to accept a voucher or an alternative flight from the airline. You can always demand that the airline reimburses your full ticket costs. We also recommend you to use our website and make sure whether you are entitled to compensation based on the EU Passenger Rights Regulation. We are happy to help you with your ticket refund and there is no cost risk for you at any point. You simply need to enter your flight details at www.myflyright.com and check your claim free of charge.
Top image source: Adobe Stock
Latest posts
Winter weather disruptions at Frankfurt Airport
The onset of severe winter weather has wreaked havoc on flight operations at Frankfurt Airport, causing widespread flight cancellations and flight delays.
Best German Christmas markets
Here's a closer look at some of our picks for the best Christmas markets in Germany.
Best places to visit in December: Winter destinations for every traveler
Whether you seek the adrenaline rush of skiing down snow-clad slopes or the soothing warmth of a tropical beach, there's a winter vacation destination tailored just for you.
About MYFLYRIGHT
MYFLYRIGHT is a legal tech company, specialized in the support of airline passengers affected by flight delays, flight cancellations, denied boarding, delayed or lost luggage and the refund of unused airline tickets. MYFLYRIGHT was founded 2016 in Hamburg, Germany. The company operates out of 3 offices, its headquarter in Hamburg and its branches in Prague, Czech Republic and Zaporizhia, Ukraine. Currently, MYFLYRIGHT employs a team of around 25 people working in Marketing, Operations, Legal, Customer Support and IT. The organization operates across 5 markets – Germany, United Kingdom, Romania, Austria, and Switzerland.
MYFLYRIGHT's goal is to provide access to justice for all aviation passengers who experience irregularities in their flight transportation. Notably, 75% of all compensation requests submitted by passengers get rejected. Whereas, MYFLYRIGHT is able to successfully execute the applicable customer claims in more than 98% of cases at court.
Get up to 600 €* in compensation
Check claim for free